#MOMtravelchat Twitter Party RSVP
#MOMtravelchat Twitter Party RSVP
You're Invited to a Twitter Party
On October at 9;00 pm EST
#MOMtravelchat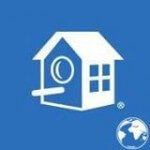 Theme: Kidfluencers! If Kids Planned the Vacation…
Sponsored by HomeAway
Prizes: Stay Tuned!
"Some twitter parties are very robotic. Yours felt like a talk with friends…" "These parties are so much fun and the host is very interactive!"
Connect Your Brand With Our Circle of friends: MOMtravelchat tweets reach more than 1 million timelines and are seen by as many as 500,000 people. Past sponsors include Downy Wrinkle Releaser, the Wyndham New Yorker Hotel, the Smithsonian, Visit Florida and Joovy. Learn more about the savvy parents and influencers who are our audience.
Contact us at marketing at familiesgotravel dot com to learn about upcoming themes or request a custom theme for your brand.
Here's what you missed at the last party, Travel with Tots.