#MOMtravelchat Twitter Party RSVP
#MOMtravelchat Twitter Party RSVP
You're Invited to a Twitter Party
On August 20th at 9;00 pm EST
#MOMtravelchat
Theme: Super Staycations!
Everything you need to know to get away for a few days without leaving home!
To help you enjoy your end-of-summer or early autumn staycation, we're giving away:
• 5 gift certificates for family 4-packs of IMax tickets. Good at Imax theaters across the U.S. (two to the best photo!).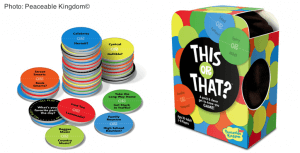 • 2 copies of Peaceable Kingdom's This or That, a Q&A game that is perfect for family game night or to take along in the car, to the beach, on a picnic (or on a plane).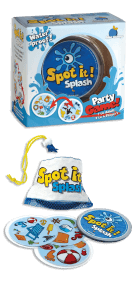 • Take armchair trip to Japan with Blue Orange's Niya, or head to the pool or beach with its waterproof SpotIt! Splash!.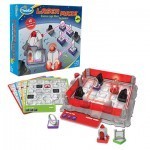 • A copy of Laser Maze Jr. from ThinkFun. Hand this portable, single-player logic game to your kids the next time they say "I'm bored."
"Some twitter parties are very robotic. Yours felt like a talk with friends…"
"These parties are so much fun and the host is very interactive!"
Connect Your Brand With Our Circle of friends: MOMtravelchat tweets reach more than 1 million timelines and are seen by as many as 500,000 people. Past sponsors include Downy Wrinkle Releaser, the Wyndham New Yorker Hotel, the Smithsonian, Visit Florida and Joovy. Learn more about the savvy parents and influencers who are our audience.
Contact us at marketing at familiesgotravel dot com to learn about upcoming themes or request a custom theme for your brand.
Here's what you missed at the last party, Travel with Tots.