About FamiliesGo!
Families take more than four vacations a year on average, and they are just as likely to take weekend getaways as long vacations; most families do a little of each every year.  While parents love great family vacations —the bonding, the photo ops, the memories— they dread planning them. And they live in fear of vacations gone wrong—after all, this could be the biggest purchase they make all year.
This is where FamiliesGo! comes in.  We provide original, high-quality first-hand advice by parents who have been there and done that. We have a curated family-centered lodging guide, planning tools, twitter parties and more, all to help parents plan vacations the whole family will enjoy (kids, parents, grandparents, too). With quality information tailored to your needs at your finger tips planning is so much easier. You can get away from the computer and out on your family adventure that much quicker.
FamiliesGo! is based in Brooklyn, NY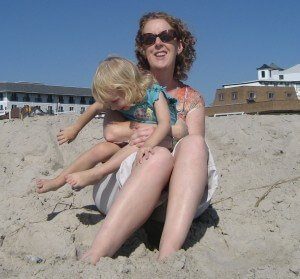 Meet the Founder:
Eileen Gunn is a veteran journalist, fearless traveler and mom of one. She's written a book on career management that took lessons from extreme sports, climbed a volcano in the pitch black, gone kayaking in a typhoon, and launched a business. Before her daughter was seven she'd been out of the country many times (plus twice in utero), taken 2 cruises, boarded several planes and taken a bunch of car trips.  Eileen launched FamiliesGo! to help parents plan memorable vacations the whole family can enjoy together.
For more information on FamilesGo and  Eileen Gunn, please see our Media page.
Guest Posts and Articles by Eileen Gunn
Road Trips for Families  Exploring the Finger Lakes Region of NY State
The Finger Lakes sprawl across western New York State, making them a great destination to explore by car. These three towns are a good jumping off point for exploring the area…
Kids Are A Trip: Favorite Things to Do In Munich With Kids Germany is an incredibly easy place to travel with kids. How could the country that gave us the Brothers Grimm and gummy bears not be? Bavaria is one the most laid back parts of Germany, making it a doubly great place for families. Here are our favorite things to do in Munich, some on the well-worn tourist track and some a small detour from it
Eileen is a contributor at Hint Mama.
Voice Boks: One Parent's Hotel Wish List
 Post baby, we find ourselves hanging out in the hotel room a lot more because of naps and early bed times. We eat breakfast in the room more often and sometimes lunch or dinner, too, when yet another restaurant meal with a wiggly, non-eating child seems unbearable. Here is a list of things I would love to see in hotels that promote themselves as family-friendly. Think of it as an open letter to hoteliers…
The Best Beach: New York City Area Beaches Tourists come to New York City for skyscrapers, Broadway shows and museums. But beaches? Before you say, "fuggedaboudit," remember that the city sits on the Atlantic Ocean and is surrounded by ocean, bays and the Long Island Sound. Taking your own break from the concrete jungle might give you insight into local city life that you didn't expect. Here are some metro-area beaches to try…
The NYU CAS Alumni Blog: 6 Things to Remember When Vacationing With Children: Advice from an Alum
 Before my husband and I had our daughter we were fairly adventurous travelers. We kayaked in the Galapagos, went camping in Vietnam, climbed a volcano in Bali in the pitch black to see the sunrise from the top, and drove across Mexico in a VW bug (the old kind). Then our daughter came along. We still wanted to travel, knew things had changed and weren't sure where to begin…
Knok.com: My Perfect Day in Brooklyn
 My perfect day in Brooklyn actually begins in Manhattan, at the foot of the Brooklyn Bridge.  Wear sunscreen and good walking shoes, come with a stroller for your littlest ones and consider renting bikes (our favorite way to go). You're going to cover a lot of ground today…
Parents.com: How to Introduce Art to Your Kids Art educators say it's never too early to introduce kids to art through books, projects, and museum visits, but parents often steer clear of museums for fear that kids will be bored or disruptive. Parents can make a museum trip successful….Follow these tips below to introduce museums and art to kids of different ages…
ParentMaze: The Holidays in Every Borough 
 Sure, Rockefeller Center, the Rockettes and Macy's get the most attention in New York at Christmas. But in the nooks and crannies of neighborhoods and boroughs far from midtown there are plenty of opportunities for interesting, fun, less expensive and less insanely crowded holiday activities. Here are some of my favorites…
Parents.com: 7 Unique Playgrounds For Kids
 Kids are happiest in spaces that they know were designed for them, and good playgrounds are now interactive in a way your old slide and swing set never were. Having time to run, shout, and be free can make any family trip memorable, especially if it's at a playground that is in a cool neighborhood or has a striking view…
Learnvest: 6 Tricks to Save Time and Money Traveling With Kids   
 We are a family that loves to travel, and as the founder and editor of FamiliesGo!, a travel planning website for busy parents, I've found that some gizmos, gadgets and services are actually worth the price, either because we use them over and over again, or because they offer a level of convenience that really makes a difference in our stress levels. Below are six items I think are worth shelling out for, as well as the specific situations when each comes in handy…
Reuters: 5 spots where the dollar buys a great vacation
 Here's a nice surprise: the dollar isn't quite the disaster it's been for the last few vacation seasons. Even Europe might be on sale for folks holding greenbacks. Here are five countries where the dollar is stretching especially well this year. There should be something to suit just about any vacation style…
Reuters: The new perks of first-class travel   
 Hotels, airlines and other travel service providers are trying hard to win the loyalty and dollars of sophisticated and extremely lucrative road warriors like Mohr and her strategy consultant husband, Chris, who book a combined 100-to-150 nights a year in hotels (Starwood, whenever possible), racking up points and perks along the way….Here is a round-up of some of the more interesting and helpful perks you can take advantage of if you have the money or points to travel first class…
When Chicago attorney Martin McKenzie flies, whether for business or with his family, he wants more than anything to avoid long lines. His aim is always to get through check-in and security in about 20 minutes. Then he heads to a private lounge to rest up or find snacks and entertainment for his kids. "I've never waited behind more than 10 people to check in," he says…
Learnvest: Chic Travel With A Small Child "Family friendly" chain motels just don't do it for me. The tiny rooms, out-of-the-way locations and lack of mini-fridges make vacationing with a small child challenging. If you've hidden in the bathroom or sat in a dark room waiting for your toddlers to conk out so you can stay up past 8:00, or wondered what the heck to do with the yogurt or string cheese your fussy eater can't live without—I've done it all— you've probably wondered if there's a better way…
Learnvest: Is It Worth The Membership To A New Museum? Stuck in the city on a summer weekend? No better time than to check out a museum. …Even if the Arctic exhibit doesn't thrill you, we are betting that the Arctic air conditioning will! Now, you're thinking, one time entrance fees are so expensive, should I join as a member?…
Learnvest: The Best Ways To Dine Out With Small Children 
 Kids menus at restaurants are predictable, mediocre, and often overpriced. No one went to cooking school to whip up mac 'n' cheese for five-year-olds; so, no matter how good the restaurant is, it usually shows. How do you find food that will keep your tiny diner happy…without blowing your tab on a full-priced entrée…
The Wall Street Journal: Acapulco: The Sequel 
 All along the main avenue, scenes of Acapulco's popular image are on display: Bars blare out pop tunes, souvenir stores tout silver jewelry, and hucksters sell cart-and-horse rides. But about 30 minutes' drive along a scenic coastal highway to the southeast is the resort town's new center of gravity…
The Street.com: Vacation Here Before Climate Change Sets In
 Global warming and environmental irresponsibility are taking a visible toll on natural resources all over the world. Major tourist destinations are not immune…
The Street.com: Best Spots for a 'Green' Vacation Last week, I offered a doomsday road trip of sorts, suggesting some naturally beautiful places around the world to visit before global warming and human folly change them beyond recognition. To show that I'm not a total curmudgeon — and to combat any notion that I'm not a fun travel companion — I'm focusing this week on the umbrella-cocktail glass that's half-full…
US News & World Report: Days of Wine and…
 Maureen Christiansen is looking forward to learning how to play bocce and is hoping to find a group to teach her bridge, too. She wants to improve her swimming, get out on some vineyard-rimmed walking trails with her husband, Edward, and maybe play more golf. Her husband is excited about attending cooking classes and wine tastings…
Fortune: GARCON! LAGER, S'IL VOUS PLAIT!
 Imagine a betoqued, heavily accented chef presenting an haute five-course feast–and eschewing his excellent wine cellar for beer. Try very hard, because it's becoming a common image in serious restaurants around the country. Diners are learning, for instance, that Pilsner is great with fish, and porter is just the thing to go along with chocolate cake. "Beer," explains Ken Turow, associate dean of the Culinary Institute of America, "is where wine was in the Seventies."…
 Contact Us