You're Invited to a Twitter Party
On Tuesday, April 22 at 9pm EST
Join us on Tuesday, April 22 at 9:00 PM EST at #MOMtravelchat on Twitter.
We talk about all things related to parentings, kids and travel.
This month's theme is family travel and technology. We'll talk all things tech!
RSVP via Rafflecopter below.
Prizes!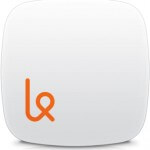 Karma is a pocket-sized mobile hotspot that helps travelers stay connected while traveling. Rather than a monthly fee you buy access in pay-as-you-go 1 GB increments.   We're giving one Karma unit and 1 GB of data ($113 value). Read more about it!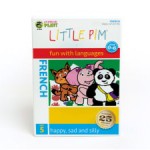 Little Pim offers videos, flash cards and apps that give 0 to 6 year olds a foundation vocabulary in 11 languages. We're giving a custom selection of their products.
Our Twitter parties reach more than 1 million timelines and more than 200,000 people. Past sponsors include the Smithsonian, Kimpton Hotels, PiggyBack Rider, Visit Connecticut, Joovy, Melissa & Doug and Maxi-Cosi. If you would like to reach the savvy parents and influencers who are our audience by sponsoring a Twitter party, please contact Monika at monika (at) familiesgotravel (dot) com to find out how we can create a custom party for your brand.