Annual day trips to the apple orchard weren't quite satisfying my family's appetite for a taste of country life any more.
We wanted scenery for more than a few hours, plus the opportunity for our kids to break away from their phones and tablets, commune with animals, and learn how food reaches our table.
Our answer was the first of many farm stays we have done; this one at Bluebird Trails B&B in Hillsdale, Michigan.
Here is all you need to know to play your own farm-stay vacation with kids.
What Is a Farm Stay Vacation?
What We Did On Our Farm Stay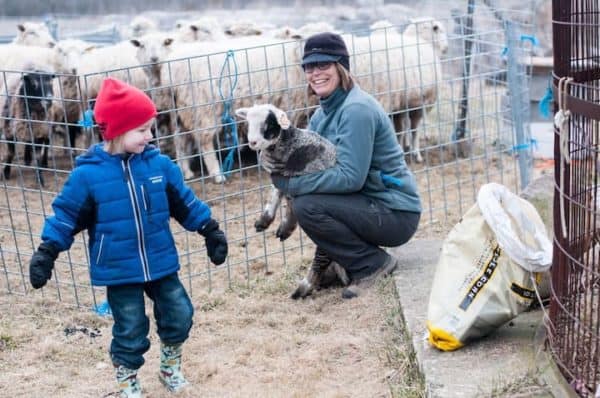 For a modest fee that included a farm breakfast we had a simple apartment with a private entrance and a deck, plus 400 acres of farm at our disposal.
The owner allows guest to join her and her dogs on her sheep-tending rounds. She'll sometimes let kids collect the hens eggs she uses for breakfast. You can explore on your own and look for birds.
We had a wonderful screen-free time eating raspberries and blackberries off the bush, feeding the sheep and making honey after harvesting the sweet, sticky goo from bee hives.
We learned that a lot of effort that goes into getting honey from bee to jar, and it tasted that much better for it.
What To Expect On A Farm Stay
These getaways are not fancy, but they're ideal if your family loves the outdoors and your idea of fun involves simple, back-to-nature experiences. There is more variety than you might expect in farm stay offerings.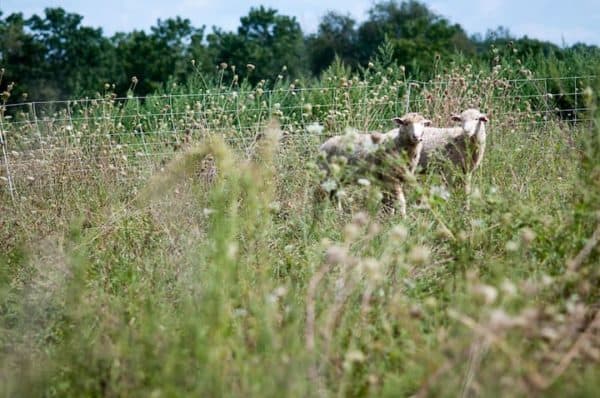 Some are working farms; others are set up specifically to host families. Bluebird had one rustic cottage available for one family at a time while others provide lodges (some quote charming).
Some provide one or more meals —our hosts brought breakfast to the cabin— while others let you fend for yourself.
Wifi might be spotty or not there are at all. Sometimes you'll find toys and games for guets to use. Ask questions before you arrive so you know what to expect, especially with little kids.
Many farms are located in picturesque areas and are a good base for setting off to explore local lakes, museums, wineries or amusement parks. Our kids didn't want to leave the farm, which made for a relaxing, low-stress weekend break.
What's more, when we returned home, they wanted to eat more fruits and vegetables like the ones they harvested back at the farm (yes!).
Where To Find A Farm Stay
Below a list of great farms. Most host only a few families at a time and tend to book up early, so plan ahead.
You can find great farms that hose guests at Farm Stay US.
Websites like VRBO and AirBnB list farm stays, too. just read the description carefully since they might or might not be listed as such.
Read about Finger Lakes Farm Stay.
Check out these farms on VRBO.
6 More Farm Stays To Try
The Farm: Full House Farm; Sebastopol, California
Rates: From $105 for a room at the bed and breakfast to $225 for a house.
The Experience: Located in Sonoma County, the heart of the wine country, this farm's motto is "sustainable from the inside out." Owner Christine Cole takes guests on tours and tells them how she lives a sustainable lifestyle while introducing them to horses, chickens, goats and sheep. She provides tastings of products made on the farm, including goat milk and jam. Children can go for pony rides and families can pick selections from the organic fruit and vegetable gardens.
The Farm: Hull-O-Farms; Durham, New York
Rates: Rates are $50 for ages 2 to 4; $65 for ages 5 to 9; $75 for ages 10 to 14, $130 for ages 15 and up (kids under 2 are free). These include a private guest house, breakfast and dinner. Phone: 518-239-6950.
The Experience: Miss Sherry and her husband, Farmer Frank, have been hosting families at their former commercial dairy farm in the Catskills for the 17 years. The farm has cows, pigs, goats, sheep, chicken, ducks, turkey, pheasants and exotic red deer. Guests can milk a cow or nanny goat or fish in the nearby pond. The hosts also offer hayrides and the chance to munch s'mores by a bonfire. Zoom Flume, a water park, and Howe Caverns, are nearby and make good daytrips.
Rates: $98 per adult; $75 for ages 13 to 18; $54 for children ages 2 to 12 for a room in an 1825 farm house. It includes family style breakfast and dinner. Phone: 802-767-3926
The Experience: "When you come here, you become a part of our life," says Beth Kennett, the owner of this working dairy farm. Guests can help with whatever farm activities are on tap for the day. Depending on the season this might include milking cows, playing with barn kittens or feeding calves by bottle. The farm is bordered on one side by the White River for fishing and swimming. On the other side is the Green Mountain National Forest, perfect location for hiking, bird watching, mountain biking or cross country skiing.
Rates: $114 for adults; $84 for children ages five to 18; $42 for children ages 2 to 4 (under-2s are free) Rooms and cabins are available. The stay includes include three meals, snacks of fruit and homemade cookies and activities (horseback riding is extra). Phone: 800-242-6495.
The Experience: This former dairy farm sits on 150 acres at the base of Mount Monadnock. Children receive egg baskets when they arrive.
They can bring home the eggs they collect from resident chickens, or have them cooked to order. The farm also has pigs, rabbits, sheep, ducks, donkeys and horses. Activities like dodge ball, arts and crafts and hiking might give the farm a rustic resort feel. As will the outdoor and indoor swimming pools and pond with rowboats and paddle boats.
Kids can ride horses or ponies and take junior wrangler lessons. In the evening, choose from campfires, wagon rides, bingo or dancing to live music.
Rates: $265 for a family of four, including breakfast. You can stay choose one of three suites or a cottage with a kitchen. Phone: 724-587-3763.
The Experience: Weatherbury Farm is a working grass-fed beef and lamb farm 45 minutes from Pittsburgh. It also grows organic grains like wheat, rye and oats. Farmer Dale takes guests for walks through the garden, discussing where food comes from and letting everyone eat peas off the vine in season. He'll also show you how the farm equipment works. Kids who want to help out can fill out a Bingo sheet when they complete a task. They get certificates and cow wristband to bring home. Guests can roam around on 100 acres and try out in the swimming pool.
Rates: Range from $79 for a room to $549 for a house that fits 24 people (all rates include breakfast). Not all rooms have private baths. Phone: 866-763-2227.
The Experience: This is the place to learn to be a cattle ranchers. Guests as young as four can ride horses and help with gathering and moving cattle City-Slickers style. The sixth generation farm is run by Phil and Nancy Wilson, whose ancestors arrive via the Oregon Trail.
Guests can feed various animals or just take in the stunning mountain vistas. Day trips might include a trip to John Day Fossil national monument, the largest collection of prehistoric fossils in the world, or a rafting run on the John Day River.
Pin it for later!
Julie Halpert is a freelance writer and journalism teacher who covers travel and environmental topics. You can find more of her writing on her website or follow her on Twitter.