I started FamiliesGo! because when Tiny Traveler was small it was incredibly difficult to find out whether a hotel, even one that bills itself as a family hotel, had the amenities I needed as a parent.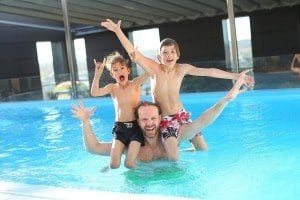 Most of the guidebooks I looked at defined family hotels as inexpensive with a pool and free breakfast, but but without regard for whether the breakfast is actually good or whether the hotel was safe and appealing. And they were often miles from any thing we wanted to do. Until my daughter was about 3 a pool was pretty optional. We didn't really need breakfast back then either: She just wanted yogurt or Cheerios. And we're happy to coffee and croissants.
However, we did need a crib and fridge in the room. We liked having a supermarket nearby. And we really liked having some way to divide the room so we could, say, have a TV on or a light to read by after TT went to sleep at 7:30. It was remarkably hard to find out whether hotels offered these things. I once paid extra for a suite only to learn after checking in that it was a "studio" and had no wall between the living area and the beds (D'oh!).
Mid-priced, 3-star European hotels seem much better at serving families and I wish comparable US hotels would take a tip or two from them. Younger, hipper hotel groups are starting to build bunk bed alcoves into some of their rooms, but those rooms are often have premium price tags. And beyond the bunk beds those hotels are often not the most family friendly (no pool; lots of white furniture, noisy bar scene).
Here's what I think make a hotel truly family friendly:
1. Smile at my kid: Nothing says that kids are welcome like a staff that is friendly and warm to (well-behaved) kids. This makes up for hotels not having every family amenity I might want.
2. Tell me what you have: If you have amenities like cribs, foldout couches, microwaves, babysitting services or referrals, make this information easy to find on your website. And let me know upfront whether or not they're included in the room rate.
3. Family Savvy Concierge: Your concierge should be able to tell me where to find a supermarket, drug store and decent playground or park within 10 blocks. If he's really on his game he'll also know where the really cool playgrounds are.
4. Refrigerators: Put them all the rooms; not just the suites. If it's stocked with booze, offer when I make my reservation to provide an empty one or to empty the existing one prior to my arrival.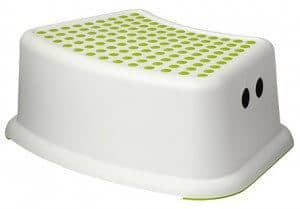 5. Stepstools! Ever notice that hotel sinks are very high? A hotel in Ulm, Germany, put a $3 Ikea plastic stool in our room and it was so helpful. I don't know why more hotels don't think of this.
6. In-room dining: Nothing makes me happier than a table we can dine at in the room. It makes breakfast easy and it means we can bring take-out back to the room after a long day where a restaurant meal is not happening.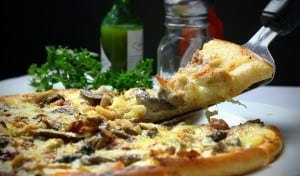 I love Omni's offer to bring free beverages to your room in the morning (for Select Guests, which is free). It's so handy I almost always order food to go with it. If hotels offered easy room-service family meals (roast chicken or pizza, salad, dessert, drinks) I would probably order that at least once during my stay.
7. Privacy! An alcove, curtain, loft or half-wall can go a long way toward giving grown-ups some needed space. If your suites don't actually provide any privacy, please let me know.
8. Tots are not teens: Families with small children have different needs than families with bigger kids or teens. Differentiate.
9. Kid Perks: They don't sway my purchasing decisions, but if you offer them, do it thoughtfully and consistently. More than once I've been offered a kid's welcome bag on the company's website when I made my reservation, only to be greeted with quizzical looks when I asked about it at the front desk.
What's good: A small bag with a kid's guide to the city we're in, some crayons, activity pages and stickers, maybe a healthy snack or party toy. An app that tells teens what they want to know about the city. Baby toys or books that we can borrow in the room.
What's not good: Anything involving yet more junk food (my kids gets plenty when we're traveling). If you offer a bedtime treat, ask us (discreetly) if we want it before knocking on our door at 8:30 pm. We might not.
10. Breakfast: If you are going to offer it, it's OK to keep it simple. Just make sure it's healthy, fresh and appealing– to all of us.
What do you look for in a family hotel? What's your chief pet peeve?
This blog is part of Weekend Travel Inspiration. Visit our partners:
• AlbomAdventures
• ContentedTraveller
• TheCrowdedPlanet
• Malaysian Meanders
• ReflectionsOnRoute
• Safari254