6 Essential Items for Feeding Kids on Vacation
Keeping hungry kids sated gets a little easier as they get bigger—and new products come out all the time to help parents traveling with little ones. Here are some products and ideas that helped me (or would have helped me) a lot when I was traveling with a small one.
6 Items You Need To Feed Little Kids on Vacation
The Right Baby Bottle for Travel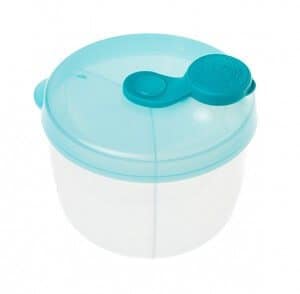 But parents now have more convenient options for carrying formula with them. Bottles from B.Box and Mixie have special compartments that keep the formula and water separate until you are ready to mix. And the Honest Co. has a small dispenser that holds 3 individual portions of formula, great in case the trip takes longer than planned.
The Right On-The-Go Sippy Cup
Once we were done with bottles, my next challenge was a sippy cup that didn't spill.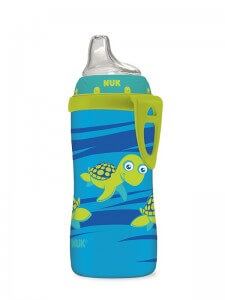 Some parents go directly to straw cups, but on the road that straw can be hard to clean well and would get too grotty. And they are often heavier to carry around than sippies.
I was thrilled to find a BPA-free sippy from Nuk with a soft spout that really didn't spill and was easy to hold. Sassy and Munchkin both not offer spout-free sippies that are supposed to be spill-free, too. I like the easy-to-pack design and bright colors. I haven't actually tried them, but if they really don't spill, they're probably very handy.
Kid-Size Utensils To Bring on Vacation
I think asking small kids to use adult utensils is kind of absurd. So when Tiny Traveler was tinier I always carried a kid-size fork and spoon with me for dining out or in hotels. Nuk Fun Pack utensils are handy because they were sturdy enough to reuse, but disposable enough that we didn't care when they were occasionally forgotten in a restaurant.
Snack Pouches for Travel
Snack traps are great for preventing spilled Cheerios everywhere, but they're bulky to pack so I rarely traveled with ours. I much preferred reusable snack sacks, like the ones from Itzy Ritzy; the ones by Silikids are very easy to wash out and reuse. They're flat when they're empty and unlike snack traps you'll use them long past your toddler years. Because they're easy for kids to hold and sit flat on a table they don't spill nearly as much as you might expect.
What Foods to Pack in the Snack Sack
My go-to traveling snacks were easy to eat, relatively healthy and non-perishable.
I always popped a box of cereal bars in my suitcase because they had whole grains and fruit and were healthy enough to stand in when TT should have been eating a meal but for whatever reason it wasn't going to happen.
Dried and freeze-dried fruit was also handy (Trader Joe's sells bags of the latter). My daughter ate Cheerios by the boxful when she was small. At our destination, if there was a breakfast buffet, I always grabbed a banana for later in the day.
Traveling With Kids' Milk
Until Tiny Traveler was 4 she couldn't start her day without a glass of milk. There was usually one after dinner, too. It's remarkable how hard it can be to find milk when you're traveling. Most airlines don't stock it and many hotel convenience stores sell milk "drinks" instead of the real thing.
So I started traveling with single-size servings of shelf-stabilized milk. Parmalat was the most common brand, but nowadays you can find Horizon organic milk boxes, too.
What are your essentials for feeding little ones away from home?
Pin it for Later!