I started FamiliesGo! because when Tiny Traveler was small it was incredibly difficult to find out whether a hotel, even one that bills itself as a kid-friendly, had the amenities I needed as a parent planning a family vacation.
Most of the guidebooks defined family hotels as budget motels with a pool and free breakfast.
But they didn't give much consideration to whether the breakfast was actually good or whether the hotel was safe and appealing to parents. And the budget hotels were often miles from anything we wanted to do.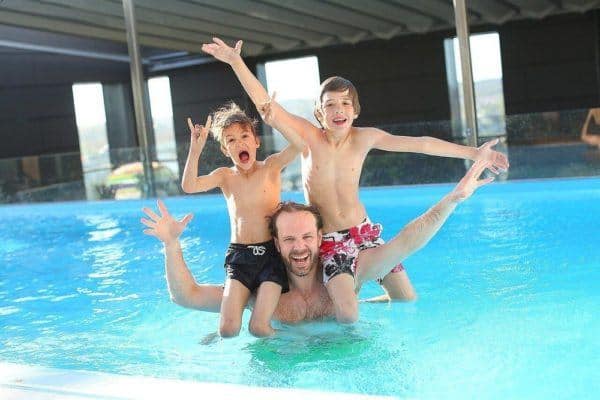 Until my daughter was about 3 a pool was pretty optional. Unless the breakfast was really good (and it often wasn't) we usually skipped it in favor of lattes and croissants from a local coffee purveyor.
However, we did need a crib and didn't want to pay extra for it. We liked having a fridge in the room and a supermarket nearby. A park close by was a real plus.
And we really liked having some way to divide the room so we could, say, have a TV on or a light to read by after Tiny Traveler went to sleep at 7:30. It was remarkably hard to find out whether hotels offered these things.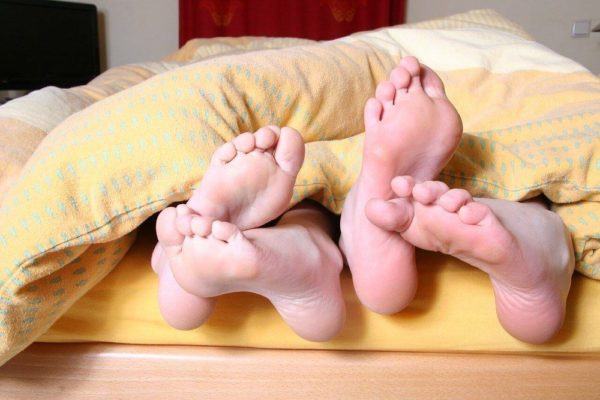 Even mid-priced, 3-star hotels in Europe seemed to do much better than their U.S. counterparts at serving families. Rooms were thoughtfully designed and breakfast was always appealing.
Newer, hipper hotel groups are starting to build bunk bed alcoves into some of their rooms, But those rooms can garner premium rates.
Here are 10 things I think every parent should look for and even ask for in a kid-friendly hotel. If enough of us keep asking for these amenities, they might start to listen.
10 Things a Family-Friendly Hotel Should Offer
1. Smile at My kid:
Nothing says that kids are welcome like a staff that is friendly and warm to (well-behaved) kids. This makes up for hotels not having every family amenity I might want.
2. List Your Family Amenities:
If you have amenities like cribs, foldout couches, microwaves, babysitting services or referrals, make this information easy to find on your website.
And let me know upfront—not in the fine print— whether or not they're included in the room rate.
3. Have a Family Savvy Concierge:
Your concierge should be able to tell me where to find a supermarket, drug store and decent playground or park nearby.
If he's really on his game he'll also know where the really cool playgrounds are. And he can recommend a kid-friendly restaurant with good cocktails and real food.
4. Refrigerators in All the Rooms:
Empty refrigerators that is. Put them all the rooms; not just the suites. If it's stocked with booze, make that clear on your website. Maybe keep one shelf clear for guests' items. Or give me the option of replacing it with an empty fridge before I arrive.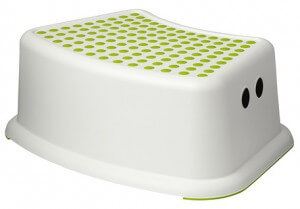 5. Put Step Stools in the Bathroom:
Ever notice that hotel sinks are very high? A hotel we stayed at in Ulm, Germany, put a $3 Ikea plastic stool in our room. My 3YO didn't have to brush her teeth over the bathtub and could easily reach to wash her hands.
It was a game changer. I don't know why every hotel doesn't do this. You can easily store a small stool when guests don't have kids.
The hotel was part of the Akzent Group, and it was so family friendly I would try others Akzent Hotels the next time we're in Germany.
Making parents lives easier makes them loyal customers.
6. Have a Table We Can Eat at
(And Easy Room Service Doesn't Hurt):
The best kid-friendly hotel is parent-friendly. That means figuring out what amenities make our lives easier. After all, we're on vacation, too.
Nothing makes me happier than a table we can dine at in the room. We can have breakfast while we're getting ready for the day, and prepare simple baby foods. And we can bring take-out back to the room without having to eat kebabs on our beds (which we've done).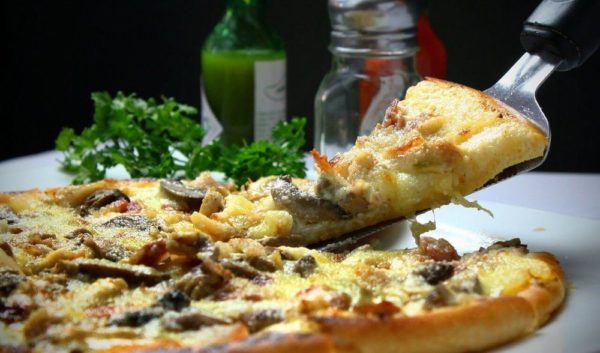 Omni Hotels will bring a free morning beverage to your room in the morning if you join their preferred guest program (which is free). You can place your order the night before and they give you the option to order food with it. I always do.
They bring an urn of coffee that's plenty for two. I add a basket of muffins and a glass of milk for Tiny Traveler and that's breakfast at our door when we wake up. It makes our morning so much easier it's worth the room-service premium.
They've recently changed the program so that you can enjoy a glass or beer or wine or tea in the evening rather than just a morning drink. Nice!
If a hotel offered to deliver a family meal to our room—say a roast chicken or pizza, salad, dessert and drinks— I would choose that over take-out at least once during my stay.
7. Offer Privacy for Parents:
Any parent who has sat in a hotel with the lights out while their toddler falls asleep understands the need for privacy.
Just having a sleep alcove, loft or half-wall can go a long way toward giving grown-ups some needed space. That set-up with the bathroom separating the sleeping and living areas is smart because it offers distance as well as a room separator.
If your suites are open plans and don't have any walls (and this privacy), please make that clear in room descriptions.
Read more:
• The Secret to Sharing a Hotel Room With a Toddler
• 6 Smart Travel Strollers
• How To Make Sure Kids Nap on Vacation
8. Tots are not teens:
Families with small children have different needs than families with bigger kids or teens. Differentiate.
Tweens and teens always want a pool. They also like independence. And they're always hungry.
9. Think Carefully About Kid Perks:
They don't sway my purchasing decisions, but if you offer them, do it thoughtfully and consistently.
More than once I've been offered a kid's welcome bag on hotel's central website when I made my reservation, only to be greeted with quizzical looks when I asked about it at check-in.
What's good: A small bag with a kid's guide or map to the city we're in, some crayons, activity pages and stickers, maybe a scavenger hunt, semi-healthy snack or party toy.
We would also welcome an app that tells tweens and teens what they might want to do around town.
What's not good: We rarely took advantage of any kind of bedtime treat when our daughter was small. After a long and busy day sightseeing or playing on the beach my kid was always tired. At bedtime I want her to go to bed. And I definitely don't want her plied with more sugar at day's end.
Also, keep in mind parents pay the hotel tab and make future purchase decisions. No hotel has ever offered Rich and I a small treat after a day wrangling a small child around an unfamiliar city. But the hotel that did would totally have my loyalty forever.
Skip bringing milk and cookies to our our room for our tired, over-sugared child. Instead deliver tea and cookies, wine and biscotti, dark chocolate or some relaxing bubble bath for us. Call it your Paren Rewards program. We'll all love you.
10. Make Breakfast Worth Getting Up For:
All kids reach an age where they eat endlessly and free breakfast can save parents a tidy sum. But I for one would prefer a few really good choices to a lot of mediocre ones. Keep it fresh, healthy and it's okay to keep it simple.
Pin it for later!