We're not huge theme park people. And while my daughter plays with Legos now and again, she doesn't adore them. So we weren't sure what we would make of Legoland, a place that is created for kids who really really love Legos. But we were traveling in Southern California with a CityPass* card, which includes a one-day admission to this park, so we checked it out. (Visiting Legoland? Read all about Southern California.)
Baby You Can Drive My Car
My daughter rode a few rides and particularly liked one where kids drive their own cars around a scaled down street with stop lights and traffic signs. But we mostly spent the day walking around the park looking for Lego statues and we had a lot of fun doing it.
The engineers at Lego use the same blocks you and I do to build large, complicated and whimsical creations. Are they art? That's arguable. They're certainly creative and fun. It's a good fallback activity if you are traveling with toddlers who are too small or teens who are too big for some of the other attractions. Here were some of our favorites.
What would you build if you had this many Legos?
• This statue in the Legoland Hotel restaurant is simultaneously silly and impressive for how complex it is.
• Do you think that what happens in Lego Vegas stays in Lego Vegas? And is Lego Wayne Newton performing in one of the hotels?
• From a distance you really believe you could follow those stairs to a Lego Underground station.
• We like the Lego fruit and drinks here; these pirates have a very balanced diet. Look out for the guy with the machete, though. I think he wants the last cupcake.
• When I looked at his camera screen, there was a small Lego photo of the girl. I love that attention to detail.
• This was one of my favorites; mariachis are just fun.
• I like this one, too, and wonder how they built the Lego painting.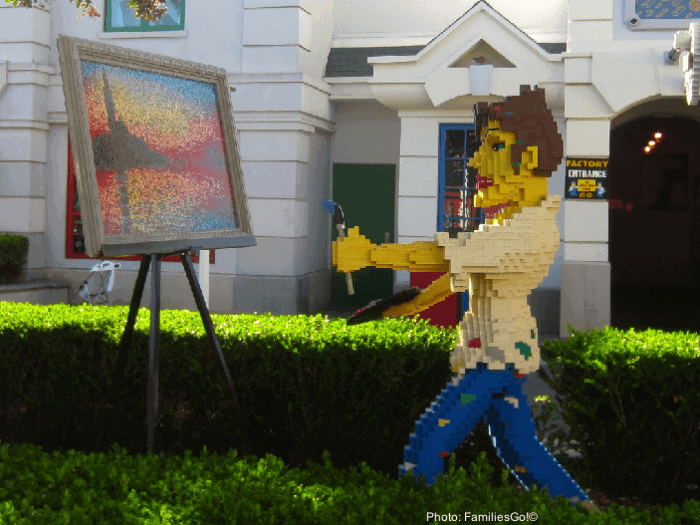 • The '70s kid in me got a big kick out of the section of Miniland dedicated to the first Star Wars trilogy. Lego Millennium Falcon? Cool!
• I got a kick out of the Giraffe bursting through the roof; it reminds of Dino on the Flintstones. My daughter liked the one bursting through the window.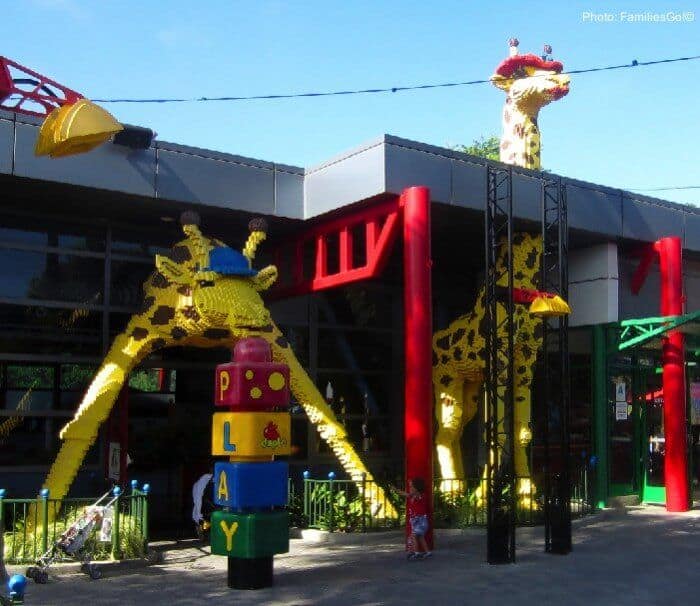 • So, who is this fur ball? And do I really have to stand next to him?
• I like to think this is Lego's tribute to Jimmy Buffet. And it was a good reminder that it was time to head back to the hotel for a swim and a cocktail.
Pin it for later!
* We were guests of CityPass for this trip. We did not guarantee any particular coverage of CityPass or the attractions on its pass in exchange and our opinions are always our own.
This blog was part of Weekend Travel Inspiration. Visit our partners:
• AlbomAdventures
• ContentedTraveller
• TheCrowdedPlanet
• Malaysian Meanders
• ReflectionsOnRoute
• Safari254