Bryce Canyon would seem like a big enough reason (literally) to visit Garfield County, Utah. But there's more to the area than this stunning National Park.
Opportunities for recreation, culture and family fun abound. Here are five ways to enjoy the Bryce Canyon area beyond the park.
Pair your Bryce Canyon visit with
Zion National Park, The Grand Canyon, Page, AZ orLas Vegas, NV
• Also Consider these 13 Accessible National Parks The Whole Family Can Enjoy
5 Can't-Miss Things To Do With Kids Around Bryce Canyon
1. Year-Round Festivals in Southwest Utah
The town of Garfield host about two-dozen festivals and special events throughout the year.
You can join the fun or just be a spectator at unique events like the Bryce Canyon Winter Festival, Astronomy Festival and Geology Festival.
Nearby, there's the Escalante Canyons Art Festival and the Pangutich Valley Balloon Rally and invitational Rodeo.
Running, biking and other athletic competitions abound, too.
2. Learn The Canyon's History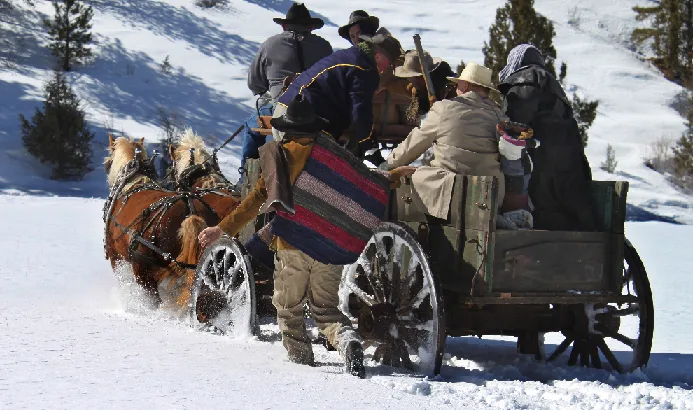 A series of small museums and information centers are handy, child-friendly resources for learning about the Native Americans and pioneers who carved out a life for themselves amid the area's dramatic landscape.
Native AmericanThe Anasazi State Park Museum sheds light on the day-to-day life of this Native American tribe more than 800 years ago.
Bryce Wildlife Adventure Center offers a colorful natural history museum that explores the area's geology and wildlife. It also has a herd of rare deer that visitors can feed.
The Escalante Heritage Center is worth visiting for its two large murals two large murals.
Painted by artist Lynn Griffin, they depict the descent of wagons down into the canyon during the Hole-in-the-rock expedition. Other exhibits tell more about this piece of pioneer history.
3. Outdoor Activities Near Bryce Canyon
No matter how you like to get outdoors, Garfield has an opportunity for you.
Winter brings snowshoeing, cross-country skiing and snowmobiling.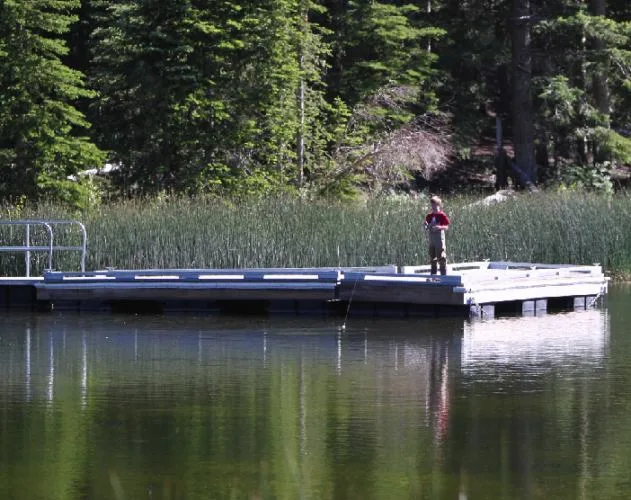 Fall and spring bring opportunities for hiking the canyon of course, but also for fishing in nearby Panguitch lake, mountain biking on a range of trails, and bird watching around the nearby town of Boulder, Utah.
Any time of year is a good time to enjoys the area's clear night skies and to take a lesson in astronomy from a park ranger.
Just keep in mind that while the park is open in winter, Utah can get some big snow storms. When it happens the park service will close roads in the park until they can be plowed.
4. Shopping Near Bryce Canyon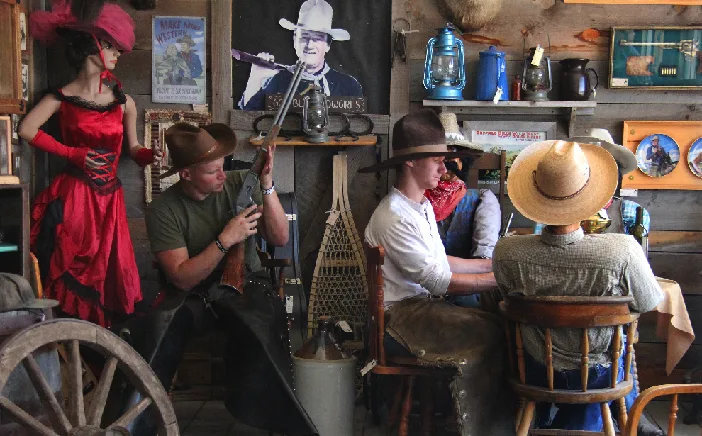 Few things capture our collective imaginations like the stories of the pioneers, cowboys and Native Americans who settled the west. The stores in the towns near the canyon offer abundant opportunities to take a bit of the Old West home with you.
Art galleries, trading posts and craft centers throughout Garfield County sell items ranging from Navajo rugs and unique ceramics to hand-crafted jewelry and paintings inspired by the local landscape.
Try to look for opportunities to buy directly from Native American craftspeople. In the trading post and souvenir shops, if items like turquoise and silver jewelry seem unusually inexpensive they might not be authentic.
5. Relaxing in Bryce Canyon Country
While the area offers plenty of activity, it's nice to enjoy some family downtime, too. Try a drive down Scenic Byway 12, which passes through Grand Staircase-Escalante National Monument as well as part of Bryce Canyon.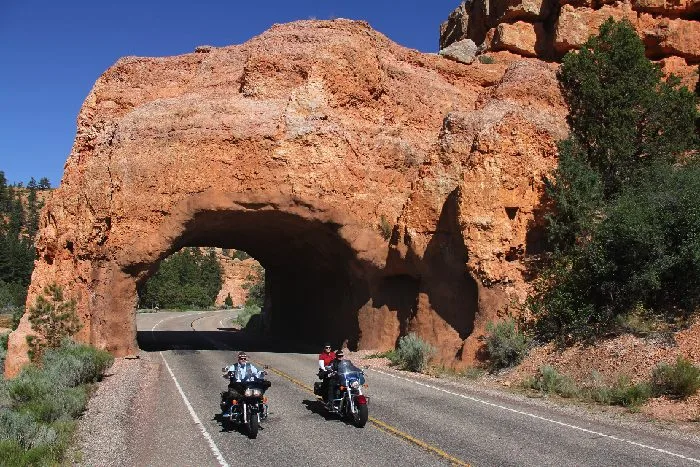 Experience a cowboy cookout, treat your family to a meal at the timbered lodge inside Bryce Canyon Park, or sit back and enjoy excellent coffee and baked goods with a sweeping view of Grand Staircase-Escalante at Kiva Koffeehouse.
When you're finished sightseeing you might treat yourself to a stay at a local resort.
Or kick back with a night of camping, complete with swimming, cooking out and sleeping under plenty of stars.
The next time you visit Bryce Canyon, remember to leave plenty of time to explore the many other rings the area has to offer.
Pin it for later!