#MOMtravelchat Twitter Party RSVP

MOMtravelchat Twitter Party
August 18,
8:00 pm to 9:00 pm EST
Sponsor: Momaboard
Theme: So You Want To be an Expat…
The Party
Living as an expat family is an exciting opportunity…that takes a lot of planning, and flexibility. Good information helps. So whether you are considering expat life or in the midst of planning a move, join the in-house expats at FamiliesGo! and Momaboard. They will answer your questions and share the ups and downs and ins and outs of this type of family adventure.
We're Giving Away:
• Everyone who RSVPs for the party will receive a 10% discount to try out a Momaboard custom travel itinerary or expat destination brief. Read more about Momaboard and what they do.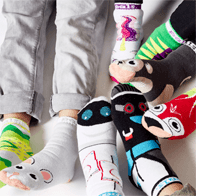 • Two guests will receive a board game from either USAopoly  or Kosmos Games (trust us, both are super fun!).
• One guest will receive a gift bag with 5 mix-and-match pairs of adorable Pals Socks. 
• Best Photo of living abroad — long-term or short-term —
 will win a pair of backpack friendly toys to go with them back to school, on playmates and vacation.
More surprises to come!
Past Sponsors Said:
CityPass: Our #MOMtravelchat was fun and fast, with a very engaged audience that was really interested in our product and asked lots of questions. The chat's reach and impacts were impressive, and we believe the word-of-mouth we'll get out of the chat is invaluable."
Visit Wales: "FamiliesGo provided a great platform for us to showcase that Wales is a family-friendly destination. We appreciated all your engagement throughout the conversation; it helped move the chat stay focused. #MOMtravelchat put Wales top-of-mind amongst families who travel (and) the conversation drove traffic to our website and our Twitter."
Allianz Global: "#MOMtravelchat provided a valuable opportunity to talk to our customer directly, listen to parents' concerns around travel safety and understand the kind of products and services they need. We are using this information to expand our services and improve the products we offer…(as well as to) develop content for our website and fine tune messages for our social media advertising."
Past Party Goers Said:
"Who knew you could learn so much from a twitter party!"
"These parties are so much fun and the host is very interactive!"
"Some twitter parties are very robotic. Yours felt like a talk with friends…"
Past sponsors include CityPASS, Visit Wales, Steamboat Springs Ski Resort, HomeAway, Allianz Global Travel and the Smithsonian. Learn more about the savvy parents and influencers who are our audience. Contact us  to learn about upcoming themes or request a custom theme for your brand.
Here's what you missed at the last party: 11 Safe Summer Travel Facts