Updated march 2020
Following two exotic trips over the winter (Guadeloupe and Senegal), plus spring break jaunt to Pittsburgh, we opted to be relatively frugal for the summer and staycation.
We wanted it to feel like a real vacation, though, not just a week hanging around the house.
One goal was to find things to do that felt novel and a little indulgent– the types of things that provide fodder for a "What I Did On My Summer Vacation" essay.
The other goal was to keep ourselves away from email, work and household chores.
Here were some parameters we set to make sure our week felt like real vacation. I hope it gives you some good staycation rules for your family.
Our staycation tips
Home Sweet Vacation Home
We cheated a little and based ourselves at a weekend house we share with Richard's family near Danbury, Connecticut, about 70 miles from home.
Traffic in and out of Brooklyn is always awful in the summer. Shifting ourselves a bit north made it faster and easier to get places.
Plus, the house is central to the Connecticut Coast, a dozen state parks, the Massachusetts Berkshires and New York's Hudson Valley, providing easy access to a wide variety of day trips.
We consider it a staycation because we were so close to home. And we still had the challenge of resisting work, DIY projects and housework and had to create a novel, vacation vibe in completely familiar surroundings.
To mix things up a bit we did spend two nights away from "home." A night in a hotel in Mystic allowed us to do more in the area and made the four-hour round-trip drive more worthwhile.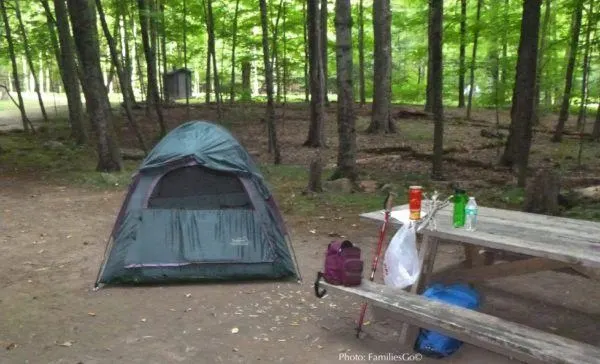 Camping in a nearby state park was purely fun, to give our daughter a chance to make "lazy man" s'mores, cook over a fire and sleep outdoors.
Staying with nearby family for a few days (or just sending the kids) or offering to housesit for nearby friends or relatives who are going away is a good way to get a change of scenery on your staycation. Even if they're just in the next county, the shift will change your frame of mind.
Don't Work. Really!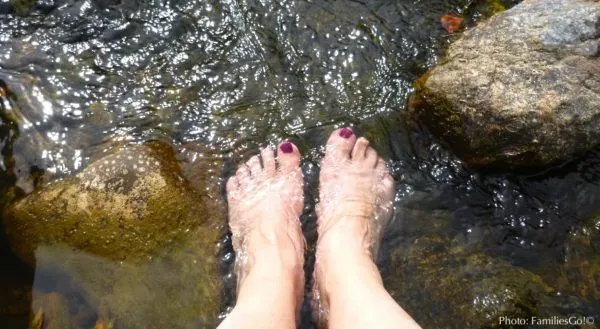 We agreed we would leave the house every day. If we didn't it was too easy to succumb to the call of the laundry, email, conference calls (Richard) and endless social media demands (me).
We also resigned ourselves to the fact that we would both check in to work once every day, just as we usually when we're away. When we don't, catching up is too insane when vacation is over.
Luckily, Tiny Traveler sleeps like a teenager so it was easy to get this daily check-in out of the way while waiting for her to wake up mid-morning.
Plan Things To Do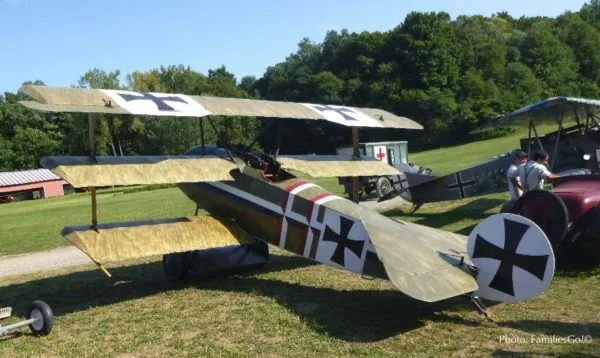 We had planned at the outset to do quite a bit during our Connecticut staycation, heading off in the car every day to museums and aquariums and a waterpark.
Then the weather, schedule changes at some attractions and Tiny Traveler's desire for more time chilling with Netflix changed our plans considerably.
In the end, we only did two excursions. We went to Mystic to visit the Seaport Museum and go paddleboarding.
And we visited the Old Rhinebeck Aerodrome in the Hudson Valley to see its antique airplane flight show.
These activities naturally provided some of the highlights of our week: Tiny Traveler couldn't wait to tell her friends she saw whale vomit (amber gris), Rich tried paddleboarding for the first tome, and we saw genuine WWI fighter planes fly.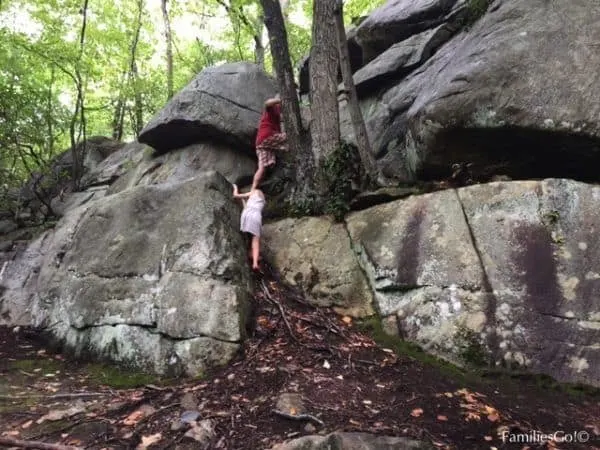 We spent the rest of the time on short hikes and nature walks nearby. Connecticut has a plethora of state parks with rivers and waterfalls for wading and skipping rocks.
Some days we only traveled a few minutes from home and still had an adventure, like the rock scrambling that we did at a woodsy park 15 minutes from the house (above).
This turned out to be a better staycation then the one we'd planned. Tiny Traveler had a blast splashing in rivers, learning to skip stones, finding frogs and rock climbing.
We saved quite a bit of money on all those activities we didn't get to. And best of all, we relaxed much more than we do when we're sightseeing like mad.
I have to say that it's easier to change course, alter your plans considerably and take it in stride on a staycation then when you've traveled to a destination and have your money and time invested in seeing and doing certain things.
Eat Well
One of the best ways to feel you're on vacation is to eat better than you normally do. And saving money on hotels, airfare and gas means you can splurge a little on meals.
We cooked when we felt like it and ate out when we didn't. This included an indulgent diner breakfast of waffles and omelets after a rough night sleeping in the tent.
We ate very good ice cream every day, including raspberry ice cream we made.
One night we bought New England steamer clams and lobsters, shrimp and farm-stand corn to cook at home. We had the quintessential New England Summer feast on our back porch.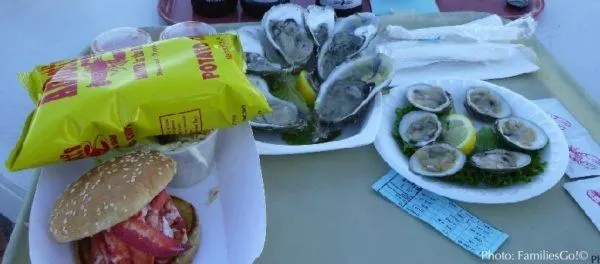 We also watched Netflix while we ate dinner on the nights we cooked, something we don't normally do. We all got caught up in the Great British Baking Show, betting on who was a goner each night and whooping it up for the eventual winner.
Next Time
On our next staycation we knew better than to book our week to the max. We stuck to one nearby overnight trip, a couple of easy day trips, some were returns to the parks we liked this time around.
And we set one day side for Tiny Traveler's favorite thing in the world: Pajama day. We snacked, we read, we binge-watched 80s movies. We relaxed.
Pin it for later!