Ski towns can make great summer destinations for families. Don't necessarily count on off-season discounts. But crowds can be a little smaller and more dispersed.
These towns offer a good variety of outdoor activities, kids attractions, and special events. The dining is good and the peak views are better without all that snow swirling around.
Moreover, ski towns usually offer ample townhouse, condominium and private chalet options, some quite *luxurious, which is ideal for families and groups.
Here are five ski towns we receommend in the U.S., Canada and Europe for a summer family vacation.
5 Ski Towns for Summer Vacation With Kids
Destination: Jackson Hole, WY
Things To Do:
Visit nearby Grand Teton national park and other public lands. Yellowstone is 90 miles north, close enough for a day trip to see Old Faithful. Adventurers can try paragliding or a scenic small-plane ride. There is hiking, fishing, mountain biking and river rafting. You can also try a real western rodeo.
Special Summer Events:
Locals will be getting ready for and celebrating the solar eclipse this summer.
Family Friendly Dining:
Ride the Gondola to the mountaintop and have your choice of dining from a summer-only casual cantina to pizza to an upscale bistro; almost all of it serving up stunning views.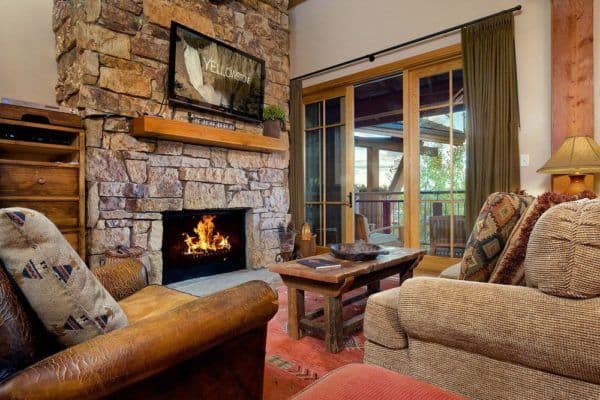 Where to Stay:
Consider vacation rentals in Jackson Hole. Teton Village offers hotel rooms, suites and condos that will sleep two to 12 people.
Amenities vary by property but might include mountain views, gas fireplace, iPod dock and sound system, large-screen TV, in-room washer/dryer, kitchen pre-stocking, private chef, outdoor pool and hot tub, onsite dining.
Destination: Vail, CO
Things To Do:
Shop at the Sunday farmers market where fresh meat, produce and dairy products mix with art, jazz music and kids activities. Adventurous families can try Adventure Courses, Zip lines, and a Mountain Coaster. Those craving a slower pace can hike and bike, go river rafting and even fly-fishing.
Special Summer Events:
The Craft Beer Classic festival is in June; Kids Adventure Games are in August.
Family Friendly Dining:
Blue Moose has traditional and trendy pizza pies, wings, salads and a kids' menu if you need it. The vibe is colorful and laid back, and there is an outdoor patio.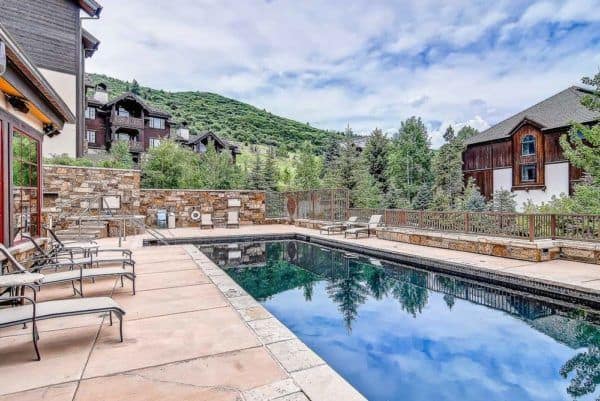 Where to Stay:
Beaver Creek Landing Townhouses offers guests can choose apartments that sleep two to eight people and include kitchen and gas fireplaces. Summer amenities include indoor and outdoor pools, outdoor hot tub, game room and shared barbecues and outdoor fire pits.
Destination: Whistler
Things To Do:
It's far easier to list the activities you can't do here in the Canadian Rockies than the many that you can. Adventures from bear watching to zip lining abound.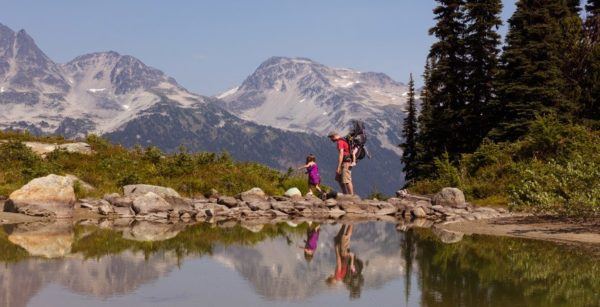 Ride horses, visit Olympic sites or take a walk through the treetops.
Read about our 3-night summer stay in Whistler
Special Summer Events:
The Children's Festival is in early July; look for live music at Olympic Plaza on weekends.
Family Friendly Dining:
The Beacon Pub has creative fare with some creative additions and a bent toward seasonal and local ingredients. It's inviting patio in the village center and craft beer menu make it an easy option.
Where to Stay:
Private Chalets are on the high side but can sleep 10 to 12 people or more. Amenities often include private terrace and hot tub, barbecue, a game room, gourmet kitchen, double high ceilings fireplaces, steam rooms, wine cellars and mountain views.
Destination: Mont Tremblant
Things To Do:
The village has plenty for families such as three-wheel road "luge," a kid-size rope course, climbing wall, mini-golf, a bungee trampoline and an indoor water park.
The lake offers kayaking, canoeing and SUPing as well as scenic cruises. And the mountain offers up a variety of outdoor sports.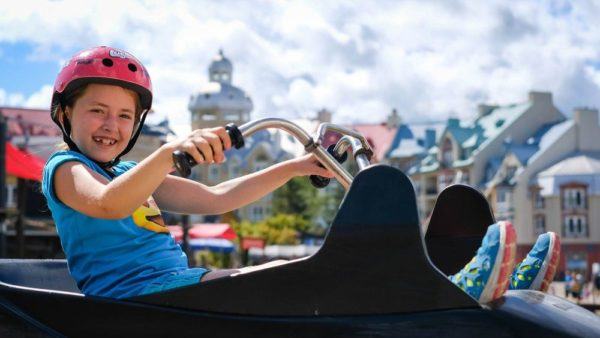 Special Summer Events:
Come for a Canada Day weekend celebration, a Blues Festival in mid July or live music all summer long.
Family Friendly Dining:
Enjoy savory lunch or dinner crepes while your kids OD on Nutella and maple syrup at La Maison de la Crepe
Where to Stay:
The Lodge Mont-Tremblant is a private chalet with a main lodge and private guesthouse. It sleeps 12 and offers a private swimming pool in a rock lagoon setting, barbecues and fire pit, outdoor dining, Nespresso machine, sound system, wood burning fireplaces, sauna, pool table, double high ceilings and stunning views. Ideal for the best family or friend reunion you've ever had.
Destination: Zermatt
Things To Do:
Gondola rides, hiking, mountain biking, lake swimming, outdoor theater, rock climbing, scenic flights and even summer skiing.
Special Summer Events:
Look for folkloric music in the village all summer, Celebrate Switzerland day in early August.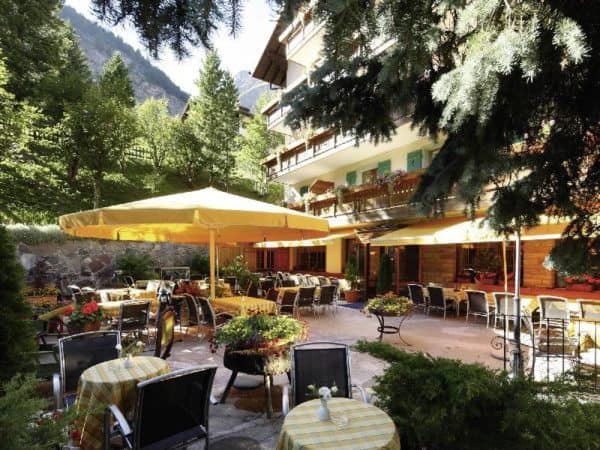 Family Friendly Dining:
The restaurant at Hotel Alpenblick has a shady, welcoming terrace and updated takes on traditional flavors.
Where to Stay:
Private Chalets that sleep 6 to 8 can be had inexpensively. Look for a mix of Alpine architecture and modern furniture, fireplaces, wide-screen TVs and gourmet kitchens. Some might have their own hot tub and, occasionally, a chef to do your cooking for you, and many will have views of the Matterhorn.
Pin it for later!
This post was sponsored by Luxury Retreats