Why do you need a packing list for Fall camping trips?
Well, the fall can be a great time to go camping. Days are the perfect temperature for rock-climbing, hiking and biking; it can even be warm enough to climb into a canoe or kayak.
Crowds thin in state and national parks giving you a bit more solitude. And of course, there's the foliage.
But autum also brings cold nights. And rain is much worse on cool October days than hot July ones.
So camping at this time of year requires slightly different prep than summer outdoor vacations. Below are our best pro tips for cool-weather camping and a list of items to be sure to pack for the September, October or November foray into the woods.
Below that, of course, is a printable packing list.
You Might Also Like
• My year-round packing list for outdoor vacations
• 8 Spots for Fall Foliage and Fun With Kids
• My Coziest Picks for Kids Fall Clothes, Jackets & Boots
Your Go-To Packing List For Autumn Camp-Outs With Kids
Clothing Tips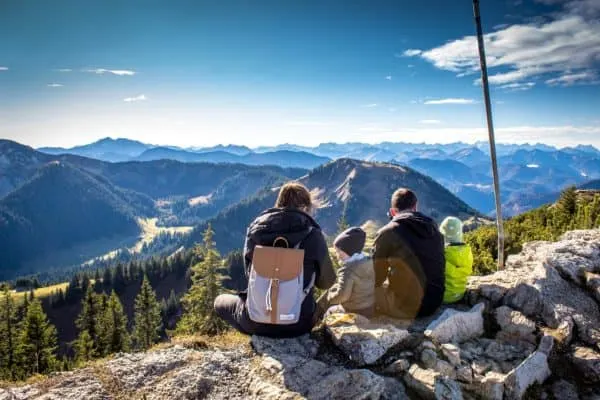 Remember what I said about warm sunny days and cold nights? "Pack clothes to be prepared for a wide range of temperatures at the campsite or on the trail," says Andrea Gentry, who runs the camping blog Embracing the Wind.
Layers are the way to go.
My go-to layers always include short and long sleeve shirts—preferably technical shirts that keep you warm and wick moisture— hiking pants or jeans, a zip-up fleece, a puffy vest, a water and a wind-proof shell. Mine has a heat reflecting interior to make it light and warm.
Pack moisture-wicking light wool socks, like Acorns or Smart Wool. And pack extra socks. No one is happy with wet feet.
My daughter always packs fleece pajamas for fall camping weekends. She often sleeps in a wool hat and gloves or mittens, even if she doesn't need them during the day.
Her scout-troop leaders always recommend reserving a pair of wool socks just for sleeping so you know you'll have something dry and warm to put on your feet.
Skip the sneakers and wear water-resistant hiking boots, which will keep your feet warm and dry.
Clothes List
Hat and gloves
Fleece pajamas
Zip-up Fleece
Vest
Short and long sleeve shirts
Rain jacket with hood
Warm, wicking socks! And a pair just for sleeping
Warm, water resistant hiking boots
Sleeping Equipment Tips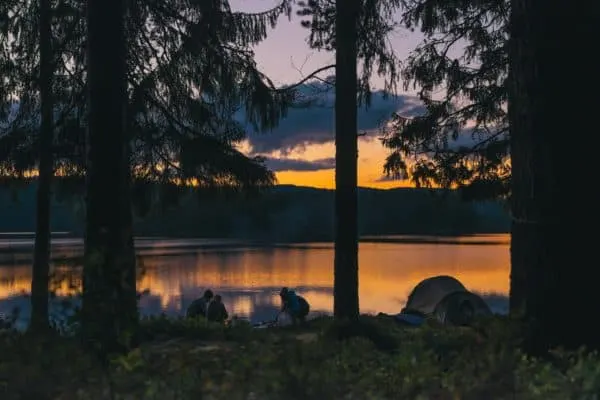 Sleeping on the hard ground stopped being fun sometime in my early 20s. But Mark Armstrong, Founder of Kayak Guru, notes that the camping air-mattress that keeps you cool and comfortable in the summer can make things chilly on in the fall.
He suggests buying an air mattress with an insulated top. Spreading a thick blanket over your standard air mattress or put an insulated mat under it.
"Fleece blankets are handy thing that people overlook," he says, "You can use them while sitting around the campsite in the morning or evening when it's chilly." And they can provide added warmth in your tent, either over your sleeping bag or under it (or both).
My daughter's troop often does hike-in camping in the fall, which means no air mattresses. Instead they their packing lists include heat-reflective foam sleeping pads, which are light and easy to carry. Several of them also put liners in their sleeping bags for extra insulation without bulk.
David Adler, Founder of The Travel Secret, advises you give your sleeping bag some consideration.
"There are different types for every season and environment," he explains. "Some sleeping bags are designed for the extreme cold and some are designed to give you a comfortable place to sleep without making you sweat."
If your tent doesn't have good rain protection, pack a rain cover and know how to put it on before you need it.
Don't forget compression sacks to make those blankets and other items easy to pack.
Sleeping Equipment List
Cool-weather sleeping bag
Sleeping bag liner
Heat reflective sleeping pad
Fleece blankets
Rain cover
Compression sacks
Cooking & Food Tips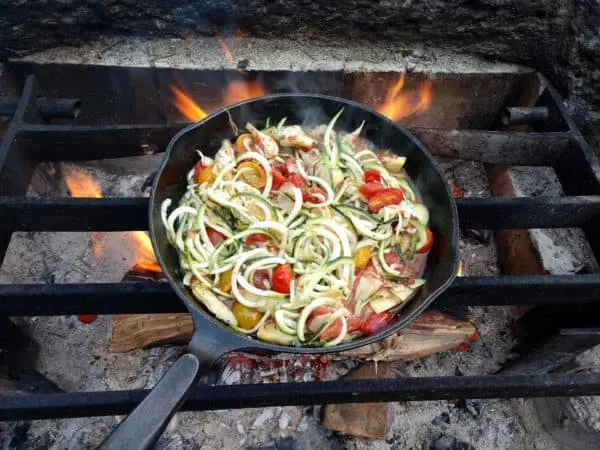 Make sure to bring a camp stove and enough fuel to cook every meal on it, in case you have to.
Boiling a pot of water for instant oatmeal, hot cocoa, tea or coffee is the fastest way to get warm food into your family on a chilly morning.
It will allow you to cook pasta or heat up stew or chili if it's too damp for a fire. Couscous is a really handy starch for camping you just pour boiling water over it and let it stand for 5 minutes.
Assuming you do get to do some campfire cooking, outdoor and survival expert Sam Maizlech calls a cast-iron skillet "A must-have for fall camping."
He explains, "There is no better way to cook on an open fire. It evenly distributes heat, which is important when cooking on an open flame. It's also non-stick and doesn't require water to clean."
Add to your list a rack that has its own legs or that you can balance on the fireplace rim or stone. It's also very handy for cooking on the fire, and it's flat so it's easy to pack.
Cooking Equipment & Food List
Camp stove
Cookware
Cast-iron skillet & rack
Fuel
Instant oatmeal
Hot cocoa, coffee or tea
Ready-to-heat meals
Easy-to-cook starches
Camp Fire Tips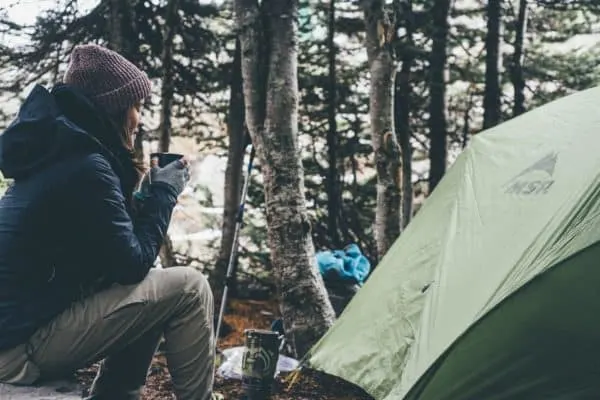 A long campfire lighter makes starting a fire easy. Pack wooden matches too, using a zip-lock bag to keep them dry.
Camp chairs are always handy, but especially when sitting on the ground is chilly.
I recently discoverd Cliq chairs. They are metal framed camp chairs that collapse to the size of a large water bottle. They aren't the biggest camp chairs, but they're convenient to stowe in the car and carry with you for any outdoor activity. You can even buy a bag made to carry two, four or six of them.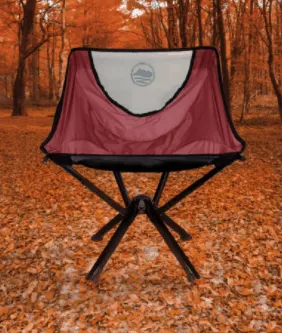 Camp Fire Packing List
Camp chairs
Fire Starting tools (lighter, matches in a Ziplock bag)
Pouch couch
Other Helpful Items & Tips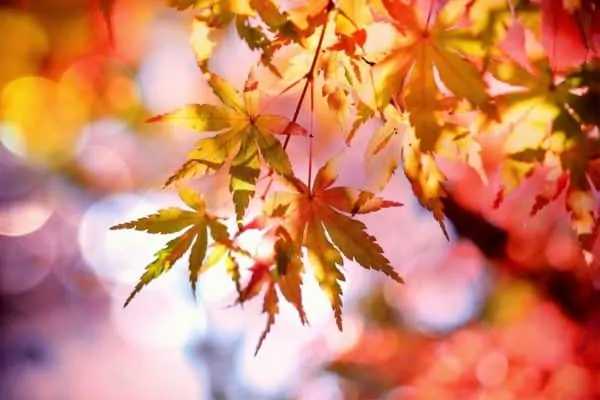 We're less conscious of staying hydrated when the weather cools off, but if you're doing a lot of activity you still have to remember to drink water.
Make sure you have access to potable water; some campgrounds might turn taps off when the weather cools down.
If you have any doubt, plan to bring plenty of water. It's smart to always have a filtering water bottle or purifying tablets as back-up.
It gets darker in the fall than in the summer so be sure to have plenty of light.
My tween and her friends like to have a small, bright headlamp instead of a flashlight. It leaves their hands free for playing games, toasting marshmallows and reading in their sleeping bags.
Table lanterns, and a small, bright lamp to hang inside the tents will also help.
If you don't pack a screened tent, Tyler Weathers of Trail Blazer Survival School says, "It doesn't hurt to pack an extra tent."
"It serves as a playroom for your kids on a rainy or cole day. And it keeps them from tracking in dirt and debris into the tent the family sleeps in," or into your trailer, he notes.
Games that can be played in a compact space are handy for things to do inside that tent. Uno, Exploding Kittens, Coup, and a deck of cards all work well.
Pack bug spray. You might think the mosquitos go away on Labor Day but they can hang around if the Autumn is warm, as can other pests.
Hand sanitizer is handy in case water has been shut off or you need to clean up while you're out exploring.
Other Helpful Items List
Water and water bottles
Water purifier
Headlamps
Tent and table lanterns
Extra Tent
Games
Bug spray
Hand sanitizer
Bonus Tip
Family campgrounds like those that operate under KOA banner can be handy for fall camping.
Some have cabins, which can be a warmer alternative to tenting when temperatures drop.
Plus, indoor rec rooms, on property hiking, and events like hay rides can add to your fall fun.
Your Printable Fall Camping Packing List
Pin it for later!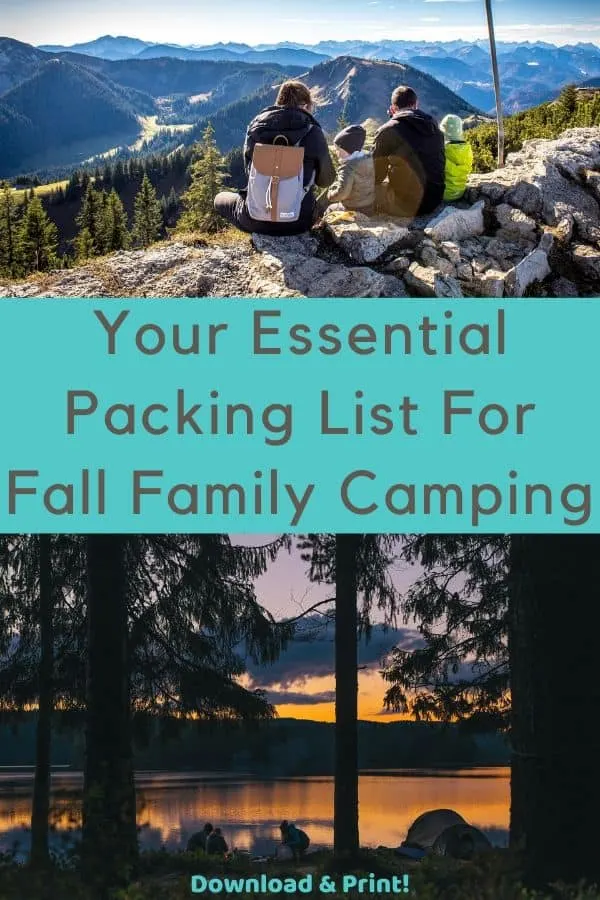 This post was brought to you by Stitchfix.