Google searches for hiking gear are 200% to 300% higher than they were last fall. It seems like families have decided that the safest way to get out of the house right now is to get outdoors.
Fall and spring are the best seasons for hiking because they're the most temperate. Popular trails and state parks are (usually) less crowded than during summer vacation.
Here are recommendations for hiking gear for men, women and kids from me and some of my fellow travel writers. These hiking shoes, clothes and jackets will keep you dry and warm as the days get cooler.
Down below I also have some tips on how to find trails near you that are ideal for an vigorous family walk or a day of hiking.
Family Fall Hiking: My Top Picks For Gear For Men, Women & Kids
Essential Hiking Clothes & Gear for Fall
Hiking Shoes for Autumn
Hiking Shoes For women
I opted for the waterproof version to keep my feet dry when we do early-morning hikes with dew or run into unexpected muddy spots on the trail. They break in quickly and last forever while staying super comfortable.
We spend lots of time chasing waterfalls and I think they grip well on wet rocks. I initially bought this pair for a Yellowstone National Park trip last summer but they've done most of their miles in the greater western North Carolina area due to covid-19. You can see some of our favorite Asheville hikes here. — Stephanie Woodson at Explore More, Clean Less
---
Hiking Shoes For men
---
It's looks like a more traditional, heavy boot, but it breaks in quickly and the combo of leather and mesh makes it light to wear on an all-day hike even while it keeps your feet well-supported and dry.
Hiking Shoes For kids
The suede and mesh upper allows sweat to escape and keeps water out. Stretch laces provide a snug fit while making them easier to get on and off. You might find your kids trekking to school as well as along trails in them.
---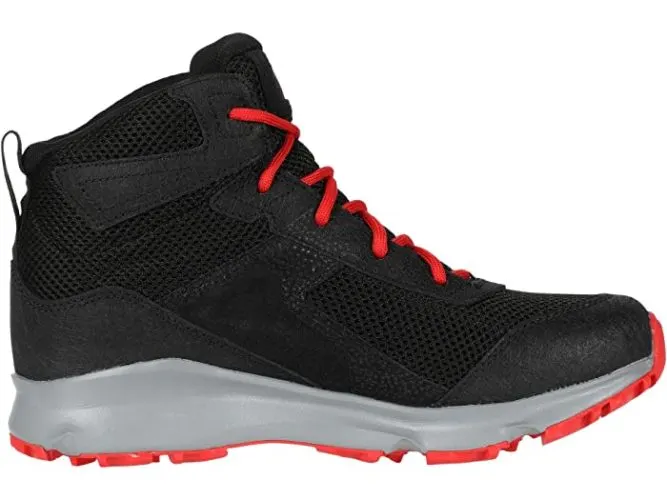 • Kids who don't want their hiking boots to look like hiking boots will like the Hedgehog Hiker II from Northface. The softer nubuck upper is waterproof, breathable and sneaker-like.
But the support and treads are all hiking boot. They come in black with either red or bright pink shoelaces. The price is right, too, for shoes your kids will outgrow in a year.
Hiking Clothes for Autumn
Hiking Clothes For women
---
---
Hiking Clothes For men
---
---
Hiking Clothes For Kids
She wears it by itself as an extra-warm t-shirt for all her fall (and early spring) camping and hiking. Three seasons of wear means great value for my money! The colors are fun and pretty co-ed.
---
---
Tip: Keep in mind co-ed clothing is usually boys sizes, which run larger than their counterpart in girls sizes.
Autumn Hiking: Jackets, Vests, Accessories
Hiking Outerwear For women
I live in my Helly Hanson vest from mid-September to almost Thanksgiving, especially for outdoor fun and for travel. I layer it over a hoodie on cool mornings that are likely to warm up. And it's slim enough layer under a heavier fleece when I'm not quite ready to commit to my winter jacket.
---
Hiking outerwear for men
---
---
Hiking Gloves & Neck Warmers for Men & Women
On a winter vacation to Montreal I bought glove liners to wear underneath my gloves. I've rarely been on winter vacations that cold since then, but I always have a set of glove liners around because they're handy when you need a pair of light fall gloves that look good and wear well.
---
At the first chill in the air I start wearing neck gaiters. They're just the right weight and keep your whole neck warm. I've even pulled one up over my nose and ears when the weather has turned colder than I expected.
I especially like them for outdoor activities because they don't have dangling ends that get in the way. And they never fall off accidentally so you can't lose them.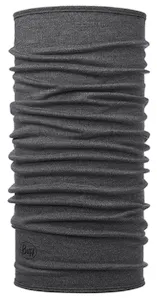 Buff has a neck warmers for men and women in countless colors and patterns and different weights. The Merino wool ones are warm and cozy well into the fall and winter without being bulky.
The lighter ones made of dryflx material are ideal for those early fall when you aren't sure whether you really need a scarf. They provide sun protection, dry quickly when they get wet and take up next to no room in a daypack, suitcase or pocket.
Hiking Outerwear For kids
---
---
While the fjord blue is decidedly gender neutral, girls who still like pink will prefer the bright geranium. Boys are more likely to go for the black one.
---
---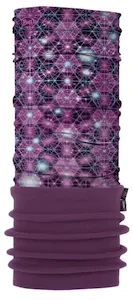 Buff makes junior neck warmers for bigger kid and teens, too in patterns that are basic, colorful or a little bit skater, to appeal to almost any kid. They're soft fleece on side and a stretch fabric on the other, and can be warm with either one outside.
Autumn Hiking Accessories
• Hiking Poles:We love mountains and every trip we do involves at least some hiking. Our hiking gear to be as compact and lightweight as possible so that it always fits in our bag. Our old hiking poles were too big to fit in our backpacks.
We have used them when hiking in the Italian Dolomites, in Austria, Switzerland and Iceland. We even bought sets for our kids to bring on a hiking trip in Norway next year. They're not cheap, but investing in quality gear always pays off when helps you stay on the trail longer and enjoy it more. —Jurga Van S at FullSuitcase.com
---
• Daypack: Every kid in my tween's scout troop has a medium-size backpack that folds up into itself. They tuck them into their larger packs to get to and from the campsite. Then pop them open to stash what they need for day hikes.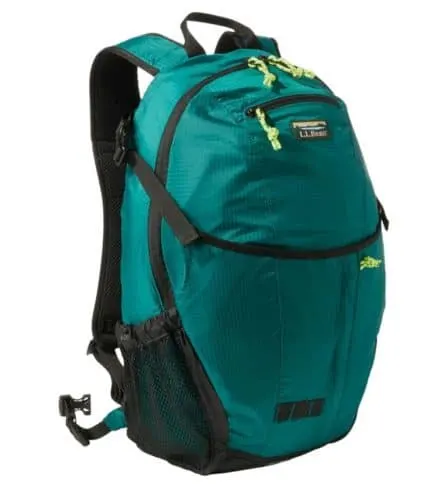 She loves the pack she found in LL Bean's outlet shop this summer; it's just the right size for hikes and also for stashing book, phone, money and keys when she heads out with friends on urban adventures.
This Stowaway daypack is similar and has all the important features: It's strong, light and has a waist belt and sternum strap to keep it stable. And it has plenty of outside pockets, including 2 small ones that zip.
• Daypack Alternative: A backpack with two shoulder straps is cumbersome when you're trying to access some snacks or water while hiking and you don't want to have to stop.
---
Tip: The Kavu Store has cool backpacks and cross-body purses for travel too. https://amzn.to/34AVcIM
---
The baby cockpit is comfortable enough for my little guy to fall asleep with my with his head resting on the cushioned chin rest. I guess he's not impressed with the amazing views from up there.
There are plenty of handy storage pockets, but what surprised me most was the depth of the pocket at the base of the carrier. It has plenty of room for our toddler essentials, and even lunch. It also packs up surprisingly small to toss in a suitcase. — James Treloar. Read his full Deuter carrier review on KatherineRosman.com
Pin it for later!