Moms need a packing list just for them. Why? If you're like me, in the week leading up to your vacation you do the laundry, pack for the kids, for the plane or car, organize all the reservations and documents and ready the house.
Somewhere amid all that, I hope to have time to throw a few things into a suitcase myself. Then I cross my fingers that I haven't forgotten anything important.
So this is what I do: I have a list always at the ready of my personal go-to travel essentials.
I asked some moms and dads who are travel bloggers about their must-pack travel items. Below is a roundup 31 items you'll be glad to add to your packing list.
Let us know what travel essentials of yours we forgot and I'll add it in.
32 Items Every Mom Should Pack For Summer Travel
Cute & Comfortable Travel Shoes
1. Versatile Flats: Moms love their ballerina flats They're compact, look cute and come in a million colors.
‪‪• Leona Bowman‪ at Wandermust Family says, "I'm all about my Butterfly Twists. They can roll up and fit into your handbag and are handy for attending functions and posher evenings." They're inexpensive, too.
• I recently discoverd Fuchsia flats, which come in colors and patterns that make them dressier than most flats and have a enough of a sole that I don't feel like I'm almost walking barefoot. They take up almost room in a suitcase —they even come with travel sacks—and I know I have something smart to put on at night that won't kill my feet.
• Kristen Bonkoski‪ of Rascals on the Road says, "I always bring a pair of Tieks ballet flats." They are a higher end shoe but also "fold up to fit in your purse, and are super comfy for walking long distances. "
.
2. Neat Walking Sandals: My ideal travel shoe can take me walking all over a city without a blister while still looking neat with a dress and not out of place in a casual-stylish restaurant.
• I have become a devoted fan of Worishofer slides and 711 sandals. The leather uppers work with shorts, pants or dresses while the cork soles are just the right height and light enough to walk around in all day.
The only minor critique I have is that if you walk all summer long as I do, the soft cork lowers will wear out in a season or two.
3. Sport sandals: I know many moms and dads who wouldn't travel without sneakers, but I find them hot in summer and not as supportive as you would expect for heavy walking.
4. Quality flip-flops: Flip-flops are so essential for travel they're on my packing list at any time of year.
I wear them to and from the hotel pool, wandering the decks of a cruise ship and padding around a vacation home. They're also handy for popping down to the hotel lobby or breakfast room.
I love flip-flops from Chaco, Crocs, FitFlop and Vionic because they come in a fun summer colors and they're molded soles have some arch support so you're feet won't easily get tired if you walk quite a bit in them.
They cost more than bargain-store flip-flops, but are likely to last through many more more vacations than that $5 pair.
See more Summer Sandals you have to have.
Clever Travel Clothes
‪5. A compact rain jacket: Nadine Maffre‪ of Le Long Weekend always packs a *lightweight travel rain jacket. "It sounds silly for summer, but it can come in really handy!"
I have one that packs up so compactly in a drawstring pouch, I don't mind always popping it in my suitcase, just in case.
6. A do-it-all shawl: A wrap or large scarf is handy for wrapping up in chilly air conditioning, covering up from the sun at the beach, and throwing over a sleeveless shirt when sightseeing calls for modesty, say in a church or temple.
• Ralph Lauren has a cozy cashmere travel wrap in navy blue. Echo New York makes a cashmere blend wrap in black or silver that's a perfect summer weight.
• Several moms said they pack a light *Pashmina-style scarf, even in summer.
7. A Sarong Alex Muir of My Lifelong Holiday and Corinne McDermott of Have Baby Will Travel both carry sarongs for their versatility.
A sarong can be a beach blanket, evening wrap and kids blanket, Muir says. McDermott adds, "I've used mine as a baby sling, a swimsuit cover-up and in a pinch, a superhero cape."
9. That just-right dress: Marta Correale at Learning Escapes brings "a dress in neutral color that I can dress up or down with necklaces, etc."
I also try to bring a dress that can go from day to night with a change of shoes. This is the one item where I don't worry about the color or pattern since it doesn't have to coordinate with other clothes.
10. Extra swimsuit: ‪Micki Kosman‪ of Barefoot Nomads always packs two swimsuits (so do I!). "They don't take up much space, and it's wonderful to have a dry swimsuit ready when the first is still wet from the day before."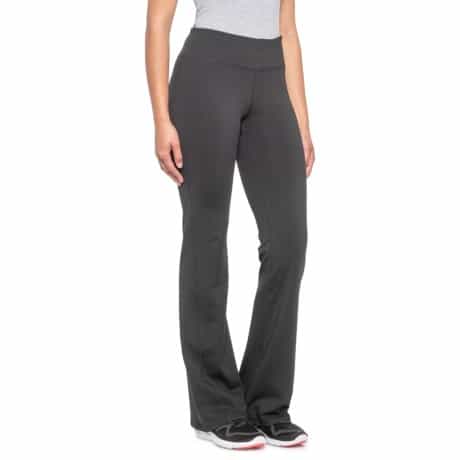 11. Comfy Pants: Your style might be athleisure yoga pants, palazzo pants or beach pants.
They are those pants that are loose and comfortable but still neat. Wear 'em on the plane, to the pool, to the beach, to run a quick errand and even an al frescho lunch without missing a beat.
12. Perfomance underwear: High-tech underwear was new to me until recently, but now that I've tried it I don't know how I lived without it. The fabric breathes, wicks sweat, resists odors and dries quickly after you wash it; perfect for travel.
• Several travel writers I know (myself included) are big fans of ExOfficio which makes a full line of travel clothes including boxer briefs for men and bikini briefs for women in 19 colors.
You might also like My Beach House Vacation Packing List
Essential Travel Accessories
‪13. A Packable Hat: Like me, ‪Ariana Svenson‪ at A World of Travel with Kids never goes, "without a hat that can be rolled up and pulled out at any time."
I was excited to find Wallaroo Hats for girls and women. The price is right, the colors are fun and the brim offers real shade without being unweilduy.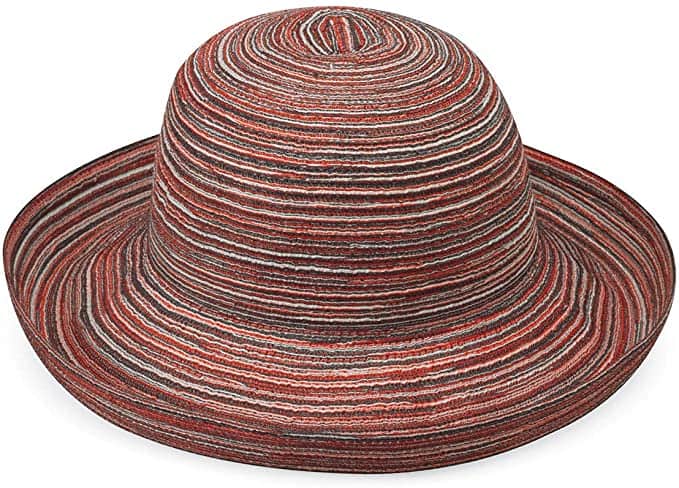 The Sydney, Scrunchie and Breton hats and they are ideal for the beach but I don't mind wearing them on a city street. Tween Traveler kept taking mine, so last summer I bought one for her, too.
14. Hair Things: Every mom has that thing she carries for when her hair just starts to annoy her; it's one of the easiest things to leave off your packing list only to regret it later.
• I like jaw clips. I use them to pin up my hair in the pool or to pull it back when it's just bothering me. I clip one onto my bag strap so I always have one handy.
‪• Keri Hedrick‪ at Our Globetrotters packs "An abundant supply of small hair ties! They get long hair off your neck and come in handy for all sorts of little jobs." ‪
Essential Beauty Items
‪19. Sun Protection for your face: A tinted moisturizer with sunscreen combines three steps into one, which means fewer tubes to pack and a quicker morning routine.
• For everyday face protection Elle magazine likes M.A.C's Lightful C Tinted Cream SPF 30, which has more sun protection than make-up often carries.
• If you're looking for something you can pick up anywhere, Neutrogena has a daily moisturizer with antioxidants, vitamins C and E and spf 50. It's rare to find moisturizer with spf this strong.
• For those days when you need more sun protection, Cotz, founded by a plastic surgeon, sells a water-resistant SPF 40 tinted sunscreen. I've been using it for a couple of summers. While it's heavier than a moisturizer would be it's definitely less pasty and easier to put on than some mineral sunscreens.
• Babo Organics has a lighter SPF 30 sunscreen that gives faces a sheer outdoorsy glow that I really like for days when I only need a little light sun protection.
Travel Extras You Can't Forget
23. A Compact Water Bottle: Water is surprisingly heavy. So I want the bottle I carry around all day to be as light as possible.
• I love collapsible water bottles from Vapure. They're super light and just the right size for day outings and fold up very compactly when they're empty.
24. Pocket Tools: ‪Jurga Van Steenbergen‪ at Full Suitcase always travels with a pocket knife. "It has served many more purposes than I ever thought possible."
Tip: Remember, if you are flying to pack anything with even a small knife in your checked bag, not your carry on.
25. Items To Keep Hands Clean: Clean germ-free hands are more important than ever these days. And when we travel there's often no sink nearby when we need one. So a pocket sanitizer is handy.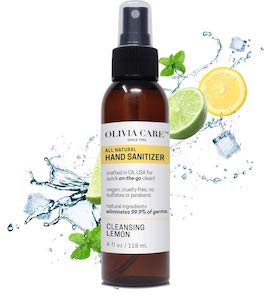 • I like alcohol-based natural hand-sanitizer sprays like Olivia Care or Dr. Bronner's. They don't leave sticky residue and their scents, like lemon, peppermint or lavender are natural and less overwhelming most gels. In a pinch you can use them to clearn minor cuts and scrapes, too.
• I recently discovered soap sheets, which seem ideal for travel, especially if you're changing diapers or out in the wilderness doing something messy and need more than sanitizer.
Fomin antibacterial soap paper comes in a set of three packs of 100 in tea tree oil, lavender and sweet orange scents. The compact packaging is biodegradable and the soap is plant-based.
The packs are compact enough to pop into a backpack, purse, diaperbag or glove compartment.
26. First Aid Help: I have comprehensive first-aid kit that I pack for outdoor vacations or trips to less developed places.
• But even for a city or resort getaway I keep a small first-aid kit in my purse with different band-aids, mole skin for blisters, anti-itch cream and bacitracin.
28. Laundry shortcuts: There's almost nothing I hate worse on vacation than having to do laundry. So I love products that help me to put it off as long as possible (ideally until we're back home).
• Some of my favorite cheats include sprays that remove mild odors from clothes. FREY NOMAD has sandalwood and cedar sprays. The Laundress makes one in baby blossom and a separate spray for lingerie and other delicates.
• Downy Wrinkle Releaser refreshes clothes that are clean but rumpled. I carry a Tide Stain Remover Pen to remove food stains from clothes . And
Read more:
• Travel Laundry Tips for moms who hate doing laundry.
29. Organizing help:
• Several moms advocate for packing cubes or sacks to keep them organized.
They use them to separate each person's belongings in a family suitcase and to make small items easy to find. For road trips, some parents organize the cubes by day. When they stop at a hotel for a one-night stay they can bring a cube for each person, plus toiletries, instead of entire suitcases.
Readers like the packing cub systems from Travelwise, which are durable, lightweight and less expensive than other brands.
• The shoe rack keeps shoes off the floor and is also place to tuck toiletries and small toys and electronics.
A Smartly Designed Travel Bag To Pack It All In
30. Leather Neo sent me this Vintage Waxed Canvas and Leather weekend bag so that I could review it. When it arrived my husband and I tussled over who would claim it. It's weathered vintage look makes you imagine yourself catching a late-night steamer to Hong Kong or hopping on a train in foggy London rail road station. Phileas Fogg would use this bag.
But it's also practical. The waxed canvas is water and stain resistant. The clip-on strap lets you wear it cross-body. It's deep enough to fit quite a bit but not so big that things get lost. It's ideal for those times when you want more than a carry-on but not a full-size suitcase. The sidestraps can hold an umbrella and the outside zipper pocket keeps keys and other small essentials handy. It has several small pockets inside but I wish it had a larger one inside or out to keep shoes apart from clothes. Aside from that it's a decidedly grown-up bag, which we all need from time to time, and I enjoy using it.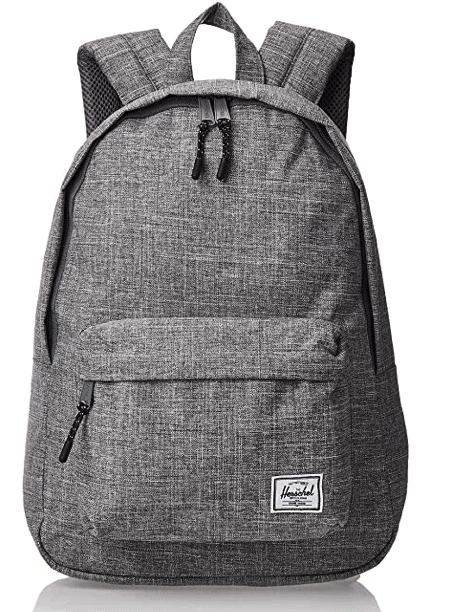 31. A grown-up backpack: ‪Nancy Roberts at‪ Map and Family has a few different small backpacks for different types of trips. They are all just big enough to hold "A camera, guidebook and sunscreen.
"I make sure it's smart if we're going to a city and made of light fabric if it's a hot weather trip."
Print The List!
Download this printable summer essentials packing list
Pin it for later!