You are probably looking forward to a family vacaton this summer. Getting out of the house, having a change of scenery, enjoying quality time with your family rather than just required togetherness. You're not alone. But with covid barely inthe rearview and monkey pox on the horizon traveling families are paying more attention than ever to health and safety.
Most parents are looking for a a vacation that will be fun, relaxing and affordable plus will let you feel comfortable about health and safety.
As you plan your post-pandemic vacation, check out the following ideas and tips for a safe family vacation.
Plan A Safe & Healthy Summer Vacation With Kids
Plan a Staycation
If you want a real vacation but aren't sure you want to fly yet, or drive very far, why not plan the ultimate staycation? With restaurants, museums, theme and water parks and beaches more fully open this summer, you can have a great time exploring your region on day trips or wasy one-two-night stays nearby.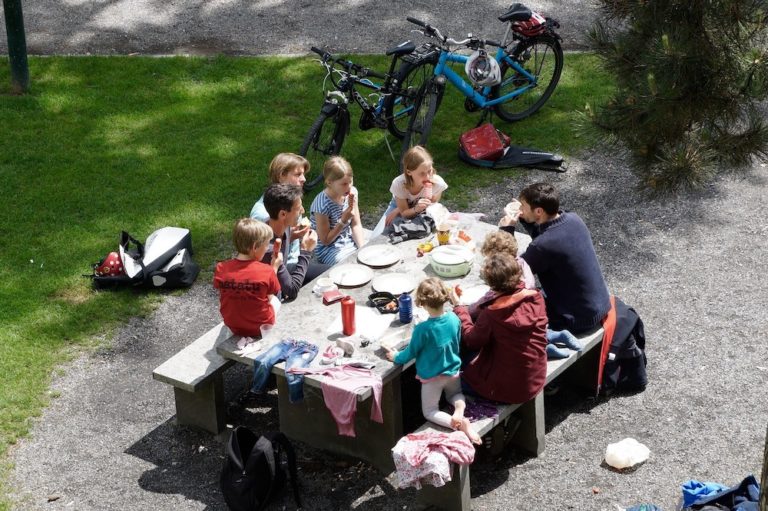 A staycation may sound umderwhelming compared to traveling to new destinations this summer. But worrying isn't relaxing. This is a great way to enjoy some fun and relaxation with your kids while not having to step out of your covid comfort zone. Plus a staycation is easy on your budget. It can help you save for your ultimate vacation next summer.
With a little research and some planning, it's easy to put together a staycation to suit your family's interests and budget. Depending on the ages of your kids and your interests you could spend a week exploring new parks and hiking trails in your area, visit a nearby amusement park, aquarium, zoo or museum, or spending a night in a nearby city you haven't visited in a while.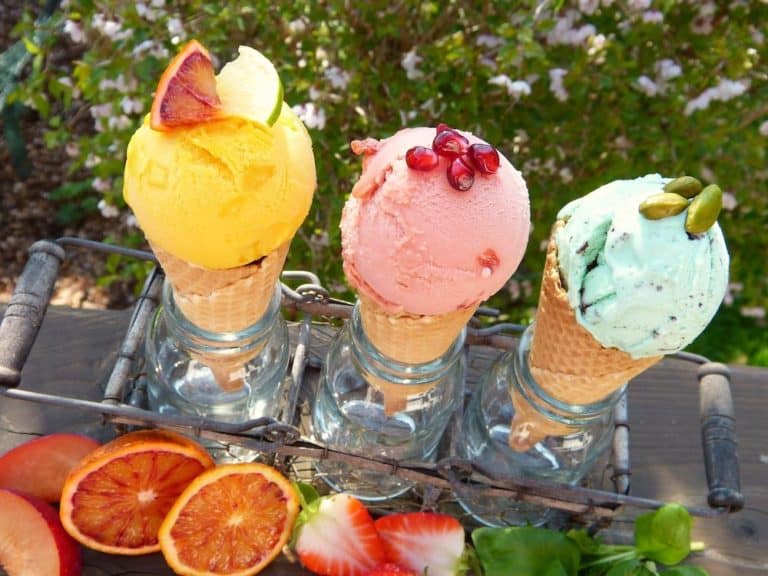 Other staycation ideas include campingn nearby state or cunty parl or plning at-home activities like backyard camping, movie nights under the stars or board game afternoons. Don't forget to eat ice cream everyday, order take-out and make frozen margaritas (nothing says vacation like ice cream and frozen cocktails).
Find More Fun Staycation Ideas and Get Help With Planning Your Week
Consider the Outdoors For Easy Social Distance
Another great way to feel safe this summer is by planning a vacation where social distancing is easy.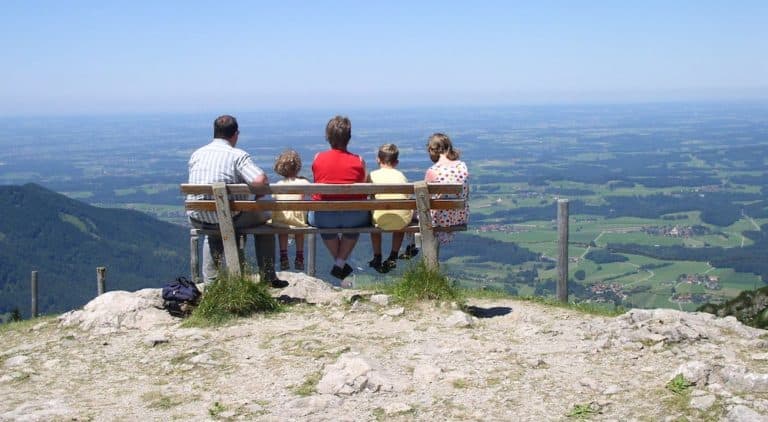 If your family loves nature and relaxation, book a week at a mountain cabin, farm or beach house. Opt for a place with a kitchen and ample space for relaxing without being on top of each other. These types of vacations have built-in activities. You can cook, order take-out or eat out to the extent you want to.
Explore all of my U.S. Outdoor Travel Ideas
• Print my Beach House Planning & Packing List
Cruise to New Destinations
Cruise vacations have long been popular with families because they are easy to budget and plan for, and they are an easy way to please every age traveler in your family.
Cruise lines are pulling out all stops to help employees and travelers stay safe feel safe onboard their sips. So cruising once again offers a safe and easy way to get away and explore new destinations. Enhanced safety measures inlude extra cleaning, social-distancing rules, mask, testing and vaccine requirements.
Unlike road trips that will have you stopping at new hotels, rest stops and gas stations every night, cruises offer a single place to stay while you explore several destinations. You can limit your contact with other travelers while relaxing in a clean and sanitized environment for your trip. For example, if you opt for an Alaska cruise you can enjoy exciting activities, interesting towns and beautiful outdoor scenery, on your own or via the ship's well-vetted shore excursions.
Read more:
• 12 Questions to Ask Before Booking Your First Cruise
• Your Printable Cruise Packing List
Resources for Safe & Healthy Travel
There are plenty of resoures out there to help you keep your family safe and healthy this summer. The CDC has guideliness for travel in the U.S. and internationally. The CDC also rates countries for covid risk, taking into consideration infection and vaccination rates, as well as health care infrastructure.
This summer might be the first time in more than a year that you've indulged in a vacation with family and friends. Let these ideas inspire you to plan your own safe, healthy family vacation. And send us your questions about family travel now.
Check Out These 25 Tips for Safe & Healthy Family Travel
Pin it for later!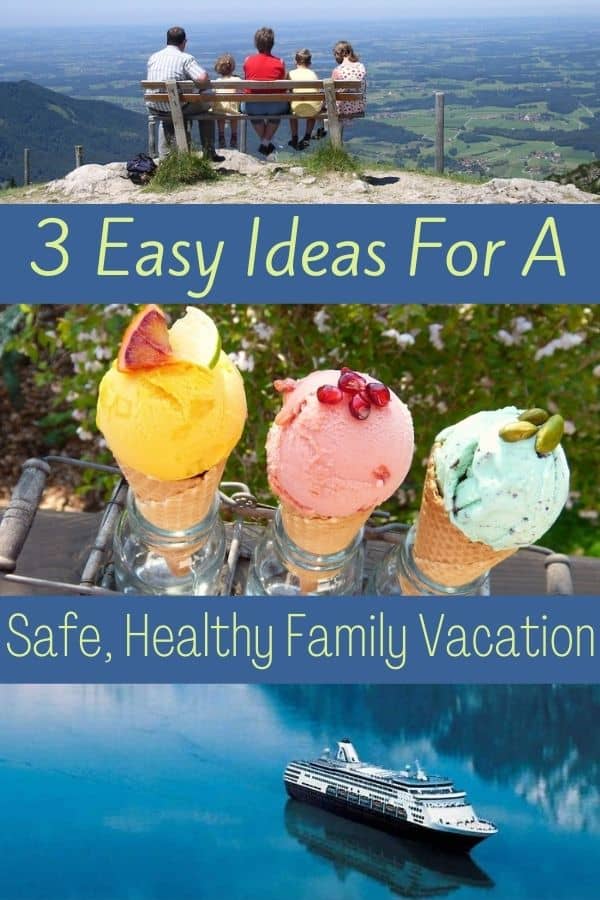 This post was brought to you by Holland America
Photos via Pixabay.