Who wants to go to Italy? The better question might be, who doesn't want to go to Italy?
But Covid-19 is still making a visit to Europe complicated and not easy. Until we can jet across the Atlantic again, indulge in a staycation International Night. Destination: Italia!
Sure, I can't put you in a gondola in the canals of Venice or at a sidewalk café in Romee, but your family can conjure up the flavors, sounds and even sights of Italy with the right music, food, drinks and movies.
Here are all the things you need for an amazing, easy and fun staycation Italian Night with your kids. With a few tweaks this international night theme party could provide a fun girls' night in or even a low-key staycation date night.
Check back for more staycation theme nights in the future (email me if you have a request!)
Get Additional Inspiration:
20 Fun Staycation Ideas
Staycation Inspiration: 8 Tips for Planning an Awesome Italian Night with Your Kids
Italian Night Food Ideas
For an Italian night feast that's fun and a little different, I have one word for you: Cicchetti, which are Venetian tapas.
Soon after we were married, Rich and had an amazing night in Venice, wandering from one tiny wine bar to another, having a small glass of something and ordering small plates of perfectly fried calamari or zucchini blossoms, grilled chicken livers, chunks of sausage or shrimps, and dips made with salt cod dip and other sharp, savory flavors. Several items were displayed and served on wooden skewers, turning almost everything we ate into casual finger food.
It's so easy and really fun to create cicchetti-inspired small plates at home. You get to try a variety of new flavors and and it's almost all finger food. And with so many different dishes everyone in your grofamily p should like at least one—no matter how picky they are.
Here's how to get started:
Your Key Items & Ingredients:
Very good, fruity Extra Virgin olive oil to cook with and drizzle over things
Fruit infused olive oil for finishing
Real Balsamic vinegar
An Italy-inspired spice mix
Dips and spreads: They make it easy to inject lots of great flavors without a lot of ingredients or prep.
A good grating cheese like parmesan or asiago
Salt and pepper.
Good Italian bread like a long semolina loaf or a ciabbata.
A few basil leaves
Wooden skewers soaked in water for an hour or two
A variety of fun platters and plates for serving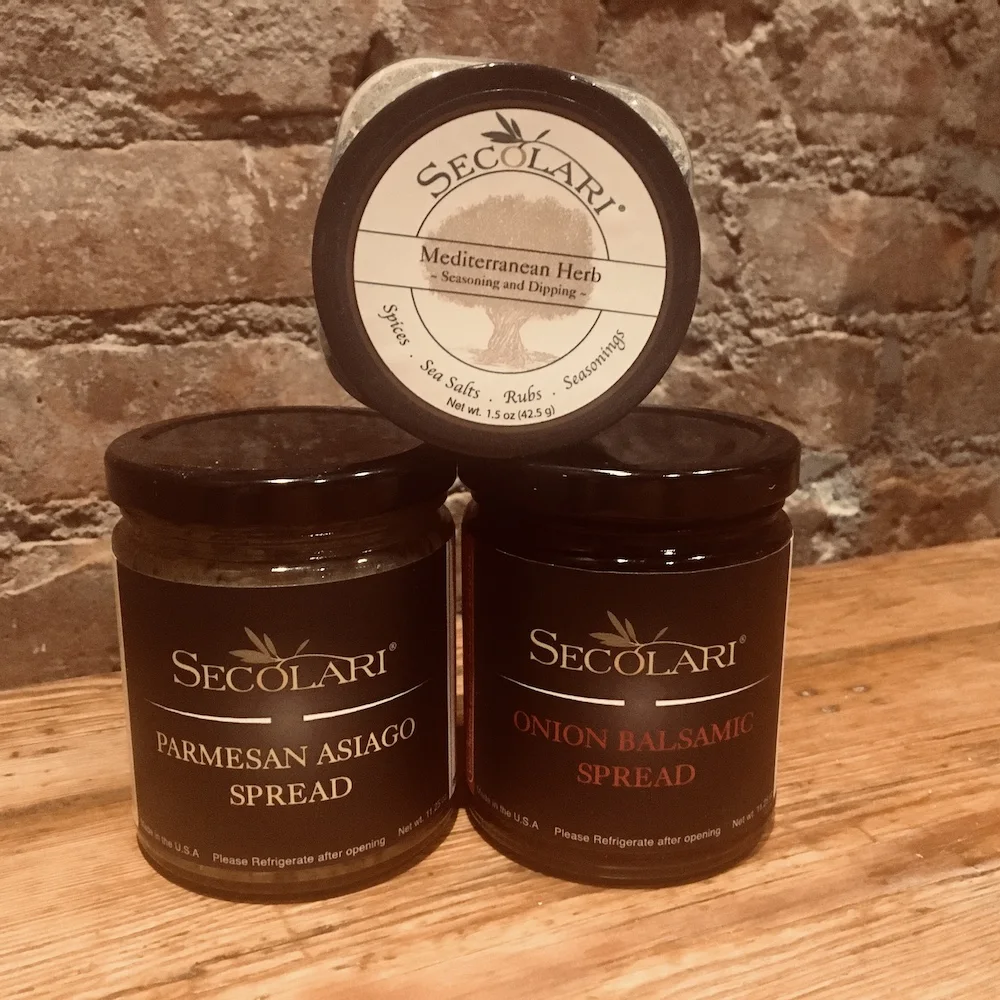 A word about real Balsamic Vinegar
Real Balsamic vinegar is far more interesting than your standard red wine or cider vinegars. It's tangy but has sweet notes and has complexity from being aged in barrels like wine.
Infusing it the fruit like figs, plums or blackberries can enhance the sweet/tangy balance and makes it more versatile. It's a bit syrupy, too, which makes it ideal to drizzle over food or offer as a dip for cheeses, meats and veggies.
Authentic Balsamic almost always comes from Italy, often from Moderna. It's made from Italian wine grapes and is aged for at least 12 a few years. California is starting to produce some younger but still respectable Balsamic vinegar from its own regional grapes.)
Supermarkets increasingly have decent balsamics, but read the labels carefully to make sure you aren't getting regular vinegar that's been doctored with colors and flavors. If it's really priced similarly to regular vinegars, it's probably fake. One way to be sure you're getting the good stuff is to order it from a specialty food purveyor that will carry good Italian or California olive oil and balsamics, maybe even some infused with fruit or herbs.
No-Fuss Starters: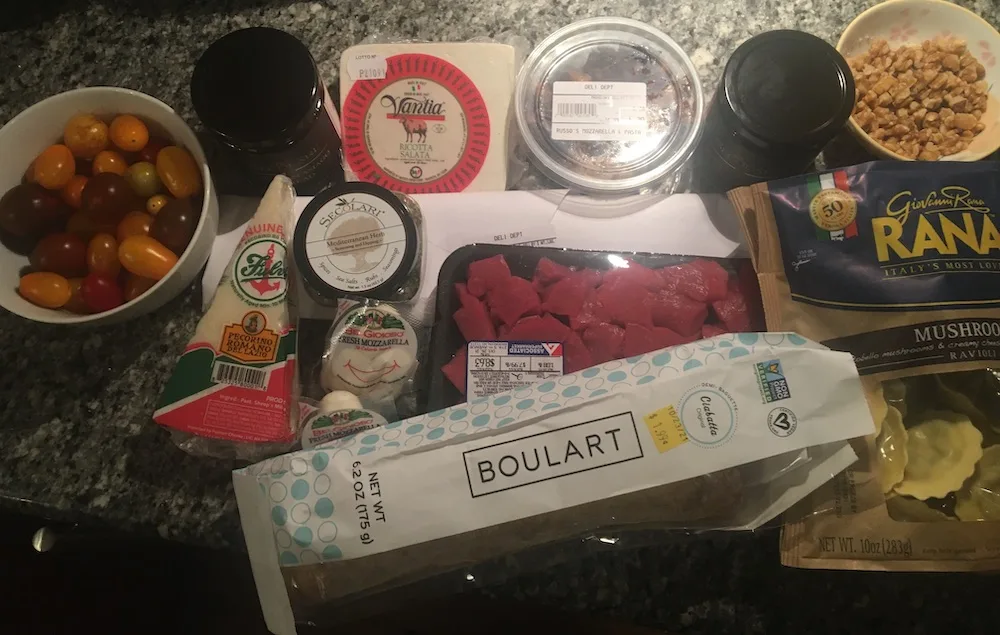 • Easy Finger Foods: With finger foods that you can buy or prepare ahead like mixed olives, Marconi almonds, or a jar of giardiniera (Italian pickled vegetables like cauliflower, peppers and carrots).
• Veggie Platter: If you have grill, then early in the day you can cut long slices of bell peppers, zucchini and eggplant, carrots and fennel, if you have any. Toss them in a nice fruity olive oil—one infused with garlic or rosemary will add an extra zing—salt and pepper aand finely chopped garlic. Then grill them until they're bit charred and caramelized. Keep them at room temperature and drizzle them in really good balsamic vinegar before you serve them.
• Antipasto: For my Italian night I decided to put together a small antipasti platter. For just my family I took a trip to our Italian specialty store and bought some good Ricotta Salata, which has a texture like feta but is much milder and perfect for snacking, imported Parmesan Reggiano, real Italian prosciutto and roasted artichokes (I love artichokes but prefer someone else do the time-consuming trimming and cooking).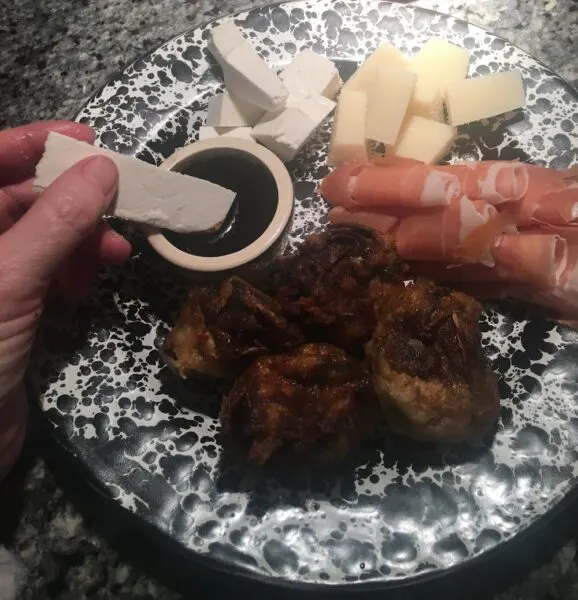 I cubed the cheese, rolled the prosciutto up to be finger food arranged them on a plate with a small espresso cup full of balsamic for people to dip into or drizzle on their meat and cheese and artichokes. The fruit-infused balsamics, especially the fig or plum, are perfect here. They have extra nuance and are mellow enough to use without olive oil mixed in.
If I was cooking for more people I might have added slices of good Italian bread, slices of mortadella, cubes or good hard salami, maybe another cheese or roasted cauliflower if my grocery store had some in the prepared foods section.
Bigger Cicchetti:
Secolari sent me a jar of its Mediterranean seasoning, its onion jam and its Parmesan-asiago and onion-Balsamic spreads. They all looked and smelled delicious, so this was my opportunity to try them all out.
• Grilled Meat on skewers: I had to have something cooked and served on skewers to conjure up our Venice evening.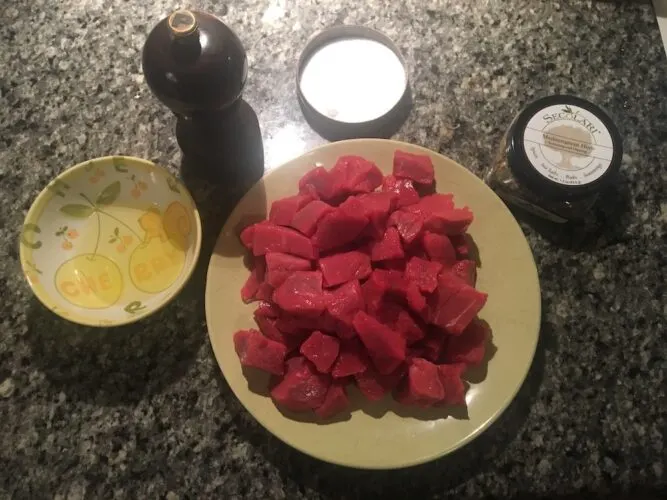 I bought cubes of beef, tossed them in good olive oil, salt, pepper and a couple of teaspoons Italian seasoning mixed with maybe a half-teaspoon of red pepper flakes. Then put the meat on the wooden skewers. Soak then in water for an hour or two before you use them so they don't burn, especially if you're cooking on a grill.
Then I cooked them in a very, very hot grill pan (a grill is even better) so they would char a bit on the outside while staying pink in the middle; I did them in batches and each took only a few minutes. I drizzled them with some extra olive oil before serving to the oil's fruitiness would really come through. If you have lemon or orange infused olive oil, this would be the perfect time to use them (Secolari carries these, too, by the way!).
This was tween traveler's favorite dish of the night. The seasoning blend was a perfect accent to the grilled beef.
Tip: If you're cooking for guests you can splurge on a good cut of steak for this. The seasoning mix and olive oil will also work equally well on chunks of chicken, medium-size shrimp or meaty fish like sword or tuna fish. Try calamari if your family is really adventurous. Since Venice is on the water, seafood is very much on-theme.
• Bruschetta: I love bruschetta because it's easy to make, you can do so many things with it and guests are always happy to see it. This time around I made one with balsamic onion jam and mozzarella cheese.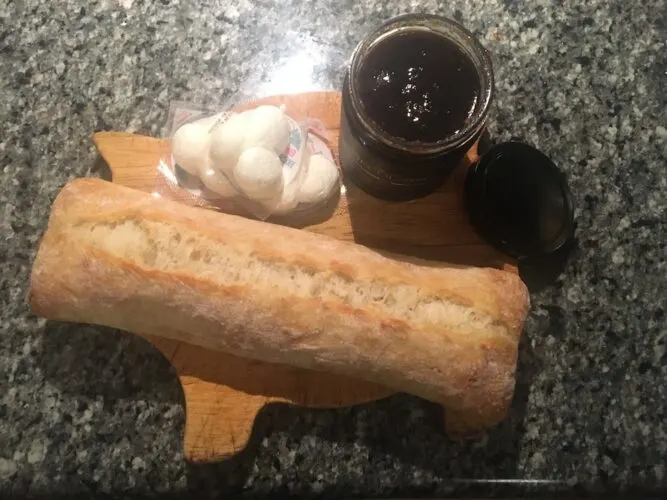 My supermarket actually sells fresh ciabatta bread so I bought that, split it in half the long way, lightly toasted it and brushed it with good EVOO. Next, I generously spread it with the onion jam and topped it with small chunks of cheese. Then I popped it in toaster oven to warm the jam and get the onions all melty and sliced it to serve. This was tasty and the onion jam is a quick, easy way to add deep flavor to a simple dish.
You can of course do this under your oven broiler if you don't have a toaster over. Just keep a very close eye on it; the cheese melts in a few minutes.
Tip: Despite its shot of balsamic vinegar the onion jam was sweeter than I expected. A sharper or saltier cheese like a gorgonzola would have worked even better than the mozzarella and this is what I'll use next time. Also, a garnish with some basil or chopped black olives would have been lovely, too.
You can also top crusty Italiam break with prosciutto or other Italian meat and the onion jam for an addictive sweet-salty combination.
If you like making your own dough, these ingredients would work equally well on mini pizzas.
• Pasta: You can't have Italian night without pasta, right? And I was really excited to try Secolari's Parmesan-asiago spread, which tastes like a really robust, rustic pesto, minus the basil and garlic.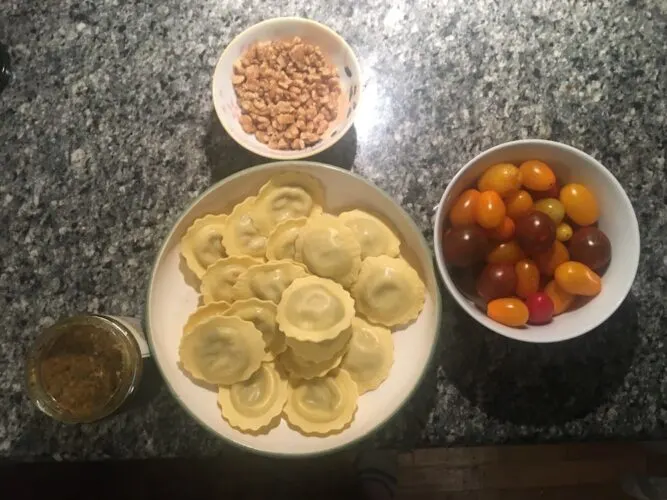 I bought fresh mushroom ravioli from my Italian food store because that added yet another flavor to my cicchetti spread. I cooked the pasta and tossed with the cheese spread, some additional olive oil and cherry tomatoes sliced in half. Easy, cheesy, nutty and absolutely my favorite dish of the night.
For a crowd I would use tortellini instead of ravioli. They're smaller, they look nicer and when you're tasting a lot of dishes it's easier to serve yourself just a few. Had it been summer, I would have sliced some fresh basil leaves and tossed them on for garnish.
The asiago spread is also handy to add to oil-based salad dressings to make them creamier with a salty, cheesy accent; it's a cheat Caesar salad dressing.
• Travel the world with these bread and barbecue recipes
• Plan more International Nights with these cookbooks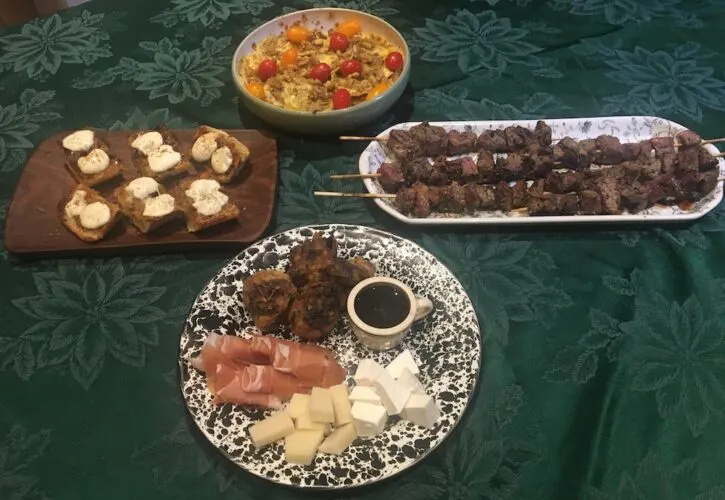 Drinks for Your Italian Theme Night
Cicchetti are made to accompany drinks. So here are some thematic suggestions for you evening.
For the kids: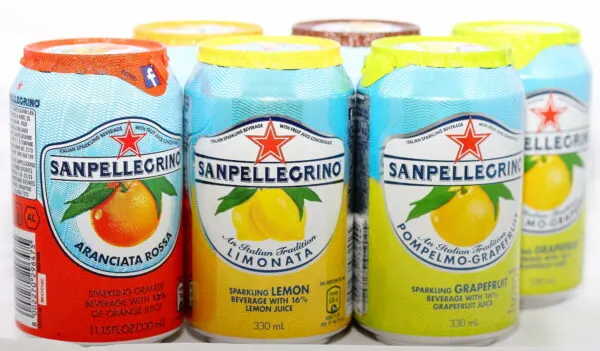 Teen Traveler loves San Pellegrino Italian sodas, especially the orange and blood orange flavors and pomegranate flavors. The prickly pear sounds good but is really sweet.
If you have adults who don't drink alcohol, this brand's tart lemon soda is very refreshing. And the Chinotto is like an alcohol-free citrusy Italian aperitif. It can be hard to find in stores but you can order it online.
Wine:
I've rarely met an Italian wines I didn't like. The whites are crisp, citrusy and flinty. The reds are round and fruit-forward and rarely too tannic.
If you are going with red and have an ample budget for your Italian night, seek out Amarone, which are generally very smooth, round and delicious. When those aren't in my budget I'll go for a Barbera, a less expensive Nebbiolo or a Nero d'Avola. San Gioveses are reliable, too, and very easy to find.
If you're feeling celebratory pop open a bottle of prosecco, sparkling Italian wine that's usually really yummy and inexpensive. Lambrusco is a sparkling red wine that is usually served chilled. They are often very sweet, but if you find a dry one they are fun and often a good pick when you aren't sure whether to go red or white.
Cocktails: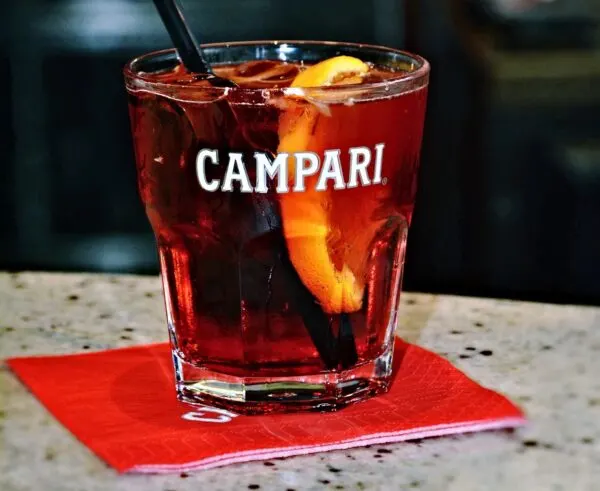 Nothing says "vacation" like cocktails made with the local booze. So for your staycation International night consider cocktails featuring prosecco, bitters like Aperol or Campari, Amaros like Averna, Cinzano Italian vermouth or sunny limoncello.
For a before-dinner drink try mixing peach nectar with prosecco for a refreshing and very Venetian bellini. Mix prosecco with Limoncello or Aperol for summery spritzes at any time of year.
For an Italian twist on a classic cocktail try a sweet-and-tangy Limoncello martini. If you prefer something not sweet and more serious, shake up the very classic ruby red negroni
Italian Desserts For Your International Night Celebration
For me the best Italian desserts are intensely flavored real gelato and crunchy sweet cannoli, both of which are best made by someone who know what they're doing. In Brooklyn I don't have to look far for amazing, filled-when-you-order-them cannoli.
But if you want to make something special to round out your staycation Italian night, consider some easy to make authentic desserts.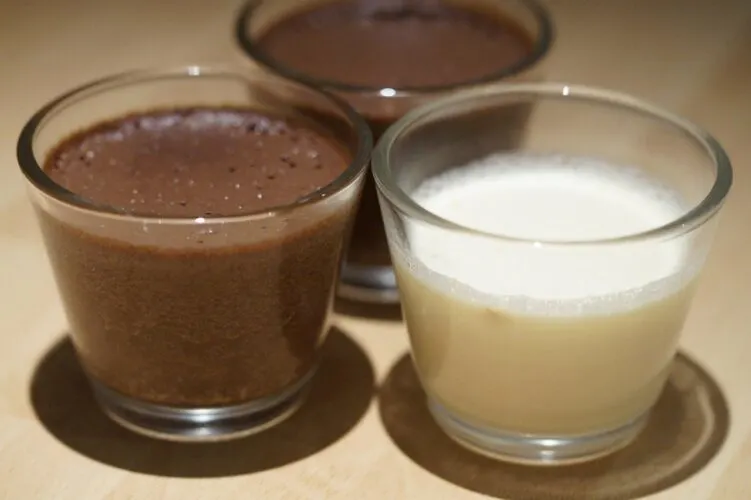 • Panna cotta is a velvety Italian custard thickened with a bit of gelatin, which makes it much more fail-safe than other custards and mousses. Try the classic vanilla panna cotta or kick things up a notch with a rich, elegant chocolate panna cotta.
• Torta di melé is a moist and pretty apple cake made by every Italian's nonna. Make it in one bowl, in about 15 minutes, a day ahead.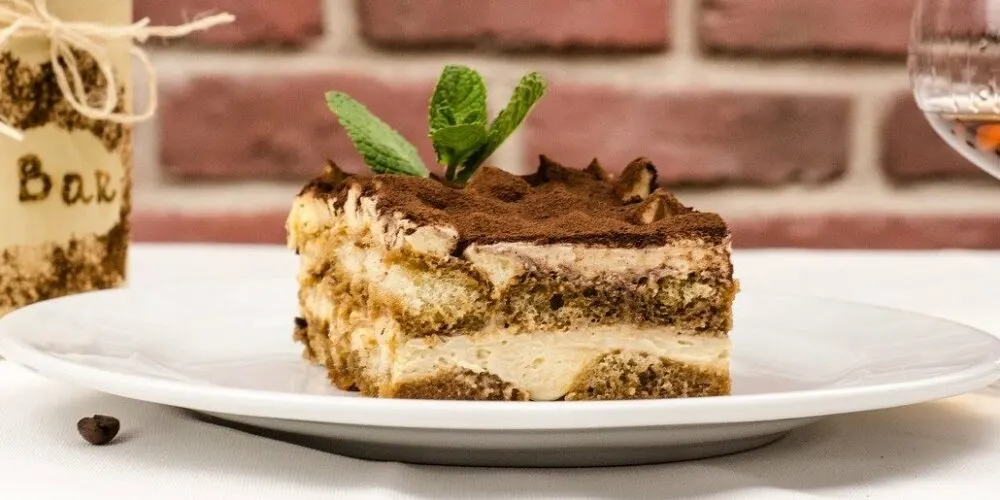 • Tiramisu layers espresso-soaked lady fingers and sweetened mascarpone with cocoa dusted on top. It's heavenly. The first time I ordered one to share with my daughter she downed the whole thing before I'd even picked up my fork.
It's a no-bake dessert that's easier to make than you might think. This authentic tiramisu recipe is alcohol-free, but mixing some Sambuca, Amaretto or Frangelico into the espresso would be perfectly okay.
Movies For A Staycation Visit To Italy
The movie you pick to transport you to some picturesque region of Italy really depends on who you're having your staycation International night with.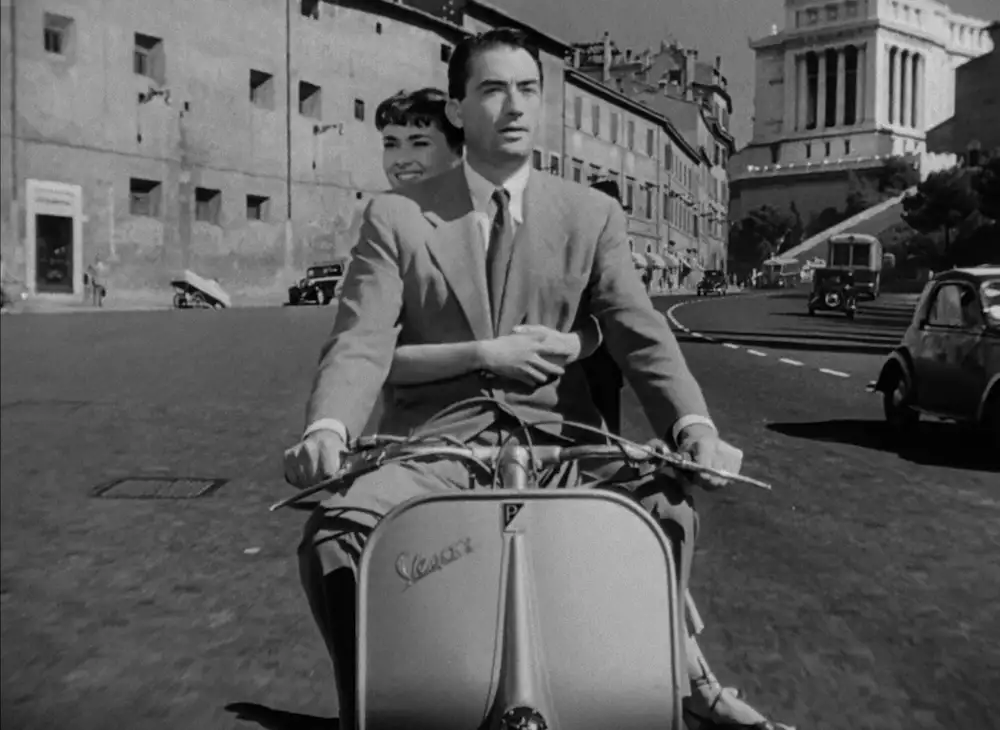 For me, the classic escape-to-Italy flick is Roman Holiday, which has Audrey Hepburn, Gregoy Peck, Rome's scenic streetscapes and a handy Vespa. It's a good pick with tweens and teens. This age group might also like Kenneth Brannagh's Much Ado About Nothing, in which beautiful people frolic around a Tuscan villa in flowing white clothes that highlight their perfect tans.
Il Postino is worth watching as much for its setting in a coastal Italian village as for its low-key and charming story. It's probably best with older teens who can appreciate the slower pace of European "cinema." Or saved it for a date night.
If it's an all-girls night, go with Under the Tuscan Sun, which features the ideal Italian farm house and town, a mild romance, a ride on a Vespa and the inevitable celebration feast on am idyllic hillside.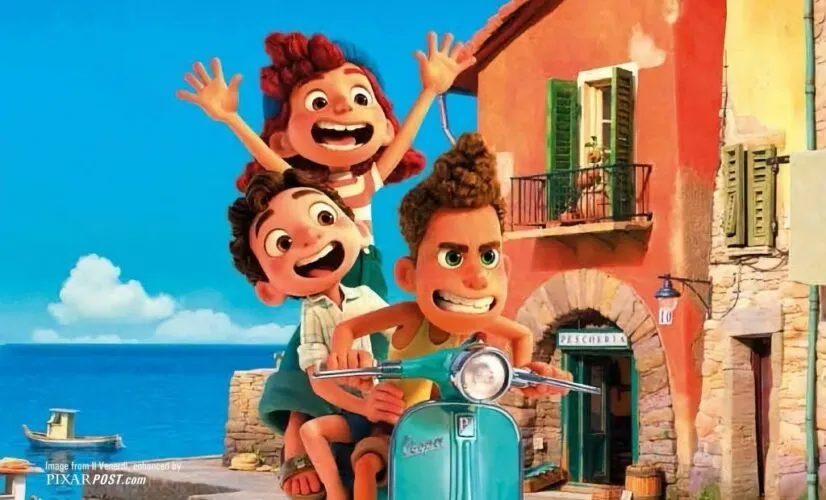 If you are exploring Italy with the under-12 set, try Lucca. Yes, it's a Disney cartoon about sea monsters. But it's Italian village looks and feel right. And it also features a Vespa.
For your next theme night, try these movies and TV shows
A Sountrack for Your Italian Night Party
The right music will put you in the right mood while you're cooking and enjoying your drinks and cicchetti.

If you don't watch Il Postino, download the soundtrack. The playful concertina-centered music will transport you to somewhere on the Adriatic coast in few notes. If you prefer to be transported to a sophisticated Italian city, download The Three Tenors' Millennium Collection, which is a bit lighter than some of their other collaborations.
Mix Louis Prima ("Buona Sera" and "Angelina") and Dean Martin ("That's Amore," "Volare," "Mambo Italiano," "arrivederci Roma" and "Cha Cha Cha D'Amour") to conjure an Italy that probably never existed…but is still worth a visit.
Cin Cin and buon appetito. Have a benissimo staycation "in" Italy tonight!
Pin it for later!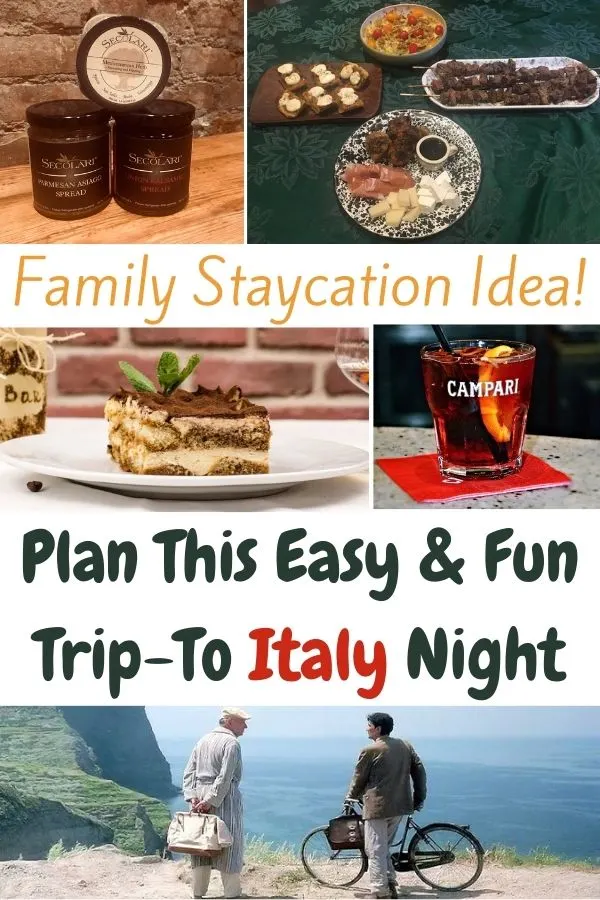 This post was brought to you by Secolari: Taste the Difference.