A family cruise might be the ideal option for your next vacation with your kids. Not so sure?
Well, do you want to gather an extended family with a variety of age groups and interests? Do you want to explore the Mediterranean, stopping to see ancient sites? Maybe you've always wanted to have outdoor adventures in Alaska. Or to learn to surf in Hawaii. Or go snorkeling in the clear blue Caribbean. And maybe you'd love smiling attentive service, endless great food and easy entertainment options along the way. Maybe an all-inclusive package makes budgeting for your next vacation much easier.
If you're nodding "YES!" to any or all of these, then start shopping for a cruise.
Here are five reasons a cruise is often the easy-to-plan, budget-friendly, make-everyone-happy family vacation. And why it's an especially good option right now.
5 Reasons A Cruise Might Be The Right Vacation For Your Family in 2023
1. You can travel outside the U.S. without getting on a plane
Some 35% of travelers just surveyed by CruiseCritic.com say they look for drive-to ports to avoid the hassle of flying. So it's good to know that there are two dozen cruise ports to choose from in the United States—everywhere from Galveston, TX to Boston; San Diego to Seattle.
If you can reach a coast by car there is probably a port you can easily drive to, to hop on a ship that will visit Canada, Mexico, Caribbean islands or Central American destinations.
2. They have extra Covid-19 caution
There latest good news for travelers is that the CDC has removed COVID-19 warnings for cruise ships.
The cruise industry, for its part, has developed a multi-layer approach to health and safety including proof of a negative COVID-19 test prior to boarding most ships. They also have a program for regular testing of crew; an environment where every eligible person is vaccinated; ongoing sanitation of all public spaces and guest/crew rooms; mask-wearing, social distancing and enhanced air ventilation among other measures that public health experts around the world have endorsed.
This why even parents whose children are under five and not yet eligible to be vaccinated often feel a cruise is one of the safest vacations they can choose. "It's safer than going to the grocery store," one mom told me recently aboard the Carnival Mardi Gras.
3. There are activities for every age
Families love cruises for multigeneration getaways because there are activities—on and off the ship—for all ages. There's no arguing over where to go or what to do; families can split up during the day, then gather for dinner to talk about their adventures.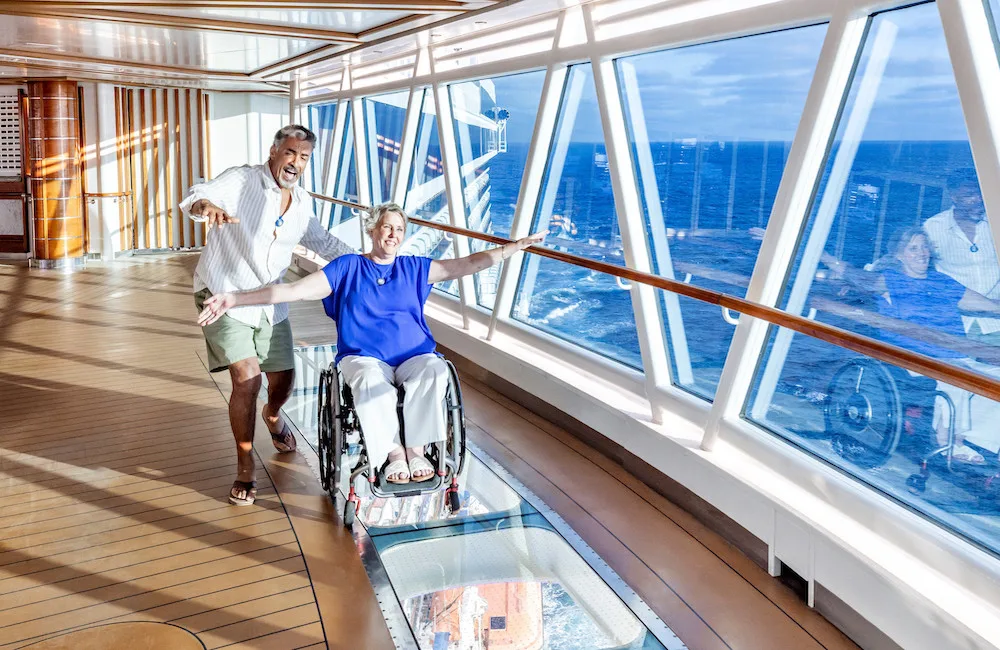 Adults get time together (or to themselves) while kids and teens are off enjoying terrific on-board programs just for them.
4. The food!
Whether your gang are picky eaters or we'll-try-anything types, they can't help but be satisfied. Dive into bountiful buffets serving dishes from around the world. Enjoy freshly baked pizzas, sushi, steaks, street food and more.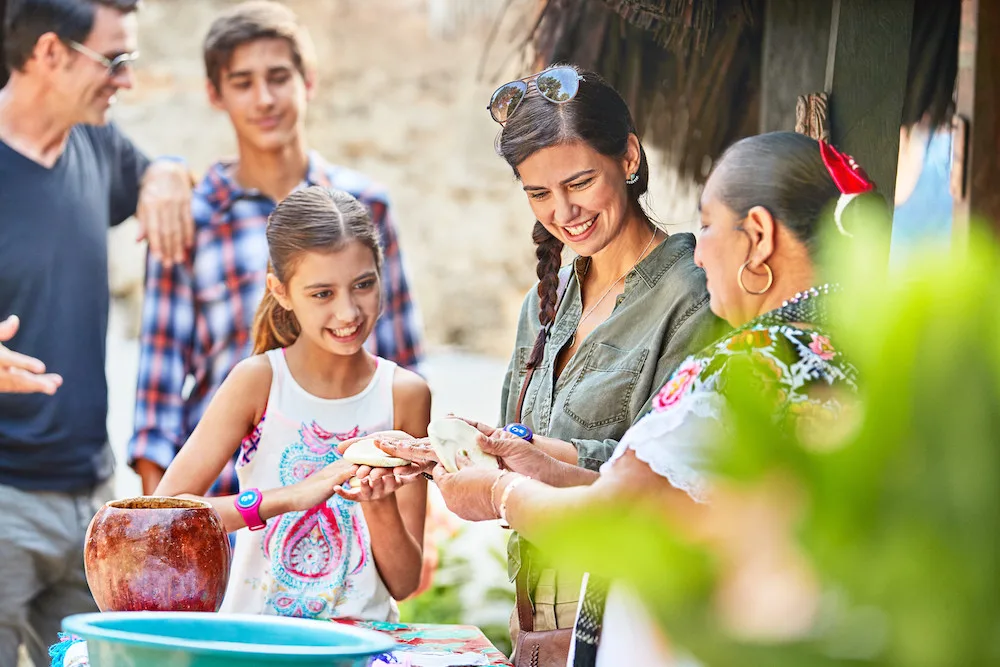 Carnival's Mardi Gras even has a restaurant that features a Mexican and Chinese fusion menu. Even travelers who aren't basketball fans have been flocking to Shaq O'Neal's Big Chicken on Carnival ships for chicken sandwiches and fried chicken baskets with biscuits and plenty of sides.
If you have a young foody in the crowd they'll love that they can eat whatever and whenever they want without any extra costs for you. Have a kid who only eats buttered pasta or scrambled eggs or plain chicken? Waiters handle those requests without batting an eye.
And no worries either if someone in the family has a special diet, either: Vegan, vegetarian, gluten-free or sugar-free can be arranged without any fuss.
5. Cruise ships are designed with families in mind
Kids often sail for free or at a substantially reduced rate. Compare cruise lines, individual ships and times of year to find the cruises that charge the least for kids.
While you search, keep in mind that there is a cruise for every travel style and budget, from small ships that focus on outdoor adventures to those offering every luxury.
Still others, like the Mardi Gras, up the fun quotient for families with bumper cars, water slides and even an on-board roller coaster.
Many ships have cabins that are designed with families in mind, too. For example, some Princess suites have bathtubs for families with young children.
Holland America's MS Koningsdam has dedicated family staterooms that accommodate up to five guests.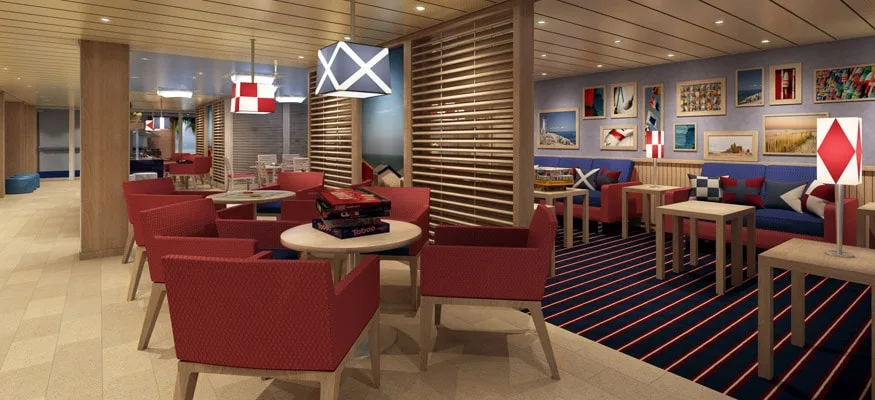 Some Carnival ships have Family Harbor specialty staterooms that come with access to the special Family Harbor Lounge where families can find breakfast, snacks, board games and more. Carnival also has family-friendly cabins that are designed to sleep five– with an extra bathroom!
Here's How to Start Planning A Family Cruise Vacation
Determine your cruising style…
The best family cruise is the one that suits your interests, tastes and budget.
Beyond extra-large family staterooms, consider the experience your family wants. Carnival Cruise Line carries more children than any other and can be the most budget friendly.
You can opt for a luxury family experience aboard a Cunard ocean liner and sail across the Atlantic from New York to Southampton. They have great play spaces and activities for the kids. And you can even bring your pet along!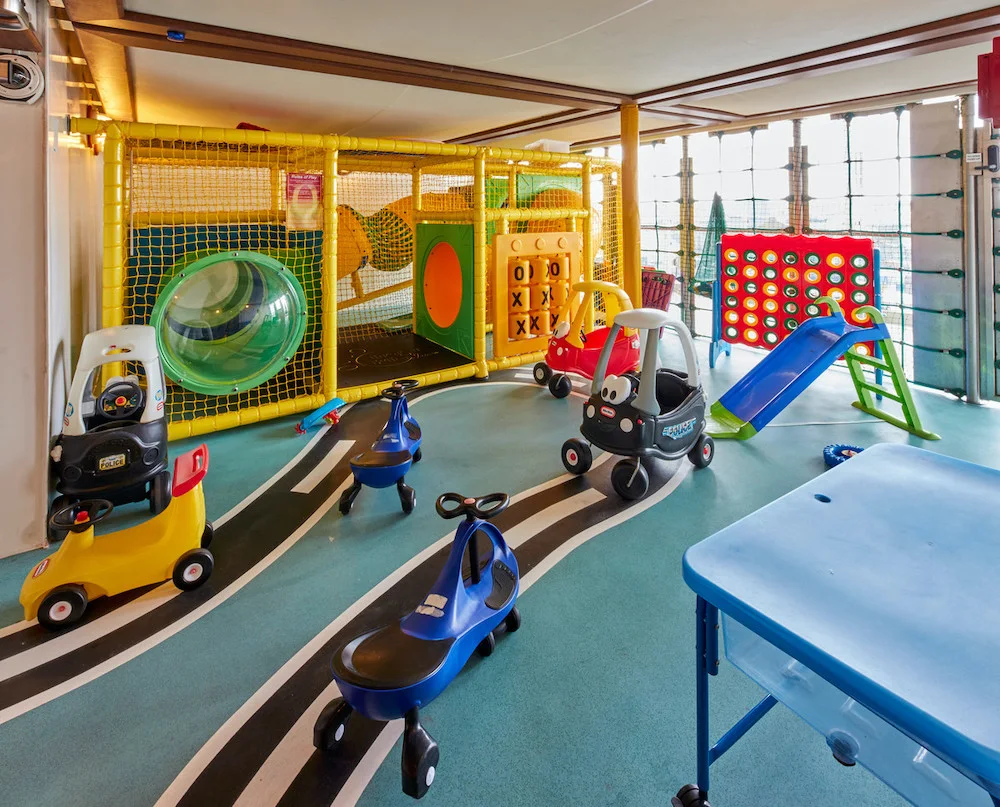 Combine ultra-luxury with expedition-style shore excursions aboard Seabourn's all-inclusive small ships. An onboard expedition team includes a marine biologist, ornithologist, geologist, historian, photographer and wildlife experts.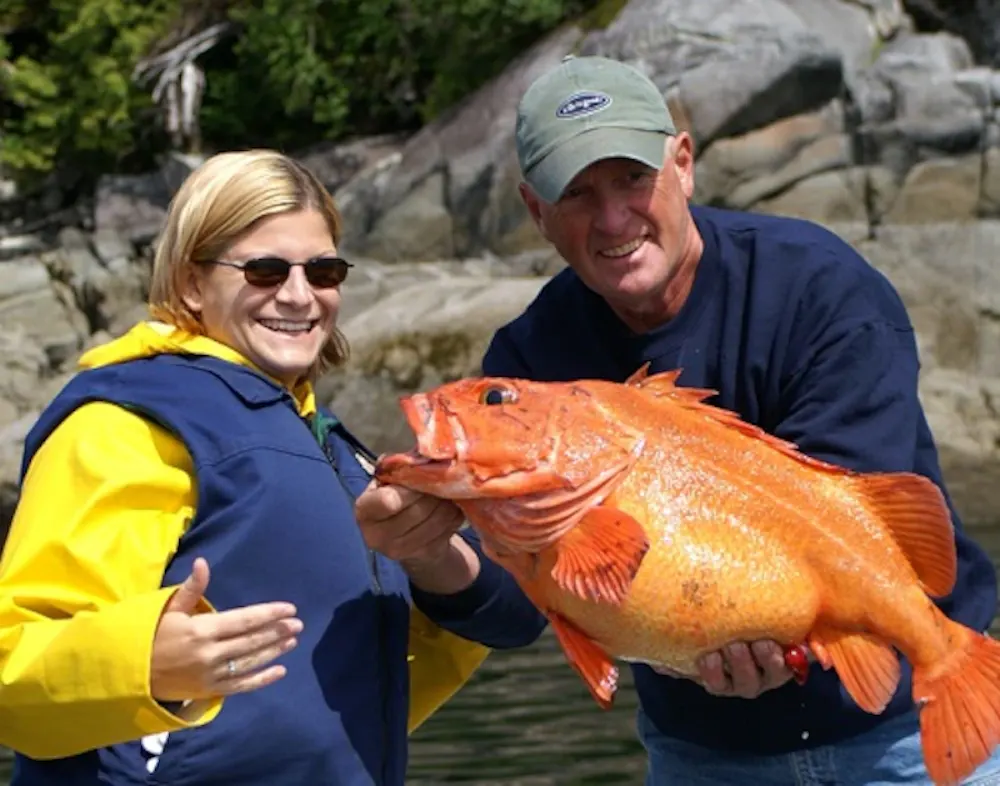 Soak up local culture and enjoy fine dining aboard Holland America and Princess. You might sample street tacos in Mexico, dig into the seafood you caught in Alaska, or learn to craft bespoke cocktails and unique sweet treats.
Need Inspiration?
Here are more ship reviews, destination ideas & planning tips
Then choose your ideal cruise experience
Holland America Lines and Princess Cruises are the biggest cruise lines in Alaska with six ships each, including MS Koningdam sailing from Vancouver for the first time. Princess' newest Medallion class ship, the 3,660-passanger Discovery Princess, will be sailing from Seattle.
Princess ships offer unique Discovery at Sea activities onboard the ship for kids and teens and special family Discovery shore excursions. Many are based on the hit show Animal Planet.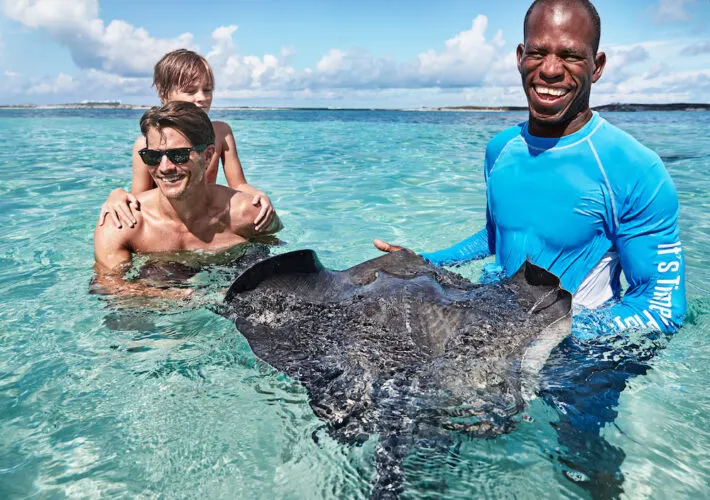 Cruisers love the Princess wearable disc medallions that enable them to check in online, keep in touch with their kids on board, make reservations, have food delivered wherever they are and even open their stateroom doors. They're taking contactless travel to a new degree!
Holland America fans love the culturally immersive activities that reflect where the cruise is going. And in Alaska they usually pull out all the stops.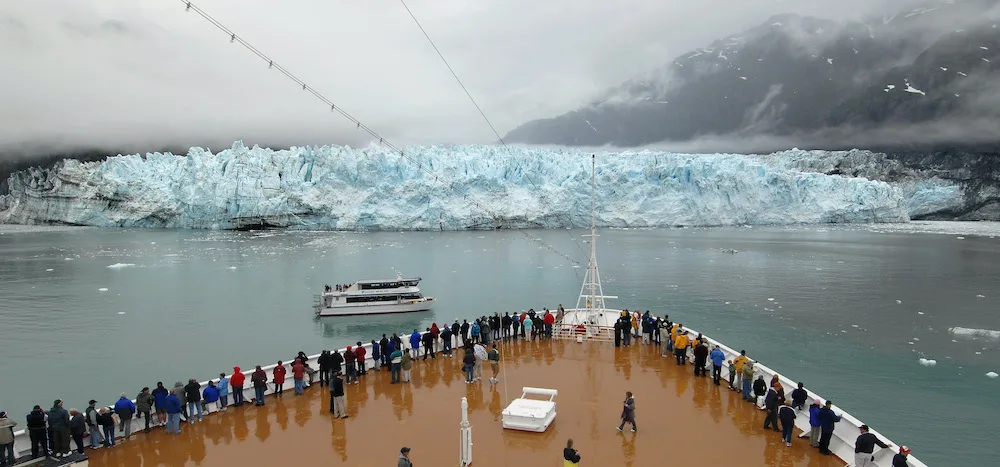 Join exclusive FOOD & WINE shore excursion where you can chow down at a crab feast or sample Anchorage's craft beer. On board, EXC talks focus on history and culture. You might hear stories of native Alaskans or hang out with naturalists who can spot wildlife from the deck.
All ages rave about Carnival's onboard fun and games. They include Dr. Seuss activities and play areas for the youngest cruisers. Teens have their own dance parties. Thye can also jump on the SkyRide and WaterWorks water slides, Bolt, the first roller coaster at sea or the SkyCourse ropes course with two levels of challenge. You can join them if you handle the thrills and chills.
Or you can try some karaoke, cooking demonstrations, fitness classes and unique spa treatments. The Mardi Gras even has a SportsSquare with mini-golf, basketball, soccer and volleyball, foosball and ping pong.
Don't forget to print my cruise vacation packing list
Check out these ship reviews and cruise ideas.
Call an expert if you need to
This summer, more than ever, you're likely to find plenty of deals and and packages that migh include upgrades, on-board credits, free Wi-Fi and specialty dining and drink deals.
Because of the bewildering array of choices, it can be smart to work with a travel advisor who is a cruise expert. They can talk you through your options and help you find the best package for your family. They can sometimes find you a great deal—and maybe even help you land a few extra perks.
Pin it for later!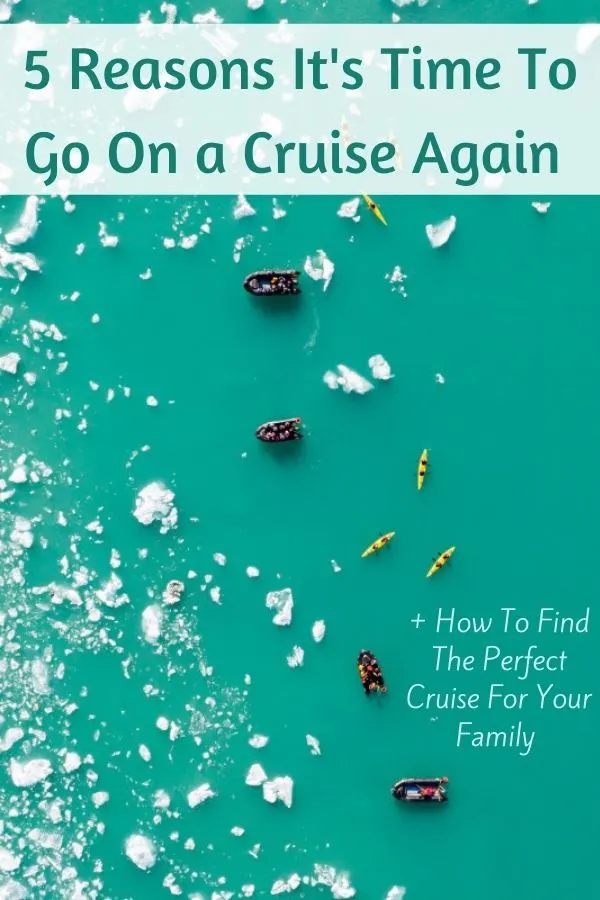 Author Eileen Ogintz is an avid cruiser who has sailed Alaska many times, on all sorts of ships and in all sorts of styles. She contributed this post on behalf of sponsor TakingtheKids.com.