Sandals can be my best friend when I heads out on a family summer vacation. The right sandals are cute and so comfortable I can walk all day in them.
I used fill half my suitcase with shoes. Nowadays, we use carry-on bags whenever possible to avoid luggage fees. So the best I can do is wear one pair of shoes and pack another (and maybe some flip-flops). So I love it when I find one pair of sandals the checks all the boxes for comfort and style.
Here's are sandals that are comfortable and fun; you're sure to find a pair that fit your next vacation.
You'll also like my recommendations for
• No-fuss Summer beauty products to keep you lookng good
• Must-have outfits for 6 summer vacations
12 Sandals & Flats That Will Take You Everywhere You Go This Summer
Sandals That are Barely There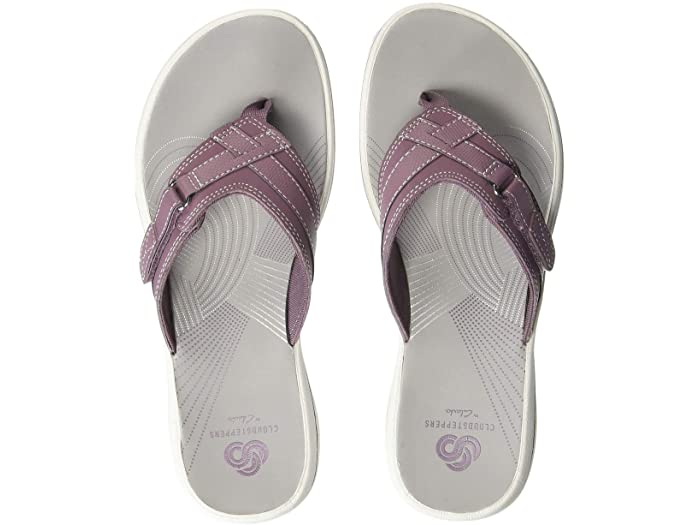 1. If you like flip-flops but need more support for walking all day long, try these Breeze Sea thong sandals from Clarks.
They have and a bit of arch support. Plus, they come in 15 fun summer colors ranging from silver, to rose to aqua.
They're great for resorts, cruise ships and theme parks.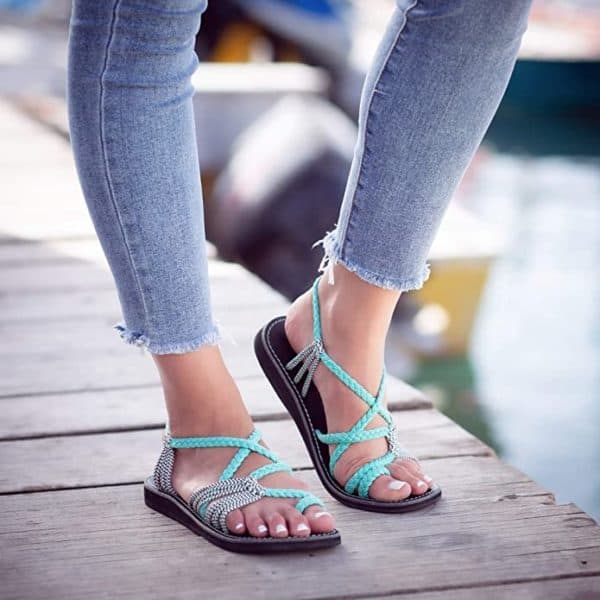 2. The braided weave on these palm leaf sandals from Plaka give them an exotic accent that's ideal for being on vacation and keeps them from being to sporty.
The stretchy straps move with you and keeps these sandals snugly on your feet while keeping you cool and comfortable. And they come in 15 colors!
City Sandals
3. I'm becoming a fan of Vionic. Their shoes always have cool details, patterns and colors. And, they have sturdy soles and arch support, which is awesome when you're doing a lot of walking and want to look good. These Terra sandals will take you from the park to a museum to a cool café for dinner.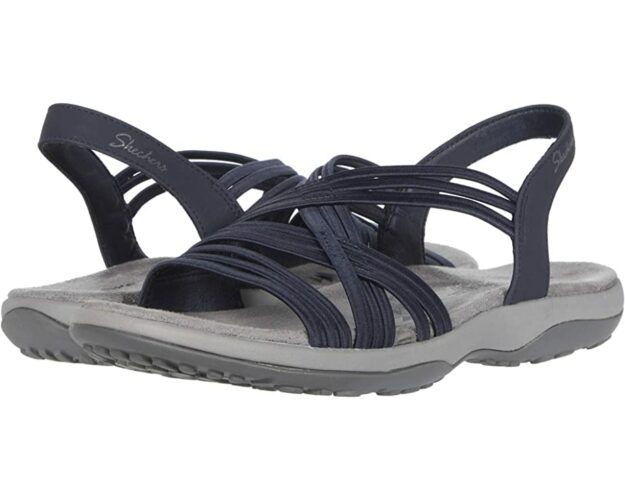 4. I bought these Reggae Slims from Skechers for our summer trip to London.
They're technically sport sandals and have the molded heel, arch and grippy soles I want or walking all over the city. And stretchy straps that pull on in a snap.
But the solid slim straps are more subtle and a bit more stylin' than most sport sandals so they'll look great with skirts, dresses and trousers as well as with shorts and jeans.
The Best Ballet Flats
All women love their ballerina flats They're compact, look cute and come in a million colors, which makes them perfect to throw in a suitcase for almost any summer vacation.
5. I recently discoverd Fuchsia flats, which come in colors and patterns that make them dressier than most ballet flats. They feel stiff and I worried the first time I wore them that they would be blister city, but I danced all night at a wedding in total comfort. I like that they have more structure and sole than similar shoes.
They take up almost room in a suitcase — and even come with travel sacks. It's nice to know I can always pack a pair of shoes that look fun and fancy and won't kill my feet.
Neat Walking Sandals
My ideal travel shoe can take me walking all over a city without a blister while still looking neat with a dress and not out of place in a casual-stylish restaurant.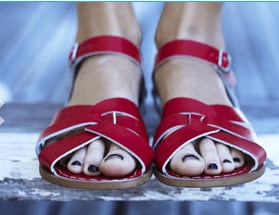 Walk into any New York City playround in summer and you'll spot several moms wearing Saltwater Sandals. They're waterproof sandals that don't look a bit like water sandals and are made for fun summer sundresses.
They come in kid sizes, too, making it easy to shop for the whole family.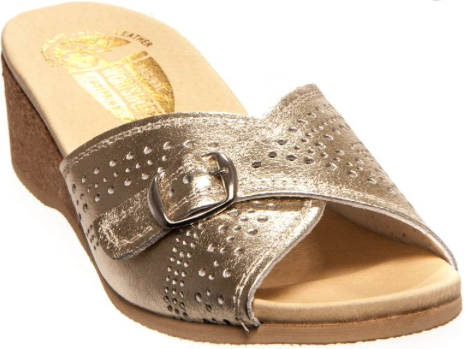 7. I have become a devoted fan of Worishofer slides and 711 sandals. The leather uppers work with shorts, pants or dresses while the cork soles are just the right height and light enough to walk around in all day.
The only minor critique I have is that if you walk all summer long as I do, the soft cork lowers will wear out in a season or two.
Basic Sport sandals
I know many moms and dads who wouldn't travel without sneakers, but I find them hot in summer and not as supportive as you would expect for heavy walking.
8. When I need sportier sandals I've been wearing Chacos Z/Cloud X and X2. They have lots of fun colors and molded arches that last for more than one summer, even with all the walking I do. They can get wet and don't have the usual Chaco toe lopp.
Quality flip-flops:
Flip-flops are so essential for travel they're on my packing list at any time of year.
I wear them to and from the hotel pool, wandering the decks of a cruise ship and padding around a vacation home. They're also handy for popping down to the hotel lobby or breakfast room.
9. 10, 11, 12. I prefer flip-flops from Olokai, Chaco, fitflop and Vionic because they come in a fun summer colors and they're molded soles have some arch support so you're feet won't easily get tired if you walk quite a bit in them.
They cost more than bargain-store flip-flops, but are likely to last through many more more summer vacations than that rubber $5 pair.
Pin it for later!