I wish I'd had these tips the first time I took a baby on vacation. It's a whole new world flying with the not-yet-potty trained and having to change diapers in all kinds of improvised situations.
You don't just have to worry about flight schedules and hotel deals; You also have to think about where you'll be at those times fo the day when changes frequently happen
Here are 7 tips to help you adapt your changing routine to planes, hotels and anywhere else you might wind up along the way.
First, how to change diapers just about anywhere
1. Ship, ship, ship: don't pack!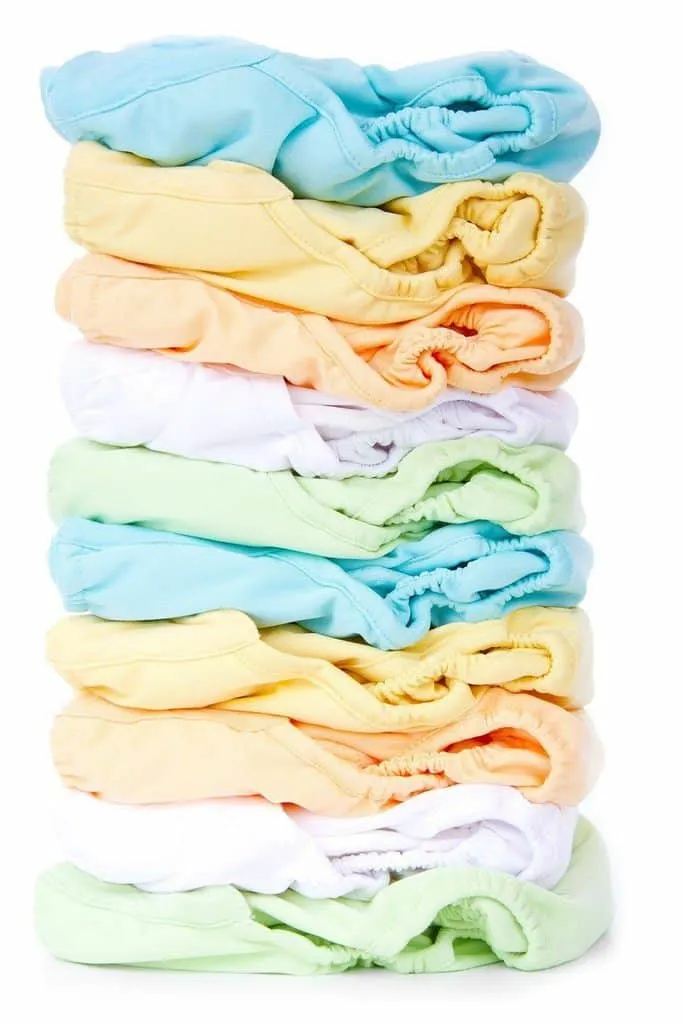 My best tip for packing all the items you need for changing diapers on a vacation is… Don't!
I could fill a second suitcase with all the items I use at my home changing table. Travel lighter and cheaper by ordering online before you go and having these items shipped to your destination.
Just call your hotel or vacation rental ahead of time to make sure they accept such deliveries – most can.
If the extra planning for this doesn't appeal to you, as long as you're going someplace with a good selection of stores, just pack what you need for the first couple of days.
Then once you arrive, pop into Target or Walgreen—or even most supermarkets—to stock up on bulky diapers and wipes.
2. Dress your baby for easy changing
When you're on the go, skip multiple layers, pants with complicated snaps and other clothing that's hard to take on and off in the best circumstances. For easy changing in transit I like to dress my nearly 2-year-old daughter in a simple shirt and leggings.
3. In a pinch, toilet seat covers = changing pads
If a changing table is, let's say less then pristine and you don't have disposable changing pads, or an extra diaper, consider using toilet seat covers to cover up the changing spot before you put down your diaper pad.
With girls, dresses make changing very easy on the go and can actually be very practical.
4. Do a vacation changing table set-up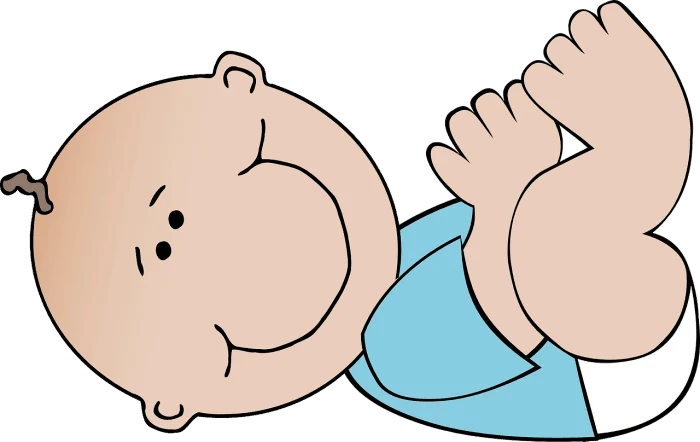 Some parents are Okay with throwing a towel down on a bed or on the floor for an impromptu diaper change. If you're used to having a changing station and prefer it, set up a changing station where you're staying.
Pick a spot like a spare couch or bed where you can put down a pad and put out some diapers, wipes and maybe a trash bag. Just keep in mind that you're on vacation and are likely to still be doing a fair amount of changing away from home base.
Plus, here's how to change a diaper on an airplane
5. Choose the right airplane seat
When flying with a baby or toddler there are lots of good reasons to want an aisle seat. Chiefs among them: not having to climb over your neighbor every time you need to change your baby's diaper or to simply take your tot for a stroll in the aisle.
6. Leave your diaper bag at your seat
Airplane bathrooms are small and notoriously dirty. So, how exactly do you change a diaper on a plane?
I like to have a few zip-top bags ready with all the essentials for one diaper change: 2 diapers, wipes, a sample size of Vaseline or rash cream and a changing pad. I just grab one of these packs and leave my bulky diaper bag or backpack in my seat.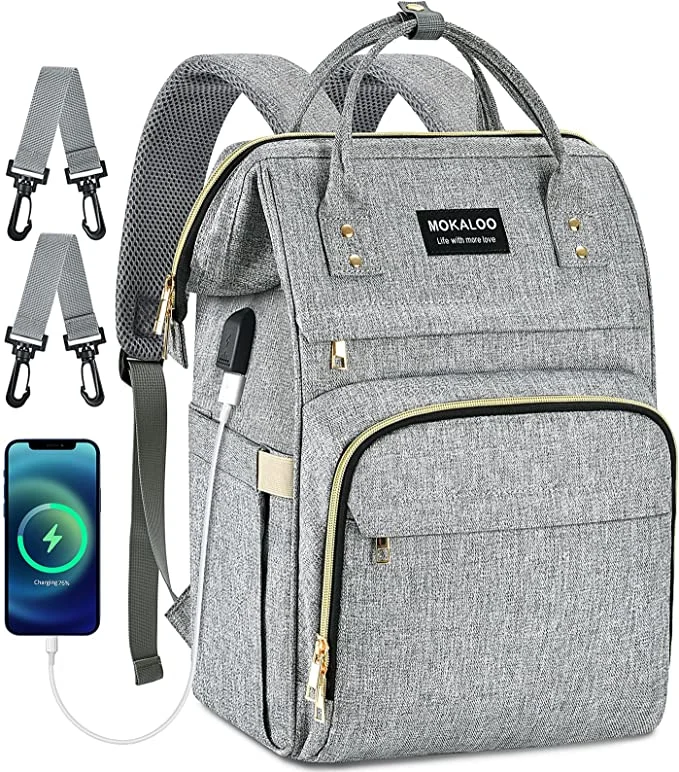 Tip: My readers have been buying the Mokaloo diaperbag backpack. It's attractive and has handles, backpack straps and stroller straps.
It has a deep interior, insulated pockets for bottles or food and a place to keep wipes handy. There are plenty of other pockets inside and out, plus a handy back opening that gives easy access to the items at the bottom of the back. It even has a UBS port for charging your phone.
7. Try the standing diaper change
At least once on every trip we really need an urgent diaper change and no changing table nearby. Now that my daughter is a toddler and steady on her feet we've mastered the standing diaper change. If you're careful, it can work with all but the most …explosive … Diaper situations. It comes in handy in cramped airplane bathrooms or anyplace without a family restroom. If a standing diaper change just won't work, check out my seven ways to handle the no-changing-table scenario.
Pin it for later!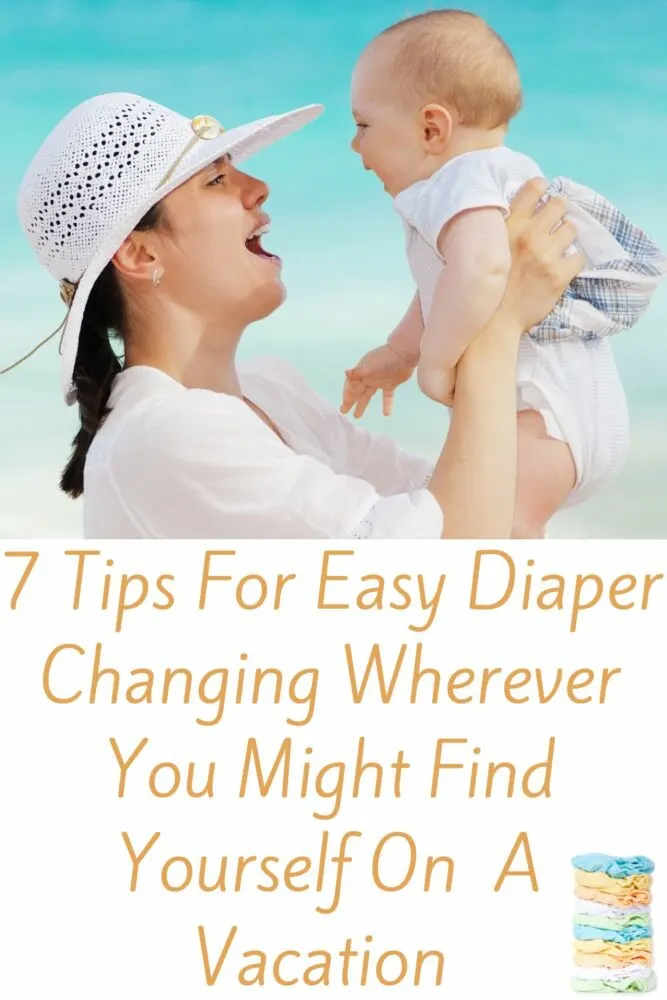 Jennifer Saranow Schultz is a writer based in San Francisco, where she lives with her toddler and husband. You can find her daily hints to help make parenting easier and cheaper at HintMama.com. Before starting HintMama, she was the lead writer for The New York Times "Bucks" personal finance blog and spent seven years as a reporter at The Wall Street Journal.