Contact FamiliesGo!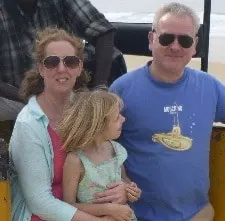 We love hearing from readers and amazing brands that want to reach our audience. We always respond promptly to legitimate queries.
To host us or request a proposal for content, campaigns or ambassador relationships, check out our media kit.
If you would like to advertise on FamiliesGo! please contact Mediavine.
For general information about FamiliesGo! and Eileen, see our About page.
For Travel Advice, sent an email to Ask FamiliesGo!
Syndicating FamiliesGo! Content
All content on the FamiliesGo! website has been created exclusively for FamiliesGo! and is protected by copyright.
If you would like to refer to FamiliesGo! content on your website or blog, please identify the work as coming from FamiliesGo!, excerpting no more than two paragraphs and providing a link back to FamiliesGo!
If you would like to republish a FamiliesGo! article, blog post, list or other piece of content in its entirety, please contact our editor to purchase reprint rights.
Unauthorized use of FamiliesGo! content is prohibited.