Our FamiliesGo! Values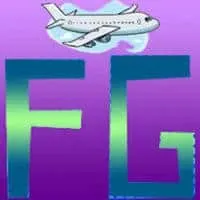 Here at FamiliesGo! we believe our most valuable asset is our audience. We love and appreciate the moms and dads who rely on us for original, authentic, high-quality information.
We know you use that information to make important purchasing decisions and to choose vacations that will bring your family closer and provide great memories.
So, with everything we do we consider first how it will help our audience and whether it will support or undermine your trust in us. Therefore:

From time to time we run content advertising that a sponsor has paid for. We always disclosed that it is paid content and who the sponsor is.

We participate in an affiliate advertising program with Amazon Services LLC Associates Program, through which we post advertising and links to Amazon.com If you click to Amazon.com from our site we might earn a commission from your purchase.

We recommend products based on what we like and believe our readers will find valuable without regard to whether our partners sells those products. We have no content arrangement with Amazon.com or other affiliate partners.

We do not provide reviews or endorsements in exchange for free products. We accept products to give away to our readers if we believe the products are related to our content and will be of value and interest to our audience. We do not review products we give away.

We accept press trips to destinations we believe are of interest to our readers if a child can come along. We believe the more places we visit the more information and value we can provide to our readers. We don't guarantee any particular coverage in exchange for travel. Our opinions are always our own. We always disclose when a visit to a place has been partially or full hosted.

We love working with brands and people who share our values and appreciate our audience a much as we do.