My kids, 5 and 7 declared the Galapagos Islands were, "better than heaven probably" and, "the best place ever."
Now, I've taken them to nearly a dozen countries and have done some downright crazy things, like trying to relive my backpacking days by traveling alone across Europe 8 months pregnant, with a 20-month-old. I know: What was I thinking?
So relatively speaking, a Galapagos Islands vacation with kids was easy—for all of us.
It was easy because we chose to travel the islands on a small cruise ship. I've never had so much fun and so little stress on a vacation.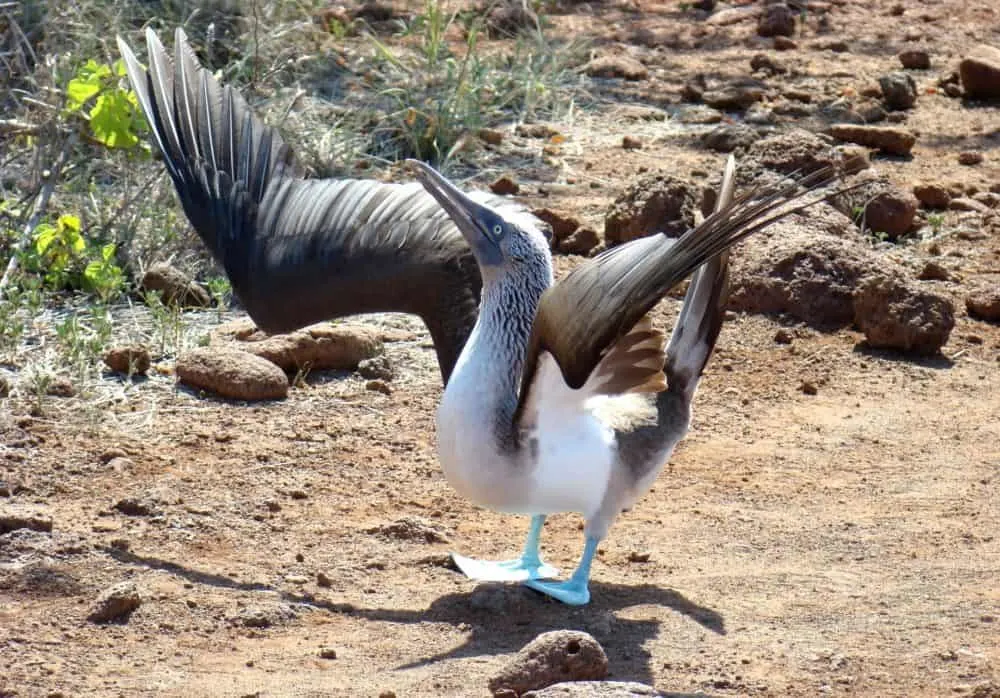 Someone else planned our days, there was abundant wildlife, kid-friendly food and a full schedule to keep the kids entertained onboard.
Here's how we did our Galapagos vacation and what I recommend for other families who want to visit these unique islands off Ecuador's coast.
More Vacation Ideas:
• 5 Can't-Miss Activities in Panama With Kids
• Relax With Kids on Ambergris Caye, Belize
• My Bucket List fora Mayan Riviera Vacation With Kids
5 Tips for The Best Galapagos Islands Vacation with Kids
Stay on a ship
While it is possible to book a hotel and take day trips, you'll be able to cover a wider range of the islands on a cruise.
Yachts that hold from 12 to 20 passengers provide an intimate experience and can go to some places the bigger ships can't. They are a good choice with teenagers who are happy to spend evenings reading, talking, playing games or hanging out with other young people onboard.
They will be a little pricier but are worth it. Avalon is one company to check out.
For families with younger kids, small cruise ships that hold up to 100 passengers are a good bet. These ships offer more accommodation options than they smaller yachts, including connected rooms, triples and quads and special child rates.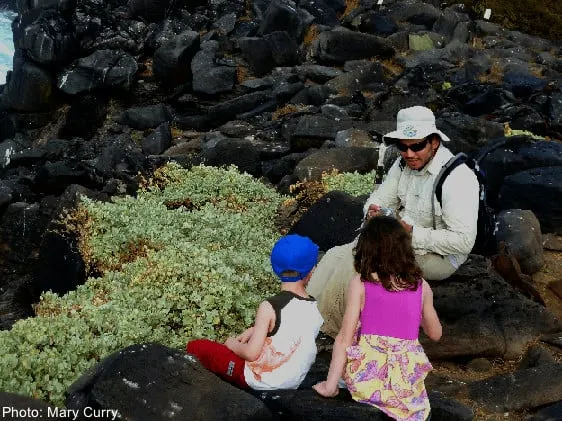 They also tend to have more kid-friendly amenities like games rooms, movie nights and small pools. Plus they have experience with kids and tend to attract other families.
Well-known companies like Celebrity and Hurtigruten have ships that carry 90 to 100 people on their Galapagos Cruises.
Plan a shorter trip
On any Galapagos cruse itinerary you'll see an abundance of wildlife, including see sea lions, iguanas, sally-light foot crabs, blue-footed boobies, and others birds and sea creature.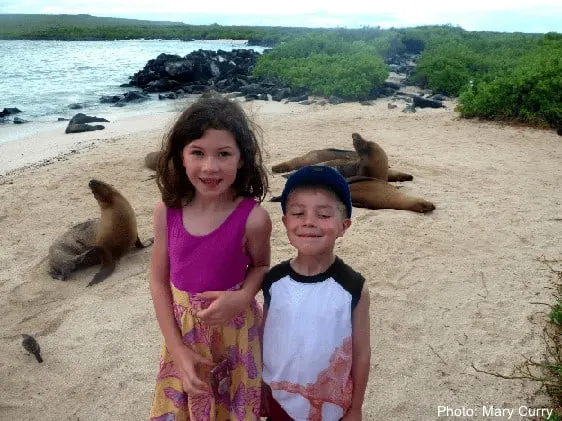 Personally, I love the 2-week adventures that allow you to experience the islands in depth, but there's a bit of repetition from one day to the next and kids will get bored long before you will.
Younger kids do best on the four-to-six day itineraries while teens and pre-teens do well on seven or eight-day trips.
Provide some entertainment
The point of a Galapagos Islands cruise is to spend a lot of time on shore seeing the wildlife. However, plan on one to four hours of travel time between the islands on most days, and downtime before and after dinner.
I kept my kids engaged with an activity bag of books, travel games, and other small things they like.
We also made a wildlife checklist before we left so the kids could feel like naturalists, keeping their eyes peeled for the animals, birds and sea creatures on their lists and ticking their sightings off one by one.
Give the kids their own cameras
I bought a simple camera for my 7-year-old who had already expressed an interest in photography. To my surprise, I wound up constantly lending my camera to my 5-year-old, who also wanted to take his own pics.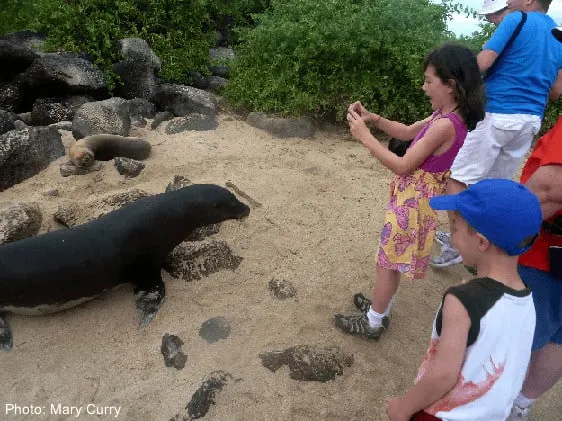 The wildlife is so close that kids don't have to worry about zooming in and can enthusiastically share their great shots with everyone onboard (just as the adults are doing).
The best part was seeing this unique place through the eyes of a 5-year-old when we returned home; nothing better!
Plan an Ecuador extension
Most Galapagos visitors touch down in Ecuador only long enough to grab flights to and from the islands.
Yet Ecuador is a fantastic place, offering a lot of diversity in a very small area. Travel times are very manageable for people with kids and per-day costs on the main land are about half of what they are in the Galapagos.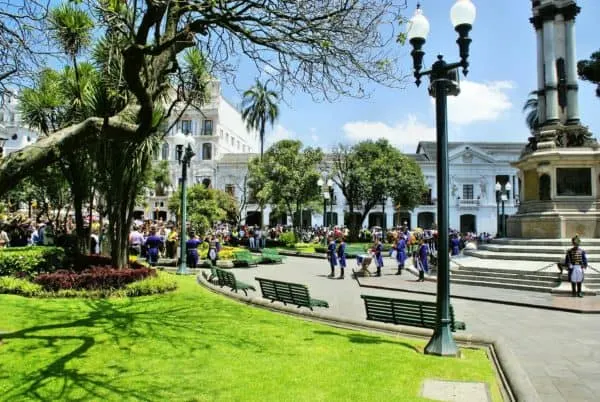 Families with teens who like outdoor adventure will find opportunities to raft, zip line, bike a volcano and more. Visiting the Amazon, the highlands, and funky, laid-back Quito is manageable with younger children.
If you have kids that like wildlife, get out there and enjoy this magical place. it will be a life experience they will never forget!
Some Galapagos Islands Packing Tips
Pack for this trip around the expectation that you will be outdoors a lot, in all kinds of weather, but mostly in strong sun.
Waterproof sunscreen, sunhats, sunglasses and shorts and shirts with UPF sun protections are essential.
Bug spray is a good idea, although the mosquitos won't bother you when you're well off-shore.
Rash guards and swim shorts are ideal for preventing snorkeling sunburns and convenient when you get to swim while onshore. If you have your mask and snorkel, pack those, too.
Flip-flops are fine for padding around on the boat, but they aren't enough protection for all your nature walks.
Waterproof closed-toe sport sandals are ideal for most hiking and walking you'll do, and are far better than sneakers for getting in and out of the zodiacs that will take you to shore.
The ships are pretty casual, even in the evenings. You'll want to change out of the clothes you were in all day, but shorts and capris are fine and a casual sundress is about as fancy as you'll want to get.
A light rain jacket is always handy and a sweater or hoody is handy when the boat is chilly at night and in the morning.
A strap for your camera to ensure it doesn't land in the water, and a second waterproof camera for underwater photos.
A book about the region to supplement what you learn from your guides and a kids' guide to the islands.
The combination on sun, salt, wind, sunscreen and bug spray can wreak havoc on your skin. Calendula is handy for soothing all kinds of skin problems.
You feel the motion on small ships more than big ones. Bring your go-to motion sickness remedy if you have a family member who is susceptible.
Evening entertainment such as packable games, books and an ipad or laptop with some movies loaded on them (don't count on streaming services to work).
Galapagos Vacation Packing List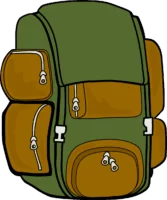 Pin it for later!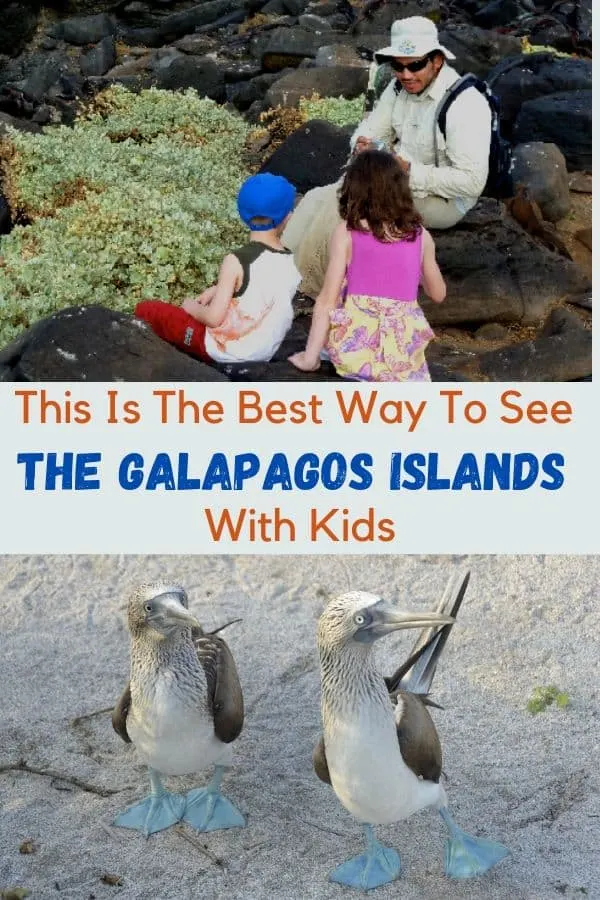 When Mary Curry is not out on her own adventurous vacations she is planning them for others as a product manager for Adventure Life Travel, which focuses on low-impact tourism. She calls Montana home.
Photos by Mary Curry and her kids.