Theme parks are go-to vacation destinations for some families and places to avoid at all costs for others.
But if you have kids, you'll wind up spending at least a few weekends at amusement parks, be it a giant destination theme park or your local fun park.
Here are some tips, care of the International Association of Amusement Parks and Attractions, to help you save money, avoid lines and make the most of your family's next theme park visit.
10 Clever Amusement Park Hacks With Kids
1. Plan Ahead
Check the theme park's website before you go. It might offer discounted prices for buying tickets ahead of time or tip you off to times of day or days of the week where tickets are less expensive.
Universal Studios in particular has dynamic pricing and there can be a big difference in entrance and VIP line fees depending on whether it's a school break, weekend or off-season weekday.
Some parks offer a half-day tickets in the late afternoon, which might be all you need if the park stays open late and you don't have a long list of things you absolutely have to ride.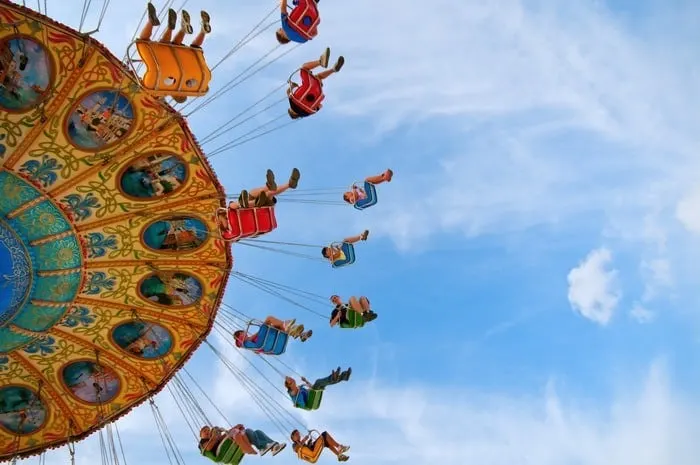 The website will also let you know if the park offers express line or bypass-the-line options. These usually cost more, but not always.
It will also point to park apps, which can be handy for everything from locating bathrooms and making restaurant reservations to knowing how long the wait is for rides you want to do.
2. Look For Discounts
Start at your HR department. Some companies offer discounted tickets for regional parks as an employee perk. Some parks offere discounts to state residents, too.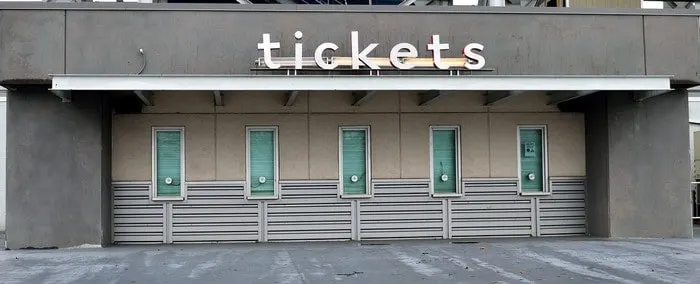 Fast food chains, gas stations, grocery stores and soft drink companies offer coupons or discounts for local parks. The local tourism website might point to discounts or packages that can save you money.
Consider following the park on Instagram or Facebook for a few weeks before you visit. Sometimes parks direct special discounts, extended hours or other extras to their followers.
Also, check Groupon, Travel Zoo or other similar discount sights, especially if you are visiting off-season when they want to boost business a bit.
3. Have a Priority List
Your little one loves the teacups, while your tween has to do the big coaster and you and your partner want to stop at the new beer garden. Make a list of must-dos, figure out which ones will have the worst lines, and do those as soon as you arrive.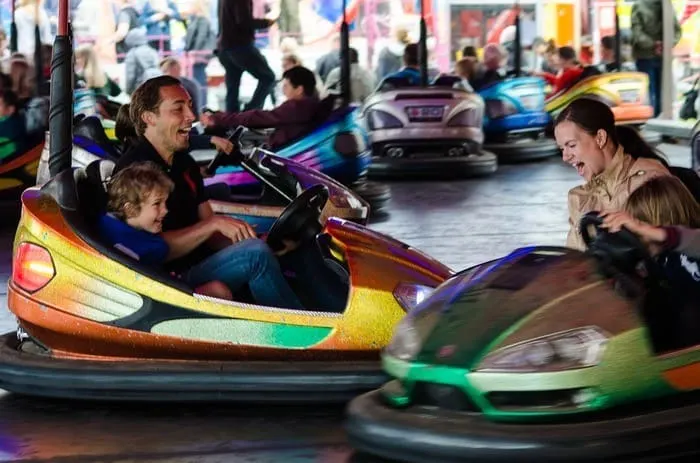 From home, look at a map with the family and plot a route (back-of-the-park to front) that prioritizes the items on your list.
4. Have a Spending Plan
Theme park visits are expensive, but with a little planning a small splurge doesn't have to turn into a credit-card explosion.
It can help to set expectations and limits before you arrive: Are you buying lunch or bringing it? Will there be junk-food-buying? Will you play the games or bring home souvenirs?
And do you prefer to give the kids a budge or set limit on quantity? For example, you might allow $10 for games and one treat per day, or set a limit of 3 games per day and $15 for souvenirs.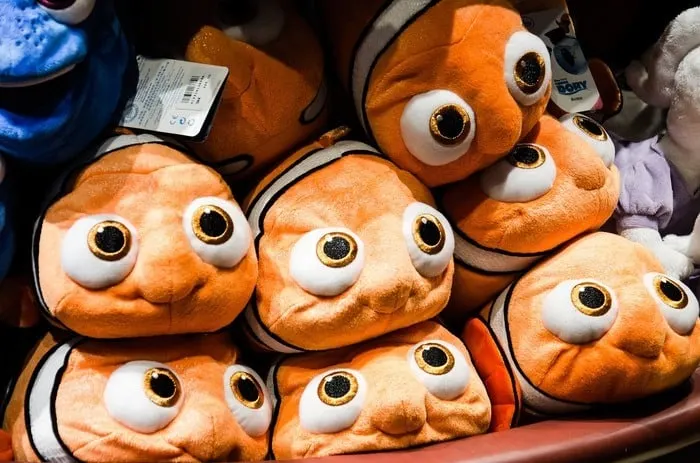 At Disney World we ruled that souvenirs had to be something you could use, such as pencils, headbands, clothing and so on; no stuffed animals or snow globes. At our local amusement park we usually agree to get ice cream and hot dogs and say no to the games.
At a certain age, which you should determine for your family, it's definitely Okay to have the kids bring their own money. It's amazing how much more judicious they are about buying silly sunglasses or shooting water at balloons when it's their money.
5. Have a Plan B
When you arrive at the park, point out park employees to younger kids so they know who to talk to if they get lost.
With older kids, choose a meeting place and time in case you lose track of each other. Cell phones help with tweens and teens but not everyone wants their kids carrying these expensive gadgets on rides that go upside down or through water.
Location apps like Life360 of FindmyFriends might not work well if cell signals aren't strong or the app can't get down to that level of detail to pinpoint people in the park.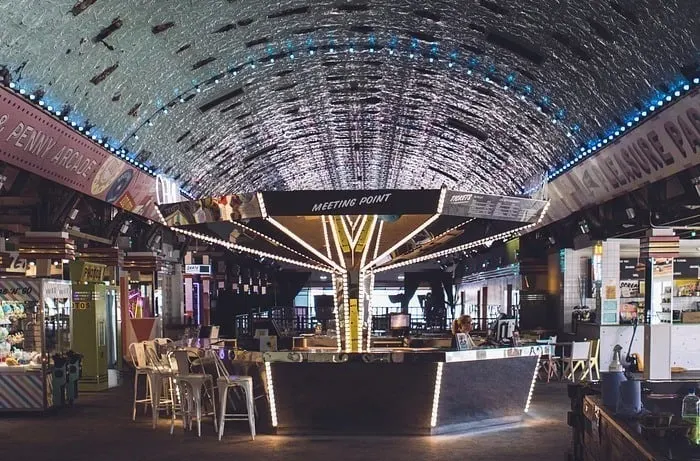 Make sure your kids know your mobile number or have it on them.
When our Tiny Traveler was too young to know our phone numbers I used to tuck my business card or pin a piece of paper into her pocket. Other parents use a marker on an arm or leg. The really good planners have stickers or bracelets made. Whatever works!
Some parents also take pictures of their kids at the front of the park so if they need to they can show workers exactly what they look like and what they're wearing.
6. Go Against the Flow
Most people walk into a theme park and head to the first thing they see (usually to their right) and work their way to the back of the park.
Head to the back of the park and work your way frontward. You might just skirt the worst crowds.
Regional parks like Hershey don't have big night-time shows to keep people there until closing. We definitely saw crowds thin after 7:00. So we were able to spend the hottest part of the day at the waterpark and as things cooled off we walked right on to quite a few rides that had lines earlier in the day.
7. Be Where Other people Aren't
If you eat a big breakfast and carry snacks with you, you can head toward popular rides while everyone else is at lunch. Then you can eat a late lunch or early dinner when the restaurants clear out a bit in mid-afternoon.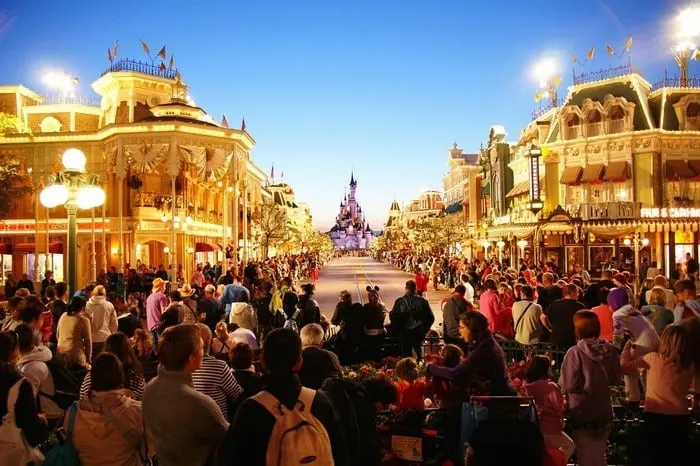 Use the time when everyone else is watchng the parade, light show or fireworks to have a second or third go on your favorite rides. This works especially well If you're visiting for more than one day. Watch the event yourself the first night and then take advantage of short lines the second.
We walked right onto the Peter Pan ride, which has one of the longest wait times at Disney World, during the fireworks. And Teen Traveler and her dad rode the Flight of the Hippogriff coaste three times in a row with no wait while everyone was watching the Hogwarts light show at Universal Studios Florida.
Use the park's app to tell you which rides have the shortest queues at the moment.
Take advantage of the first hour after opening and the last hour before closing when crowds are thinner. Check to see whether staying at a theme park's hotels will give you extra time in the park outside of regular opening hours, access to VIP lines or first crack at timed rides.
8. Ship Your Souvenirs
Did you let your shopping get away from you, then realize you don't want to carry that souvenir frame/beer stein/princess dress around with you? Ask if they'll ship it to you. Some parks will.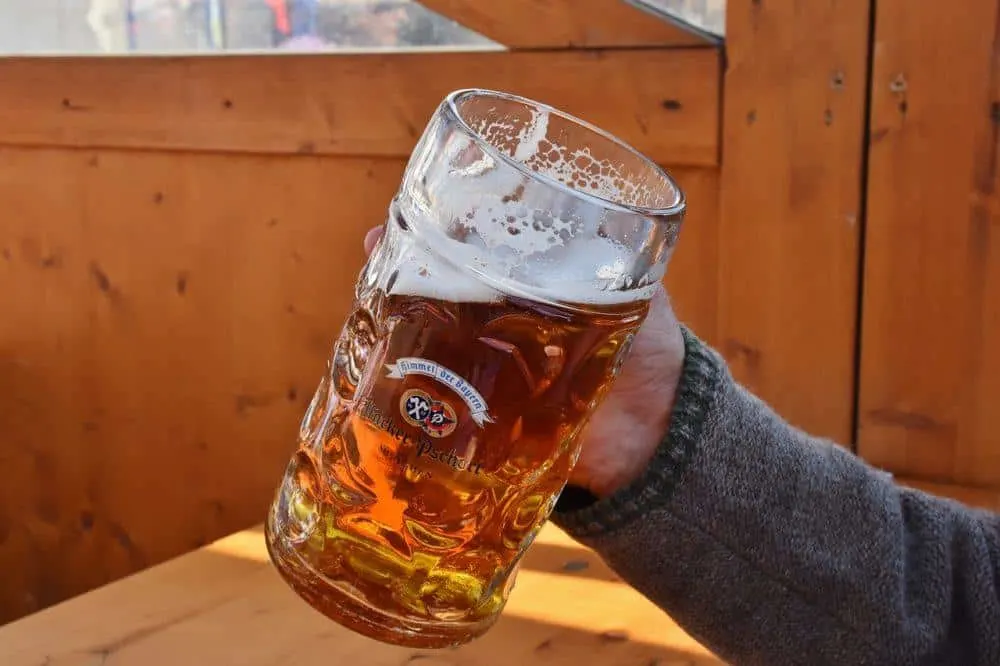 9. Be Prepared
Consider the weather and the attractions so you'll have what you need but won't carry too much. If it's cool out and you want to do the water rides anyway pack cheap disposable rain ponchos or extra clothes.
Check to see if there is a water park so you can pack bathing suits, sunscreen and towels.
Wear shoes that are comfortable and can get wet so you're prepared for anything.
Find out whether the park has stroller rentals; maybe you can get away without bringing (and risking losing) your own.
Universal has free lockers where you can store items that you don't want to lose on rides that go upside down. See if parks have lockers you can rent for the day to keep dry clothes or the hoodies you might want in the evening.
10. Hope For (a Little) Rain
On a hot summer day, a few sprinkles can keep you cool. They probably won't close rides down, but they will make the lines shorter. This is why a grey day is the ideal day to visit an amusement park for some families.
Pin it for Later!