This is Ask FamiliesGo!, where we answer our readers' questions about family travel. We add new questions as our readers pose them, so keep checking back. You can ask your own question by email and we'll answer it here.
More Ask FamiliesGo!
• What's the Best Way To Visit Cuba With Kids?
• How do you share a hotel room with a toddler?
• Where Are the Deals on Washington DC Hotels?
• Any ideas for a budget U.S. beach vacation?
Question:
We have three kids (5 and 3 years, and 7 months). We're doing a city vacation this summer and are not sure how to fit in a nap for the younger two. We'd like the older one to have a rest as well. Any ideas?
Answer:
Our rule when traveling was that we had to keep the same schedule as at home for naps and bedtime, give or take an hour. So Tiny Traveler wasn't so far off her schedule that she'd be cranky and miserable, but we had some flexibility.
If your baby and preschooler have different nap times at home, I'd go with the baby's for vacation. The older child will fall back into his or her normal schedule when you're back home more easily than a baby will.
But I'm a believer that kids will sleep when their tired regardless of where they are. Up until 3½, we could count on our child to conk out in her stroller, car seat or backpack carrier (heck, even a bicycle seat) if she was tired.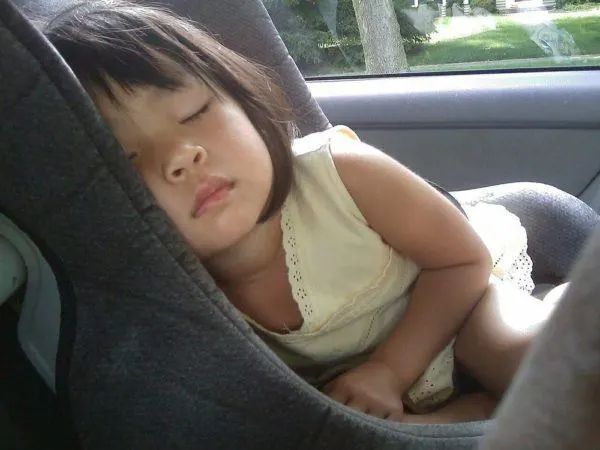 When it was about that time, we would strap her in for a long walk or drive, then fatigue and boredom would combine to knock her out. She was a pacifier kid, too. For better or for worse, that was an easy and portable "sleep signal" for her.
All kids are different, though, so your travel nap and bedtime practice might be different. Here are some tips:
1. Gear:
If the middle child will sleep in a stroller I would bring a stroller for him and a carrier for the baby. If you think it will give the older one some important rest time, I would even consider bringing a foldable double stroller.
2. Little Things:
The baby, of course, will sleep when she needs to, even if it takes a little longer in a new and exciting environment.
The 3YO is more likely to need familiar cues. If there is a naptime essential like a cup of milk, a pacifier, a cuddly toy or blanket, I'd do my best to bring one along.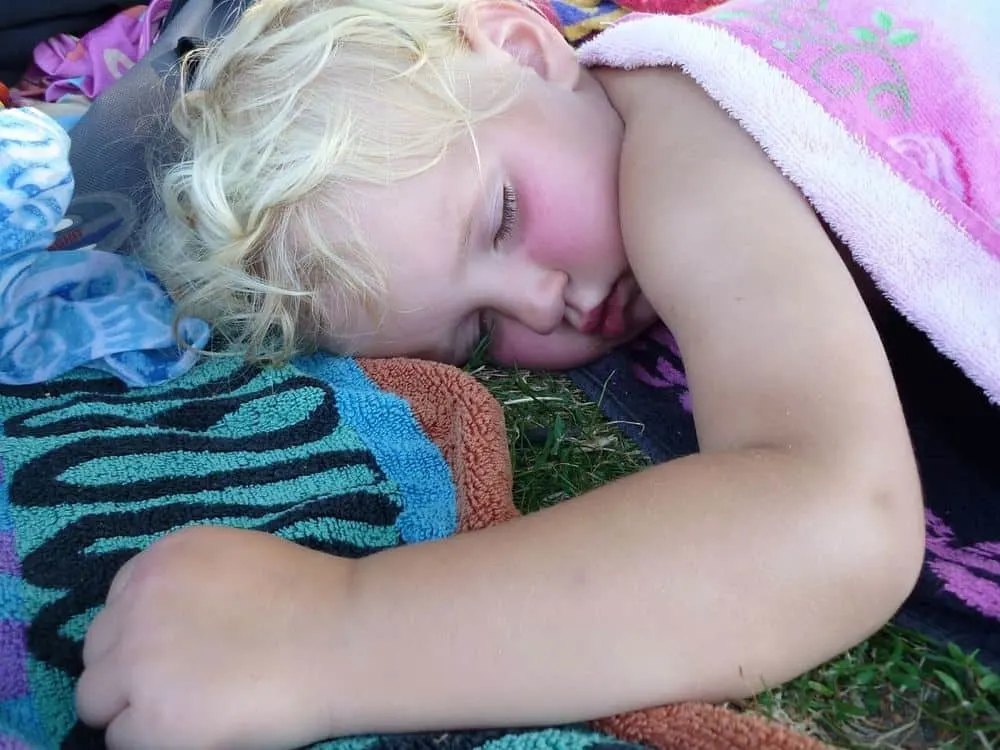 Single-serving packs of shelf-stable milk are great when you're traveling with kids who need their moo juice.
Plan around "quiet time" for the oldest, rather than nap time.
Without giving yourself too much to carry, pack a few picture books, a pad or coloring book and crayons, a reusable-sticker kit, or a Doodle Pro, or even a tablet preloaded with cartoons (find these items in our store!).
If she sleeps, yippy! If not, at least you're prepared.
3. Nap on the go…:
If your kids will nap on the go, than plot a long walk through a quieter part of town or a large city park at the right time of day.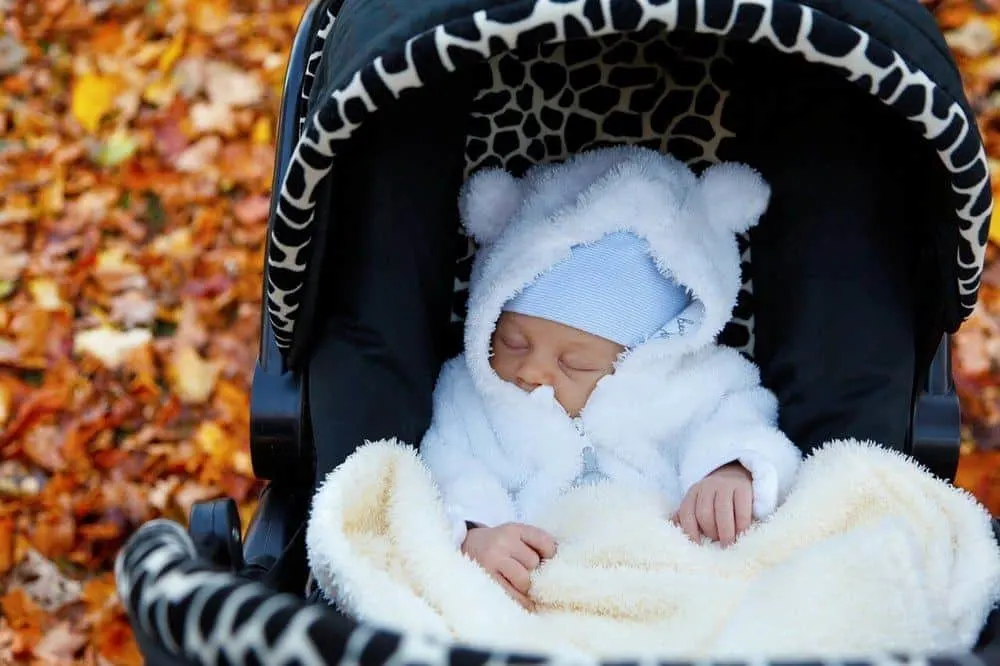 Once they're asleep, you can stop at a park bench or under a tree and have some downtime yourself: read, play a card game with the oldest if she's awake or let her romp around a playground (if it won't wake the other two).
If all three nap, have a "mini-date" by stopping at a café, spending an hour in a museum or doing some window shopping.
Or nap at "home":
If you've been strict about making sure your kids always nap in their beds, vacation naptimes could be challenging. You're probably better off returning to your hotel or apartment for a mid-afternoon break that's very close to your routine at home.
Until we were completely through with naps and diapers our chosen vacation splurge was a hotel or apartment central to the sightseeing we planned to do.
This way we could easily pop back if the stroller nap just wasn't happening–or if we had a mishap like a diaper disaster or really messy spill.
5. Get the ya-yas out:
On city vacations kids might be less active than they would be at home, which can make napping harder. If we stay at a hotel with a pool we swim every day.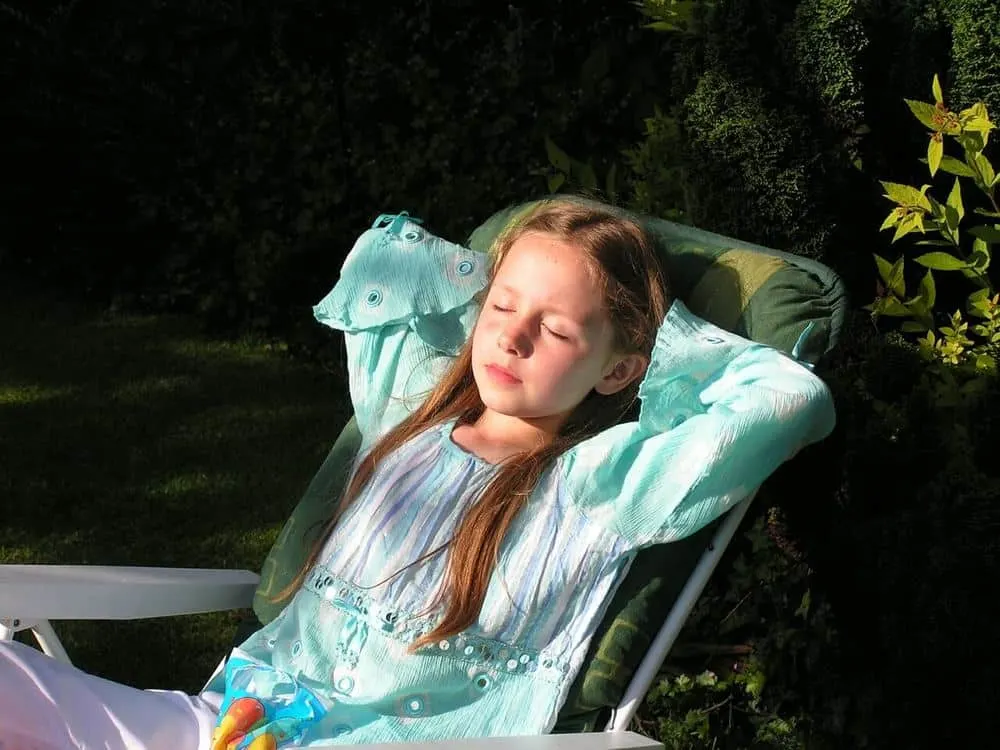 We also make a point of finding a playground, green space for running around, or a public pool every day. This way Tiny Traveler uses enough excess energy to sleep when it's time to.
Hope these tips help.
Pin it for later!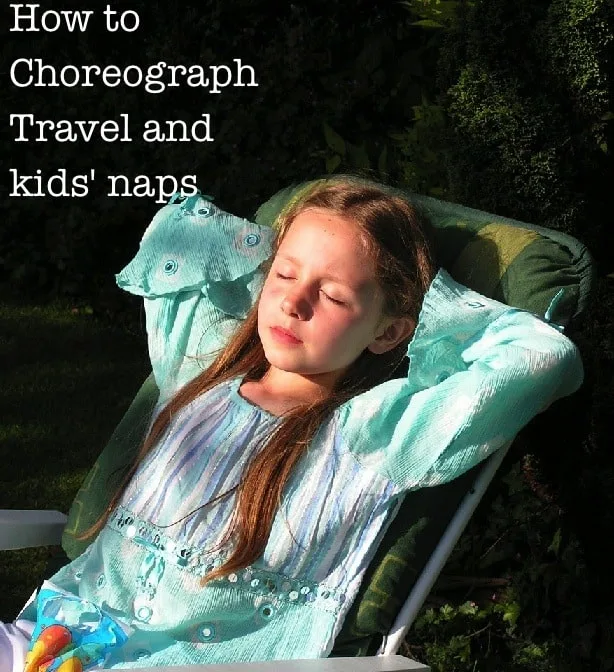 Have a question on family travel? Ask FamiliesGo! and we'll do our best to answer your email here on the website.