Download and print the packing list you need for your next family vacation…or download and print them all!
Start with the basic packing list for every trip. Then add on the outdoor, beach, winter and baby-toddler lists as needed.
Plus check out the carry-on lists for kids and parents. And readers' picks for extra items you might want to include.
Lists are right below. Scroll to the end for the printable PDFs.
6 Printable Packing Lists
Packing Lists
Packing List Basics (Stuff You Always Need)
Long pants/capris/shorts
Jeans
Tank tops
Short sleeve t-shirts
Long-sleeve t-shirts
Casual dresses or skirts
1-2 evening outfits
Sweater or fleece
Underwear
Socks
Pajamas
Rain jacket
Walking shoes
Dress shoes
2 bathing suits
Cover-up
Flip-flops
Light scarf or pashmina
Jewelry/ accessories
Toiletries
Make-up
Sunscreen
First-Aid/medicine kit
Sun hat/baseball hat
Contact lens kit
Readers' Pick:
Men's Travel Pants
I love Ex Officio clothes for travel and their Men's travel pants have the go-everywhere functionality and comfort my husband looks for in all his clothes, but especially his travel clothes.
So it's not a surprise readers like these slacks. They keep the bugs away, provide sun protection, release body heat to keep you cool and are antibacterial, so they can go longer between washings.
They convert to shorts with the pull of a zipper and come in five neutral colors that will can take him from mountain trail to city restaurant with no problem.
Jeans/pants/shorts
Leggings
Tank tops
Short sleeve tops
Long sleeve tops
1-2 dressy outfits
2 bathing suites
Cover-up
Pajamas
Socks
Underwear
Sneakers
Water shoes or flip-flops
Dressy shoes (if needed)
Fleece or hoodie
Rain jacket
Sun hat/baseball hat
Toiletries
Hair accessories
Medicine
A favorite Snuggly
Play dresses/skirts/skorts
Tights
Readers' Pick:
Boys Summer Rain Jacket
Columbia's Glennaker rain jacket is a sized-down version of this outdoor-wear company's popular men's rain jacket. it's lightweight and wind and waterproof.
Elastic-trimmed sleaves to keep arms dry and it's easy to wash. Ideal for summer travel when you want to stay dry and cool.
Carry-On Packing Lists (for airplane or car)
Mom or Dad's airplane carry-on

Wallet
Sunglasses
Passports or ID
Airline tickets/boarding passes
TSA or Global Entry #
Hotel/rental confirmation
Car rental confirmation
Itinerary
Light hoodie/sweater
Plane socks
Slip-on shoes
Plane socks
Magazines/book/e-reader
Guidebook
Water bottle
Travel pillow (overnight)
Medications you'll need en route
Pocket stain remover
Smart phone/cord/portable charger
Lipstick/lip balm
Keys
Snacks
Laptop/tablet
Eyes glasses
Readers' Pick:
Travel backpack
This Sunhiker small travel backpack is compact, lightweight and water-resistant.
It has a deep main pocket, a separate pouch for electronics and a small zipper pocket to keep things like money and keys handy.
It has waist and chest straps and water bottles holders on each side. Plus it comes in seven colors and is priced uner $30. I can see the appeal.
Kids airplane carry-on

Cozy hoodie/sweater
Plane socks
Plane pillow (overnight)
Change of clothes (small kids)
Books
Toys, games, crafts
Tablet/iPod/E-reader/smart phone & cords and portable charger
Snacks
Water bottle
Lollypops or gum (for ears)
Mom or Dadessentials to keep handy in the car

Driver's license
Wallet
Sunglasses
AAA card
smartphone and cord
Plug-in device charger for multiple cords
Hotel/rental confirmation
Addresses for navigation preloaded on your phone
Itinerary
Reservations/tickets booked ahead
Ideas for places to stop
Guidebook
Books on CD/audiobooks
Family music playlists
Medications you'll need en route
Pocket stain remover
Lipstick/lipbalm
Keys
Cooler/ice
Snacks
Water bottle
Car emergency kit
Car first-aid kit
Road maps
Container, wipes, towel, ziplock bag, extra clothes for motion sickness
Kids' backseat essentials

Books/audiobooks/e-reader
Toys, games or crafts
Tablet/iPod with charging cord
Snacks
Water bottle or juice
Blanket and pillow
Cozy hoody or fleece
Flashlight
Readers' Pick:
Wireless headphones + charging case
It's hard to argue with the appeal of Apple's airPods and the charging case makes them very handy for travel.
Your tween or teen can fully charge the case before you hit the road, and recharge the earbuds several times as needed before you reach your destination.
One pair will sink with your iPhone, iPad and laptop.
Flying/ Driving essentials with a baby or toddler

Diapers/wipes/changing pad
Extra outfit (2 for long flights)
Pacifier
Blanket
Fleece or sweater
Bottle or sippy cup
Premeasured formula
Snacks
Food (for longer flights)
Toys (one new one)
Crayons
Books/videos for your tablet
Stroller
Front carrier
Harness or car seat (optional)
Infant Hammock (optional)
Beach Vacation Packing List
Sun Hats
Rashguards
Reef-safe sunscreen
Lip balm with spf
Aloe gel or calendula
Flip-flips and water shoes
Baby Powder (for sand)
Waterproof camera
Sand toys
Frisbee, soccer ball or football
Kite
Boogie board
Scuba gear
Inflatable tube/toys
Swim safety vest
Book or magazine
Towels
Blanket
Folding chairs
Umbrella
Snacks
Water and Juice
Cooler and ice
Light blanket (baby)
Dry clothes/underwear to wear home
Readers' Pick:
Waterproof camera
Kansing's underwater digital camera takes both photos and videos in up to ten feet of water and can stay submerged for up to an hour. Keep It's handy for snorkeling or underwater fun in the pool and the surf.
It has a selfie screen and continuous shooting mode, to keep the kids and teens happy. Iit into the pocket of swimming trunks and has a wrist-strap so you won't lose it in the water. The bright yellow casing helps, too.
Winter Vacation Packing List
Long underwear
Heavy socks
Turtleneck
Light fleece/sweater
Heavy fleece/sweater
Ski pants
Ski jacket
Snow boots
Hats
Gloves
Scarf or gator
Goggles or sunglasses
Helmet
Lip balm with sunscreen
Sunscreen
Pocket warmers
Pocket-size snacks
Pocket-size collapsible water bottle
Skis/ski boots
Snow board/boots
Ice skates
Readers' Pick:
Merino wool women's base later
Mountain Warehouse's merino wool thermal baselayer is lightweight, warm and soft in a way baselayers often aren't.
It wicks away moisture and sweat, and comes in black or grey. Pair it with merino wool thermal bottoms.
Outdoor Vacation Packing List
Hiking boots
Water shoes/sport sandals (kids)
Flip-flops/sport sandals (adults)
Hiking poles
Rain gear
Sun hats
Fleeces
Bathing Suits
Quick-dry shorts/pants/shirts/socks
Extra socks (so you always have a dry pair)
Flashlights
Sunscreen
Insect Repellent
Area Map
Geocaching equipment
Card games
Camp lantern
Camp chairs
Tent
Camp mattress
Sleeping bags/pillows
Camp stove/fuel/lighter
Pots/Pans
Spatula/cooking fork
Dishes/cups/utensils
Groceries
Trail snacks
Extra bottled water
Water-purifying tablets or filtering straw
First-Aid Kit Hand sanitizer
Antibiotic ointment
Insect bite/plant-rash salve
Aloe or calendula
Water-proof Band-Aids
Large Band-Aids
Butterfly Band-Aids
Blister pads
Gauze
First-aid tape
Tweezers
Small Needle
Benadryl
Rehydration tablets
Antidiarrheal tablets
Stomach reliever
Pain reliever
Readers' Pick:
Women's Hiking Boots
Merrel's Moab 2 waterproof hiking boot has an air cushion in the heel for schock absorbtion and a removable inner sole that you can air out. water proofing keeps water out but vents sweat to keep your feet dry.
Bungee laces make it easy to take the boots on and off and guarantee you won't have untied laces to trip over on the trail.
Baby & Toddler Vacation Packing List
Diapers/wipes/changing pad
Baby Powder or diaper paste
Swim diapers
Extra onesies
Extra clothes
Crib or playard sheet
Baby blanket
Sleep sack
Pacifiers
Bath-time essentials (towel, washcloth, baby soap/shampoo)
Small quantity of baby laundry detergent
Small bottle of dish soap
Cuddly toy
Travel toys
Picture Books
Pool/bath toys
Bottles or spill-proof sippy cups
Feeding essentials (bowl, spoon, fork, bib)
Pre-measured formula
Shelf-stable milk
Essential baby food
Essential baby snacks
Burp cloths
Travel Stroller (and bag if gate-checking)
Car seat (and bag if gate-checking)
Travel crib (and bag if gate-checking)
Carrier
Readers' Pick:
Portable Privacy Pod
Anyone who has ever tried to share a hotel room with a baby or toddler will understand the genius of Slumberpod privacy pod.
It's a small, lightweigh pop-up tent sized perfectly to fit over your portable crib or travel playard. A zipper lets you decide how much privacy you get and how much light baby can have.
It's ventilated and made of breathable fabric and flexible aluminum poles. It folds up into its own bag, small enough to fit into a carry-on.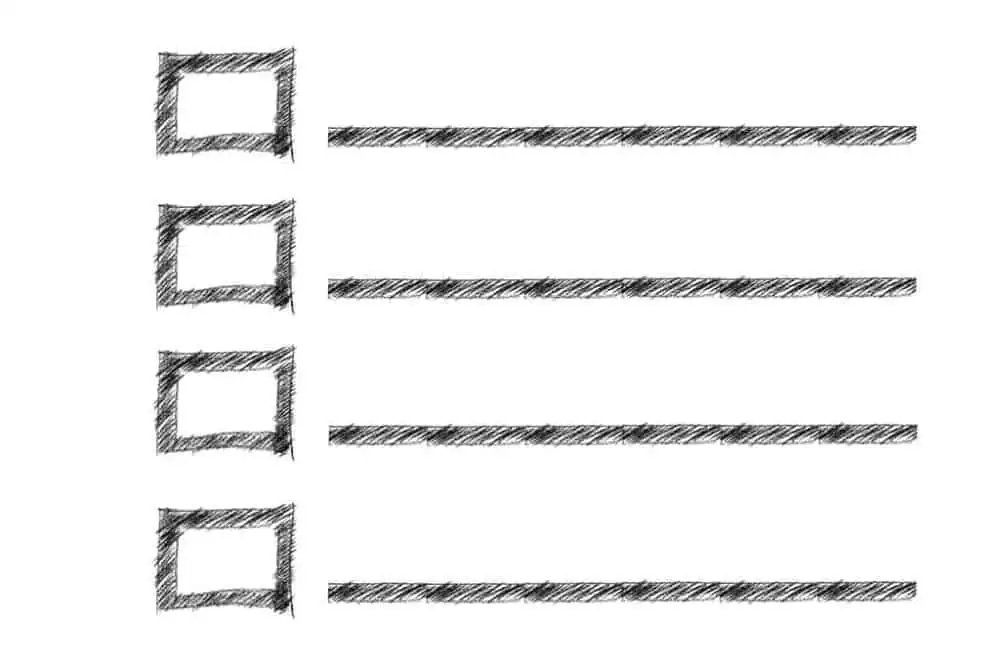 The Printable lists:
Pin it for later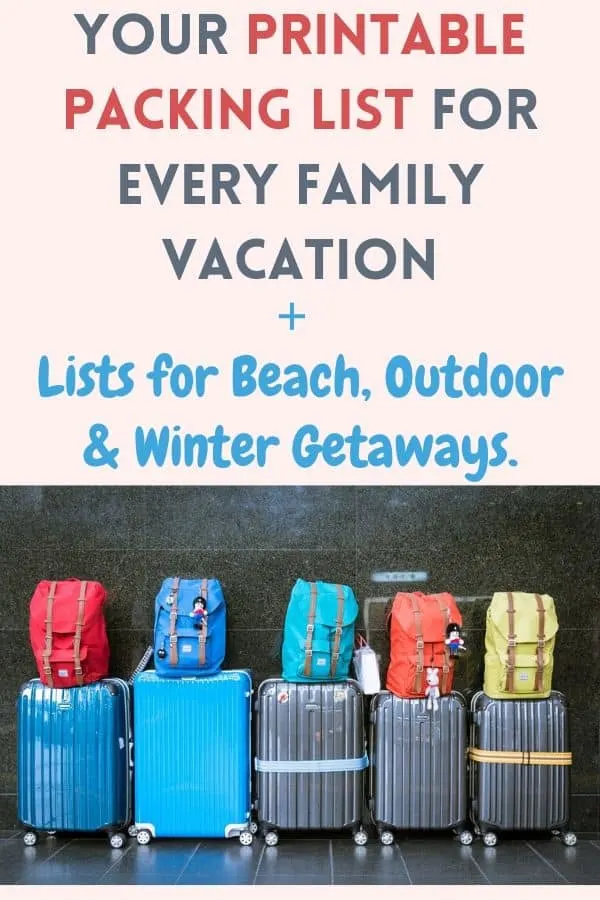 Have we missed anything? Send us a note and we'll add it to the list!