Imagine a nation that can boast the world's fastest zip line, 641 castles and ties to Charlie Bucket, The BFG and Dr. Who.
That country is Wales and it can serve up a fun vacation for families with kids of almost any age. This tiny nation within the United Kingdom is a bit of a hidden gem that particularly shines as a family destination..
Here are things you can do in Wales that make it an appealing destination for kids and parents alike. And if we may say so, we think they're whoopsey-splunkers (to quote Roald Dahl's BFG.)
5 Top Things For Families To Do & See In Wales
1. Take A Road Trip
While there is a lot to do and see in Wales, the whole country is about 180 miles long and 60 miles wide; traveling from North Wales to south takes about four-and-a-half hours (and its capital, Cardiff is only a two-and-a-half hour train ride from London).
This means you can cover the country at a relaxed pace in a week or so, and without subjecting your kids to more than a few hours of travel at a time. Less driving and more doing is definitely family friendly!
2. Find Adventure Activities
There are a lot of activities in Wales for families with tweens and teens. The challenge for parents will be keeping up with your young ones.
The most unique activity is probably Bounce Below, which is just what it sounds like. Kids from the ages of 7 to 16 can climb, bounce and jump on a series of bouncy nets installed in a former mine cave about the size of a cathedral.
Junior Bounce Below is a new, milder experience they've added for 3 to 6YOs.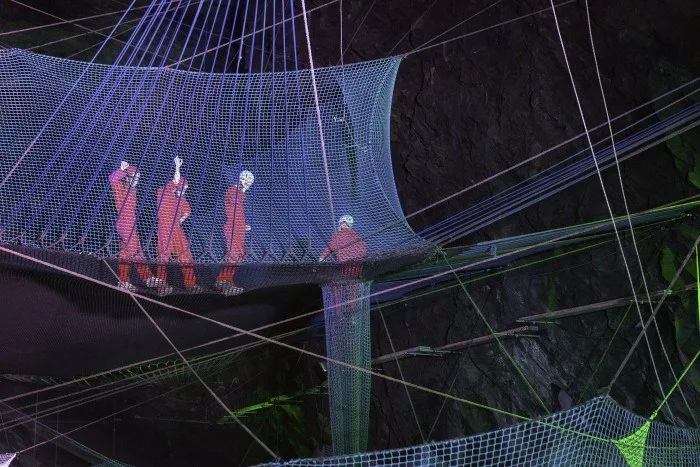 Bounce Below, located in Central Wales, is owned by Zip World, which also offers zip line experiences at former mines and quarries around the country.
At its Bethesda location, further north, adults and kids 10YO and up can get their adrenaline thumping with "Velocity." The fastest zip line in the world and the longest in Europe, it sends you flying headfirst over a former slate quarry and the Welsh countryside.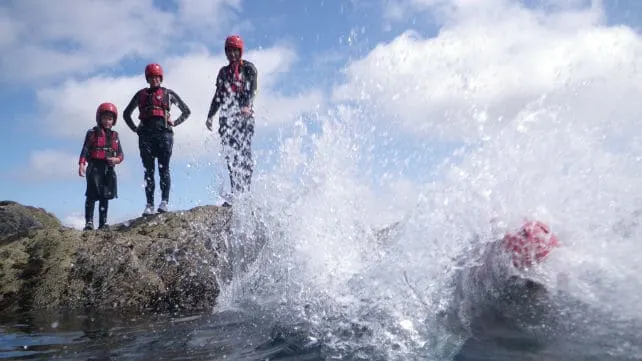 With teens and tweens who are strong swimmers you can try coasteering, a sport developed by Welsh surfers that involves swimming, rock climbing, cliff-jumping, spelunking and more. Visit Wales recommends hiring a guide or joining a group if you've never done it before to make sure you do it safely.
Speaking of surfing, Wales has more opportunities to do it than you might expect, and has several surfing schools as well. If you're a fan or surfing and SciFi you can you can surf at a Doctor Who set location with Southern Down Surf School.
3. Celebrate Pop Culture For Every Age
Kids light up when an unfamiliar place has ties to something they know and love. Wales has several activities for families that are tied popular television and book characters.
For Preschoolers
Thomas the Tank Engine was conceived in Wales and the inspiration for him and his friends will be apparent if you ride any of ten steam trains called the Great Little Trains of Wales.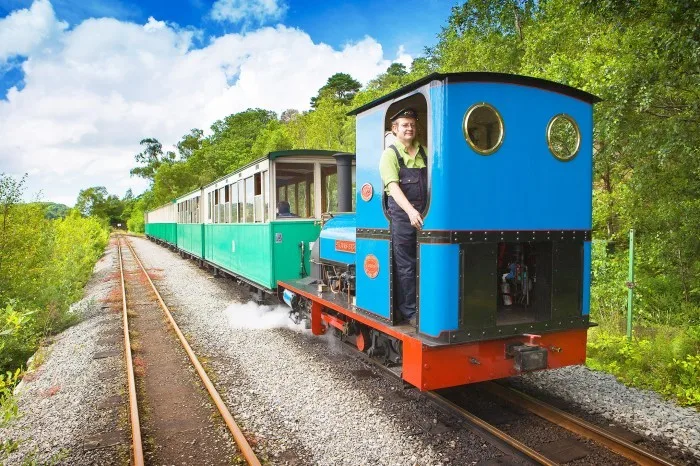 These narrow gauge railways have been beautifully restored and can be found throughout the country. The Talyllyn Railway is the one that inspired the Thomas books. It travels from Tywyn to Abergynolwyn and Nant Gwernol in Mid-Wales. Kids will be enthralled with the train itself while parents will appreciate scenery like the Dolgoch Falls. You can also get off and take an easy walk in the forest at Nant Gwernol.
If you really want to give your toddler a thrill book a Day Out with Thomas at the Llangollen Railway, a standard gauge heritage railway in North Wales. The day includes rides on a real steam engine, face painting and the chance to meet characters like The Fat Controller and Thomas himself.
For School-Age Kids
Roald Dahl was born in Cardiff, and you can track his childhood throughout the city. You can also learn more about Lewis Carroll and his inspiration for Alice in Wonderland in the northern part of the country.
For Teens (and their sci-fi loving parents)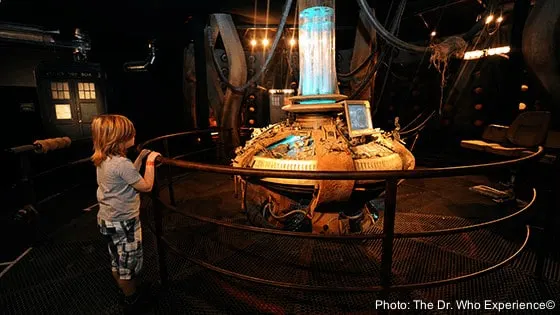 The long-running cult TV show Dr. Who is filmed in Wales. Fans will want to make their way to Cardiff Bay in South Wales for The Dr. Who Experience, which houses the biggest collection anywhere of "Time Lord" artifacts and props from the show.
Play Doctor-inspired games (watch out for Daleks!) and enjoy interactive exhibits that will make you feel like a Tardis has placed you right inside the doctor's world.
Tip: Seasonal walking tours highlight the Cardiff that you see in the show. Naturally it's a fun way for fans to tour the city, but there's enough to engage their non-fan family members as well.
4. Explore Castles (a lot of them)
Castles that are particularly family friendly include Castell Henllys, a prehistoric promontory fort in Pembrokeshire National Park.
Built around 600 B.C., it evokes the age of the ancient Celts. Costumed Celtic guides who will show you how the ancient Welsh lived with their families. Try grinding your own flour in recreated roundhouses.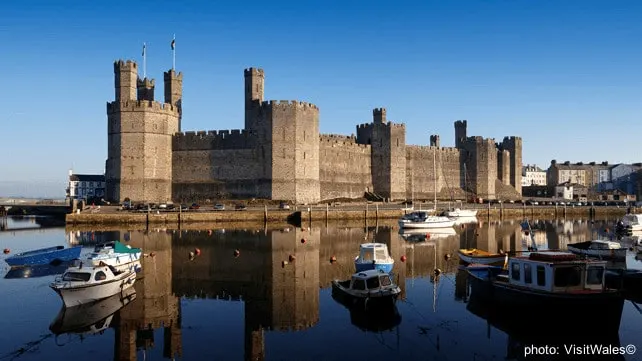 There are also the Castles of Edward I, Beaumaris, Conwy Caernarfon and Harlech, all UNESCO World Heritage sites. Built by Edward I's military architect these are the kinds of castles that live in children's imaginations forever.
Climb up turrets, clamber down to dungeons, cross moats and even dress up like a knight in shining armor, a king or a queen in certain castles' kid-friendly interpretive centers.
Tip: A Cadw pass is handy for castle hopping. It includes admission to more than two-dozen castles and historic sites. You can buy a three- or seven- day pass, and neither has to be used on consecutive days.
5. Discover Welsh History
For an unusual museum experience that's likely to engage kids and adults consider venturing underground via the Big Pit National Coal Museum, a UNESCO World Heritage site in South Wales.
Don miners' clothes and lighted pit helmets before following a tour guide into the underground world that has played a huge role in the culture, economy and history of Wales.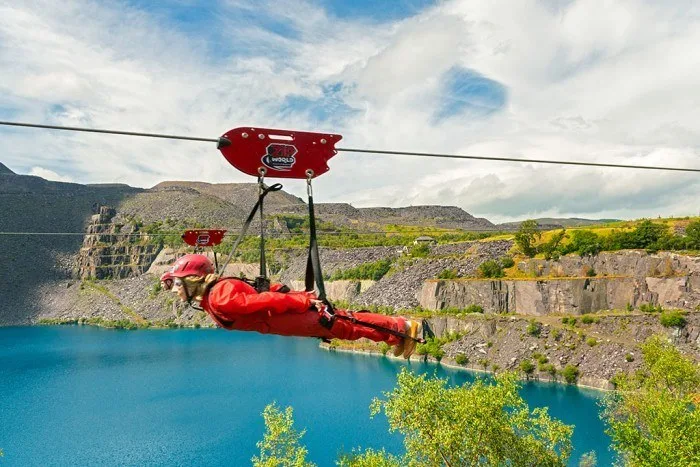 Back above ground, interactive exhibits help put the miners' lives into context. Science-loving kids should check out the exhibits that explain the history and formation of the rocks and caves where the mines were dug.
Wales is a country that is likely to surprise and delight you with the many things there are for tots, kids and teens.
Pin it for later!