My favorite way to honor July 4th is to spend time on Cape Cod, the place where our nation ostensibly began. As a food writer from Queens, NY with family roots on the Cape and a teen son who will try just about anything I feed him, I love to eat on Cape Cod.
Restaurants are one of our favorite reasons to return to the Cape annually. Fish is impeccably fresh almost everywhere from the simple fry shacks to the five-star restaurants. In many years of vacationing there, we've only had a handful of bad meals.
Here are foods Cape Cod is known for and the best restaurants for enjoying them with kids along (though I do suggest two date-night spots, too, if you can find a sitter.
• Save on lodging with a vacation home on VRBO and splurge on a lobster dinner or two!
• Find the best seasonal hotel deals on *Trip Advisor.
• Find the lowest rates across booking sites with Hotels Combined.
• Read more: Top things to do with kids on Cape Cod and in Newport, RI.
Top Cape Cod Foods & Restaurants for Families
Eat Clam Bellies
Here is my first essential rule for eating Cape Cod: Clam bellies or bust. Don't under any circumstances order clam strips at the myriad fry shacks for which Cape Cod is known; they're more breading than clam. Whole bellies offer a juicy, briny taste of the sea that will make you reel.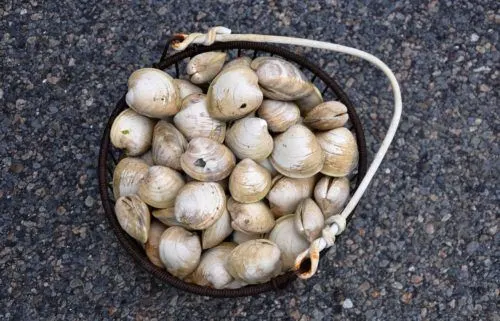 We favor Seafood Sam's, Kream N Cone and Captain Frosty's (we've hit all of them in one hedonistic day). Try them all and lend your voice to the age-old local debate over who has the best.
They're all fast casual and have other options if your kids are less crazy than you about clams. We recommend you always eat in, though. Hot fried clams will steam and lose their crispiness if you wrap them up to go.
They all have soft serve ice cream to tempt your young ones but hold out and read on!
Other Seafood Essentials
Don't focus so much on clams, though, that you neglect the rest of New England's seafood bounty. One of the region's best treats are steamer clams, which have softer shell (more like mussels) and are usually only available in summer.
Remove a steamer from it's shell, take the rubbery sheath off of its tale (no jokes please, there are children present). Swish it through some clam juice to remove stray sand, draw it through melted butter and eat it. Summer bliss!
If you don't want to mess with cracking open a whole lobster (I think most steamed lobster dinners are overpriced anyway), just go for a lobster roll. Good ones aren't hard to find. Look for a toasted, buttered top-split roll with lobster piled high like the one below from Seafood Sam's.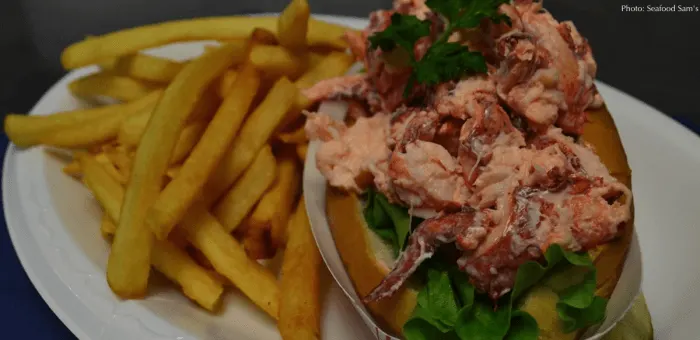 Don't miss Sesuit Harbor Café in Dennis, my favorite place to eat on Cape Cod. Nothing is better than sitting outside under the umbrellas on its wide waterfront patio on a warm, sunny day. Watch the boats go by with a Lobster Roll in hand and a cold local microbrew within reach.
In Chatham, real New England clam chowder at the collegiate Squire is a must.
Make a point of getting to the Oyster Company in Dennis Port before 6:30 for their daily oyster special: local quivet necks for $1.25 each. It's also one of our favorite spots for a laidback Sunday lunch.
Brewster Fish House on 6A in Brewster has a wider menu than your average fry shack and prides itself on sourcing locally. It's been a consistent source of fabulous meals for us.
Clancy's in Dennis Port serves old standbys—think a fisherman's platter, baked scallops, linguine with clams— but done with care. The kids menu has fish & chips as well as the usual items. There's usually a wait but they'll offer crayons to the kiddos and speed your order once you sit down if your kids look really hungry.
Further up the Cape, catch the oyster happy hour at Winslow Tavern in Wellfleet. Order raw, broiled or roasted oysters starting at about $10.50 for 6 ($5 less than at lunch or dinner). It's also a good place when you want a change of pace from casual decks and clam shacks and want your food served a bit more stylishly in a place that's still kid friendly.
Provincetown Portuguese Food
If you make it as far as P'town, stop at the renowned Provincetown Portuguese Bakery on Commercial Street for kale, bean and linguicia soup for you. Get your kids to try it by rewarding them with malasadas, fried, sugared dough, my kiddos love.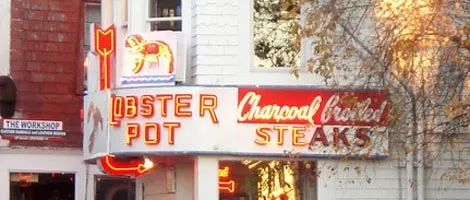 Our main meal in P-Town is always at the Lobster Pot, a legendary place that serves up seafood with a Portugese accent. The with-dinner salad (with homemade dressing) makes up for the calorie-busting breadbasket (awesome pumpkin bread!) and linguica-crusted cod.
If you have small kids though, be forewarned that it's often crowded and cacophonous with surly service.
What You've Been Waiting For:
Local Ice Cream
My other essential Cape Cod food rule: This is homemade ice cream territory; Take advantage of it. Avoid mediocre mass-produced Hershey's ice cream (which has nothing to do with the chocolate company).
The Kennedys put Four Seas on the map. You can make like Jackie O' and order the peach.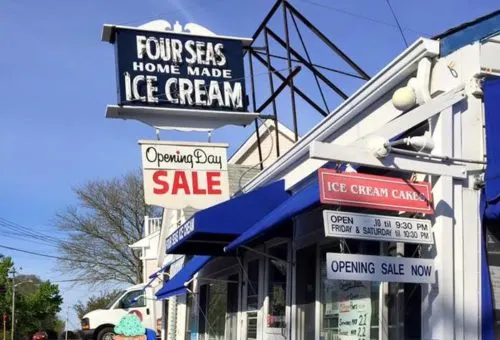 Locals seem to go for penuche (a brown-sugar-and-milk fudge) and rum raisin. I think pistachio/pineapple, strawberry, peanut butter/dark chocolate are all just short of a religious experience.
The homemade hot fudge is a must, especially with the banana ice cream.
The shop's home base is in Centerville (near Hyannis). But you can find their ice cream in other scoop shops, restaurants and grocery stores all over the Cape.
Sundae School, which has three locations, serves up particularly reach and creamy ice cream in flavors that range from classic (peppermint!) to more exotic (Australian ginger) to kid favorites like cookie dough and black rasberry.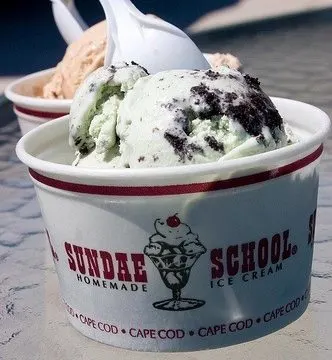 Buffy's Ice Cream Parlor in Chatham is known for fun seasonal flavors. Look for Limin or orange-creamsicle soft serve in the summer; pumpkin in the fall.
Cape Cod Creamery, which also has three shops, is fantastic. The original South Yarmouth stand has an inviting wraparound porch and comfy lawn chairs where we sit and enjoy pistachio (me) and Caramel Crunch (my husband).
And Cape Cod Sweets
Stop by Chatham Candy Manor for some dark-chocolate-covered cranberries or giant strawberries (or both if you're me!), plus fudge to take home.
Outside of South Yarmouth, look for Mermaid Taffy, an outdoor stand on route 28. A stuffed box will run you about $15 dollars. Their taffy is less sweet and with better flavors than cheaper stuff you've no doubt had elsewhere.
So even if you think you don't like taffy that much, pull up in the gravel parking lot and try a few of the more than 30 flavors including cranberry (my favorite) and fluffernutter (my husband's). They're pretty generous with samples.
Best Bets for Breakfast
Thanks to its shady back porch, Chatham Cookware Cafe is our favorite for reading the morning paper over an iced coffee (when the kids cooperate). It's the place for grab-and-go breakfasts including egg sandwiches, bagels, buttery Kouigan Amann and and sweet, gooey Chatham buns.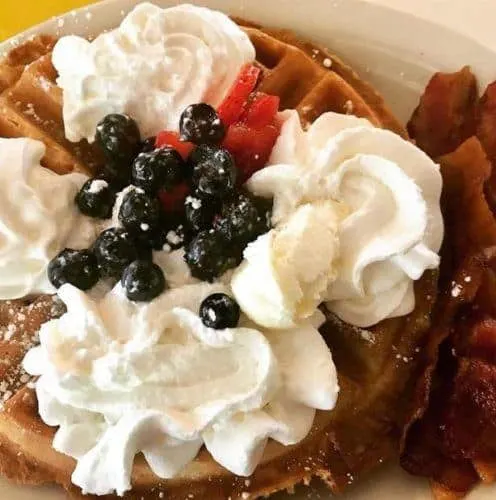 In Harwichport, Capeside Kitchen servies up french toast, pancakes or waffles with your choice or berries or even apple pie filling. There's an extensive egg menu for folks who like breakfast on the savory side. Dine between 7:00 and 8:00 AM on weekdays and breakfast entrees are $5, a deal worth waking up for.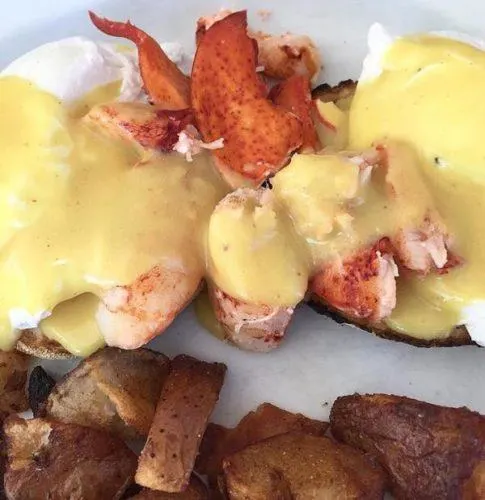 In Dennis Port, the Wee Packet (top) is another good bet for from-scratch breakfasts including a "full Irish" if you want it. Or make your eggs benedict more indulgent with chunks of lobster (above). Kids go for waffles with fruit and whipped cream (above), but sharing is a good idea with these.
It's expanded since it first opened in 1949 so it's less "wee" than it used to be. But still expect a wait if you sleep in on the weekend.
Cape Cod Date Night!
The Ocean House overlooking the water in Dennis Port, and Red Pheasant Inn in Dennis are top choices for a fancy splurge meal. Head to one of these if you manage to swing a vacation date night. The former has live music and is more lively. The latter is your option for a quiet meal.
No matter where or what you eat, enjoy Cape Cod. It's almost impossible not to.
Pin it for later!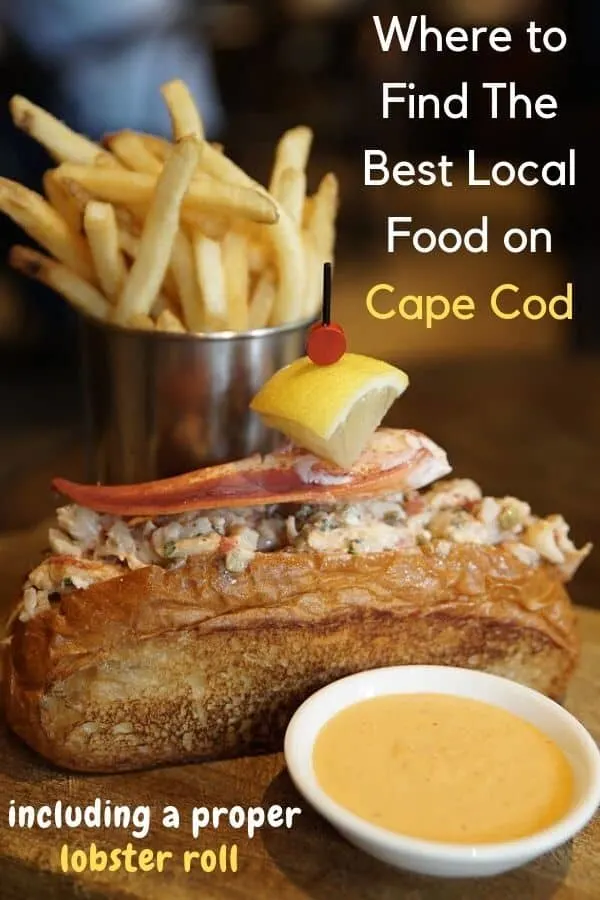 Lisa Antinore is a food writer from Queens, NY. Her family owned a motel in Truro, Cape Cod, for 30 years.
*Photos courtesy of the Pixabay, Cape Cod Chamber, Seafood Sam's and the Wee Packet.