If you're planning to visit NYC on a family vacation you'll quickly learn that Midtown East is not known for being the neighborhood that's most cool (that's Brooklyn), glamorous (SoHo), or exciting (Times Square).
But it is close to some several classic NYC experiences that kids, tweens and teens will love and some lesser-known local activities that your family will enjoy discovering.
In a big city like New York I prefer a hotel that's near a lot of things to one that's in the heart of one particular thing. It makes it easier to do and see more during your visit.
Here are ten midtown Manhattan attractions, all in walking distance of some great places to stay.
10 NYC family activities in Midtown Manhattan
The United Nations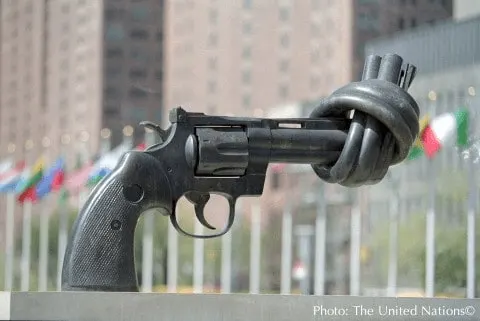 Did you know that you can visit the U.N.? You can get a guided tour, walk through its tranquil sculpture garden on the East River and eat at the Delegates' Dining Room, where a different nation's food is featured daily.
Reservations are required for the tours and dining room. Pay attention to rules about IDs and bags. And remember to dress appropriately in the dining room; you'll be surrounded by people from all over the world–literally. Great for teens and tweens.
The Morgan Library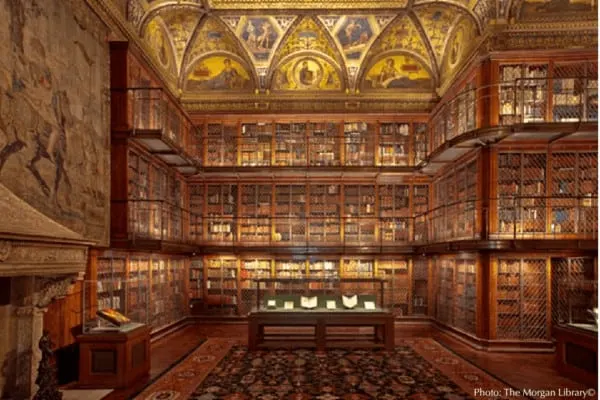 The Morgan is a series of buildings that began as JP Morgan's ornate private library and has evolved into a series of buildings, collections and exhibits.
The original library room is stunning and the museum offers creative and unusual children's programs, often centered on classic children's books or related to book making.
Tip: Check in around the holidays especially. Kids will like the events, teens will appreciate the building.
Serendipity 3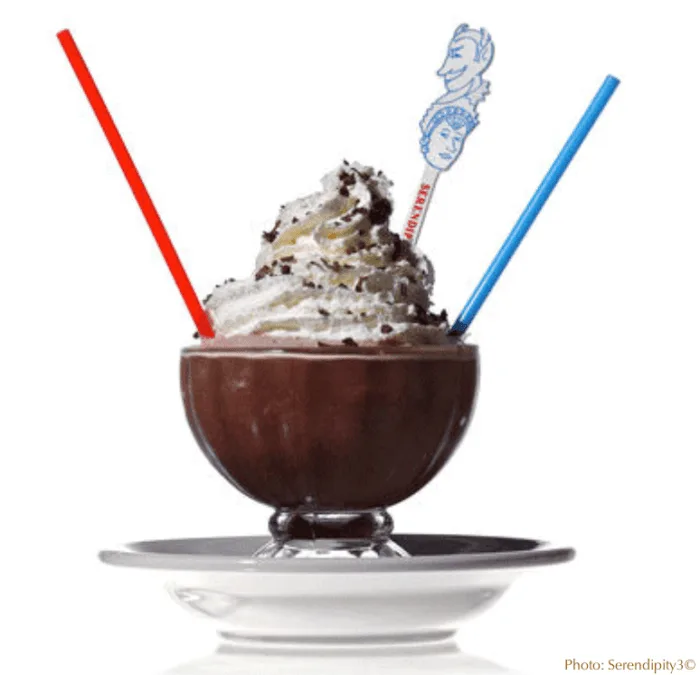 This eclectic café on East 60th street is known for its frozen hot chocolate and for inspiring the eponymous John Cusack movie.
But when I was a teen I loved coming to Serendipity for giant sundaes the oozed with fudge sauce, liquid caramel and whipped cream.
They serve savory food, too, and its apparently pretty good, but I never wanted to ruin my appetite for dessert. Again, no one outgrows ice cream.
Explore Roosevelt Island
One block east of Serendipity you'll find the Manhattan side of the Roosevelt Island Tram, NYC's most unique public transportation. The four-minute ride takes you up over the East River with great views of the Queens borough Bridge and the East Side skyline.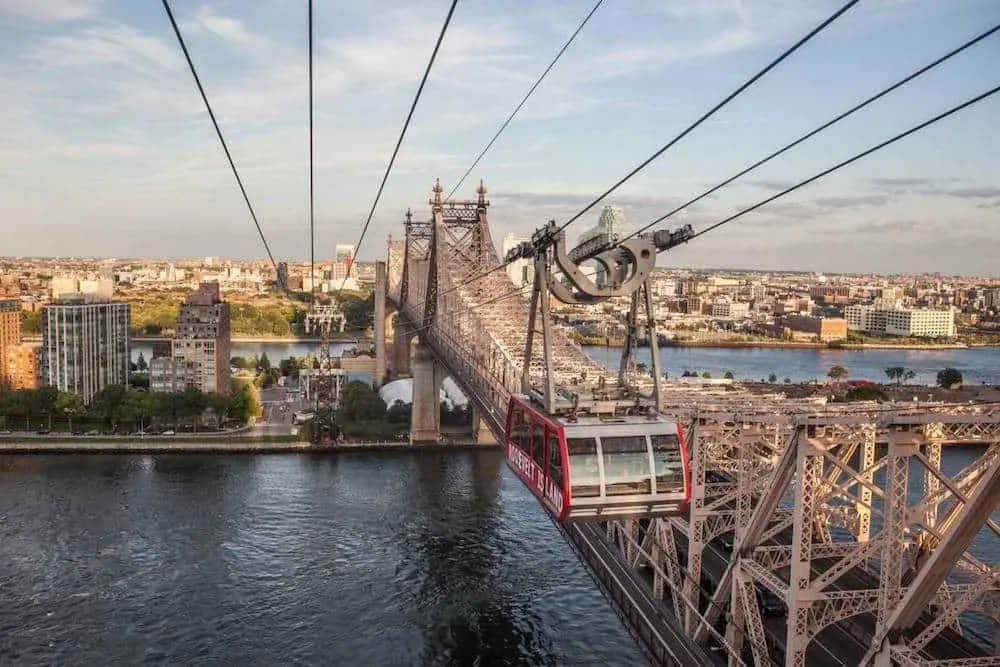 When you land, you can spend some time exploring the island's handful of sites, perhaps renting City Bikes to ride from one end to the other.
When you're done you can return by tram or take the F train back to Manhattan. You need a metrocard to ride the tram, one fare in each direction. As with the subway, kids smaller than 44 inches ride for free.
5th Avenue Shopping
Fifth Avenue might be the most fun place you'll ever window-shop. Your kids will enjoy the Lego Store in Rockefeller Center and the Apple Store at 59th Street.
You'll enjoy looking in the windows at Lord & Taylor, Bergdorf's, Henri Bendel, Tiffany and Cartier. This stretch lights up at the holidays but some of these stores sparkle year-round.
Kids and tweens will love the Lego store, and even teens will like it all.
The 42nd Street Libary and Bryant Park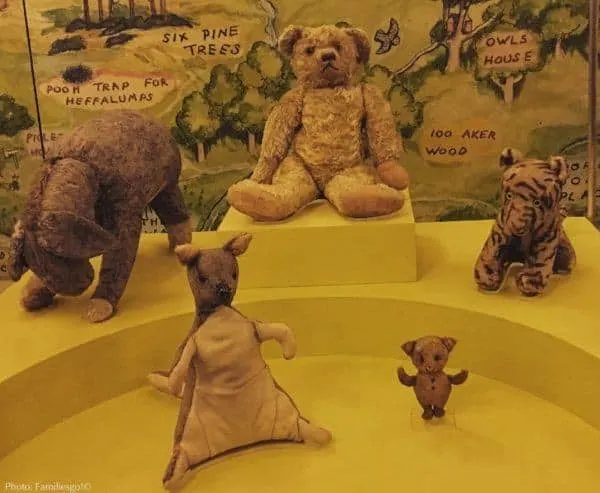 I love the New York Public Library Main Branch for a few reasons: the lions outside, the always changing exhibits and its beautiful upstairs reading room.
But best of all, the children's reading room in the basement is big and comfortable and home to the original Pooh Bear and friends owned by the son of A.A. Milne.
It's a great place to cool off in summer or warm up in winter when your kids are tired of museums and just need to chill out.
Bryant Park, an English style garden behind the library has an ice skating rink in winter and outdoor dining, a carousel and free movies in summer.
It's a truly lovely park and a welcome bit of green in midtown. A great place for little kids to run around and older ones to chill.
Grand Central
It might seem strange to head to a train station to eat, but the food court downstairs has some good New York brands (Shake Shack for burgers and Junior's for cheesecake) And it's a place where your adventurous child can try Indian food while your picky eater gets pizza.
The market upstairs is a gorgeous collection of produce, meats, baked goods and more. It's a good bet for a breakfast on the go or for an afternoon snack.
Before or after you seek out the food be sure to walk into the main trains station and look up. Grand Central's timeless ceiling was made to impress.
The Transit museum store has a fun train display at the holidays. Little kids might find it too busy. Everyone else will love it.
Central Park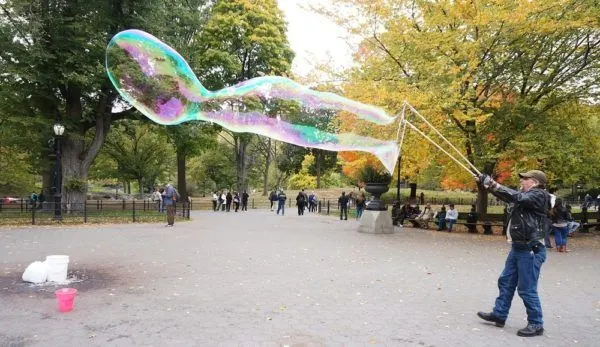 New York's backyard is large and rambling and full of fun. Get a map to help you find the many cool playgrounds, the marionette theater, the zoos and big open spaces.
Sometimes kids skip the playgrounds in favor of climbing the large rocks that pop up here and there. It's one of the few New York spots where locals and tourists easily mingle. There is something for every age, though maybe not for all ages.
MOMA
I think the Museum of Modern Art is the most accessible of New York's modern art museums (though the ramp at the Guggenheim is pretty cool). MOMA offers excellent family tours on Saturday morning with specific programs for 4YOs, 5-to-10YOs and 11-to-14YOs. They begin right when the museum opens, which helps to beat the sometimes large crowds.
Pin it for later!