Where: Watkins Glen, The Finger Lakes Region, NY
The Harbor Hotel's upscale comfort shouldn't have taken us by surprise but it did.
Watkins Glen, New York is known for two things: it's great nearby hiking and NASCAR racing. Main street dining leans toward pizza places, ice cream shops, down-to-earth gastropubs and slightly crunchy delis.
It's easy to forget that it's also a jumping off point for visiting the wineries that dot Seneca Lake, the second longest of New York's Finger Lakes. It's also popular destination for weddings.
Our only regret is that our one-night stay wasn't long enough to enjoy the hotel and the town as much as we wanted to.
The Location:
The Harbor Hotel is at one end of the town of Watkins Glen. You can walk to any of the restaurants and shops in town within five minutes.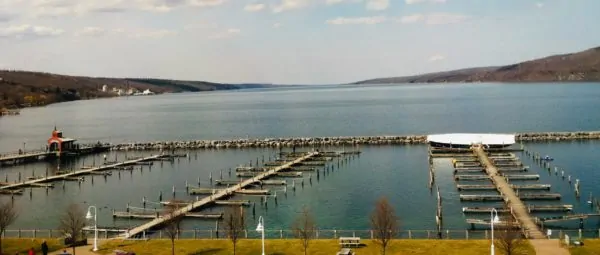 It's also right at the bottom of Seneca Lake with a marina behind it, where we had a short walk around the docks, which were still empty in early spring.
It's a short drive to the Watkins Glen International Raceway, nearby hiking in Watkins Glen State Park and the wineries that line the lake. There are also dairy farms in the area. Some let you stop in to taste their cheese and other products.
The Vibe:
We spent a late afternoon sitting out on the hotel's back patio, looking out over the lake with glasses of very good local dry Riesling. I felt as though I was on a wine country vacation in someplace more exotic than upstate New York, the destination of countless childhood camping vacations.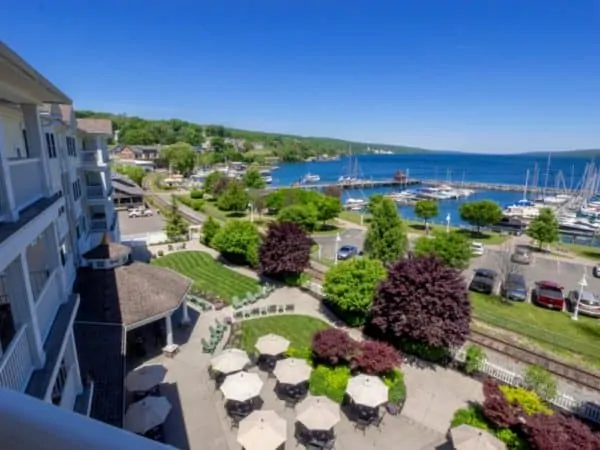 The Harbor Hotel doesn't immediately jump out as a family hotel. The room décor is a little fussy and the lobby has breakable things.
But because of the race track, family friendly wineries and popular hiking spots nearby (not to mention it's ideal setting for weddings) the hotel is used to greeting a wide range of guests.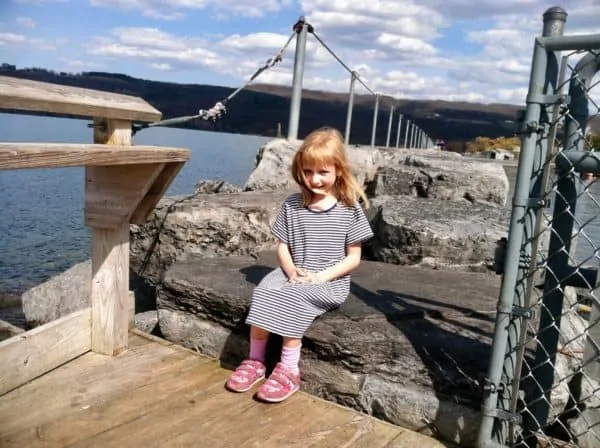 We saw other families staying and there was no point where I felt uncomfortable with a 6YO along.
There was a large group (most likely one of those weddings) off to one side when were out on the patio. Tiny Traveler ran around while drank our wine and no one seemed to notice or care.
The Room:
The single room at this Finger Lakes hotel had a great lake view, and a cozy country inn feel. It was fine for two adults and petite 6YO.
With a second child or an older one make sure to get two queen beds instead of relying on a rollaway, which they charge for.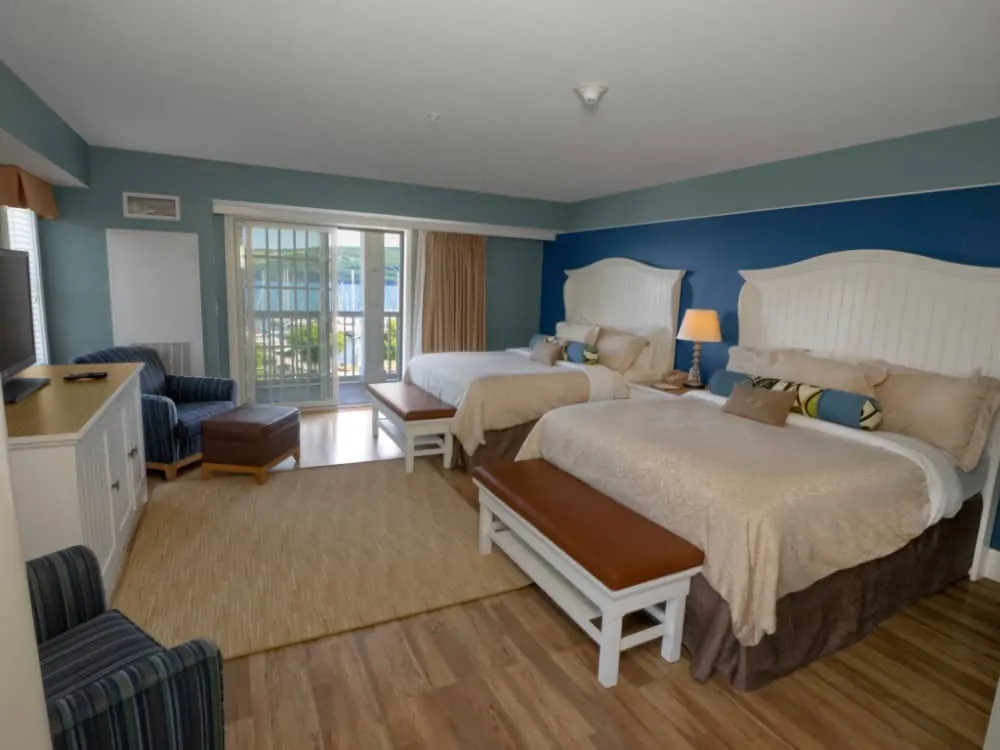 The rooms have refrigerators and modern bathrooms.
As is common these days we had a walk-in shower and no bathtub. This was fine since we were only there for one night. If you have little kids who only take baths and you're staying for a few days I'd inquire about a room with bathtub.
The Amenities: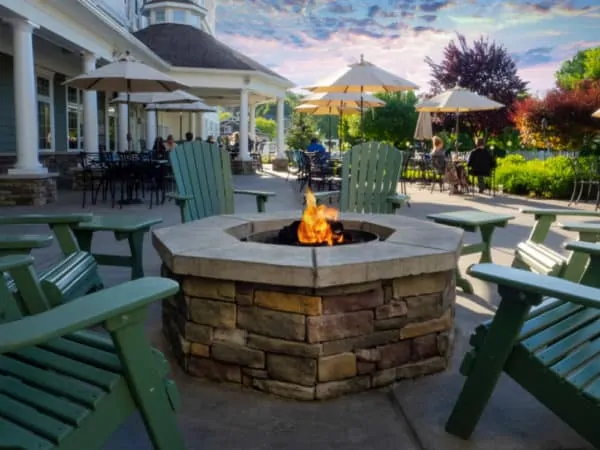 The tavern room connected to the patio was busy and had a friendly vibe. It also had a good selection of local beer and wine on hand; nice touch in a region that emphasizes that.
The patio had a fire ring, which is nice given that summer is brief in this region. We didn't eat in the Blue Pointe Grill, but breakfast looked good. Kids will be pleased by the waffles and pancakes. There are eggs and options for the health conscious, too.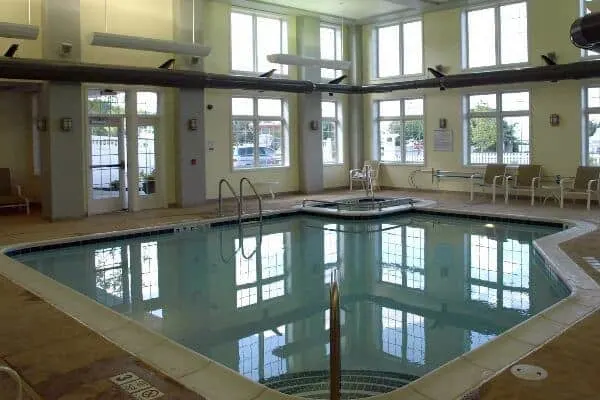 The indoor pool is a little small, but the morning we swam in it we were the only ones there so it was fine. There is a small Jacuzzi, too.
There's free parking, (the parking lot sits between the hotel and the lake, which is unfortunate) and free wi-fi.
The Bottom Line:
A larger family could only stay if it had budget for multiple rooms or one of the larger rooms. But we enjoyed the Harbor Hotel's style and loved the location. We would aim to stay here again if we were going back to the Finger Lakes region.
Pin it for later!
*We were guests of the Watkins Glen Chamber of Commerce during our stay. We did not agree to any particular coverage of the hotel and our opinions are always our own.