The Hotel: Loews Hotel
Where: Chicago
The Location: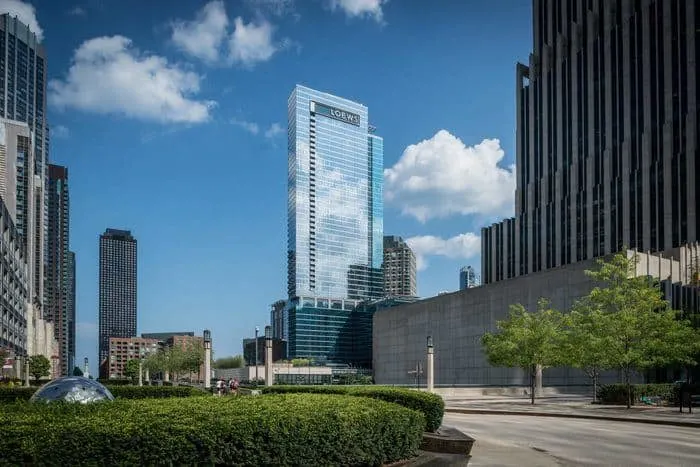 The Loews Hotel Chicago is right downtown, one of a few hotels at the edge of the city's tourist center. It's a short walk to sprawling Millennium Park, the river and its pedestrian esplanade and Michigan Avenue. It also has practical things nearby, like a Target, a Walgreen, a movie theater and even bowling. If your family is craving Chicago-style pizza there's also Giordano's outlet toward the parks.
Read more:
• local-family favorite activities in Chicago
• tips for seeing the top Chicago attractions with kids.
The Vibe: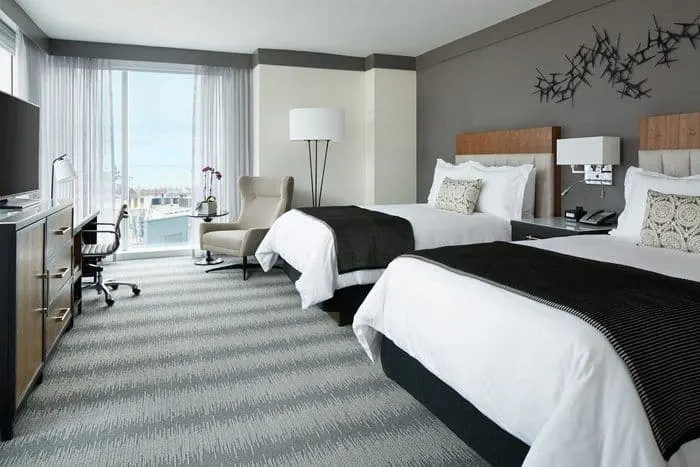 The Loews Chicago is a sleek city hotel, so it might not scream kid-friendly when you walk in the door. But vibe is urban smart, not intimidatingly hip. The staff is friendly and helpful and the hotel makes a point of providing family amenities. The lobby is spacious and comfortable for hanging out and having a drink or dessert. There are other open spaces as well.
The Room:
My standard room was a good size for a city hotel. A family with one child or two small kids will be as comfortable as you can be in a single hotel room. Some rooms have nice views of the river or the city blocks nearby. Like many newer hotels, the room had a large bathroom with a large glassed-in shower but no bathtub. If a tub is important, make sure to ask for a room that has one.
The Amenities:
The Loews Chicagol has cribs and rollaway beds available gratis. There is also a family closet with toys, strollers, high chairs, picture books and other items. Call ahead to ask if they have something you'll need.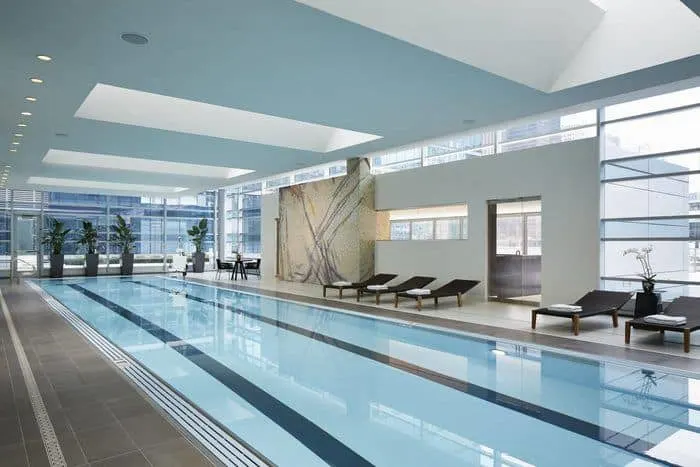 This Loews has a lap pool that's bigger than other city-hotel pools I've seen. When I visited there was someone swimming laps, which made me wonder if kids would be welcome. But there were water toys for kids on the side and the staff assured me that kids could be in the pool with the lap-swimmers.
There is a roomy outdoor rooftop bar and lounge on the same floor as the pool. During the day it was quiet; it gets busier toward evening. It's a great space if you just want to get out of your room to hang out, eat, play board games with your kids or let them run around a bit without you feeling like you're bothering people.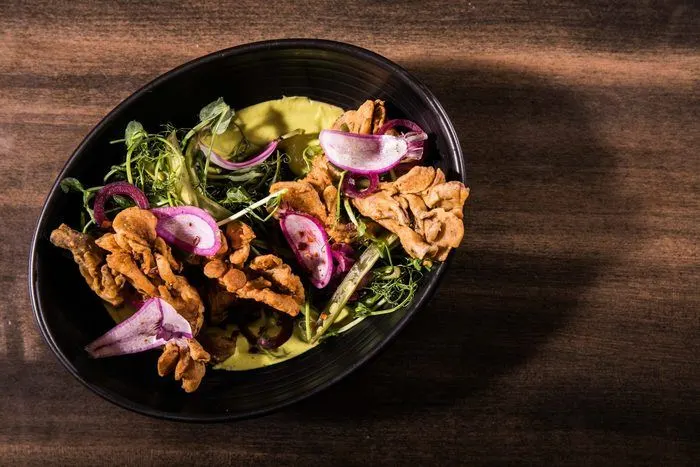 There's no complementary breakfast but there is a Starbuck's in the lobby. The new Loews Chicago Restaurant, ETA, celebrates American train travel. The gastropub menu has retro cocktails, beer cheese croquettes and chicken fried mushrooms (above) that are fantastic if you are looking for a drink and a snack.
Kids will like mac & cheese, fish & chips and chicken & dumplings (there is also a kids menu). Parents can opt for comfort foods like short ribs and whipped potatoes or healthier options like a Brussels sprout Caesar salad.
They usually offer seasonal packages aimed at families.
The Bottom Line:
Overall, the Loews Chicago is probably one of the best places to stay in the Windy City. As long as your kids can behave themselves reasonably well in the public spaces, parents will find that the Loews Hotel Chicago conveniently located with a friendly staff and amenities to make them feel like adults while also letting kids be kids.
Pin it for later!