Like many people I never really thought of Palm Springs a family destination. Too glamorous, too full of spas, golf courses and art galleries. So I was surprised and delighted when the Palm Springs CVB sent me a list of things to do with kid and I actually wanted to do all of them.
This is a great list with something for everyone from toddlers to teens. And most of it will appeal to parents as well (we love that). The only question is, where to begin?
Here are 11 things for families to do in Palm Springs, California.
Read More:
• 5 Things To Do on an Easy Monterey Weekend With Kids
• How to Enjoy a Warm-Weather Lake Tahoe Getaway With Kids
• How To Explore Sonoma Wine Country With Young Kids
11 Surprising Things To Do With Kids in Palm Springs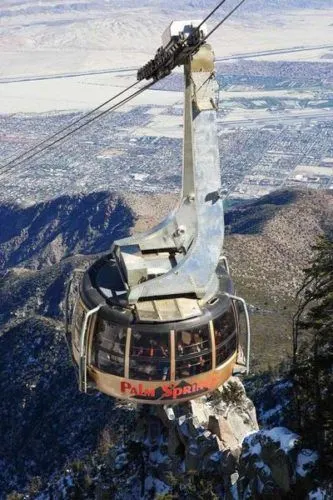 The tram car rotates while rising 8,500 feet above the desert floor. Once you're at the top. explore some of Mt. San Jacinto State Park's more than 50 miles of walking trails on your own or with a guided nature walk. The adventurous can try camping, too.
These canyons are a few minutes' drive outside of Palm Springs on the tribal land of the Agua Caliente Band of Cahuilla Indians. You can see them on foot or bicycle, on your own or with a professional guide. Keep your eye out for lizards, butterflies, rabbits, roadrunners and other wildlife while you explore the desert landscape.
Go early in the day and bring water, hats and sunscreen. Tahquitz Canyon has a two-mile-long loop trail leading to a 60-foot waterfall in spring and early summer.
When you need a break from the desert sun, this water park offers a four-story water-themed fun house, lazy river, giant water tubes and a a wading lagoon with small slides for little kids.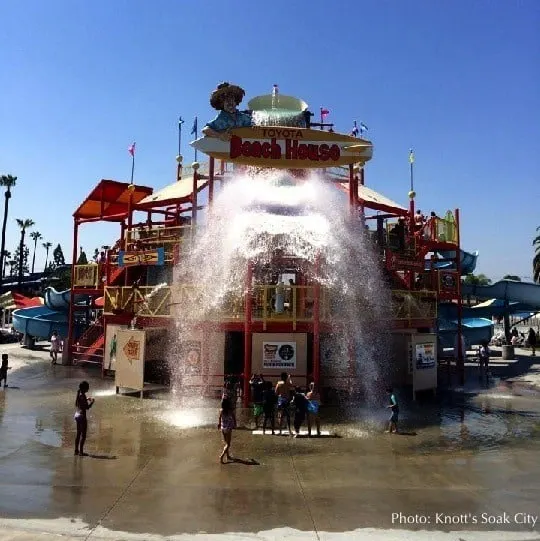 Off-Road Adventures
If you have older kids who don't mind a little jostling, hop in a jeep or hummer, an ATV or dune buggy and do some off-road exploration of the San Andreas Fault or Joshua Tree National Park.
Guided horseback tours are a slower (if still bumpy) way to see the native palms, streams and vistas of the Santa Rosa and San Jacinto Mountain Ranges.
This 1,200-acre wildlife and botanical park is home to giraffes, lions and zebras. But the reason to go is the overnight Starry Safari that offers up-close animal presentations and a nighttime guided walk through the park.
Plan Your Trip To Palm Springs
Find the the lowest rates on Stylish Palm Springs hotels on TripAdvisor.
Rent a Palm Springs house with your own pool on VRBO.
Find the best deals on air fare to Palm Springs.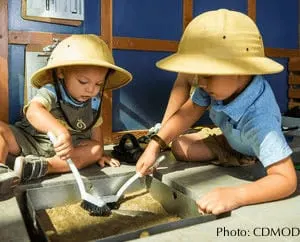 Even in Palm Springs you need a rainy day fall back (or a break from the heat).
CDMOD is highly interactive with a lot of art projects and even a climbing wall. But it's small and better for the under-7 set.
The museum is home to the nation's largest collection of WWII aircraft. Kids will love running around three hangars full of colorful planes while adults will appreciate hearing stories from the vets who flew them.
Keep your eye out for special events, flight demos and if you have a strong stomach, flight simulators.
The museum has several art galleries including its family-friendly Zone 101 space. Look for classes, tours and workshops for kids ages 4-15 that combine art, storytelling, poetry and music. Admission free during Second Sundays.
OK, there is still golf. But it's family friendly golf. If you think your kid harbors an inner Michelle Wie, this is the place to bring it out.
Introduce tweens and teens to golf by hitting the driving range, taking a class or enjoying a round at any one of several scenic resorts.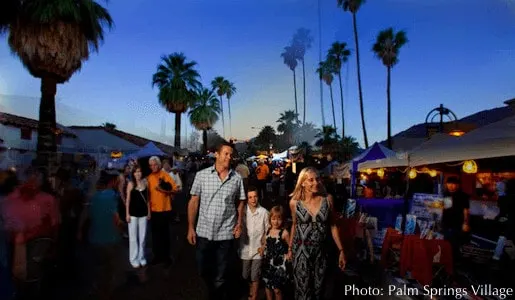 On Thursday nights, Canyon Drive in downtown Palm Springs turns into a street fair. Stores, galleries and sidewalk cafés stay open late while 200 open-air booths offer art, food and handmade items.
Pin it for later!