The action in Thea Stilton and the Cherry Blossom Adventure moves between Tokyo and Kyoto. So we did, too, on a visit that the book inspired.
You can make Kyoto a long day trip from Tokyo with the Shinkansen Nozomi "bullet" train, but I recommend two days. Here is a roundup of things we liked best of in this smaller but culturally rich city.
Read aboutt Japan's other small cities with kids.
5 Awesome Things To Do in Kyoto With Kids
Half the Fun is Getting There By Train
My three kids, my husband and I all enjoyed traveling between Tokyo and Kyoto aboard the bullet train. The 320-mile journey takes only 140 minutes on the Nozomi, a pretty child-friendly time frame. Trains depart several times each hour.
Tip: The Kodomo trains take as long as 4 hours, but keep in mind that the Nozomi is not part of the JR Rail Pass.
Explore a Castle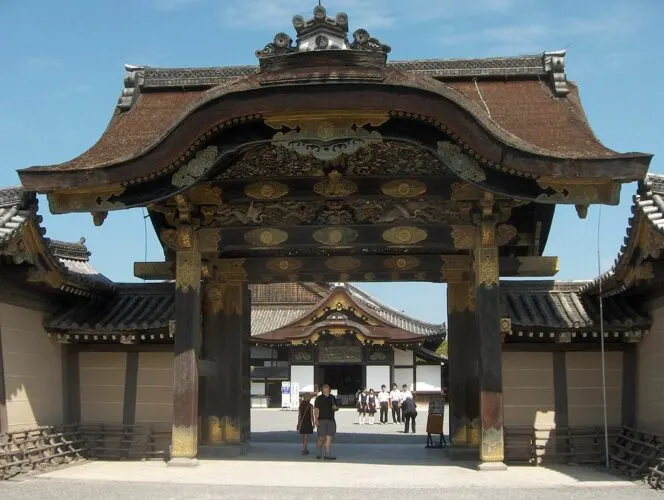 Nijo Castle inside the Ninomaru fortress is by far my favorite historical sight in Japan. Built in the early 1600s, it's one of the best remaining examples of castles from the feudal era. You can pretend you're the local shogun as you explore the buildings and extensive Japanese-style gardens.
Visit Child-friendly Shrines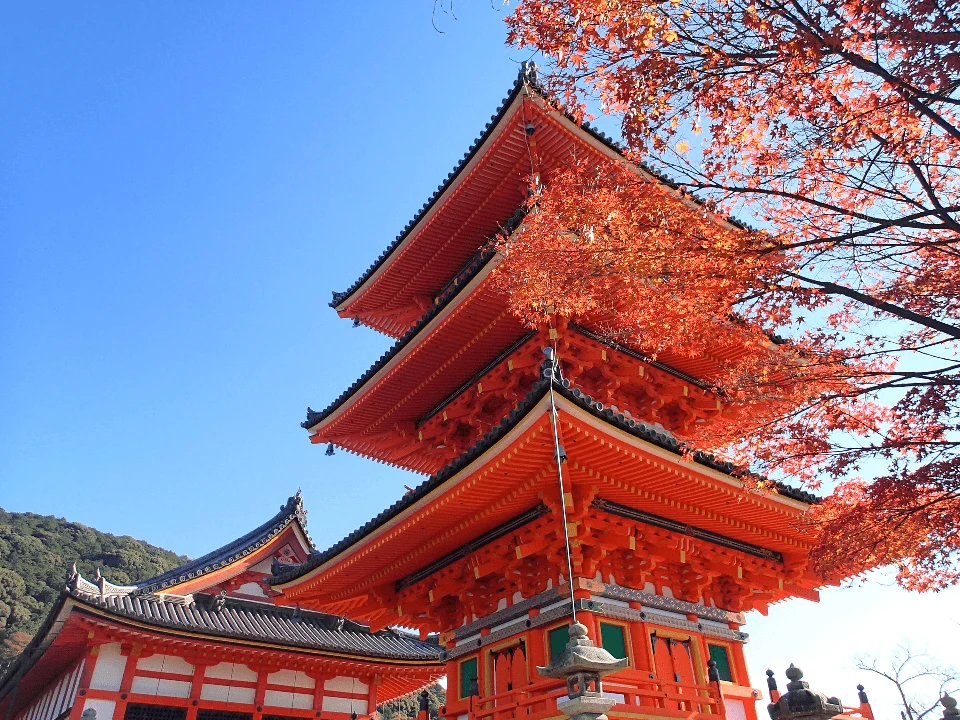 Though they still weren't our kids' favorite outings, we fared better with the shrines In Kyoto then we did in Tokyo.
We bought and decorated fox-face-shaped, wooden wish plaques at the Fushimi Inari Shrine. At Jishu, a Shrine dedicated to the god of love within Kiyomizu Temple, the kids got kick out of walking several yards between two stones with their eyes closed to find out if their love wish would be granted.

Have a Manga Adventure

My tween suggested the Kyoto International Manga Museum, which is primarily a collection of 50,000 books in different languages including English. A cozy reading pit invites younger children to kick off their shoes and grab a book. The exhibits opened my eyes to what a beautiful art form manga can be. Some of the books and pictures had sophisticated themes and wonderful detail that would fit in at any art gallery.
Tip: Have a snack at the café, where you place your order via a ticket vending machine, hand in the printout at the counter, and then wait at a table for your freshly prepared food.
View the Cherry Blossoms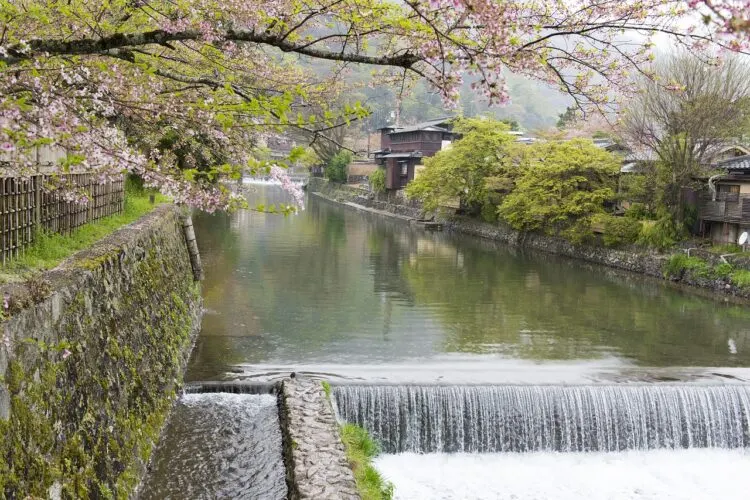 If you are lucky enough to be visiting Kyoto in early to mid-April, like we were, there are lots of opportunities for Hanami, the viewing of cherry blossom trees (including the gardens at Nijo Castle).
One kid-friendly way is to visit Maruyama Park, where families picnic and restaurants set up food stalls and tables under the trees. The people watching can be as colorful as the blossoms.
Tip: Go at night to see the trees lit up.
A second way is it to take a ride on a motorized wooden boat down the Okazaki Canal, where weeping cherry blossoms grace the banks. The boats leave from a boat park in front of the Biwako Sosui Memorial Museum during Hanami season.
Pin it for later!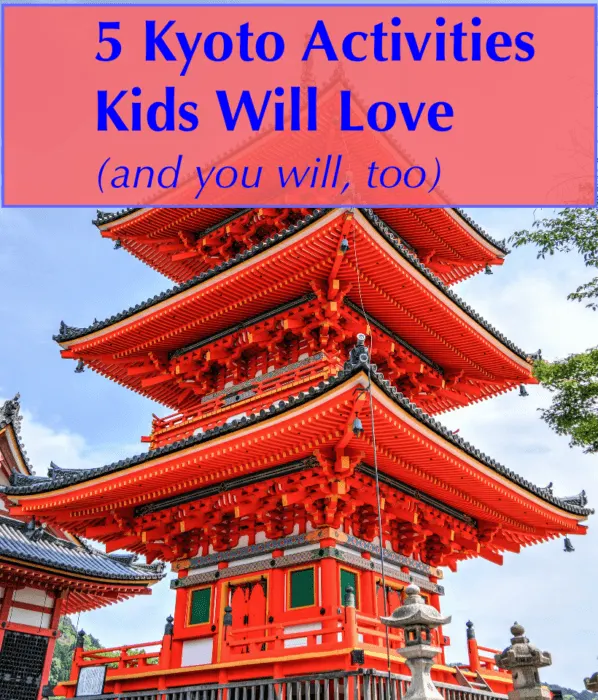 Michele Chan-Thomson moved with her husband and three children from Texas to Malaysia in the summer of 2011. Read about their adventures in Southeast Asia and worldwide in her blog, Malaysian Meanders.