Denver is the gateway to all the amazing hiking and skiing that the Colorado Rockies offer. But before you head to the state's great outdoors, take a few days to explore the city, too. The Mile High City has a lot of fun things to do with kids.
If you are visiting with teens you can rent a B-Cycle from the city's bike-sharing program. With kids and tweens it's easy enough to explore on foot.
Here are the Denver activities I like to do most on a weekend vacation with my kids.
Read More:
• The Most Festive Things To Do in Denver at Christmas Time.
• Take the Denver Ski Train To Winter Park for an Easy Family Ski Weekend.
• Steamboat Springs: Unexpected Weekend Ideas for Families That Do & Don't Ski
10 Essential Things To Do With Kids On a Weekend in Denver
1, 2. Try These Great Museums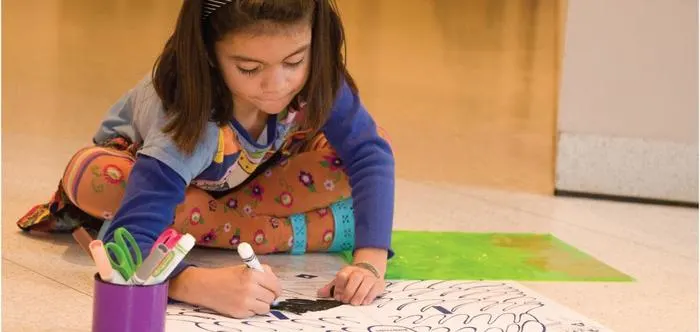 • The Denver Art Museum encourages families to visit with enrichment activities for kids 10 and under.
Look for Gallery Games in specific rooms, such as an animal scavenger hunt or scented sensory boards that encourage you to notice details in the art. There's also a drop-in room with art projects tied to exhibits.
Tip: The art museum offers free admission on the first Saturday of each month.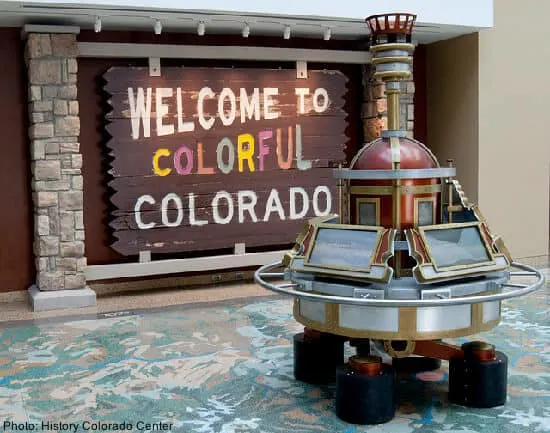 •. The remodeled History Colorado Center has a local focus and lots of the hands-on stuff kids crave.
Explore local history by pushing "steam punk–style" time machines over a large interactive map, or step into the Old West town of Keota (top), where actors recreate life in in the 1800s in Destination Colorado.
3. Celebrate Women's History & Have Afternoon Tea
• Inspire your daughters with a visit to the Molly Brown House, where you can learn all about this traveler, writer, social activist and would-be politician known most for not going down with the Titanic. There are drop-in activities for families and special mornings for kids on the autism spectrum.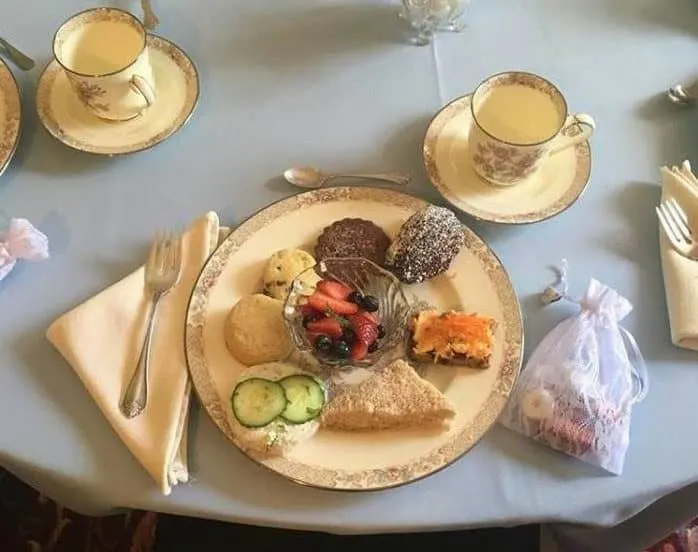 If you're lucky you'll be in town for one of the museum's high teas, where Teddy Roosevelt and other luminaries of Brown's day occasionally show up. These sell out a couple of month's ahead, so book early.
4. Root For a Home Team: at Live Sporting Events
Denver is home to eight professional sports teams: The Rockies (baseball), Broncos (football), Avalanche (hockey), Nuggets (basketball), Rapids (soccer), the Mammoth and Outlaws (indoor and outdoor lacrosse) and the Barbarians (rugby).
No matter the time of year and your family's favorite sport, you can probably take in a game.
5, 6, 7. Three Things To Do Outside
• From May through October you can head to Elitch Gardens, a theme park with rides and a water park.
When it's in the budget I shell out for a poolside cabana. It's $200, but includes meals, tube rentals, bottled water, a fan and (best of all) a shaded place to relax while the kids splash.
• If you head to the Denver Zoo, make sure to stop by the $50 million, 10-acre Elephant Passage exhibit that features Asian wildlife.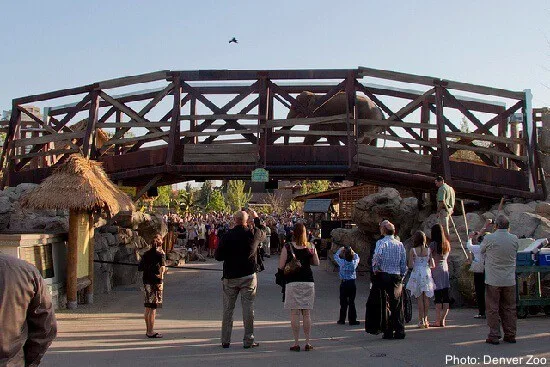 • At the stunning Denver Botanic Gardens leave time to explore the Mordecai Children's Garden, where young kids can splash in a stream, play dress up, dig in the sand, look for bugs, learn about rooftop gardening and, of course, touch the flowers.
Planning this trip?
Book a direct flight to Denver on Kayak.
Easily Compare hotel rates across the web with TripAdvisor.
Book a Denver Ghost Tour or other fun activities on Viator.
8, 9, 10. Don't Forget to Eat: Denver Restaurants
• The kids menu at the Denver Aquarium's restaurant will not thrill you, but the 50,000-gallon tableside fish tank will. You'll see fish from the Caribbean Sea, Hawaii, South Pacific and the Indian Ocean. If you're lucky they'll be catching a meal at the same time you are.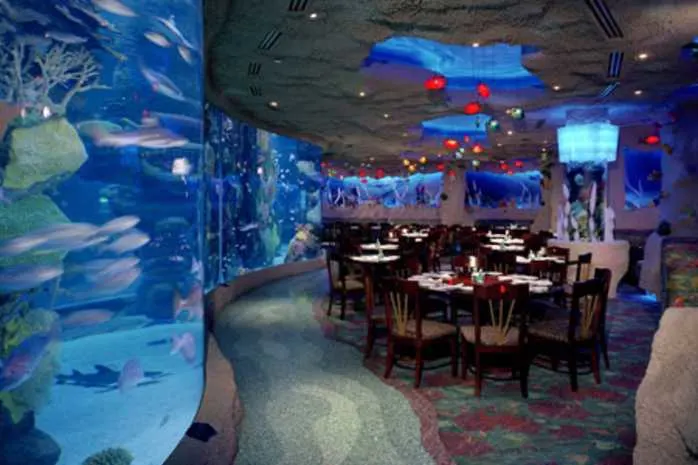 Tip: Stop by for lunch or dinner, even if you can't explore the whole place. Kids of any age will enjoy this, but it's an especially good way to keep toddlers entertained during a meal.
• The non-stop excitement at Casa Bonita might not be every parent's cup of tequila, especially considering there is a lot of good Mexican food in Denver.
But your kids will marvel at the Acapulco-style cliff divers and love exploring the arcade and Black Bart's cave. You can relax with a margarita while you wait for your Mexican food, which is affordable and actually pretty good!
• If the kids eat all their lunch consider stopping by Hammond's Candy Factory, where you can see how your favorite sweets are made. The broken-candy basket in the gift shop is the yummiest bargain bin we've ever stumbled across (last tour is at 3:00, Monday – Saturday).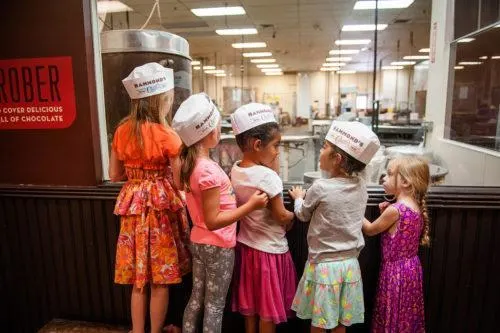 Pin it for later!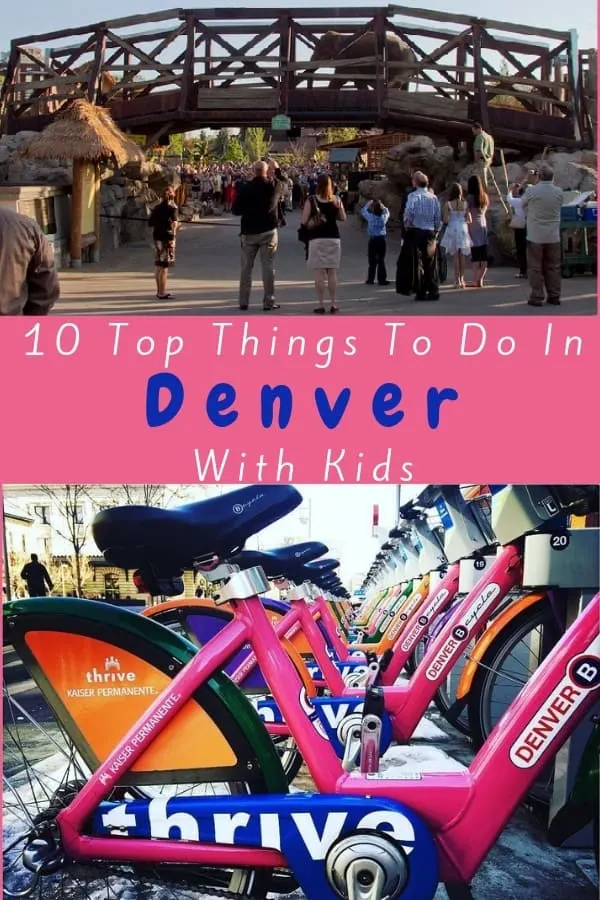 Lesley Kennedy writes about family, fashion and other trends.
• All photos courtesy of the institutions and venues.