I got a few looks when I mentioned that I was headed to Amsterdam with my two kids, ages 3 and 5. Some might well see the city as a destination more suited to your partying years than your parenting ones.
But this city in the Netherlands offers plenty for families to do, see and eat. And like many European towns, it has a laid back vibe that makes being there with kids relatively easy.
Here's what we liked the best on our Amsterdam vacation.
11 things to do in Amsterdam with kids
See great art
My kids were too young for a visit to the Anne Frank annex. But the Rijksmuseum and the Van Gogh Museum are very doable with children.
Each offers youngsters specialized headsets for their own self-guided tour. They also offer kids programs and some hand-on exhibits. Better still, children under 17 are free!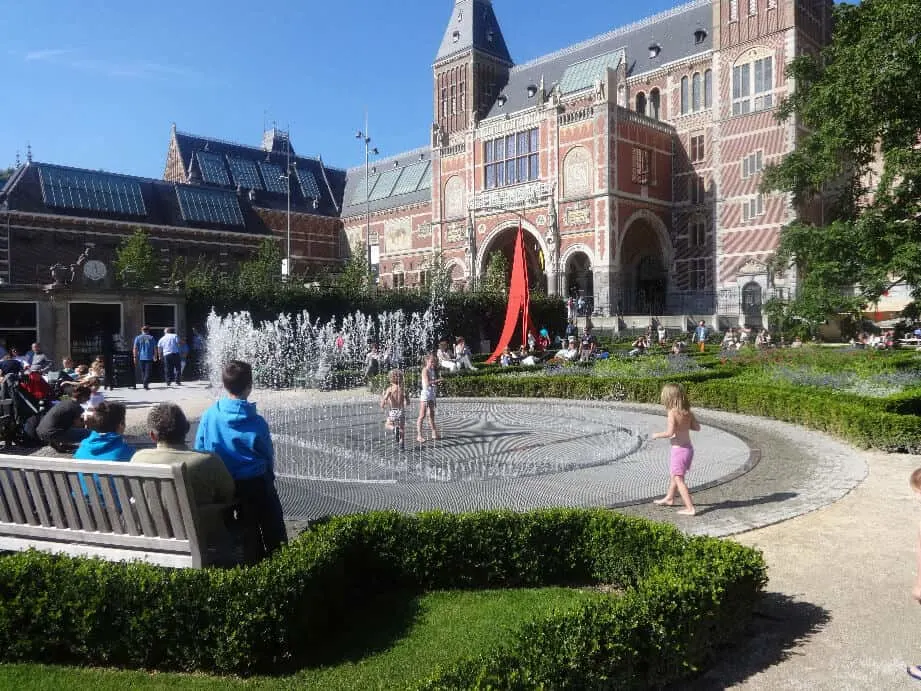 The four-story Rijksmuseum is home to many Dutch classics and artifacts. It starts in the 1100s and brings visitors up to the present day. We couldn't possibly do everything with small kids. So we hit the classics first and then headed downstairs to visit the arms, ship models and miscellaneous relics.
Take a break: The museum also has outdoor free space with a wonderful snack bar that stays open for an hour after the museum closes. We highly enjoyed a prosecco and ice cream break here one afternoon. We recommend it, even if you skip the museum.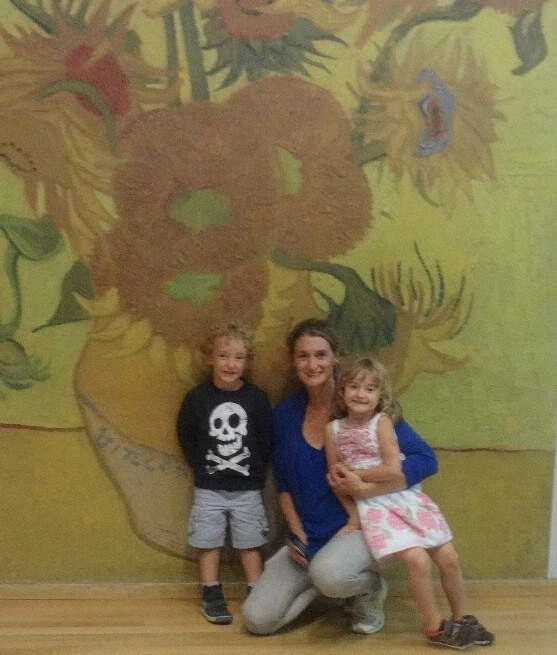 The Van Gogh Museum is small and his paintings are very accessible for kids.
We thought the headsets were really worthwhile and our children enjoyed learning about the artist's famous layering and painting techniques on the third floor.
Parents should ask for Vincent's case and a treasure map from the information desk. These helped to keep our kids engaged.
Note: Mornings are hectic here. I recommend you buy tickets ahead of time to skip the ticket line or plan to visit in the afternoon, when the lines seem to disappear.
Try some kids' activities
Artis, a nearly 200-year-old zoo was not on my must-see list but my daughter insisted and I'm glad she did. The zoo is beautifully landscaped, easy to walk around and houses a planetarium, butterfly pavilion and small aquarium. We spent the greater part of a day here.
Read More:
Top zoos around the world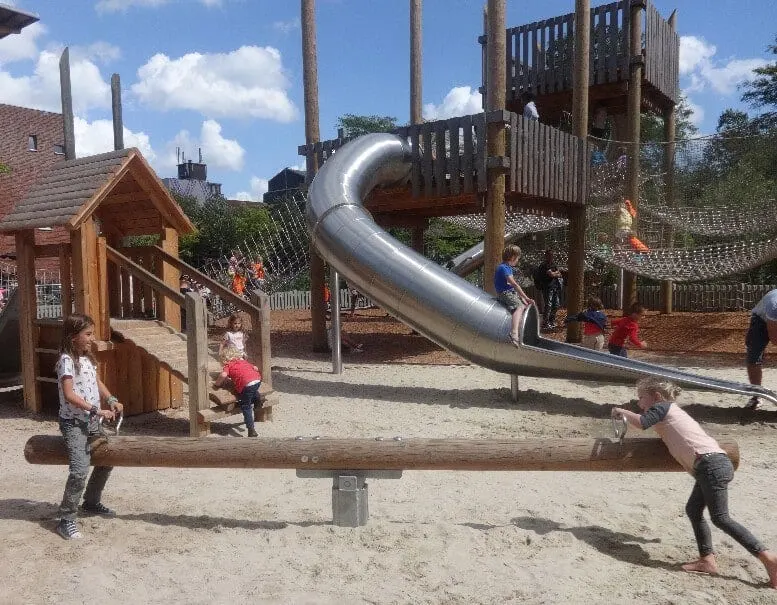 Take a break: De Twee Cheetahs café is nice for lunch. The food is delicious, families can sit outside in the company of giraffes and zebras and kids can play at a charming nearby playground while the grown-ups linger over a post-lunch coffee.
We also checked out NEMO, a science museum that features changing exhibits, hands-on experiments and demonstrations. We enjoyed it, but I think it's best for children ages 6 and up.
Take a break: If you go, pack a lunch and have a picnic on the roof. The view is amazing!
Vondelpark is the oldest, most central park in the city and is quite large. Any of its six playgrounds will make your kids happy and are a good reward for behaving during a visit to the nearby Museum Kwartier complex.
Bring a picnic, people watch or go hunt for the Picasso sculpture.
Take a break: If you forget your picnic, head to the Melkhaus for breakfast or lunch. It has a private playground that allowed us to sip our morning lattes in relative peace.
Local Tip: Kids Cooking Class in Vondel Park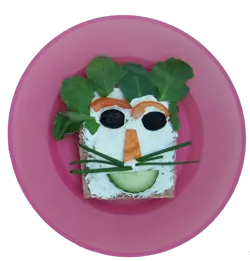 Parents visiting Amsterdam with kids 12 and under will want to have a meal at Kinderkookcafe in Vondelpark.
Drop school-age kids off for cooking classes while you take in a museum. Return and have them serve up the results.
For the under-5 set, drop in and let them roll their own pigs in blankets or decorate cupcakes while you enjoy good coffee and uninterrupted conversation.
Make sure to get a photo of your little Jamie Oliver or Nigella Lawson in his or her chefs hat.
Eat waffles and shop
Stroopwafel stands are everywhere, selling two thin, freshly pressed waffles held together with sticky, sweet filling. The smallest pang of hunger was a good reason to stop at one. We were never disappointed.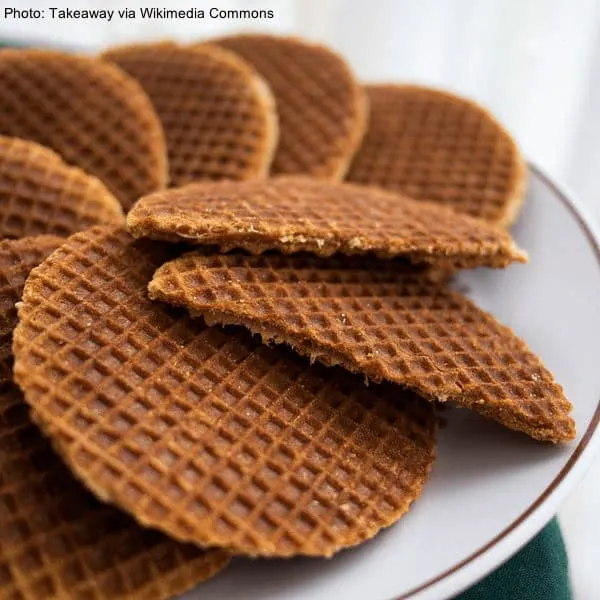 The one stop we managed between museums and waffle stands was HEMA, a large store that is comparable to Marks & Spencer or Target (but hipper).
It's handy it you forgot to pack something, need to stock or on snacks or want to buy some gifts.
Travel like the locals
Biking is how Amsterdam families get around. We were fortunate enough to snag a Bakfiet (top), a cargo bike that carriers two children. We found this to be the easiest way to get around the city.
Amsterdam is fairly flat and has a strong biking culture. This made towing two kids easier and safer than it might have been elsewhere.
Check out MacBike for the most locations around town among other places. Fees depend on bike and length of time but range from €14.75-25.00 a day
Note: Call ahead to reserve a Bakfiet; they're popular!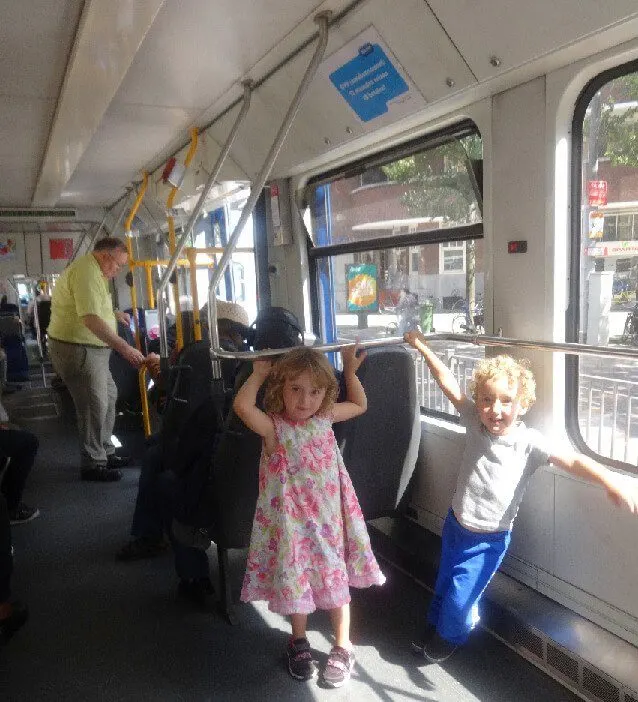 The GVB is a street-tram system that's easy to navigate and stroller friendly. It runs frequently and stops near most major tourist attractions. A chipcard is essential if you plan to use public transit a lot.
Tip: The IAmsterdam card discounts public transit, and gives you admission to museums and other attractions, a canal boat ride and a bike rental.
Pin it for later!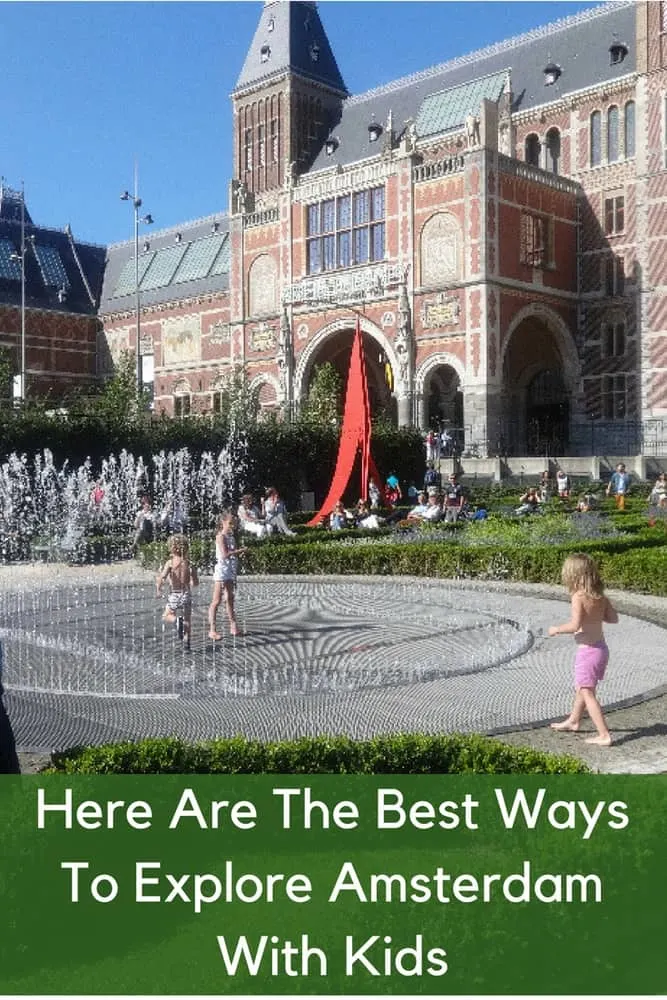 Jessica Glorieux is the momma to two kids, an event producer and co-founder of Brooklyn BabyFEST and WillyPoint Kids. When she's not working she loves to travel, play tennis or read a great biography.