Here's the cool thing about driving around or across Alaska: While our 49th state has nearly 700,000 square miles of real estate, it does not have an extensive road system. It provides just enough major highways to be interesting and a bunch of little byways with exciting twists and turns.
It's unlike any traditional interstate-following, car-camping road trip with kids. More and more, families are finding that the best Alaska vacation with kids it to explore by RV.
Fortunately Alaska's main highways are easy to navigate. Here are a four itineraries with particular appeal to kids. You can use Anchorage as a starting point for all of them. Some you can do as day trips from Anchorage by car, but you'll have more time to explore if you stay overnight.
4 Family Road Trips From Anchorage
1. Anchorage to Seward
Take the Seward Highway (Route 1) south from Anchorage, connecting with Route 9 at Tern Lake. Allow 2-3 hours for the 120-mile drive.
Stop along the way to enjoy views of Turnagain Arm waterway and soaring mountains. You might also spot the occasional Beluga whale, Dall sheep, bears or moose.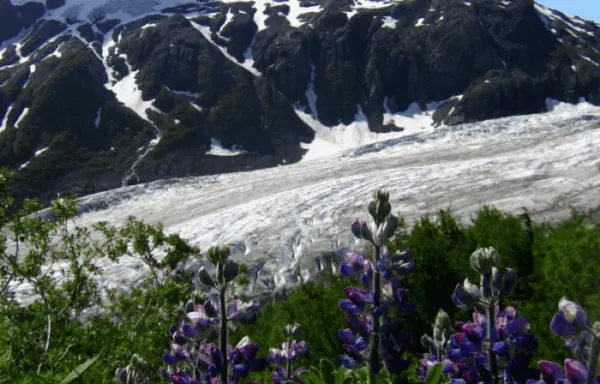 Once in Seward, take a day cruise on scenic Resurrection Bay. Then head to Exit Glacier inside the forests of Kenai Fjords National Park. Hike to the glacier or take a guided nature walk with a ranger and learn about this geologically rich area.
Settling in: Stay in one of Seward's several city-owned campgrounds.
2. Anchorage to Talkeetna
This little community is nestled among three braided rivers that mark the beginning of Alaska's Interior. This time drive north from Anchorage on the Glenn Highway, veering left to intersect with the George Parks Highway. You'll arrive in Talkeetna via a spur road about 2.5 hours later.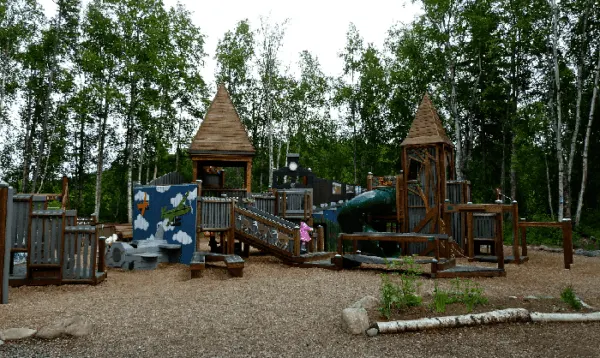 Dine at the historic Talkeetna Roadhouse, built in1917, then wander the trails near the Susitna River or XYZ Lakes (yes, that's what they're called).
If you have more time, take a day trip aboard the Alaska Railroad's Hurricane Turn train, a seven-hour ride into the heart of the Interior and within view of mighty Mount McKinley (Denali).
After the long trip let your kids get their ya-yas out at the fun and nicely designed Talkeetna Community Playground.
Settling In: Snuggle down at the Talkeetna RV Park, just a few blocks away.
3. Anchorage to Valdez
Offering a taste of Alaska's rich marine heritage, this route takes visitors south along the Seward Highway, then left in Portage to the port community of Whittier. There you'll catch an Alaska Marine Highway ferry to the town of Valdez.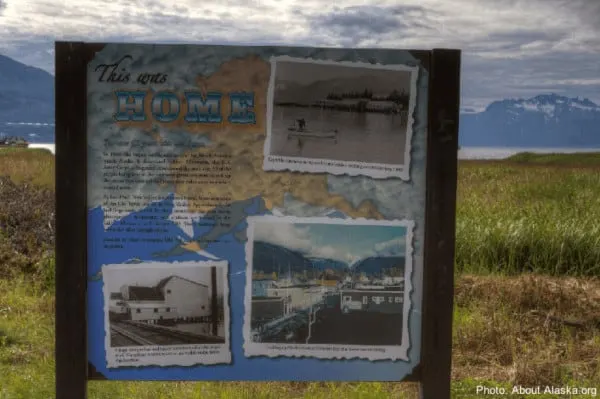 Walk along the waterfront and watch fishing boats come and go, then hike any of many miles of trails throughout the city and along the towering mountainsides.
Visit Old Town Valdez, where a devastating tsunami wiped out the original town during the 1964 Great Alaska Quake. The level-9.2 trembler led to the city's relocation to its current spot five miles away.
Return to Anchorage via the Richardson and Glenn Highways, a drive filled with scenic vistas, wildlife, and multiple opportunities for hiking, berry-picking and awesome photographs.
4. Anchorage to Denali National Park
One of the most popular road tips with kids is from Anchorage to Denali. This national park is a particularly good choice for RV-driving families who would like to settle in for a few days to explore this remote and rugged area.
Allow at least three days in the park, and one day each for travel to and from Anchorage.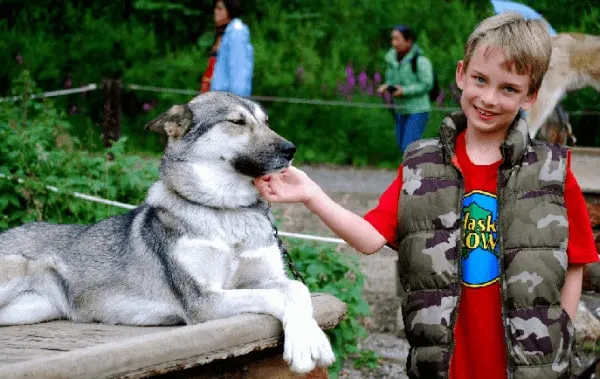 We never miss the Sled Dog Kennel demonstration and a chance to cuddle up with the only national park canine ranger team.
We also like to hike around scenic Savage River and wade in the chilly mountain stream when it's warm enough.
Guided ranger walks and fireside talks are also part of the Denali experience and good for all ages. We also like the excellent Visitors Center and interpretive displays.
Take older kids on the 9-hour bus ride to the Eielson Visitors Center to spy bears, moose, caribou, foxes, and maybe even a wolf (tickets are free but you must reserve ahead of time).
Settling in: Camp in one of three RV-friendly campgrounds within the park, then catch a free shuttle bus to activities. We like Riley Creek for its location close to the main visitor center and store.
The Practical Stuff
Where to Rent an RV
There are plenty of RV rental companies in Anchorage. Fly in to Ted Stevens Anchorage International Airport and consider any of the following providers: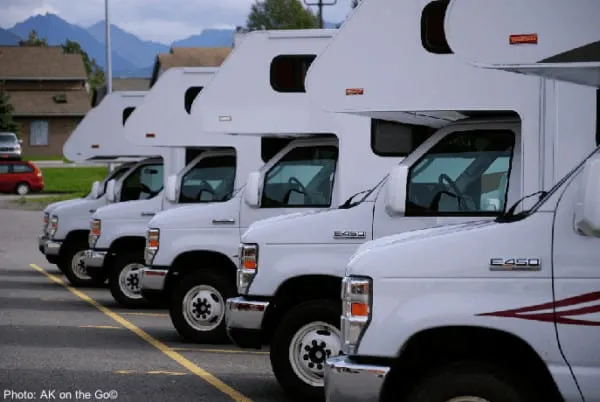 Being Prepared
Alaska is a big state with a lot of remote areas. Make sure you are properly equipped before venturing out along its roadways. We always carry a copy of The Milepost, considered by many to be the "road-trippers Bible" for the state.
We also always carry an an emergency kit with cash, device chargers, extra food and warm clothing in case of a breakdown.
Consult the State of Alaska Department of Transportation's 511 website for updates on road closures, changing conditions and construction delays (which can be plentiful during our short summers).
Pin it for later!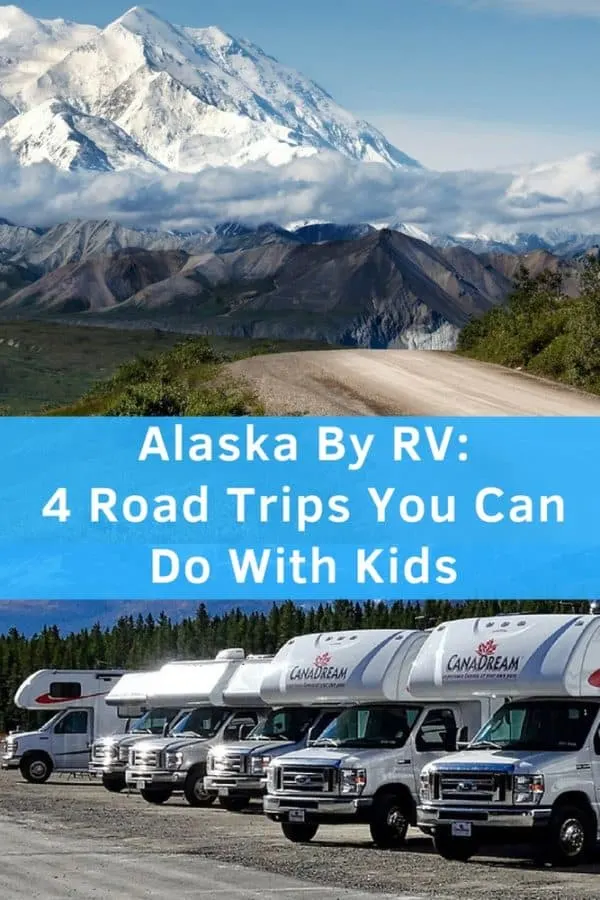 Erin Kirkland is author of Alaska on the Go: exploring the 49th state with children, and publisher of AKontheGO.com, Alaska's only family travel resource. She lives in Anchorage with her husband and youngest son. Connect with her at [email protected].