Zoos are one of the most reliable crowd-pleasers of family travel. Adults like them. Kids like them. Both toddlers and teens can learn something new and find something to enjoy.
And it seems that these days there is immense variety in how zoos organize and present their animal and what attractions they offer.
In honor of National Zoo Day, I'm offering 12 cool zoos in the US and Canada. The list is unscientific, based on my family's travel experiences, research and advice from family travel bloggers I like and trust.
American Zoos You Must Visit With Kids: Which Ones Are Near You?
Where: Walt Disney World, Florida
Why It's Cool: Sure it's Disney and it's part theme park, but short of our trip to Senegal, I've never seen as many animals during a zoo visit as we got to see here.
The rides and characters are icing on the cake, but the animals are surely what you come for.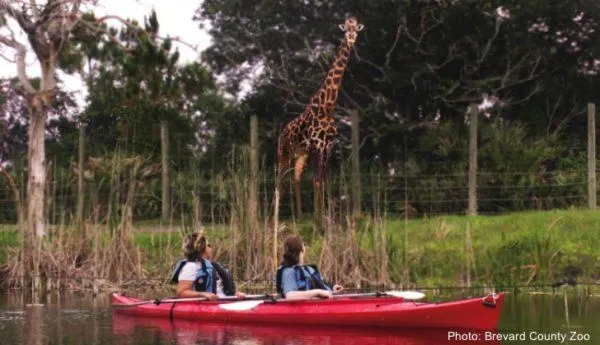 Where: Melbourne, FL
Why It's Cool: This medium-size zoo it unique for the many ways in which it allows you to view its animals. In addition to close-up encounters and feedings, guest can paddleboat, kayak, zipline, rappel or take a train to view various parts of the park.
Travel blogger ‪Heidi Spears-Gray recalls, "We kayaked through the zoo to the giraffes; it's the coolest thing I've ever done at a zoo."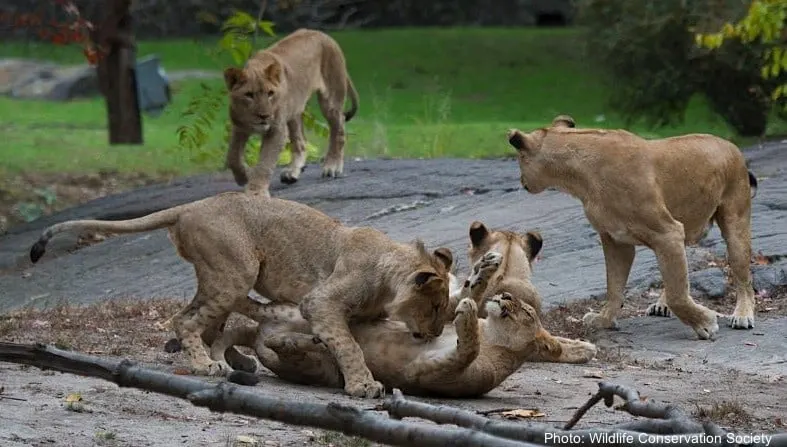 Where: New York City
Why It's Cool: It's the largest metropolitan zoo in the US We can attest to this. We spent the better part of a day there when Tiny Traveler was 3 and barely saw more than large children's zoo.
A bug carousel, monorail and 4-D theater provide attractions to intersperse with animal viewings.
Where: Calgary, Alberta, Canada
Why It's Cool: This zoo is the most visited in Canada, and has a strong reputation for conservation research.
It's also "a really great zoo," says family travel blogger ‪Dana Wheatley. "They have a whole section on North American Animals and a new Penguin Plunge."
Where: Columbus and Cumberland, Ohio
Why It's Cool: Travel blogger ‪Melissa Schwartz reports that the African Savannah section in this enormous, "is amazing, sporting a large free range area for a variety of animals."
She also observed that "There seemed to be more emphasis on conservation than I have seen at other zoos including hands-on elements."
Travel blogger ‪Tonya Prater likes the Zoo's satellite, the Wild's. "It's one of the largest conservation centers in the world," she notes. More than just a place to look at animals, you can zipline, horseback ride, fish & take a sunset tour at this small safari park.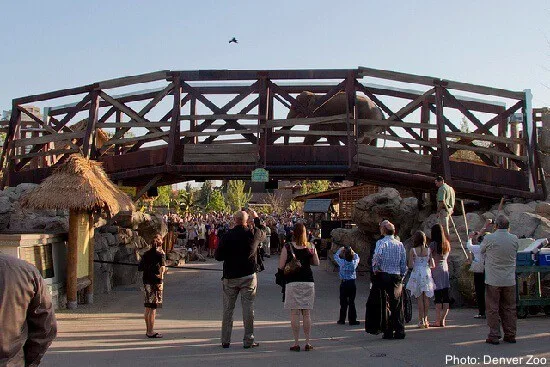 Where: Colorado
Why It's Cool: Travel blogger Diana Rowe loves this large zoo that is home many threatened or endangered species.
Its Bear Mountain exhibit, which is on the National Register of Historic Places for being one of the first naturalistic zoo exhibits, house grizzly and Asiatic black bears and long-tailed South American Coati.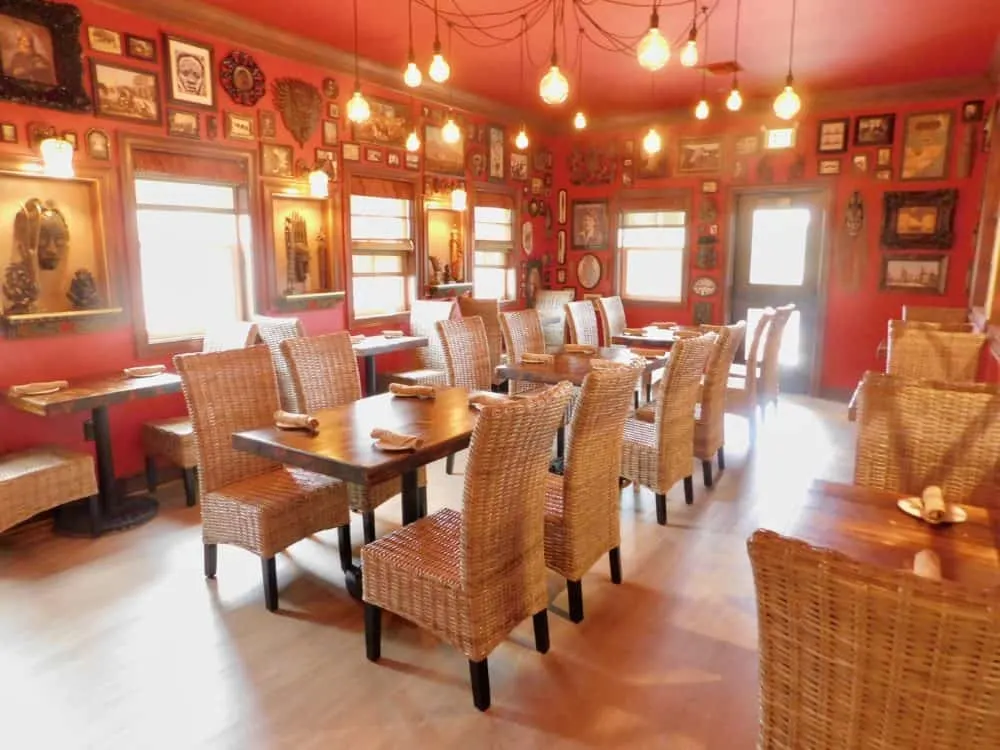 Where: Gulf Shores, AL
Why It's Cool: This zoo is opening a brand new zoo space this spring and it is the model of a modern zoo. There is great theming, such as an event space and patio that resembles an African bazaar in the middle of the African animals.
Viewing platforms are up high for the giraffes and monkey roam free on an island you can circle in a row boat. There's a critter carousel and two great playgrounds.
There's also the Safari Club, a nicely themed restaurant that's worth visiting even if you don't go to the zoo.
It serves local craft beer, zoo-themed cocktails, and wood-oven flatbread pizzas. Appetizers and entrees inspired by the animals' homelands include nods to Morocco, southern Africa and South America.
The restaurant is a few steps away from the carousel and one of the playgrounds. So you can send your kids outside while you linger over your glass of South African white wine.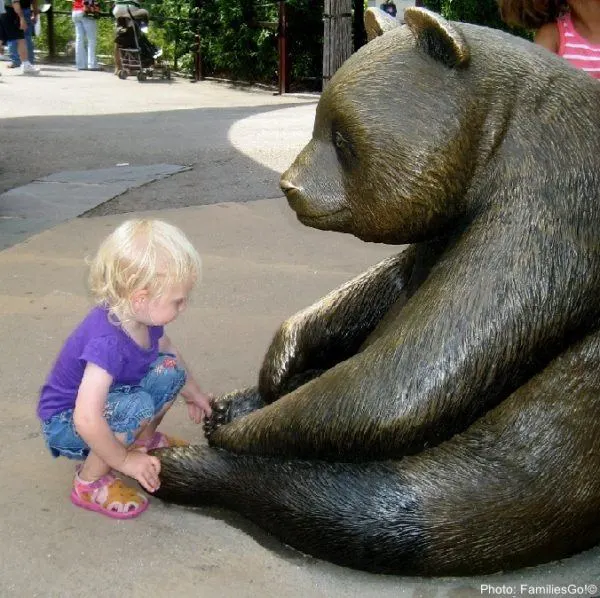 Where: Washington, DC
Why It's Cool: It's one of oldest zoos in the country and one of the first to establish a research program. More than 30 of the types of animals it cares for are endangered, including it's popular pandas.
Travel blogger ‪Dana Wheatley says, "The animal habitats are really well done and they do a lot of animal research."
Tip: It's part of the Smithsonian and admission is free.
Where: Florida:
Why It's Cool: This zoo has a small but has diverse collection of animals and focuses on up-close encounters that particularly engage smaller children.
"The zoo is designed makes you feel like you are walking through a jungle as you visit the animals. They have also built it to be inviting to local wild birds and you see a lot to them as you are walking around," Family travel writer ‪Bryanna Royal explains.
"Our kids said it was the best zoo they have been to."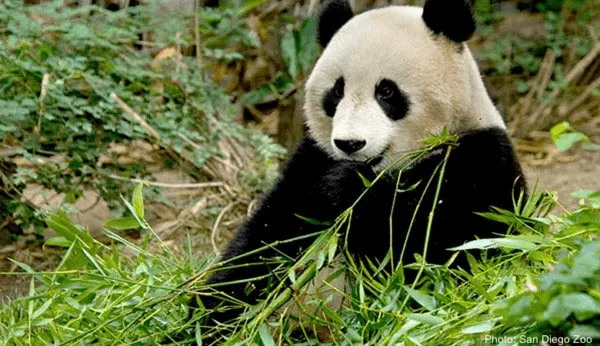 Where: California
Why It's Cool: This zoo is more than 100 years old and is still one of the best in the world.
In addition to its world famous pandas, blogger ‪Sara Wellensiek ‪ notes, "The zoo actually doubles as a botanical garden, with paths and walkways lush with foliage! It has a huge diversity of animals to see and activities to do.
‪Lindsay Nieminen‪ likes the 20-minute tram ride around the zoo. "It features giraffes, rhinos, cheetahs. It was really cool to see them roaming around in a large enclosure together.
‪Karin Sheets notes that "It's my favorite zoo and very handicap accessible. The tram ride is really great for my daughter with special needs; no walking and very relaxing for sensory issues."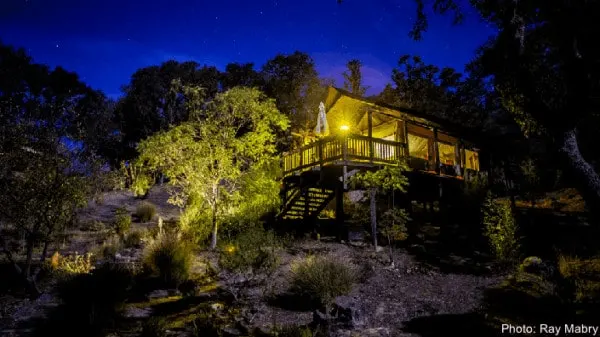 Where: Santa Rosa, CA
Why It's Cool: Its focus is on large African animals, some roaming free and others in large enclosures.
The cool thing is staying the night in South African platform tents amid the animals. It makes for quite an exotic detour from your wine-country vacation. Your kids will love it.
Pin it for later!