My family doesn't put its traveling shoes in storage when our travel budget shrinks or the odd pandemic prevents us from taking our usual vacation. Instead, we choose to staycation.
We look yearround for opportunities for weekend jaunts, daytrips and staycation fun. We rediscover our own backyard and that can be pretty inspiring.
To inspire your vacation plans regardless of what 2020 brings, we asked writers who love to travel from around the country to tip us off to their favorite staycation or day-trip destination.
Here are the top nine.
More staycation resources:
• 9 Spectacular Flower Shows & Festivals Across the U.S.
• 12 Months of Fun, Kid-Friendly Festivals Across the U.S.
• 20 Really Fun (& Easy!) Staycation Ideas
Take These 9 Memorable Staycation Day Trips With Your Kids
Hometown: New York
Destination: Oyster Bay, 40 miles away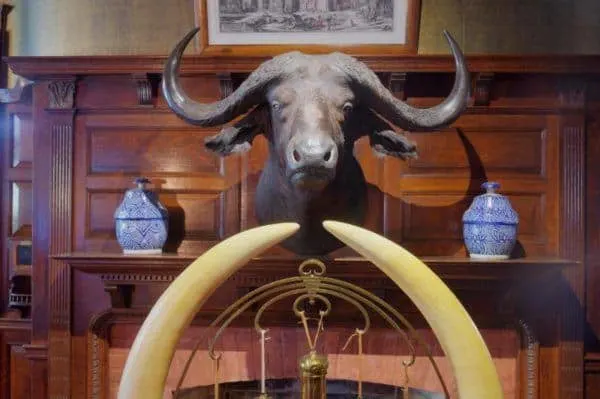 Why: I first visited Sagamore Hill, Teddy Roosevelt's House, on a 6th grade class trip and was deeply impressed by all the relics of his adventurous life and big family.
I wanted Tween Traveler to visit at about the same age, so that's what we did. This is really the ideal staycation day trip. It's educational and unique. And it involves lunch and possibly the beach.
The house is as impressive as I remember, full of souvenirs from his trips to Africa and the American West, his time with the rough riders in Cuba and of course his presidency.
He also had a house full of children who he encouraged to be rambunctious. The house's exotic accessories are balanced with a large lawn and walking trails that lead to a stretch of beach. A wide porch with rockers is a nice place to sit and admire the view.
There's also a museum with more formal exhibits that take you through Roosevelt's life from childhood, to his time as NYC Police Commissioner and through the presidency.
Kids can ask for a junior ranger book at the entrance and earn a national park badge, as well as a stamp for your national park passport book.
If it's off-season you might be able to access the town beaches around Oyster Bay, which are only open to residents during the summer.
We settled for a late lunch in the nearby town of Oyster Bay. You'll find plenty of options including Mexican, pizza and hot dogs on and around Main Street.
We chose Canterbury's Oyster Bar & Grill because it was busy and had both a good beer list and seafood options, like fried oysters and clam chowder, that we like to eat on Long Island in summer.
The kids' menu had babyback ribs, which made Tween Traveler happy.
Read more:
• 10 Awesome Weekend Getaways From NYC
• 28 Things To Do On A Hamptons Weekend With Kids + Tweens
Hometown: Washington, DC or Baltimore
Destination: National Harbor, MD, 30 minutes from DC, 90 from Baltimore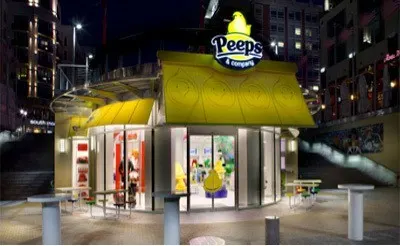 Why: Patricia Lee Hall of Fairfax Family Fun calls it "is a great place with lots to do for all ages, from young kids to teens."
She recommends the new Urban Pirates cruise (which we did in Baltimore and had a blast) and romping on the beach, where kids love to climb on "The Awakening," a large statue of a giant coming to life from beneath the sand.
For a snack, her kids reliably like the Peeps Store for sugar-coated marshmallows in an unbelievable variety of flavors.
To extend the day, she says, "Stop by the Gaylord National at night to see the fountain or laser light shows, both of which are open to the public.
National Harbor and the Gaylord has special events like concerts in summer and giant ice sculptures in winter, which makes this an easy staycation destination at any time of year.
Read more:
• Yes, You Want To Stay at the Gaylord National
• A 48-Hour Getaway to National Harbor, MD
• Great Baltimore Dining For Parents & Kids
City: Washington, DC and Northern Virginia
Destination: Bears Den State Park, Bluemont, VA, 90 minutes away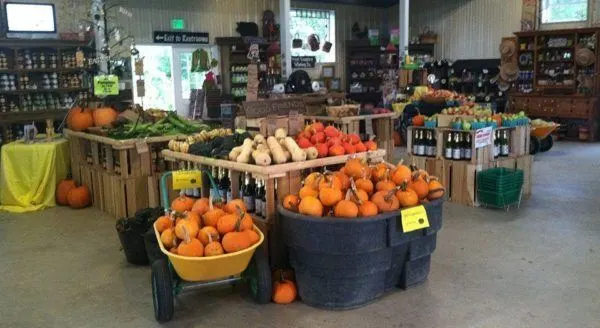 Why: Kath Race of Family Travel USA notes, "Hiking is a great staycation activity and there are many great spots in Northern Virginia for all ages and abilities."
Bears Den is one of her favorites because "you can take a short hike and enjoy lunch with a view on the Bears Den Overlook. "
On the way she often stops at Great Country Farms, "where you can pick seasonal fruits and vegetables."
Read more:
• 10 Great Thing To Do With Kids in Washington, DC
• Best Tips For Visiting Washington, DC With Kids
• How To Find Deals on Washington DC Hotels
City: San Diego or Los Angeles
Desination: Coronado, about 20 minutes from San Diego, 45 minutes from L.A.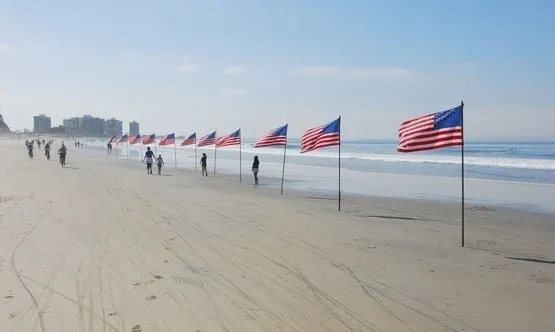 Why: ‪Amber Myers Mamian of Global Munchkins says, "it feels like we're miles away from home. We bring the whole brood including the pups because it's such a dog-friendly town."
She continues, "We spend time at the beach and tide pools in front of Hotel del Coronado, play with the pups at dog beach, ride surrey bikes around the island,
For a snack, "We take the ferry over to Downtown San Diego for dessert at Ghirardelli.
Read More:
• 10 Top Things To Do in LA With Kids
• A Fun Fall San Diego Weekend With Kids
• Surprising San Diego Fun With Toddlers

City: Tacoma or Olympia
Destination: Seattle, 45 minutes from Tacoma and an hour from Olympia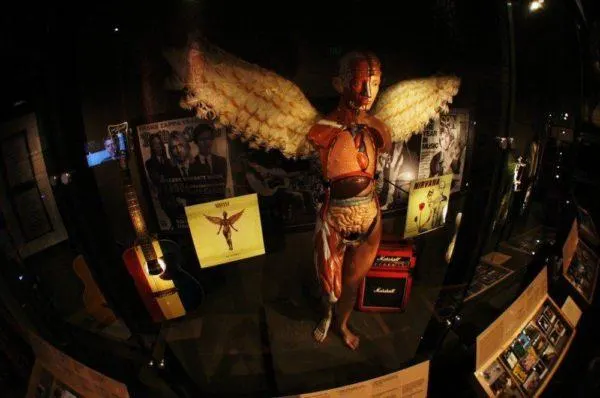 Why: With two teens sons writer ‪Karen Epper Hoffman can happily spend a day exploring the city's cultural side.
"We'll check out whatever is new at the Experience Music Project. But we can also spend a day at the Pacific Science Center or the Seattle Art Museum downtown."
When they need a break, it's Seattle! A good cup of coffee or a place to sample some Pacific Northwest food is never far away, and there's always something new to try.
Staycations can be about heading to the city as much as they are about getting away from it!
Read more:
• The 15 Best Things To Do On A Seattle Weekend With Kids
• Sidney, BC: The Secret Seaside Town Your Family Will Love
City: Atlanta
Local Destination: Helen,GA, 90 miles away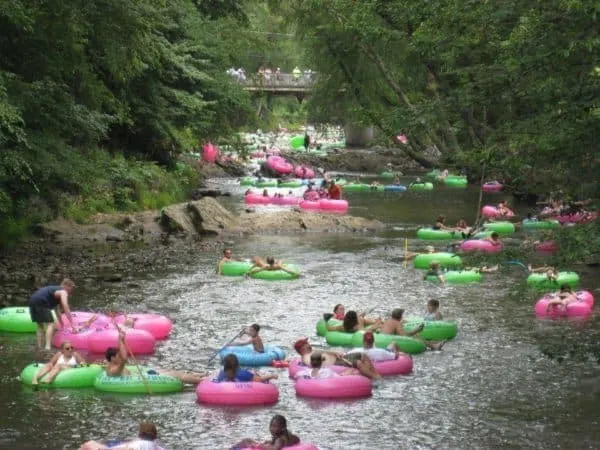 Why: ‪Lesli Peterson at 365 Atlanta Family says, "it is one of our favorite family day trip escapes. My 3YO and 7YO agree that it is fun to tour this Alpine town, tube down the river, hike the waterfall trails, or play at either of two State Parks."
For dining, "The Old Sautee Market's 'adult' grilled cheese with bacon and tomato is a delicious lunch treat. The kids love the basket of toys that comes with dinner at the Bodensee Restaurant."
To extend your stay, Smithgall Woods creekside cabins and Unicoi State Park's barrel cabins "make for an adventurous overnight."
City: Rochester, NY
Destination: Niagara Falls, 90 minutes away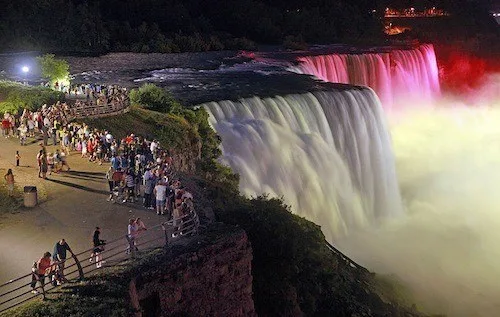 Why: Dave Parfitt of Adventures by Daddy, has done this trip several times and has decided he likes The "American side" better.
He explains, "You can touch the water of the Niagara River walking along a footpath, feel the spray of Bridal Veil Falls standing on the stairways, or conquer the massive rapids of the whirlpool in a Jet Boat. And all without a passport."
For dinner with a view before your drive home, he suggests Water Street Landing in Historic Lewiston. The pub room offers burgers and casual fare and a dining room with more upscale fare, both with river views.
If you stay overnight he he recommends the Aquarium of Niagara. "I definitely was not expecting to see a California sea lion show or harbor seals while visiting Niagara Falls, USA."
Read more:
• Top 5 Activities For a Rochester Weekend With Kids
City: Kalamazoo or Grand Rapids
Local Destination: South Haven, MI, 40 minutes Kalamazoo, an hour from Grand Rapids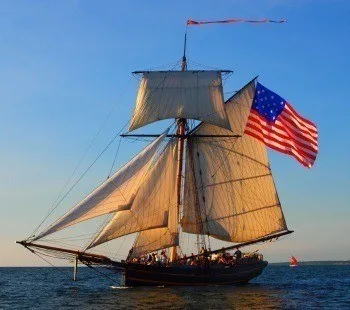 ‪Why: Jessie Voigts of Wandering Educators calls this small town on Lake Michigan (top), "A playground for all ages."
Both North and South Beaches are free and offer wide expanses of clean, sandy lake access. To fly a kite, she says, head to North Beach, where there's more room to spread out and play.
South Beach has the lighthouse and pier. "It's fun to walk out and imagine heading all the way across the big lake to Wisconsin."
For a snack, "Be sure to stop for ice cream at Sherman's Dairy, which just celebrated its 100th anniversary this summer.
If you're looking for more sustenance, eat at Clementine's, in a historic building downtown. We love the thinly sliced onion rings."
To extend your day, swim at sunset, or take a sunset cruise on the tall ship Friends Good Will. "Imagine coming back into town at sunset on that incredible ship; what a memorable day."
City: Omaha
Destination: Mahoney State Park, 30 minutes away.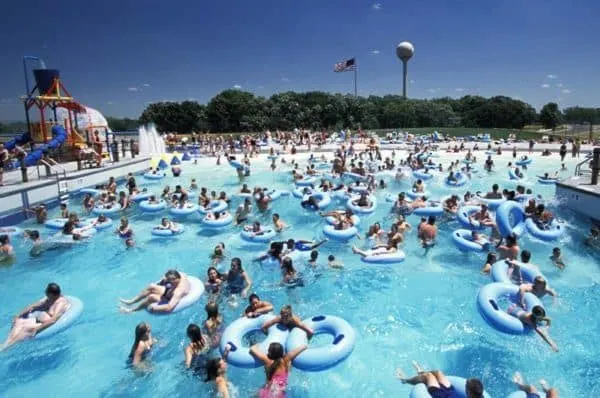 Why: Kim Bousquet of Oh My Omaha says, "We go every summer."
It's not your typical state park with horseback riding, a big water park, paddleboat, mini-golf, and an indoor activity center to keep families busy.
If you stay overnight your trip, "It's also near a great wildlife safari and Strategic Air Command and Aerospace Museum, not to mention a good winery."
Bousquet says her family likes tent camping at this state park, "but I prefer the new cabins."
Pin it for later!