Laundry on vacation? I avoid it at all costs. In my carefree younger days I would pack 14 pairs of underwear on a 2-week vacation and not think twice about it.
But sometimes you can't avoid it—you'll just be gone too long, or you need to pack light, or you have a few kids and can't possibly bring 14 pairs of knickers for everyone.
So here are eight tips from experienced family travel writers on how to put laundry off as long as possible and then get it done quickly, so you can get back to the fun stuff sooner.
8 Tips for Making Vacation Laundry Easier
Extend the time between loads
Several travel writers advise accepting lower standards for clean clothes on the road road than you might at home, if it means delaying laundry for another day or two.
Eric Stoen, the founder at Travel Babbo, takes extended trips of five weeks or more with his kids with "minimal clothes and minimal laundry."
His trick: "The kids know we're in 'summer mode.' That means that if it's not visibly dirty or doesn't smell you re-wear it."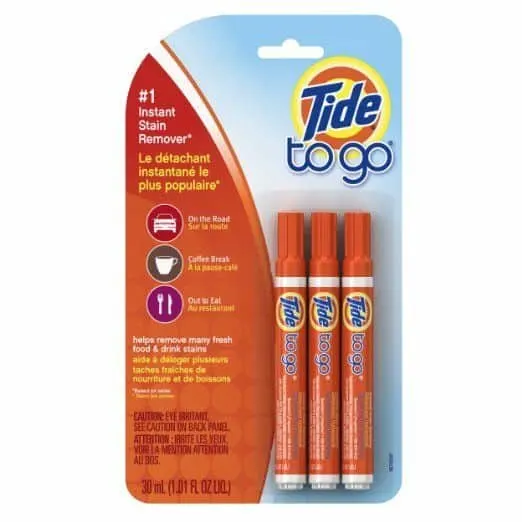 Stain removers like Tide To Go pens or Shout Wipe & Go wipes can remove small stains from otherwise clean clothes, extending their life.
Downy Wrinkle Releaser is handy for clothes that are clean but rumpled.
Hand wash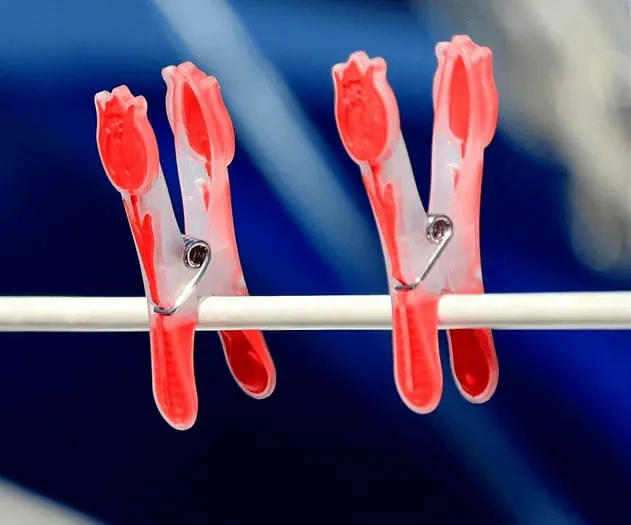 You can wash small items like socks and underwear—usually the items that need washing the most— in your hotel room, but be prepared for them to take a day or two to dry.
Beth Henry, a flight attendant and the founder of Cloudsurfing Kids, says, "I like to bring travel-sized packets to wash lightweight clothes and delicates in the sink." Bigger and sturdier items can go longer without being washed.
Katie Skow, co-founder at Travel Plus Wine, uses this technique in hotel sinks or bathtubs: "I use unscented Dr. Bronner's castile soap. I wash, ring out as much wet as possible, and then roll in a towel and step on it to eliminate excess moisture, and hang to dry."
Tide also makes travel packs specifically for washing things by hand.
I've learned to travel with a small bottle of dish detergent, which does an excellent job of getting out food stains, even grease. And it can rinse out more easily in the sink than laundry detergent.
Readers' Pick: FamiliesGo! readers are really resourceful. They're traveling with the Scrubba portable wash bag.
It folds up like a waterproof bag, but with the goal of keeping water in.
Toss clothes, water and detergent into the bag and fold it closed. The move the bag around on a flat surface with your hand. Nubs inside the bag help to agitate and remove dirt and sweat. Then pour it all out into the sink and rinse.
Best of all, it folds up into a pouch that fits in your hand!
Pack for easy washing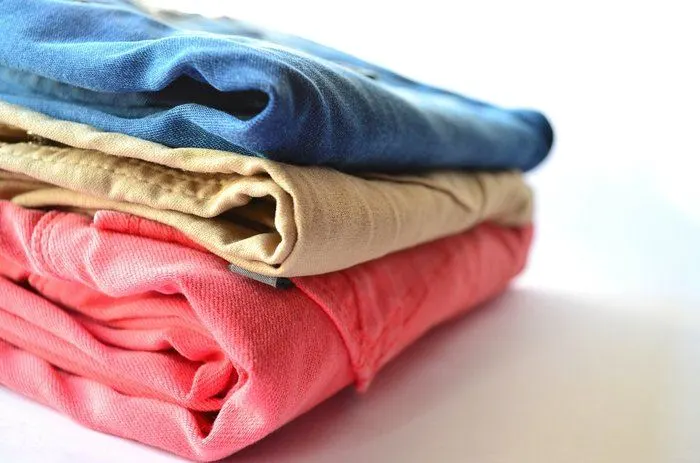 Kate Spiller, from Wild Tales Of, packs clothes that she finds easier to wash and dry. "Clothes made of things like lightweight performance fabrics or merino wool dry quickly. If you hand wash them, they'll dry overnight."
Avoid packing items that run, need a gentle cycle, or otherwise can't be tossed in with a big pile of other clothes all at once.
Drop off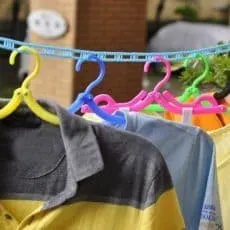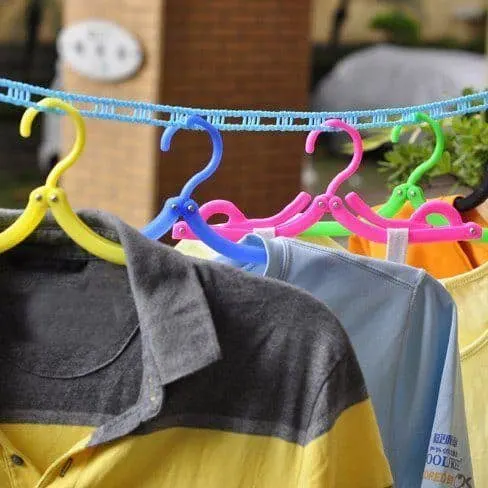 If you don't want to sit around a Laundromat on vacation, and you'll be in one place for at least two days, you can drop your laundry off.
Travel writers suggest finding a local Laundromat for this instead of relying on your hotel's service, even if it's less convenient.
At a hotel you'll pay per-item for laundry—think about premium dry cleaning rates and you'll be in the ballpark. This can add up quite a bit if you have a full load of clothes (we say this from experience).
In the U.S. plan to pay 50 cents to $1.50 a pound for drop-off service at a Laundromat, depending where you are. This might not cost much more than paying for a coin-operated washer and dryer, and is a real time-saver.
Jody Halstad, who runs Family Rambling, notes that laundry service is more expensive in Europe. "A launderette usually runs €30 for a large suitcase to be washed, dried and folded. I count it as a travel cost as it keeps me from wasting time."
Plan ahead
This is yet another reason to consider a vacation rental or home swap. There is a good chance there will be a washer/dryer in your unit or on the property.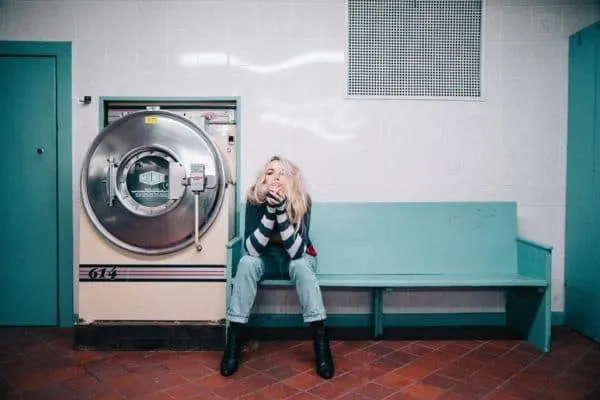 If there isn't, it will be easier and cheaper to find a Laundromat or drop-off service in a residential neighborhood than in tourist central.
If you plan to do laundry at a hotel, says Karen Heffren, at Desert Chica, "I'd confirm there is a laundry room.
"We ran into trouble on our trip to San Diego because the two hotels I planned on doing laundry at didn't have a laundry room. We had to go out and search for a Laundromat."
Karon Warren, at This Girl Travels, recently discovered that Staybridge Suites provides free washers and dryers to guests, a perk that makes it worth seeking out. "You just have to purchase or provide your own detergent."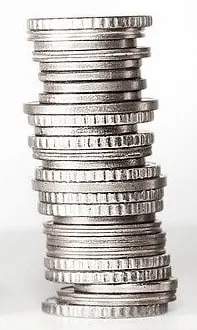 Bring quarters
Several writers say they pack a role of quarters for hotel or Laundromat machines, so they don't have to worry about finding change.
Count on $1.50 to $3 a load. Larger Laundromats might have change machines and for these you'll want small bills.
BYOD (Bring Your Own Detergent)
Everyone agrees the most expensive way to buy detergent is at the hotel or public laundromat, so bring your own.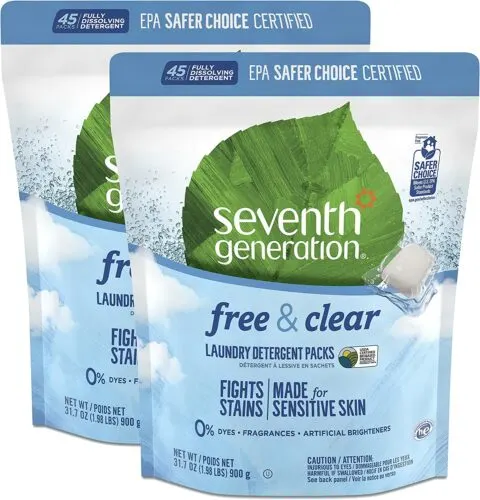 Dan Miller at Points With A Crew suggests buying detergent pods like those from All, Gain, and Arm & Hammer. Seveth Generation comes in pods, too, in case you prefer something more earth friendly.
Even if they cost more than you usually spend, they will cost less than buying detergent on the road and you don't have to worry about them leaking in your suitcase.
If the pods aren't your style look for travel-size detergent bottles at stores like Target.
Hang-dry some things
Kath Race, owner of Family Travels USA, warns that at hotels, "The washers are usually small, and the dryers are really hot!" That means less time waiting for clothes to dry.
But it also means you might want to hang dry clothes that will shrink in high heat (wool, linen, etc.) or items with elastic to protect, like bathing suits and bras.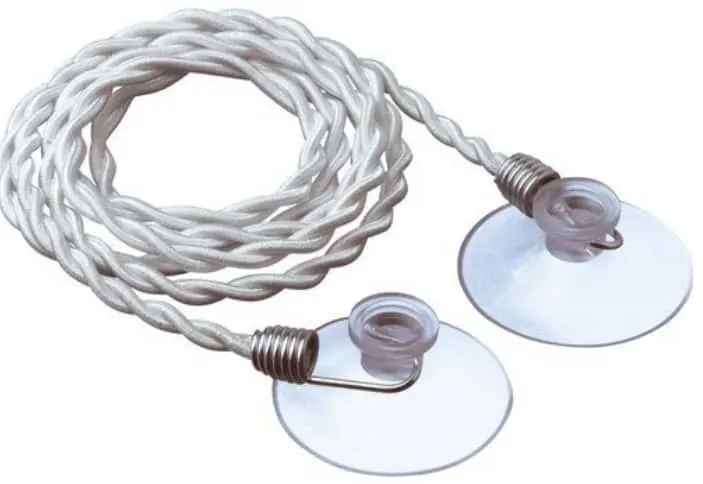 Some parents even pack a travel clothesline for hand-washing or just hanging up wet bathing suits in a hotel room that doesn't provide one.
Sally-Ann Brown from Toddlers on Tour, received a pegless clothesline when she first began traveling and has sworn by it ever since. This clothesline has two pieces of cord twisted together, and tuck the corners of clothes into the twists so the are attached and won't blow away.
Pin it for later!