We recently did our first home swap vacation, staying in the 15th arrondissement in Paris while a French family lived in our Brooklyn home. It saved us a few thousand Euros in hotel fees and made the trip very affordable for us. Since returning, several friends have asked how we did it. So below I'm outlining how we managed our way through the home exchange from beginning to end.
Read more about
• Save for Your Dream Vacation With These 5 Easy Steps
• 7 Brilliant Winter Vacation Ideas for Families That Don't Ski
• 6 Unique Paris Activites Kids Love
House Swapping Step By Step
The search
There are holiday home exchange websites like HomeExchange and lovehomeswap, but my husband wanted a personal connection the first time we tried this.
We went on Facebook and Twitter and reached out to everyone we knew who lived in France or might have friends or relatives there. I asked around at school and among the neighbors. I found our trade through a friend who had been delving into her network to try to find a swap for herself. I used Google, Facebook and LinkedIn to check up on my swapper, we Skyped once to "meet" and emailed a lot to work out details.
The cost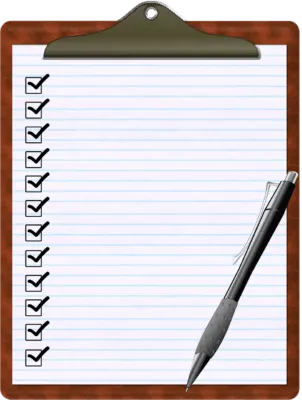 A house swap isn't entirely free, but keep in mind even a few hundred dollars in incidentals is nothing compared with a big-city hotel tab. Here is what we paid out:
$50 to FedEx our house keys to Paris. This probably could have been done for less, but i wanted them to get there quickly and I wanted a service my Paris counterpart and I could both track.
$150 for a deep house cleaning. This is especially essential if you have pets or if the visitors have any allergies.
About $25 to replace food staples of theirs that we used.
About $100 in airport cabs. It wasn't as practical to take the train to and from the airport from our neighborhood as it would have been from a central tourist area.
If you use a home swapping website there's usually an annual fee of $50 to $150 or so.
The Holiday Home Swap Prep
Packing for a 2-week vacation is hectic. Prepping your home for visitors is hectic. Prepping your home for visitors you don't know and who don't know your home, while also packing for a 2-week vacation is a bit of a juggle.
I typed up six pages of information. It included everything from what to do with the garbage to how to work the stove and remote controls to what subway lines were closest and where to get the best bagels.
I scheduled the housecleaning for two days before we left.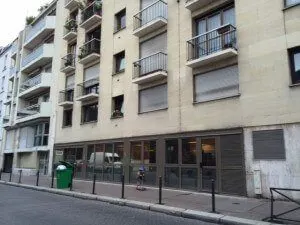 And I spent a lot of time putting things away. I put away the pile of coats and shoes by the front door and stashed any items we preferred they not use (like my work laptop). I cleared our stuff from the bathroom sink to make room for theirs. Putting away all the toys— and keeping them away—was a challenge.
The morning we left I changed all the bedding and towels, washed the old ones and put them away. I was folding laundry until we left for the airport.
The Landing
The cabby had to circle a little to find our small street and we fumbled around a dark hallway to figure out which apartment was ours. But all in all, settling into their place was easy thanks to our hosts' own six-page house guide. Theirs was particularly helpful because the settings on their appliances were all in French.
The Stay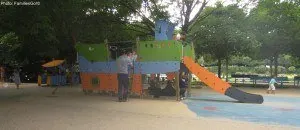 We quickly saw many advantages to staying in a residential neighborhood in a large city. All the meals we had at local restaurants were less expensive and better quality than what we ate in the tourist areas, and the servers were far friendlier. We had a small park with a playground and puppet theater a few blocks away where we stopped almost daily.
With a refrigerator and stove handy we could shop in the outdoor markets and local stores and bring home wonderful fruit, charcuterie, cheese, wine, vegetables, bread, meat and fresh pasta. We cooked wonderful French meals for ourselves.
When Tiny Traveler came down with a stomach bug one morning I was very happy we weren't cooped up in a tiny hotel room. We could relax in the living room while she slept in a real bedroom. And we could easily pop out to a grocery or pharmacy for things we needed.
Our host's teenagers were too old to have toys around but they did leave a box of costumes for Tiny Traveler. She was thrilled to play dress-up while we cooked dinner at night.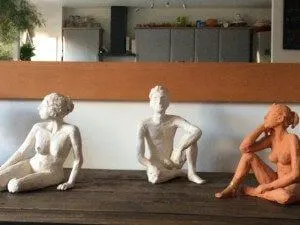 The (small) downside is that you are in a person's home and you do need to take more care than you might in a hotel. For example, our host is an artist whose sculptures were all over the apartment. We lived in fear of knocking one down and steered well clear of them. When Tiny Trave;er accidentally splashed a little grape juice on the white couch we went through a lot of Shout wipes in a scramble to get the stain out.
The Departure
Before we left our Paris home we spent more than an hour cleaning, doing laundry, making beds, putting dishes away, vacuuming, making sure there were no remnants of Play-Doh in their shag rug and so on (they did the same).
This won't become our sole travel style—sometimes hotels have conveniences you can't resist. But for big cities like London or Paris, where hotels (and everything else) are very expensive, finding a home swap makes a vacation much more affordable. We will do it again.
Pin it for later!