Cruising is an easy way to vacation with children, especially if you live in a city that's an embarkation point.
Whether you were an avid cruise-goer before you became a parent, or you doubted you'd ever go on a cruise in your life (guilty!), there are things you'll want to find out before booking a family cruise.
Here are some questions to ask your travel agent or cruise line rep before you make those pricey, but oh-so-worth-it cabin reservations.
12 Essential Questions To Ask When Booking A Cruise
1. How many passengers can the ship carry?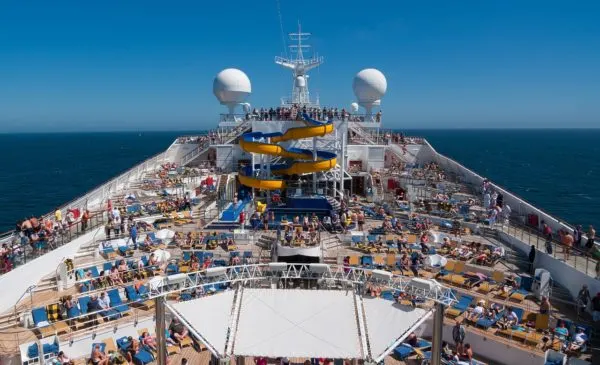 You might think that the new fleets of mega-ships are all the same, but sharing space with 1,000 or 2,000 people really does feel different from sharing space with 4,000 or more.
For some destinations, like Alaska, the smaller ships among the big-ship cruise lines can navigate waterways and dock in ports that their bigger ships can't.
The bigger the ship the more onboard bells and whistles. But weigh that against the itineraries and overall feel that slightly smaller ships can offer before you make a choice.
2. How far ahead do I need to book a trip if I need multiple rooms?
Being on separate corridors from traveling companions is a hassle on a big ship. If you're traveling with extended family or kids who'll get their own room, book while there is a good supply of cabins left, even it means forgoing last-minute savings.
3. What is the minimum age for babies?
Babies typically need to be 3 to 6 months old. The exact age will vary from company to company and even for different destinations within the same cruise line.
4. What food and drinks are included and excluded from the all-inclusive fare?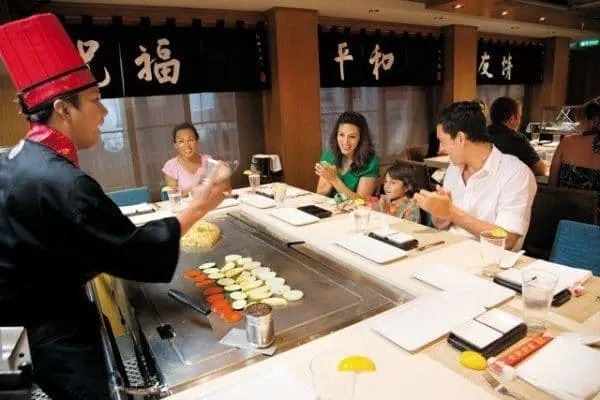 Soft drinks are often extra—look at packages carefully before you buy— and juices might only be available at breakfast (find out if you can pack some juice boxes if you want to avoid soda overload).
Many people also bring water bottles on board that they and their kids can refill throughout the day at water bottle stations..
Your cocktails, beer and wine will be extra, on most ships. Know that if you don't finish a bottle of wine at dinner they can usually re-cork and label it so you can take it with you or have it another night.
If cocktails are your thing find out if there is a daily special; it's usually the cheapest mixed drink.
5. What are the dining style options?
Some cruise lines are more structured than others when it comes to what time you dine, with whom and what you wear to dinner. Make sure there are plenty of casual options beyond the buffet for those times when the kids won't sit through a multi-course meal.
Cruise companies increasingly want to "up-sell," which means their will be venues that are included and some that are an additional cost.
Make sure the venue that are included provide enough variety and decide ahead whether you want to pay for supplementary experiences once or twice.
6. What activities are available for tweens and teens?
Look for activities they can do with other young people, as well as classes and demonstrations you can do together—if they want to.
The recent trend is teen "club" rooms where parents and younger siblings are not allowed. NCL's was dark and centered on computer-game systems. But Holland America's is more of an old-fashioned game room. But if the staff on hand is good they will get the kids to interact and help solo travelers make some friends.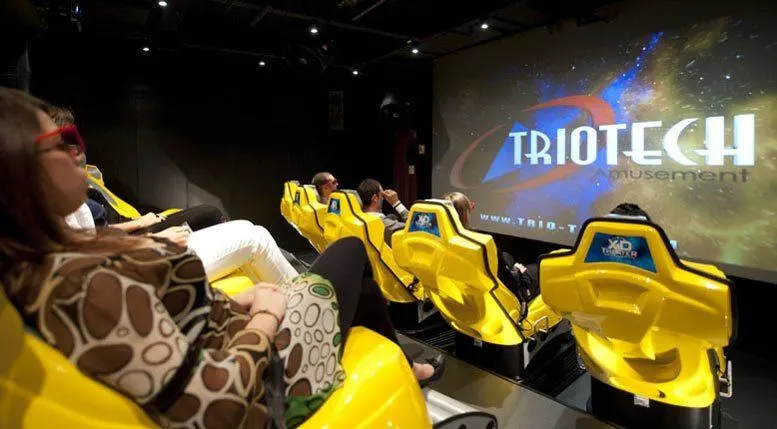 Ships also increasing have bigger thrill experiences like climbing walls, rope courses, zip lines and giant water slides, which adventurous teens will like.
7. Is babysitting available at night?
There are often evening activities until 10:00 or so for kids old enough to go to the kids club. If you have younger kids or want to party past midnight, you can usually book baby-sitting for a fee. If a grown-up dinner or two is important to you, check ahead to find out the cost and availability.
8. What can I expect from the kids' clubs?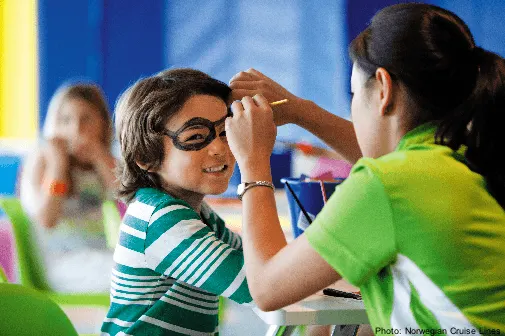 Policies vary on accepting kids who are still in diapers. If they do accept them, expect a call to the kids club should your child need changing.
The clubs are typically broken up into groups for preschoolers, younger and older school-age children, teens and tweens. Pay attention to age ranges for the various lines, especially if keeping siblings together is important.
Increasingly cruise lines also have organized activity for under-2s and these are usually with a parent.
Preschoolers might expect some quiet time. But for school-age kids and up the counselors keep them busy with activities that are meant to lure them in.
Make sure they offer the right mix of active and quiet play for your child. Some clubs give the kids supper in the evening while other schedule drop-off to happen after families dine together.
If you're traveling on a line that skews older—like Holland America, Celebrity or Cunard—or an itinerary less popular with families, ask if there will be organized activities for you children's age groups. And how often the teen lounge is open for hanging out.
9. Are there parent-accessible play areas on the ship?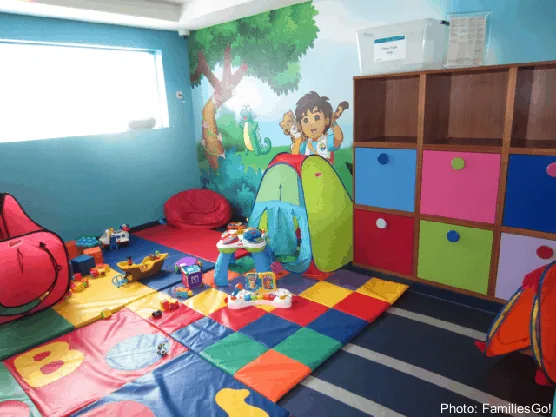 Some newer ships include a play space and activities for parents who are traveling with under-2s, or they provide a time when these families have access to the kids club.
Some also have organized parent-baby activities like spaghetti art, which is just what it sounds like.
Families can also play together with activities like evening pool parties, water slides, shuffleboard, mini-golf, ice skating and giant chess sets.
10. What are the swim options for toddlers and babies?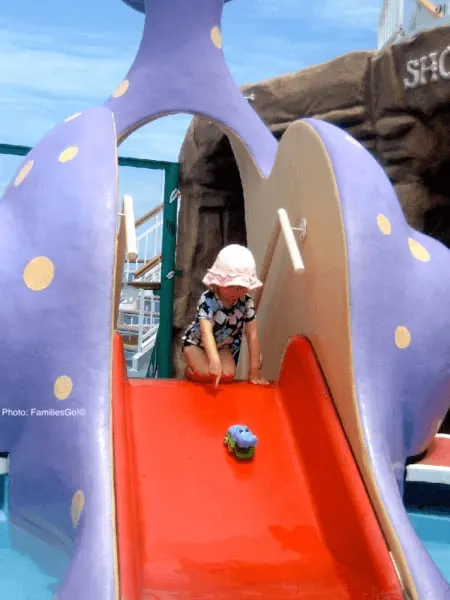 Cruise lines say they don't allow swim diapers and have good hygiene reasons for doing so. I would plan around not swimming in the pool or even the kiddie pool with kids still in diapers.
More and more ships have sprinklers that babies and toddlers can use. Some are more relaxed about the swim diaper rule for these. Ask what the official policy is and also ask parents who have cruised with that line how strict they are.
Pay attention to the ship diagrams on the cruise line's website. And think about the age-ranges you need to please and keep near each other.
Cruise lines are adding more splash pads, water slides and other pool-type amusements for kids, but offerings vary.
The kids pool and splash pad might be right next to the main pool or they might be at opposite ends of the ship, especially on older ships. Some older ships might not have wading pools at all.
11. Where do babies and toddlers sleep?
When Tiny Traveler was 2 1/2YO she slept in a bunk with a guard rail above our bunk. If you think your child is too small for this ask if the ships has portable cribs and request one when you book.
In two of the three state rooms we've stayed in even a small portable crib would have made it harder to move around. So probably would have asked the steward to fold it in the morning and unfold it at night.
Packed a fitted crib or playard sheet in case the cruise line doesn't have them.
12. What are the shows?
On our last cruise we got to see Rock of Ages. A real Broadway show, for free. Score!
They warned that the show was loud and had mature content, but some people still brought their kids. Those people wound up walking out a few minutes into the show. We got tickets for a night when Tiny Traveler wanted to go the kids club and we all enjoyed our own age-appropriate fun for the evening.
On another night we all saw an acrobatics show that she loved. She loved the dance reviews when she was a toddler but eschewed them for the kids club when she was school-age.
Not everything on the ship is for every passenger and that includes the entertainment. Take a look at the shows ahead, see what the options are and talk about who in your family will want to see (and can) them, so you can plan accordingly.
Planning A Cruise?
• Download and print these questions for later: 12 Cruise Questions printable.
• Get our printable cruise packing list, too.
• Read My 5 Ways To Save Money on a Cruise
Pin it for Later!