Updated February 2020
---
Planning a Cruise?
CruiseDirect allows you to compare prices, ships and itineraris across major cruiseship lines.
Read More: 12 Questions to ask before booking a cruise.
• 10 tips for your first Disney cruise
• 5 Hacks for a Royal Caribbean cruise
Packing for a Caribbean Cruise
Here is a list of items you want to be sure to include on a warm weather cruise, most likely to the Caribbean, with your family.
Pay close attention to the list of items you don't want to buy on board—prices will be high and choices slim if you forget them.
Tips for Packing
Even the biggest state rooms are smaller and more compact than hotel rooms. Remember to use luggage you can easily stow away in your tiny state room.
Clothes: When you're packing consider your most versatile clothes, like dresses that you can dress down for a shore excursion and dress-up for dinner.
I pack sport sandals instead of sneakers unless I know I'll be hiking. They are comfortable to walk around in and can also get wet, which makes them more versatile.
Quick-dry shorts or capris and tops are really handy, too.
We've done all of our cruises so far with NCL, which has an optional dress-up night where people can really get fancy. For some families this is an important night and they use it to have family portraits taken by the ship's photographers. We've never wanted to pack the extra clothes and opted out.
Some cruise lines do have requirements for evening dress. Check into whether yours does or if it has a dress-up night you want to take advantage of.
daypack: I always pack a light tote bag or drawstring backpack. On board it's handy for keeping handy items like, a water bottle, book, sunglasses, phone and a sunhat. On shore days it held all those extras we needed for whatever activity we were doing.
Diapers: Moms of babies and toddlers, note that swim diapers are not on this list. Most cruise lines don't allow them. Unless they'll come in handy on shore you can' leave them home.
If your child is still in diapers plan to spend more time around the splash pad and not much time in the pool, where he or she won't be allowed to swim.
Find out what play rooms and programs they have for kids too young to use the kids club and when babysitting is available. Pack more or fewer toys depending on what they can offer.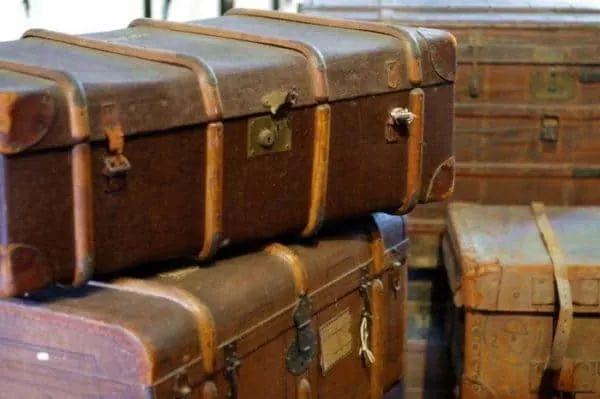 Snorkel gear: If you plan special shore excursions make sure to pack any footwear, clothes or gear you'll need.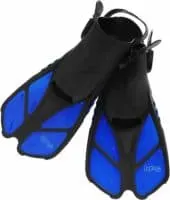 I think it's nice to carry your own snorkel gear. Because I'm pretty certain places that rent or loan it don't worry about cleaning it.
Travel fins are not quite as good as regular ones in rough water. But they are much easier to pack and fine for most off-beach or excursion snorkeling.
Lanyards: If your cruise doesn't provide ID bracelets bring lanyards for your keycards. You'll need your room key with you all the time for everything.
More often than not Tween Traveler and I are wearing clothes with no pockets. A lanyard would have saved me from having to carry a bag around all the time just to have someplace to put my key. And they're they best way to keep kids from losing their keys.
My husband and I regretted all those conference lanyards we tossed out as we were pricing them for $8 and up a cruise ship gift shop.
Amazon sells a handy lanyard 3-pack for roughly the same price.
And let us now if there is anything we forgot when packing for a cruise with kids. Happy sailing!
The Complete Caribbean Cruise Packing List.
Essentials
Passports for everyone
Visas if required
Airplane tickets/boarding passes
Receipts for prepaid land excursions
Reservation number
Cruise line apps
Things you DON'T want to buy on the ship
Sunscreen
Insect repellent
Basic Toiletries
Spot stain remover
Laundry detergent pods
Batteries
Water bottles
Memory cards
Sunglasses
Lanyards for your key card
Electronics
Camera
Laptop
Charging cords
Power Strip or multi-outlet plug
E-reader/tablet
Waterproof camera
Phone
Portable charger
Music player and headphones
waterproof phone case that goes around your neck
Footwear
Pool shoes/flip-flops
Sport sandals
Sneakers or hiking/walking shoes
Casual dress shoes
Clothing for adults
Sunhats
Wrap or cardigan for air conditioning
2 bathing suits per person
Cover-up
2-3 dresses that can go from casual to dressy
Shorts, skirts or skorts
Casual tops
Active wear
Capris or light pants
1 light long-sleeve top (for the sun)
Pajamas
Under garments
Toiletries bag
Make-up
Clothing for kids
Sunhat2 bathing suits
Light hoodie or sweater
Underwear
1 light long-sleeve top
Sun dresses
Shorts
Light pants
Short-sleeve tops
Capri leggings
1 pair long shorts
Pajamas
Toiletries
For little cruisers
Diapers
Wipes
Rash ointment
Baby sunscreen
Bottles or sippy cups
Pacifiers
Mid-weight pajamas
Swim vest/floaties
Snuggly animal
Small toys
Bedtime books
Baby blanket
Crib sheet
Optional Extras
Eyeglasses
Contact lens accessories
Aloe
1 cocktail dress (moms)
Dress-up clothes for the kids
Slacks/jacket/tie (dads)
Exercise clothes
Specialty clothes for land excursions
Rain jackets
Kids books
Kids activity books
Portable board/card games
Books/magazines for you
Day tote bag
Snorkel gear (short fins)
Boogie board (for shore)
Download & Print This Packing List
You can download our printable packing list just below the graphic.
Or read it and click on the graphic to print it out: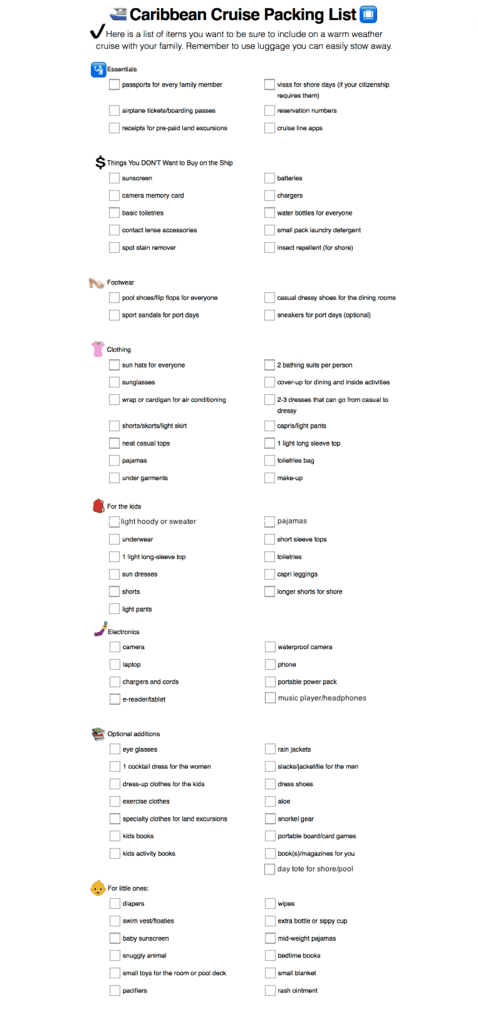 Print the list!
Download our printable caribbean cruise packing list
Pin it for later!