I was about 34 weeks pregnant when I visited Reykjavic, Iceland. Some of my friends thought I was a little nuts. But I saw it as my last, last hurrah before parenthood, my babymoon.
And in many ways it's a destination that makes sense for a four or five-day pre-baby vacation: Consider: The flight was one my pregnant body could handle, less than 5 hours from New York City.
There are lots of opportunities to indulge in ways that are fun and still healthy for you and your baby. And there's plenty for your non-pregnant partner to enjoy, too.
Iceland is far more affordable than it used to be, too, especially if you catch one of IcelandAir's deep off-season sales.
I traveled in November, when the weather is akin to what you'd find in England; damp and in the 40s. New York can be pretty gray in late fall so the shorter days didn't bother me as much as I thought they might.
I used Reykjavik as my base and recommend that. It's a large enough city that, should I have had an issue, I could have gotten proper care. And the airport was there in case I needed to return home quickly.
So armed with my obstetrician's letter approving my travel, I headed off to my Iceland babymoon. If you're scouting for babymoon ideas, here are some tips for what to see and do and where to stay on your own Iceland pre-baby trip.
More Babymoon ideas:
• Plan a Babymoon at 1 of These 10 Romantic Destinations
• 10 Tips for a Relaxing & Romantic Familymoon
• 6 Surprising Date Night Ideas at Disney World
Relaxing Reykjavic Hotels
We stayed at the local boutique Hotel Holt, which has nice junior suites and a good breakfast buffet.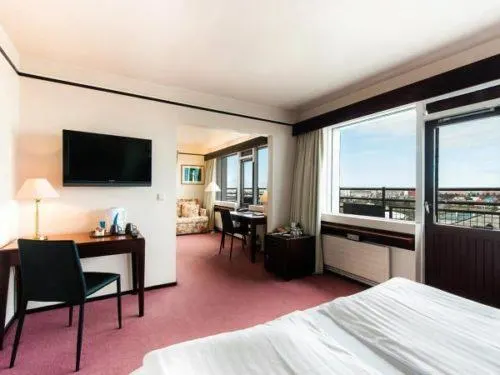 It also houses the largest private collection of Icelandic art, which you'll see throughout the building. The lobby and dining room are a bit dark but the rooms have plenty of windows.
It's on a quiet street in a good, central location and had a great bakery with amazing jelly donuts just down the block. It's a good choice if you want something offbeat and local.
The Radisson Blu 1919 Hotel is also centrally located and in a stately old building.
Its 1919 restaurant emphasizes local ingredients. Stopping in for dinner for its lamb and seafood, even if you don't stay here.
Reykjavic has plenty of other hotel options, Keep in mind prices can vary by $100 or more a night depending on the time of year.
Plan this trip!
• Book the lowest available Airfare to Reykjavic.
• Find the best rate on your ideal hotel.
• Or relax in your own cozy Reykjavic home.
Things To Do On Your Iceland Babymoon
Relax in Thermal Baths
The thing I was most looking forward to before the trip was soaking my achy pregnant body in some of Iceland's many thermal baths and spas.
I was a little concerned about having to constantly bypass baths that were too hot, but it wasn't an issue, especially with the naturally heated pools.
I arranged to spend my first full day in Reykjavik at Laugarspa, part of the large Laugardalslaug public pool complex, which spa guests were able to access when I visited, in addition to the facilities inside.
I booked a prenatal massage, for which they use a special table with a belly-sized hole in the middle. I was able to lie face down for the first time in months! The massage was just what I needed.
I stayed away from most of the saunas and steam rooms, unfortunately. But I did split the afternoon between the cozy relaxation room and a warm seawater bath where I floated happily, relieved of the heaviness of pregnancy for a short time.
The spa has a comfortable café where you can choose healthy items like quinoa salad or a hamburger if you're feeling more indulgent. And your partner can even have a beer or glass of wine if they would like.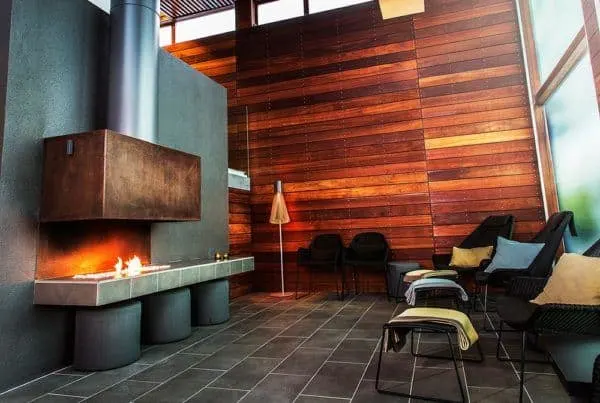 I ended my trip with a visit to the Blue Lagoon. It's heated by a nearby power plant, which is odd to discover when you get there.
But the water varies from luke cool to quite hot. It was easy to hang out in the warm parts that were safe for me.
I was lucky enough to get to use the *Exclusive Lounge.
For about $530 you and your partner can share a private changing room and shower. With my very pregnant body, I appreciated the extra privacy.
You have three hours of access to both the lagoon and a cozy lounge with a fireplace and its own lagoon entrance. You can order food from the Lava restaurant and have it brought to the lounge, too.
It's a splurge, but if you treat yourself really well just once in your 40 weeks of being pregnant, this is the way to do it.
Note: Regardless of how you visit, book your visit in advance or you might be turned away. And bring a swimsuit.
Walk Around Reykjavik:
Reykjavik is famous for its bars and nightlight, which I was obviously not indulging in (another time). But I did enjoy walking around this city.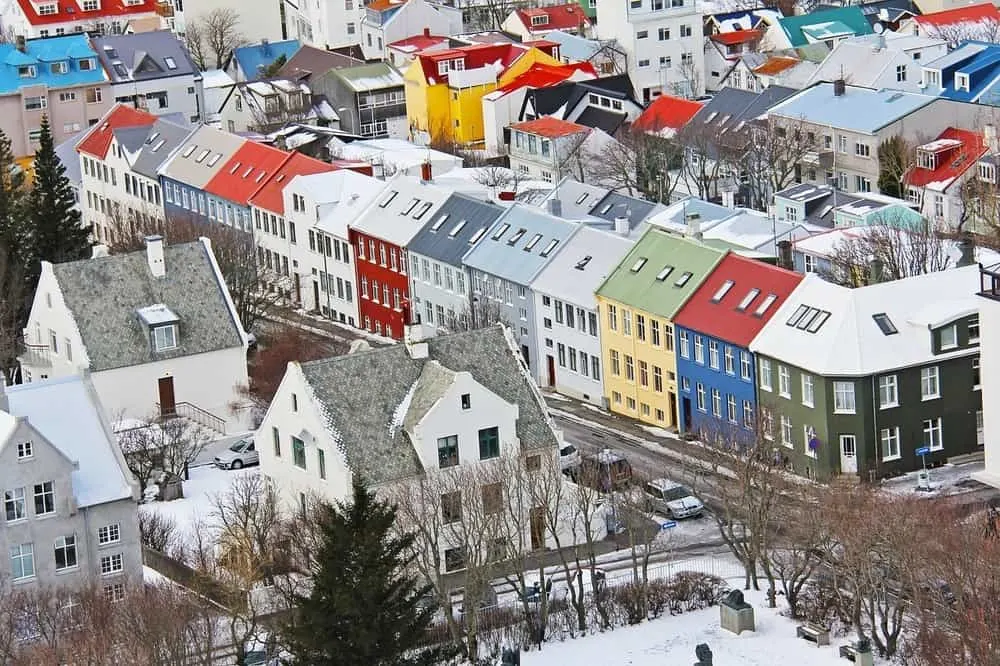 It's a low-rise port town. And I liked the scenic waterfront, brightly colored buildings and iconic Hallgrims Church. I also did some window and actual shopping.
I particularly liked walking around the Koloportid Flea Market, near the water. It's a mix of used items, hand-made crafts and local food products.
I looked at old records and hand-knit baby clothes, and picked up both a wool hat for my husband and some smoked fish to bring home.
I also stopped into some of the Icelandic Wool stores, where styles range from very traditional to more modern. Prices reflect the quality material and craftsmanship. Knitters can buy Icelandic wool.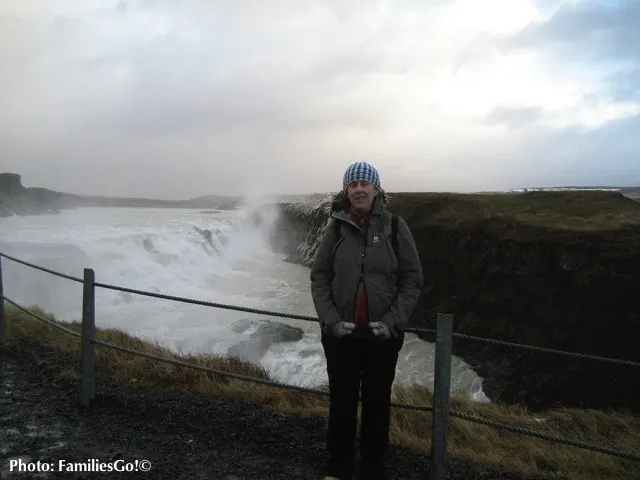 Note: Icelandic wool seems to shrink when you so much as wave it over water.
Take this into account when you consider sizes and stick to cold water and gentle cycle or hand-washing when you get home.
I also got to check out one of the flagship store of outdoor clothing brand 66º degrees North. I picked up an awesome insulating wind and rain jacket that zipped from both the top and bottom.
I could buy a size to fit me post pregnancy and unzip it around my belly. It was just the thing for the next day's tour.
Tour The Golden Circle
I most regret not getting a chance to ride the famous Icelandic horses or do any really exotic hiking.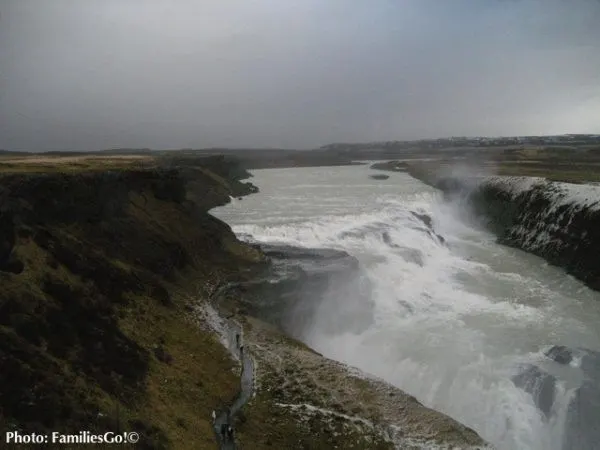 And November wasn't the best time of year for the boat rides built around spotting whales or birds.
But I did get to do a Golden Circle Trip, which was just the right amount of activity for me and is a reliable option for shorter visits.
Several companies offer these tours and have mostly similar itineraries. Some add on a stop like the Blue Lagoon
The tours all stop at the Gullfoss (Golden Falls) waterfall, which is on the magnitude of Niagara Falls and pretty impressive.
The walkway down to the falls is wet and slippery so I opted to admire them from the warmth of the café. They're big enough that my view was fine.
I also enjoyed visiting Thingvellir National Park, which is significant historically. And it's where Europe and North America meet, tectonically speaking.
The paths were pretty flat and mostly paves. The scenery was dramatic. It's best seen with a guide, who can explain the history around the spot.
Our tour also stopped at Kerid, a lake inside a volcanic crater (below). It was beautiful and like nothing I'd seen before.
It and Strokkur geothermal geysir, Iceland's answer to old faithful, are ten-minute stops. You get out of the bus, you walk take a photo and you move on.
The geyser erupts about every five minutes, but it doesn't last long, so have your camera ready (it's cool).
Some tours also stop at the famous greenhouses, where farmers use geothermal heat to grow tomatoes, bananas and other produce year-round, reducing this Nordic country's reliance in imports.
You can eat at the restaurant at Fridheimar greenhouse, where they grow tomatoes. But be warned that tomatoes show up in every dish, even dessert!
What To Eat
Reykjavik has amazingly fresh and attractive sushi and sashimi.
I know most Americans eschew it while they're pregnant. But the Icelanders don't think twice about eating it when they're expecting and looked at me funny for avoiding it.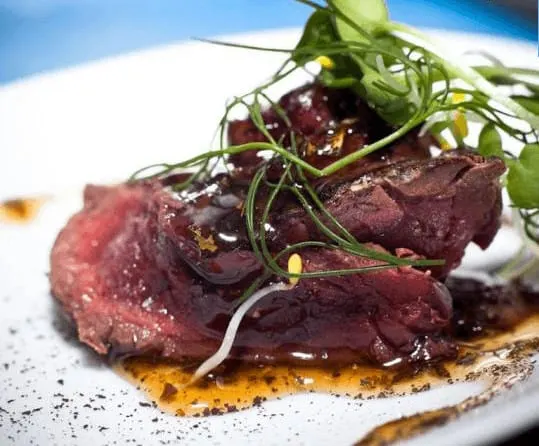 The fish in upscale places is local and very fresh, so if you can't resist taking a piece of crudo off your partner's plate, don't sweat it too much.
I really liked the cooked local fish, lamb and reindeer that I got to try. Upscale dining is expensive, stylish and reliably good.
You can find cafes and sandwich shops for lighter meals. Bakeries skew toward Danish and French baked goods and are reliable for both breads and sweets. I had excellent rye bread.
What to Pack
Iceland is more temperate than you might imagine. It's more damp and gray in the fall than cold. Bring warm, waterproof footwear that will give you traction and keep your feet dry on wet sidewalks and muddy walking paths.
In November I wore warm stretchy pants that were comfortable sightseeing, a fleece and waterproof outer shell (with hat and gloves) for walking around and touring. A middle-weight puffy jacket would be ideal, too, if it's waterproof. Bring stylish boots, a dress and tights or slacks and a fun top for evenings.
A tip for cellular service
For most of our travel outside the U.S. our cellular service charges us $10/phone/day in roaming fees. This adds up, even when we agree that only one of us can have roaming service at a time. So I was very happy when a fellow traveler writer introduced me to Airalo. It was a where-have-you-been-all-my-life moment.
Airolo is an app that provides virtual SIM cards, so you can access a local cell network without having to replace your actual SIM card and risk losing it. In most international locations now I can all the data I need for about $5/phone/week.
For $15, all three of us can have full use of our phones for a weeklong trip, instead of $70 for one of us to be able to. Big difference! Will I be using Airalo for all our overseas trips from now on? Yes, I will.
Pin it for later!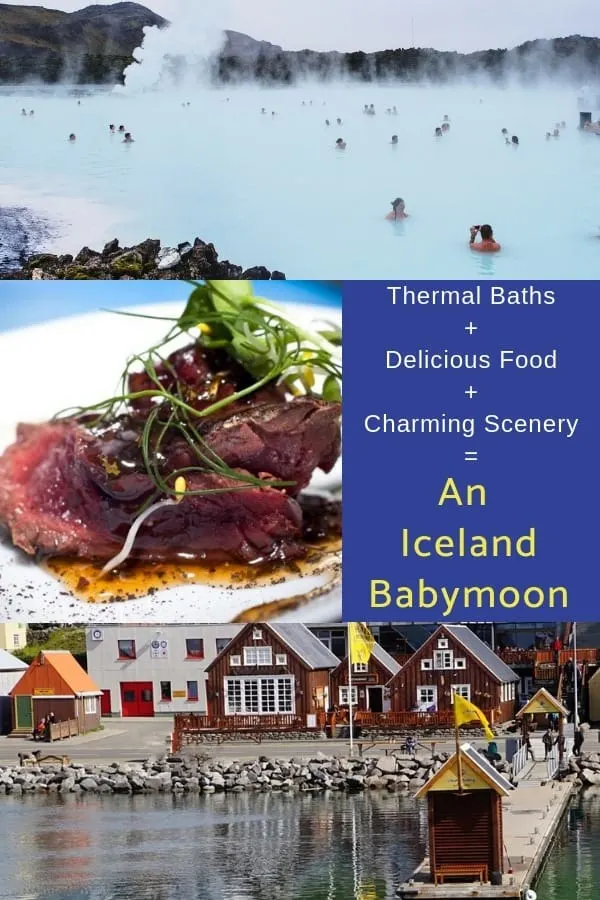 Part of my visit to Iceland was sponsored by Iceland Naturally and our visit to the Blue Lagoon was complimentary. I did not agree to write a specific story about Iceland in exchange for the trip. My opinions are always my own.
Hotel and restaurant photos provided by the businesses. Reykjavic photos via