Yes, a child changes your life in a big way, especially in the first few years. So getting a last chance to spend quality time as a couple is really important, whether it's going to the movies a lot or taking a full-on babymoon getaway.
If you have your own little one due soon and would like a last worry-free, child-free getaway (for a while), here are some ideas.
You don't have to travel all the way to Iceland for some quality couple or girlfriend time (though if you can I recommend it!). A great babymoon vacation might only take you a few hours from home.
Below, ten travel writers talk about babymoon destinations they enjoyed, along with activities they did that were fun, relaxing and safe for their pregnant selves and their partners.
Consider these pre-baby vacation spots in the U.S, Europe, the Caribbean and Mexico as ideas and inspiration for your own babymoon trip.
More babymoon Ideas:
• 10 Tips for a Memorable & Romantic Babymoon
• Try Iceland for an Easy & Exotic Babymoon
10 Babymoon Ideas You'll Love
Explore The U.S.
Where: Lake George, NY
By: Brittany Kollmer of October Acres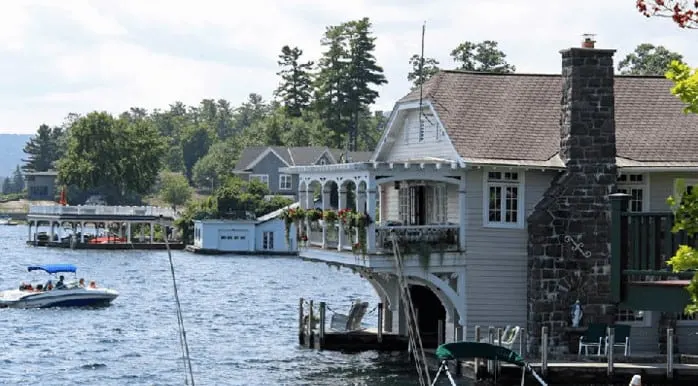 Why: Set in the Adirondack Mountains, Lake George is the perfect babymoon destination for so many reasons!
It's a quaint little town that offers a lot to do, from beautiful beaches on the lake to amazing restaurants, easy hiking and and opportunities to explore American history.
There's also plenty to help you relax and unwind before your baby comes.
We drove to the top of Prospect Mountain and took in views as far away as Vermont. We also a scenic cruise via the Lake George Steamboat company, which I highly recommend for summer visitors.
There are also plenty of winter activities. If you aren't too pregnant yet you can ice skating on the frozen lake, or try a horse and carriage ride through the snow.
You can also take a day trip to Lake Placid (year-round) or Lake Luzerne (best in summer) for more gorgeous Adirondack scenery, activities and dining.
Stay: We stayed at The Sagamore, a sprawling, historic resort on a private island. It offers a ton of amenities that will help you chill out and relax.
Among them: Some of the most unique views on the lake, indoor and outdoor heated pools and a quiet adults-only terrace.
Where: Charleston and Savannah
By: Leah Yoder of Yoder Toter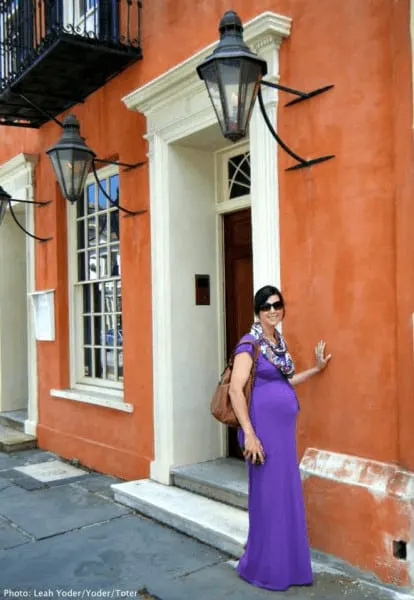 Why: These cities, only a two-hour drive apart, are easy to combine for a romantic babymoon from for October through April when the heat and humidity disappear.
Savannah is a historian's delight. We enjoyed strolling through the city and reading the historical markers.
We also made side trips to Fort Pulaski National Monument and Bonaventure Cemetery, made famous by that John Berendt best-seller.
In Charleston we wandered down Rainbow Row to admire the colorful townhomes and walked along The Battery to view the antebellum mansions.
To take a break from all the walking we did a group carriage tour. It was a great way to hear the history of Charleston without exhausting ourselves!
We took a side trip to Boone Hall Plantation, just outside Charleston. It's famous for its avenue of oaks, which you might recognize from its appearance in The Notebook.
Stay: In Savannah, we stayed at lovely Mansion on Forsyth Park. Our room at this luxury B&B had an oversized soaking tub that was helpful for resting my swollen ankles & weary feet.
Book your babymoon at the Mansion on Forsyth Park.
Best Babymoon Tour: Savannah Culinary & Cultural Walking Food Tour

In Charleston we stayed at the Ansonborough Inn, which has a great location, unique rooms and an afternoon wine and cheese happy hour on the patio (wine for my partner, cheese and fruit for me).
Tip from Eileen: The Ansonborough is great with small kids, too. It has loft style rooms with separate living and sleeping areas, mini kitchens in most rooms and cookies at happy hour. It's also on a quiet block with a supermarket across the street.
---
Book your on Ansonborough Babymoon stay today.
Best Babymoon Tour: Charleston Historic Horse & Carriage Tour
You might also like
Savannah with kids
Or Sampling Charleston with a Child Along.
---
Where: Arizona
By: Emma Morrell of Wanderlust And Wipes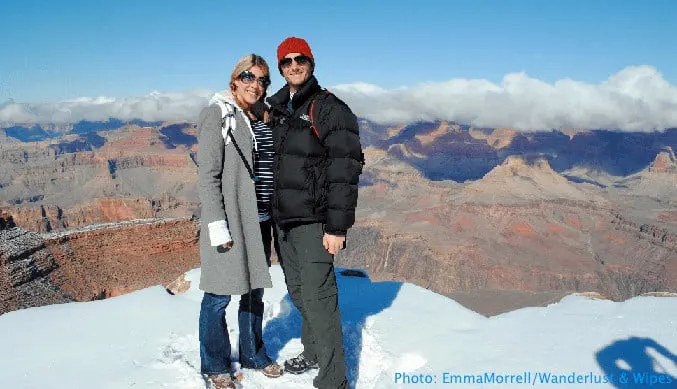 Why: We spent a winter week touring around Arizona before our first child arrived; it was an adventurous babymoon, sometimes more than we intended!
Arizona has so much to offer and was an easy drive for us from Houston.
We went to Sedona to see the incredible red sandstone rocks and had a wonderful time hiking around. I couldn't try some of the fun things, like the jeep tours, but we did take an amazing helicopter tour.
From Sedona we went to the Grand Canyon where it was snowing so hard when we arrived that we couldn't see over the edge!
Luckily the weather cleared the next day and we had an incredible day walking around the canyon rim, admiring the stunning views.
Our last few days included a stop at the Petrified Forest, which was fascinating, and some down time in Phoenix. My husband managed to squeeze in a round of golf and I went to the spa for some prenatal pampering.
For us, it was the perfect blend of activities and relaxation before becoming first-time parents, yet another great adventure!
Stay: At the Grand Canyon we were lucky enough to get lodging in the park. It was quite nice after our walk to be able to get cozy and warm while still overlooking the canyon.
---
Book the best hotel rates in and outside of Grand Canyon National Park.
Best Babymoon Tour: Grand Canyon Signature Hummer Tour With Sunset Views
You might also like
Our Guide: The Grand Canyon With Kids.
---
Where: Big Sur, California
By: Jade Broadus of Vagabond3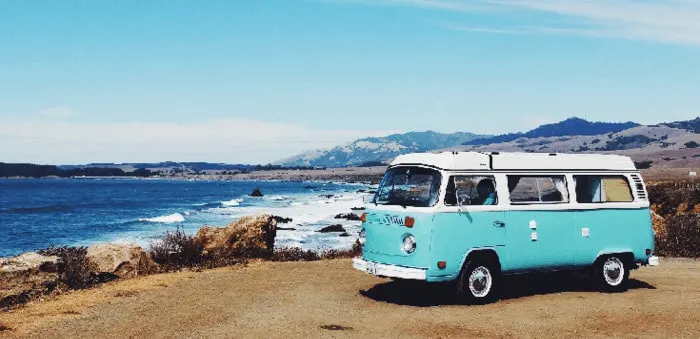 Why: The Central Coast of California is sometimes overlooked for points both north and south. But the Central Coast is an easy road trip from any of California's big cities.
With laid-back beach towns, gorgeous sunset views, luxury spas, and wineries. it's the perfect destination for a California babymoon where sleep, quiet time with your partner and "me" time are essential.
You really can't go wrong spending each night in a different town as you make your way up or down the coast.
The main destination for us was Big Sur, where we spent a few days admiring the redwoods at our leisure. Big Sur is an hour from Monterey and Carmel, where we shopped for super cute souvenirs to bring home for our coming baby.
Stay: At Big Sur we spent two nights in an oceanfront yurt at Treebones Resort, where we spent a time reading and relaxing together.
For the actual road trip, we rented a restored 1960s VW van for about $100 a night. It was fun to camp oceanfront all along the coast.
---
Enjoy some babymoon luxury at the Tickle Pink Inn
Or book a laid-back babymoon at the Saddle Mountain RV Ranch.
Best Monterey/Carmel Tour: Learn To Make Macarons With a Master Chef (& optional mimosas)
You might also like
5 Things To Do With Kids Around Monterey.
---
Go To The Beach
Where: Maui, Hawaii
By: Laura Gibbons of Let's Go Little One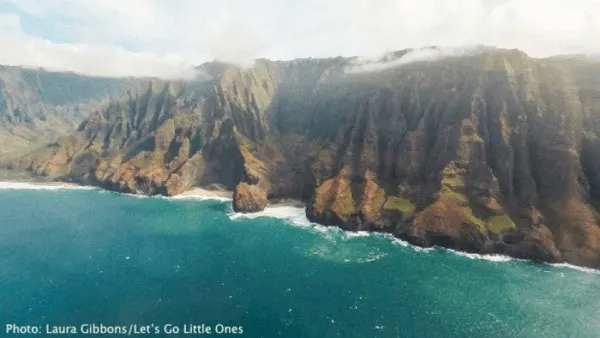 Why: Adventure travel is my favorite way to travel, but when it came to my babymoon I was looking for a totally different experience. For this trip it was important to do something relaxing and safe.
Not only is Maui a great place to relax, it also offers unparalleled natural beauty. I rested on the beaches and took in some of the world's most incredible sunsets without even leaving my hotel.
We did leave the hotel, though, to board a boat for whale watching, walk through the rainforest and snorkel through blue waters where we saw vibrant underwater life.
It was tough to decide which island to visit but for pure relaxation, I was happy with Maui. For a getaway that's a little more outdoorsy, Kauai is my absolute favorite of the Hawaiian islands.
---
Plan this trip:
Find the best rates on your ideal Maui hotel.
Book a sunny hideaway on Kauai.
Best Babymoon Tour: Haleakala Sunrise Tour With Breakfast.
---
Where: Cabo San Lucas, Mexico
By: Dawn Nicholson of 5 Lost Together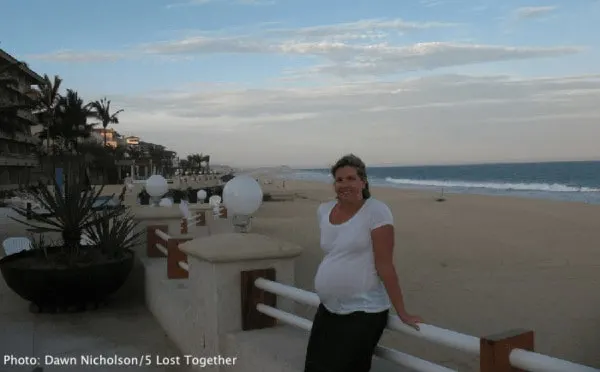 Why: Cabo San Lucas, on Mexico's Baja peninsula, is a short flight from the western U.S.
On my Mexico babymoon I relaxed and enjoyed the warm weather and beaches, soaked up local culture and enjoyed local cuisine. Easy day trips allowed us to experience the surrounding area.
We enjoyed a boat cruise to see the interesting rock formations the Arch at Land's End. The Sea of Cortez is often described as an underwater aquarium where you can snorkel, whale watch, sail or find a deserted beach.
We also rented a car and ventured over to San Jose del Cabo, 20 miles away, to experience a classic Mexican town, eat the best fish tacos I've had and see the cactus-dotted desert.
---
Cabo has your pick of top-notch hotels and resorts for a babymoon.
Best Babymoon Tour: Half-Day Discovering Tour of San Jose and San Lucas.
---
Where: Puerto Rico
By: Melissa Conn of The Family Voyage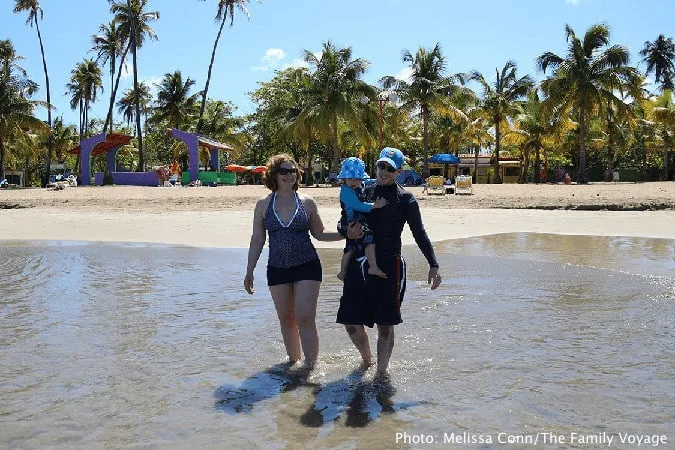 Why: My challenge was where does one go if you want a baby moon, but can't leave your toddler for the week? Plus, we wanted to see friends who have limited airport access and a young baby of their own.
Our solution was to head to Puerto Rico!
We loved visiting Puerto Rico for our group babymoon because everything about it was so laid back. The flight was tolerable for my super-uncomfortable-second-pregnancy body.
And once we were there, tucked away in quiet Luquillo Beach, we could set our own pace.
On days when I felt amazing and game to explore, we headed to El Yunque rainforest, went sailing and snorkeling around tiny secluded islands, and strolled the colorful streets of San Juan.
If I was having a "blah" third trimester day we lounged on the beach, which is a perfectly acceptable way to pass the time in Puerto Rico!
---
Browse these fabulous Puerto Rico Resorts
Or book your secluded Luquillo babymoon inn
Best Babymoon Tour: Flavors of Old San Juan Food Tour.
You might also like:
• 4 Top Tips for A Puerto Rico Family Getway.
---
Where: Bermuda
By: Karen Ni Eadbhard of Travel Mad Mum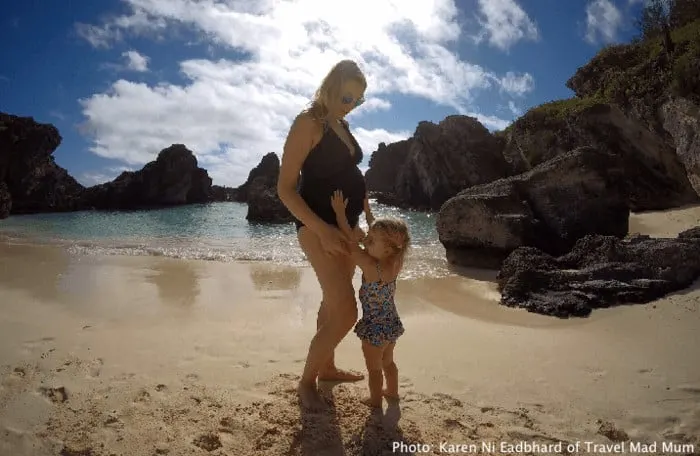 Why: We're a travel-loving family, so a second pregnancy was not going to stop us from having adventures, though a babymoon was going to be a lot more relaxing than some of our other trips.
We chose Bermuda because Zika was doing the rounds and it was one of the few islands near the U.S. that was Zika free. Better still, it's such a short flight from the U.S. It's even a manageable seven hours from the U.K.
The island is small and flat and it's easy to see a lot without getting over tired. We visited the Blue Hole and Horseshoe Bay beach, which is famous for its pink sand.
Then there was the Dockyard at the west end of the island that has become very developed. It has some amazing activities including glass blowing, a rum cake factory and many historic buildings.
Stay: We stayed at Grotto Bay Beach Resort, the perfect hotel for a babymoon. It had its very own underground caves. One had a swimming hole that was so quiet and peaceful to float around in.
The other cave had a beautiful spa. It's the only place in the world where you can have a massage on a pontoon suspended above water.
My prenatal massage was one of the most surreal experiences of my life: a glowing cave, the pitter patter of dew dripping from the stalactites and an environment that was utter relaxing and stimulating at the same time.
---
Book your babymoon getaway at Grotto Bay Beach Resort.
Best Babymoon Tour: Catamaran Sail and Snorkel Tour
You Might Also Like
9 Bermuda Activities with kids.
My review of 2 Fairmont Bermuda resorts.
My Guide to Bermuda Beaches.
---
Visit Europe
Where: London
By: Inga Batur of Cool Kidz Cool Trips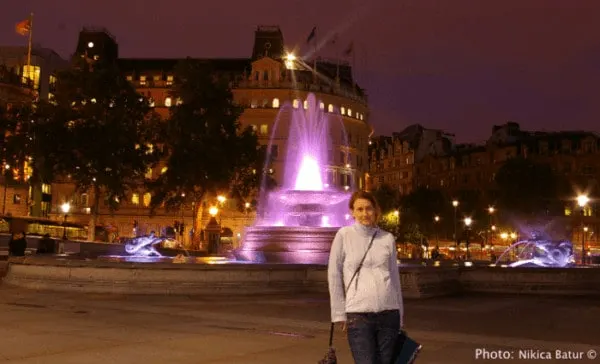 Why: We chose London as our babymoon destination mostly because it has it all come rain or shine: Great sightseeing, parks, museums, pubs, shows. It also has great hospitals – just in case.
London's vast array of thing to do also turned out to be its downside. There were too many things we wanted to see and I had to learn to pace myself because it was my third trimester and I got tired quickly.
We had to scale back and pick a few sights to visit, but we soon realized this wasn't a bad thing at all. Slowing down and resting gave us more time to enjoy the sights we had chosen.
We got to know the lovely Hyde Park well and did a lot of people watching after visiting the Tower of London, National Gallery and Trafalgar Square. When I got tired of walking we'd board the famous red buses.
Also, the pregnancy and plenty of walking around gave me the perfect excuse to indulge in the buttery scones, full English breakfasts, sponge cakes and fish and chips without any guilt.
---
Find the best deal on the perfect London hotel for two
Or get cozy in your own Hyde Park apartment
Best Babymoon Tour: Windsor Castle, Stonehenge & Bath Guided Day Tour
You might also like: 20 Things To To in London With Kids
---
Where: Bavaria, Germany
By: Eileen Gunn at FamiliesGo!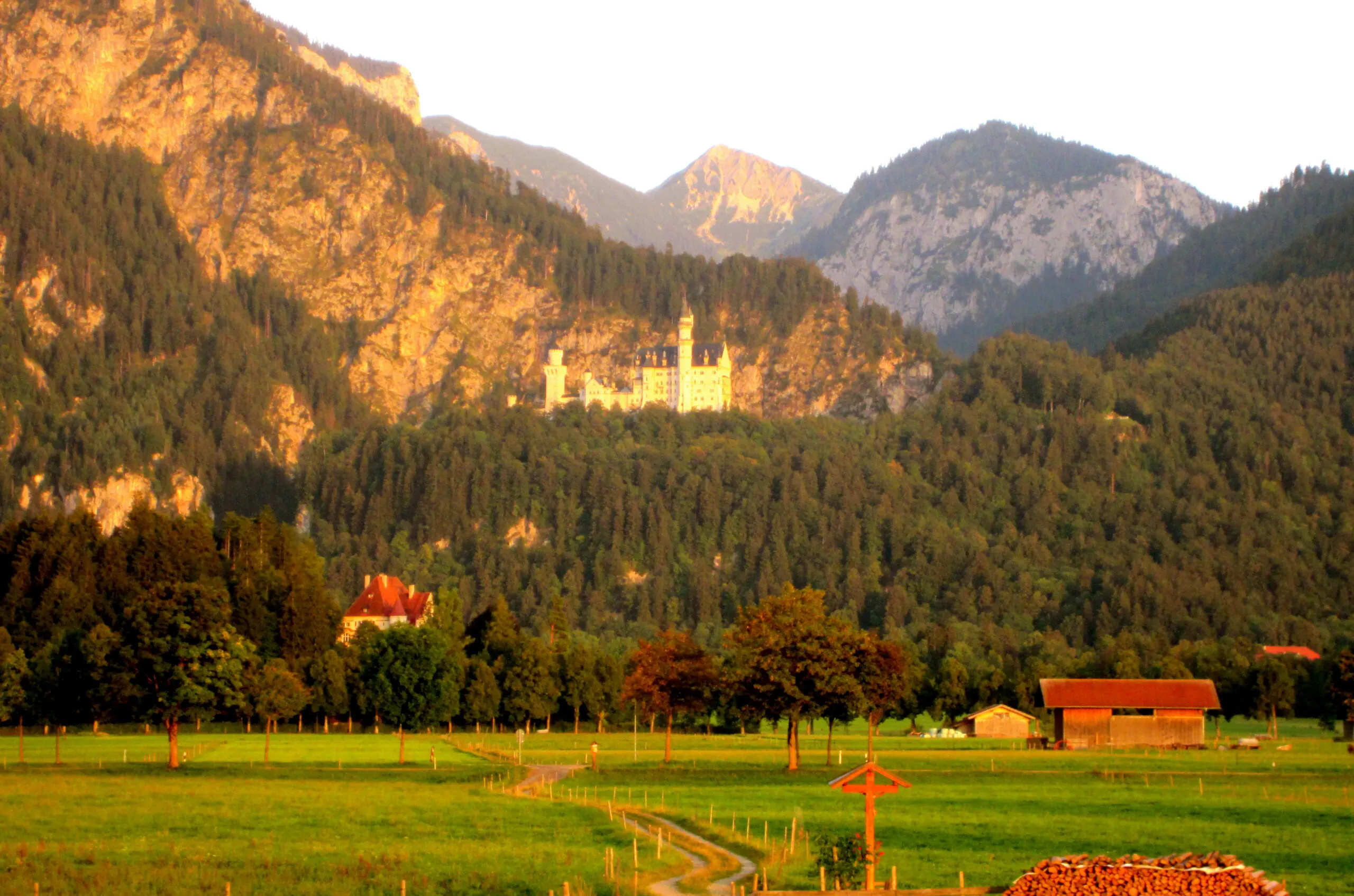 Why: We took a road trip through Bavaria half way through my pregnancy.
It's the last time we were able to drive for the sake of driving, going at a leisurely pace, enjoying the scenery and stopping when the mood struck us.
Germany is very easy to drive around. The roads are excellent, the signs are usually good and most towns have inexpensive public parking near their historic centers (which are usually pedestrian zones).
Bavaria is full of picture-perfect villages like Mittenwald, Schwangau and Berchtesgaden, which are easy to walk around and enjoy without a lot of planning. You can find stellar alpine views and scenic lakes not far from any of them.
Schwangau is in a beautiful valley that is great for walkinng and cycling; some of the hotels have complentary bicycles. It also has Neuschwanstein, the elaborate fairy tale caste that inspired Sleeping Beauty's abode at Disneyland.
Several towns, like Bad Reichenhal, have amazing "public pools," with heated indoor/outdoor swimming spaces (often with a variety of water jets). Often the whirlpools are warm rather than hot so they were safe—and oh so relaxing— for pregnant me.
Stay: It's easy to find comfortable, not-to-expensive small hotels in most Bavaria towns. In Schwangau we love the Hotel Das Rubezahl for its cozy rooms, great restaurant and wonderful complementary spa facilities.
The Rubezahl spa had a warm-not-hot sauna where I laid down to rest. I relaxed so much I felt future Tiny Traveler kick for the first time.
---
Enjoy your own fairy tale weekend at the Hotel Das Rubezahl.
Book the modern, Alpiney Avalon Bad Reichenhall for quality spa time.
Best Babymoon Tour: Munich Viktualien Market & Beyond Small Group Food Tasting Tour
You might also like: 12 Local Munich Foods You Must Try
---
Planning Your Babymoon
Trip Advisor shows you the best hotel rates across the web.
Find the ideal love nest with VRBO.
Viator is your source for fun and unique local tours around the world.
---
Pin it for later!