Update on Cuba
The U.S. was briefly more open to travel from the U.S. but Donald Trump reinstated most restrictions. You Can read what the
U.S. State Department has to say
. Read on for what you can expect when restrictions are lifted again.
My family recently visited Cuba for the first time, and as with most of our vacations, we did so by cruise ship. Since we've come back, a lot of our friends and readers have asked us for tips on how to make the most of a visit to Cuba with young kids (we have a 7YO and a toddler).
A cruise is a practical and easy way to take a family vacation to Cuba. The tourist infrastructure in Havana is still under-developed. Having the ship saves you the worry about finding lodging and eating options your family will be comfortable with.
Also the cruise companies make sure to stay in compliance with the latest U.S. government rules and restrictions around travel to Cuba, so you're not likely to run afoul of the rules by mistake.
I highly recommend a cruise, especially with a toddler along. Here is a review of our experience on NCL cruise from Miami, plus my advice for exploring Havana as a cruise-ship port of call with kids.
Read More:
• Tips for Exploring Havana with a Toddler
• Ask FamiliesGo!: How can we visit Cuba With Kids?
4 Tips for A Cruise to Havana With Kids
Compare Cruise Itineraries
As cruise lines add sailings from Miami to Cuba. But pay close attention to the time each ship gives you at the ports of call. Several ships overnight in Havana but set sail at 8 A.M. the next day, which doesn't give you anytime on land that second day.
We chose NCL's Norwegian Sky for our trip because it arrived in Havana at 8 A.M. on Tuesday and set sail at 5 P.M. on Wednesday, giving us a whole second day and a chance to get outside the city. The more hours in port, the better!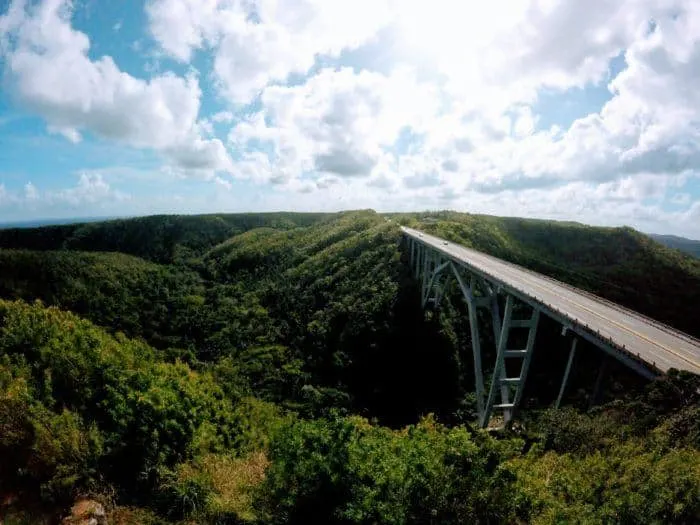 Some ships sailing from the U.S. stop at Cienfuegos and Santiago de Cuba in addition to Havana. Look for these as they offer an amazing opportunity to visit three parts of this island nation on one voyage.
However, most ships sailing from the U.S. still call in Havana only. If you plan carefully you can still see the island beyond this one city.
Select Your Port Tours
If your ship has two full days in port, it's possible on the first day to venture beyond Havana to nearby Viñales or Matanzas. In the second day, you can book an early tour and see a good bit of Havana before sailing time.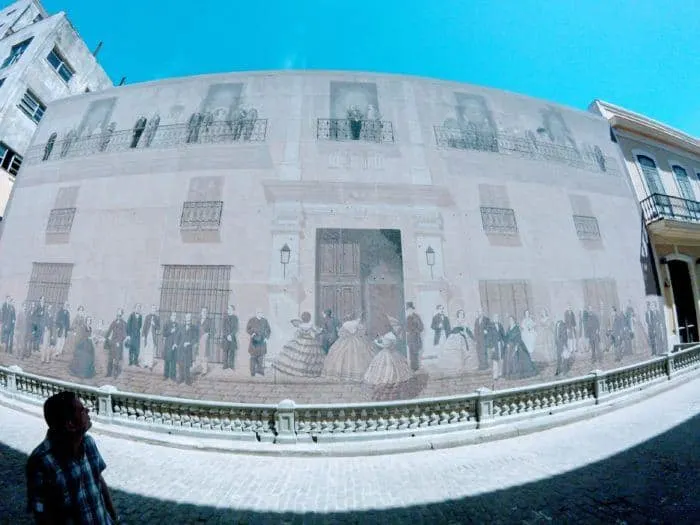 It can still be challenging to tour Cuba on your own, but that doesn't mean the cruise company's shore excursions are your only option.
A few months before our cruise, I researched local tour operators and chose Havana Journeys because of its good TripAdvisor reviews and because its Matanzas and Havana tours appealed. They say their tours comply with the Office of Foreign Assets Control (OFAC) requirements for American citizens visiting Cuba, too.
Day One: Matanzas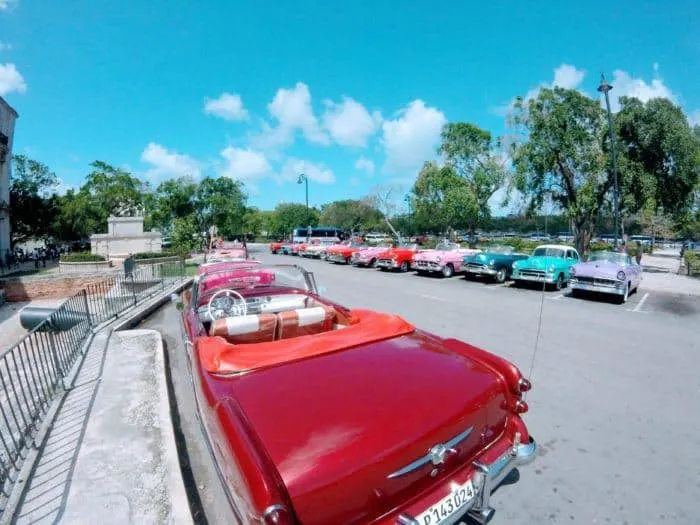 We cruised out of Havana in a classic American car, seeing plenty of interesting sights along the way. In Matanzas we paused at Bacunayagua, with its stunning views of the Bacunayagua Bridge.
Next we went to Parque de la Libertad, where we learned about Jose Martí and the statue in the middle of the park of a woman breaking free from chains.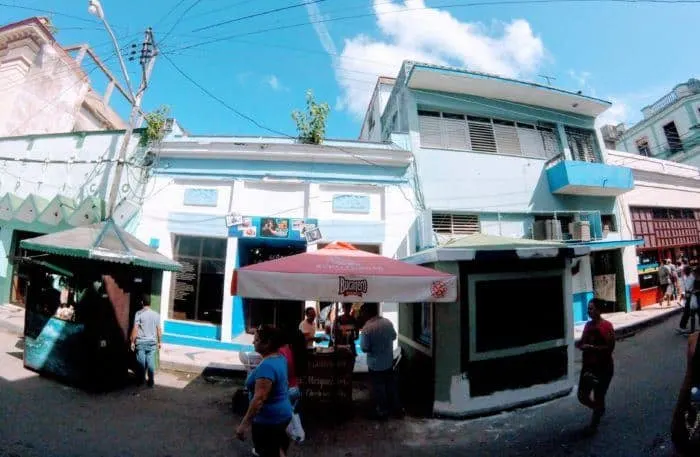 We paused for a break to try some fried snacks from local food carts. Then we visited Las Cuevas de Bellamar (Bellmar Caves), discovered in 1861, and San Severino Castle, a museum about the history of slavery.
Matanzas is known as the Athens of Cuba because of its contributions to Cuban poetry, music and dance. During the colonial period local fisherman drowned Spanish soldiers trying to cross a river to attach a native camp, hence the name of the city (Massacres).
Wear sturdy walking shoes with closed toes for the tour, particularly for exploring the caves. We wore sandals and were fine, but sneakers would have been better.
Note: This is a full day of exploring so you'll miss lunch on the ship. Take the opportunity to stop at a restaurant somewhere along the way to try some real Cuban food.
Day Two: Havana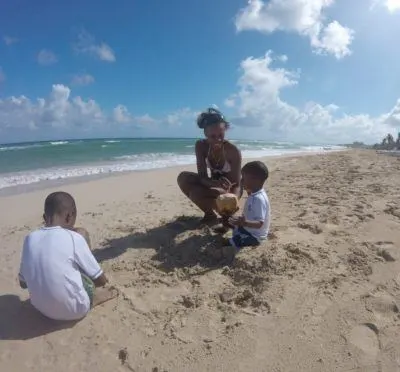 Back in another classic American car we began the day at Santa Maria del Mar, a gorgeous beach our guide frequents with his family. We put our toes in the water and bought refreshing coconut water.
From there we saw Christo de la Habana, the huge statue of Jesus Christ overlooking the city (we took a great photo of our ship from up there).
Next, we stopped by the aging Havana Cathedral with its large welcoming plaza in front. We walked around the neighboring streets to see the historic buildings and statues including one of Carlos Manuel de Céspedes, who is said to have freed his slaves and declared Cuba's independence.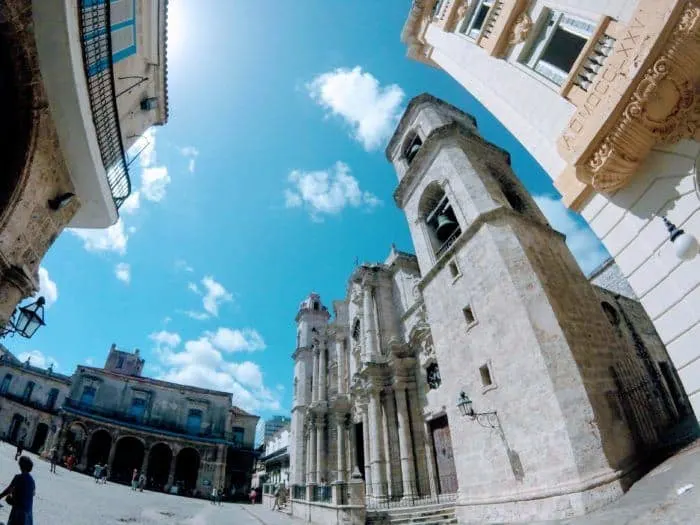 Back in the car we drove through Vedado, a beautiful neighborhood of rich architecture and lush green trees and parks. We paused at Parque John Lennon to take a picture with a statue of the singer sitting on a bench.
We continued passed Revolution Square, where much of the country's public life takes place, and the capital buildings before heading back through the bustling city to the cruise ship port.
Note: Havana Journeys and other companies will customize tours for your family. We thought the itineraries we chose balanced our desire to learn about Cuba's history and culture with our kids' need to run around and do some active things.
In Short…
As we drove throughout Matanzas and Havana we felt safe and relaxed. We realized after a while that unlike anywhere else we've been, this island had no billboards anywhere, which probably added to our relaxation.
Our family was greeted warmly most places we went. Instead of trying to sell to us, the local people mostly wanted to tell their stories. Cubans will gladly share their struggles, accomplishments and hopes with visitors who take the time to engage with them.
We look forward to visiting again, and hope that our suggestions help your family to plan and enjoy a cruise to Cuba. Buen Vieja!
Pin it for later!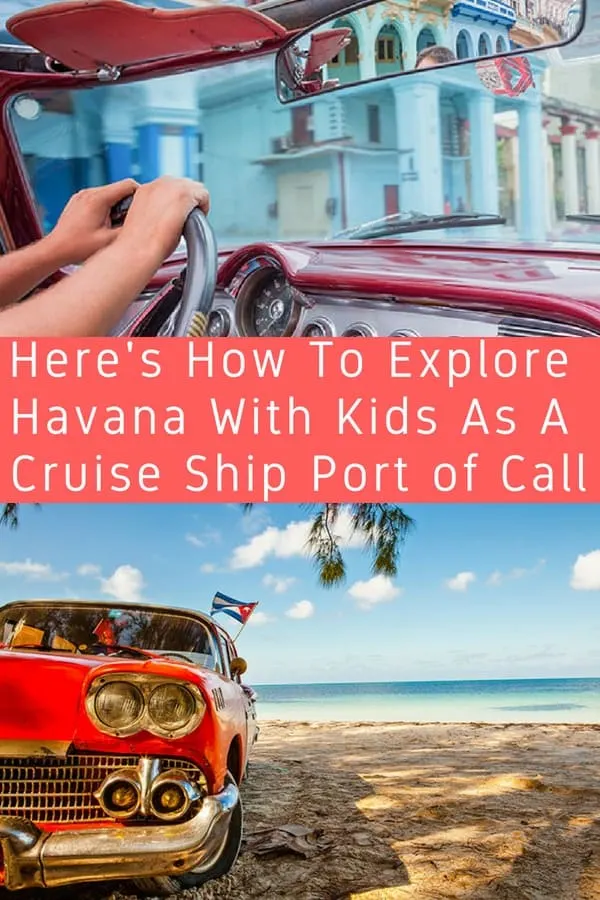 Peta-Gaye Daniel is the founder of My Cruising Family. A wife, mother, and attorney, she loves to travel with her family and has explored 18 countries so far. She enjoys sharing her insights into enjoying family travel without breaking the bank.