We booked a cruise out of Miami over one winter break. Since we'd never been to this famously colorful Florida beach city, we decided to spend 48 hours exploring. But Planning our 3-day vacation itinerary was a challenge.
Miami doesn't market itself as a family destination. When I asked the city's tourism board for family activities that would give us a taste of the city they told me to go to the zoo and the aquarium. I've heard they're both great, but they weren't the only-in-Miami experiences we were looking for.
We quickly discoverd that Miami is a city of distinct neighborhoods. With the help of friends and Google we found interesting places to explore and things to do that on our 2-night stay the whole family enjoyed. Since this city is known for its dynamic and not expensive food scene, several of those activities involved eating. None involved animals or jumping dolphins.
Here are our tips getting an authentic local taste of Miami and Miami Beach on a Weekend getaway with kids.
Where To Stay: Kid-Friendly Miami Hotels
We stayed at the DoubleTree Miami Airport, largely because it had a free airport shuttle and paid shuttle to the cruise-ship terminal, which made things very easy.
It's a stylish DoubleTree with a very nice pool and our room came with access to the executive lounge for breakfast. If you are taking a cruise it's a good value, but if you're in Miami to see the city it's too far from everything.
---
Shopping for hotels before we left, several South Beach places looked stylish but not necessarily family friendly and some were potentially a little seedy.
One of my favorite moms who travel, Cat Jordan, found a family-oriented waterfront resort in Miami Beach on a recent trip. Here's what she had to say:
The Grand Beach Hotel is in a family manageable area just a stone's throw from the craziness of South Beach.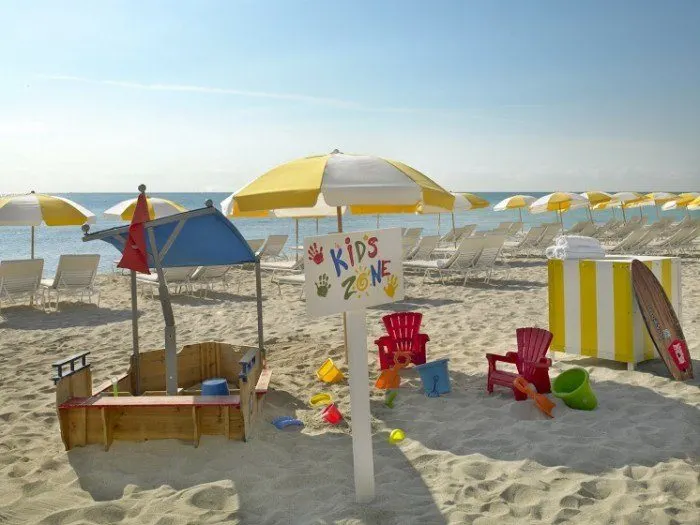 Rooms are well laid out and ours easily slept two adults and two small kids. There are two bathrooms too, so the kids felt like they had their own area.
The swimming pool was the perfect size for splashing around, and check out the cute kids-only lounge chairs on the beach. When Mom or dad wanted a break, weleft the kids with grandman and enjoyed some alone time at the adults-only pool (and bar, ahem) on the 7th floor.
And yes, we also managed a stylish date night out in nearby South Beach too (thank you, grandparents)!
---
If you don't mind being away from the downtown, Key Biscayne has a handful of upscale hotels and a lot of vacation condos.
North Beach and Bal Harbour have hotels in every price range and plenty of reliably family friendly options
Get a Taste of Authentic Miami With Tweens: 5 Things To Do
Little Havana: Eating Amazing Cuban Food
We arrived in Miami around lunchtime and naturally headed to Calle Ocho (8thStreet), Little Havana's main drag. We found Old's Havana Cuban Bar and Cocina, which had local folks at the bar and tourists at all the tables, and there was a food tour sampling media noche sandwiches.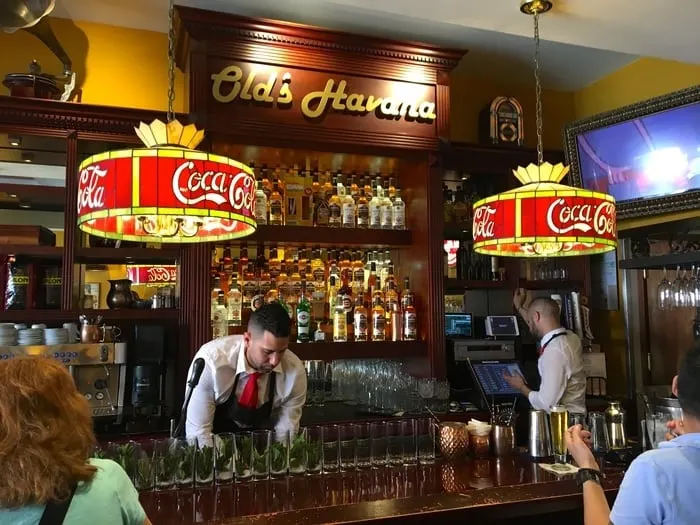 It's no wonder visitors like it though; we chose it because it looks the way you want a Cuban restaurant in Miami to look: a little aged with dark wood trim and tables and antique-syle Coca Cola lamps over the bar.
We settled in to a table on the pleasant back patio and snacked on an ample fresh ceviche, crispy and creamy ham croquettes and classic rice and beans, which Tween Traveler barely shared. In a nod to Graham Greene, we chased it all with cold daiquiris.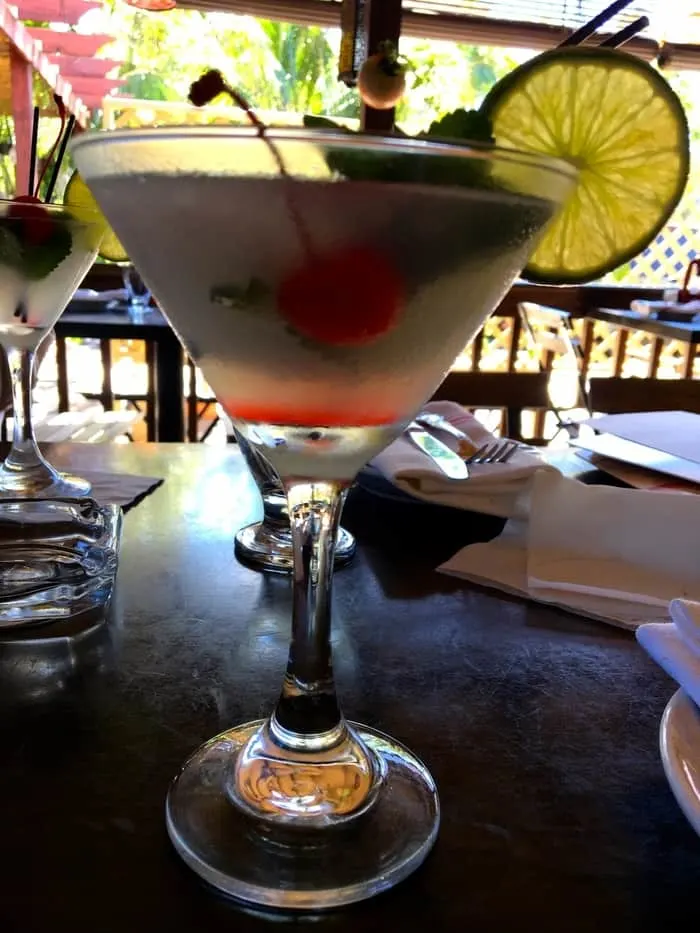 As you stroll along Calle Ocho admiring the cigar makers, the old men playing dominoes in the park and the kitschy souvenir shops, it's hard to miss Azucar Ice Cream Company. Just look for the large, multi-colored, 3-D ice cream cone on its facade (see pin below).
It's a small shop with a mix of the usual flavors and some distinctly Latin ones like mamey fruit, sweet plantain, sweet corn, coconut flan and sugarcane/pineapple. I went local with Keylime Pie and Tween Traveler asked for her usual garish birthday cake flavor.
if the store isn't crowded I recommended staying there to eat your cone. Outside, the Miami sun will make a quick mess of it.
Coconut Grove: A Beautiful Villa
We headed next to Vizcaya Museum & Gardens, a palatial Mediterranean-style villa that James Deering built with his farming equipment fortune.
Aside from a large sunlit atrium and a sunroom with lovely stained glass, the house didn't do it for us. Most of the furniture just seemed to heavy and uncomfortable for a seaside home.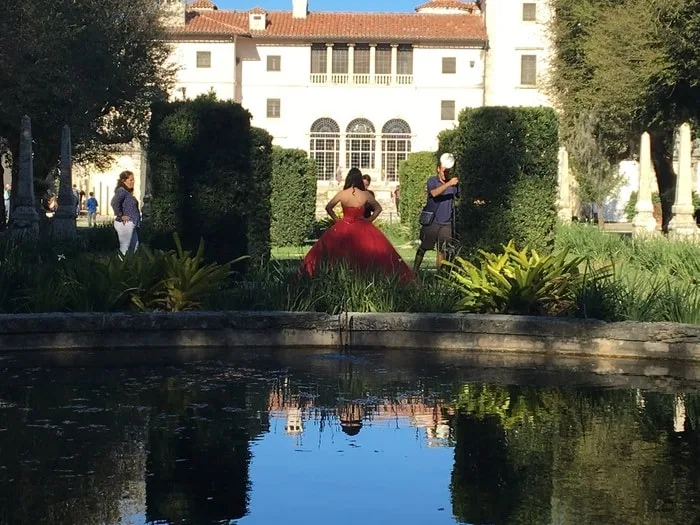 The gardens however, were fantastic. a gazebo jutted out over the water. There were beautiful flowers and sculpted shrubs, great places to sit in the shade and admire the views, plenty of space for kids to run around without bothering people and lots of tucked away spots for hide-and-seek.
Tween Traveler did both. It's a popular place for wedding photos and there were two fashion shoots going on while we were there. It was easy to understand why.
Note: Free parking is available on the grounds. The surrounding area is residential. There is a small onsite cafe for snacks, but don't plan on finding a meal nearby.
Wynwood: Hipster Eating and Street Art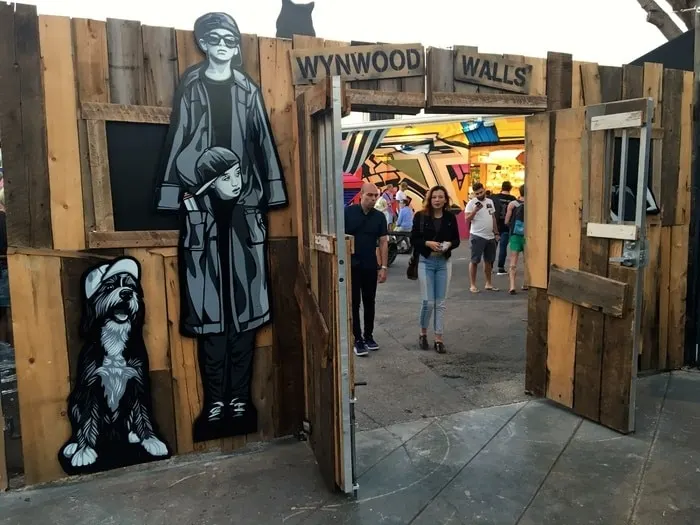 We spent our Friday night wandering around Wynwood, a neighborhood so up-and-coming a friend who grew up here had never heard of it.
The main draw, aside from restaurants and bars, is Wynwood Walls, an outdoor collection of murals with a contemporary art gallery at one end and Wynwood Kitchen and Bar at the other.
Rich and leisurely inspected the giant paintings while Tween Traveler joined other kids running around the open space and climbing on boulders in the middle.
There are more murals around the neighborhood outside of this collection; real fans of street art should consider a walking tour of the neighborhood.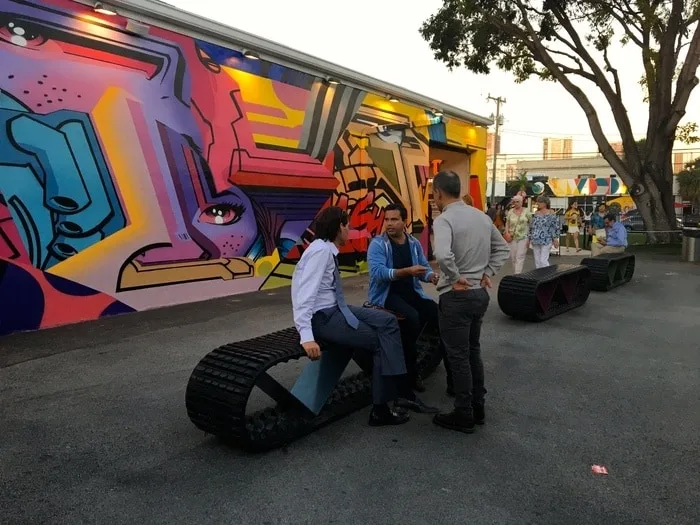 Wynwood Kitchen & Bar looked inviting but it was packed so we opted to explore. The neighborhood has a distinct hipster vibe but we saw plenty of young families and strollers in the early evening.
Second Avenue is the main artery but you have to explore the side streets to find the tapas joints, Mexican tacquerias, coffee bars, brew pubs and more.
We wandered into The Butcher Shop, a store by day and an open-air beer garden by night. It was full of families and had a great local beer selection.
The house-made sausages and inventive burgers tempted us but we opted to share a steak salad (perfectly rare meat atop greens, beets and goat cheese) and crispy fried Brussels sprouts. Tween Traveler had far-better-than-average chicken fingers.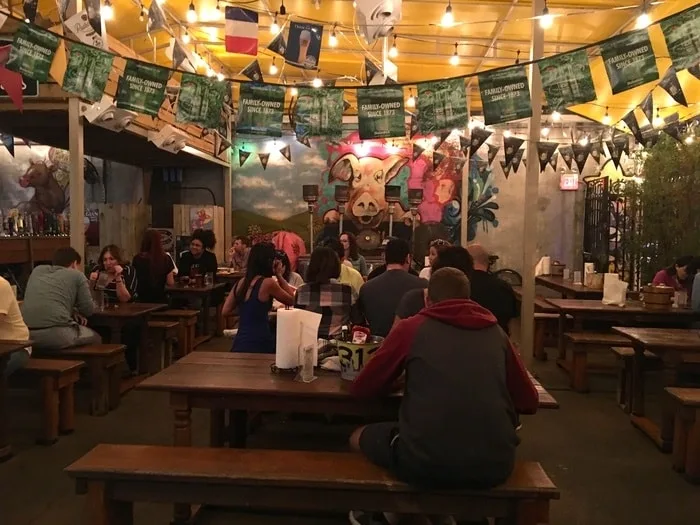 Bianco Gelato is on a side street one block over and Morelia Gourmet Paletas (colorful Mexican ice pop) is two blocks over. You can't go wrong with either for dessert.
There is an outdoor food truck court a few blocks away from the Walls. On a Friday it was largely closed, but I imagine that on a weekend afternoon it could be hopping and a potentially interesting way to sample Miami's diverse food scene with kids.
Thing To Do With Kids In South Beach:
A Food Walking Tour and Swimming
A fellow writer recommended a food tour of Little Havana with Miami Culinary Tours. That tour was full, so on our second morning we met local friends for a food and art deco walking tour of South Beach.
Our group included three kids, which we told the company in advance. Two of them tried almost everything and one ate almost nothing. We received cocktails at two stops; at one of them the kids got a soft drink and at another they just had water.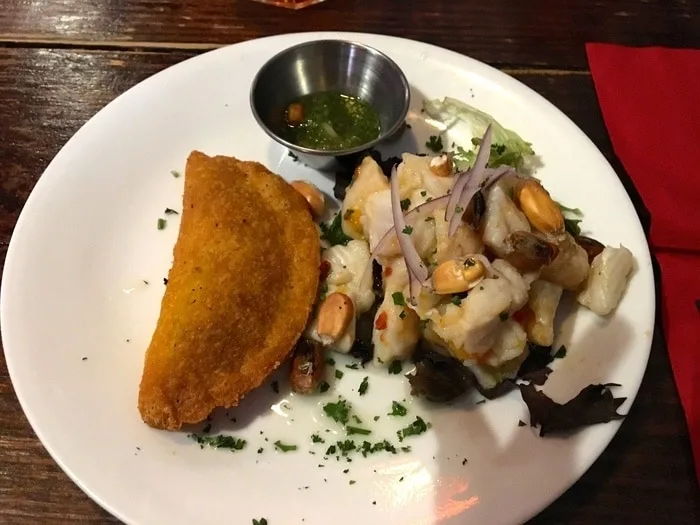 The tour highlighted the diversity of the South Beach food scene. So we ate Bolivian ceviche and beef empanadas at a stylish bar called Boliva, Cuban picadillo and tostones at Gloria Estefan's Lario's, then falafel, feta cigars and tatziki from a Middle Eastern take-out place.
We finished with cold antipasto at Mercado della Pescheria, a fun Italian restaurant and gelato at Milani Gelateria (The kids' favorite stop, of course), both a few blocks from the water on quaint Española Way.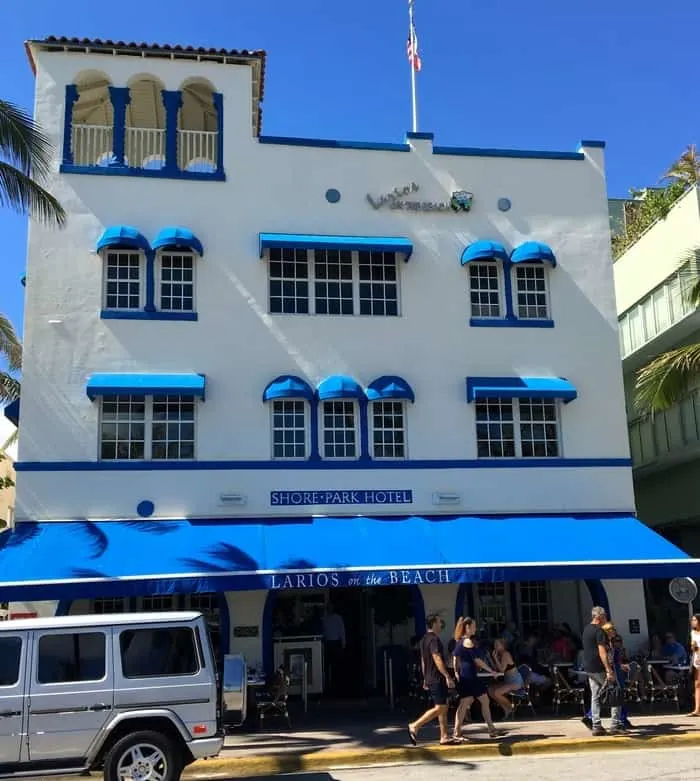 Between bites to eat we learned about the introduction, decline and revitalization of the area's art deco buildings and learned the history and detail of select landmarks. The guide and the food were both really good.
Afterward, we spent the rest of the day on the sand at South Beach, which was crowded but not crazy. While the waves were choppy there wasn't a strong undertow.
We grabbed drinks and a light snack late in the day at one of several restaurants with patios across from the beach. They are all crowded, loud and a little overpriced, but the food and cocktails were actually good and it was the perfect ending to our South Beach day with kids.
Key Biscayne: A Low-Key Beach Day
We had a late afternoon flight after our cruise so we spent the day in Key Biscayne at Bill Baggs Cape Florida State Park, which I recommend over South Beach for a straight-up beach day. It's quieter and less crowded than South Beach and almost all families with kids.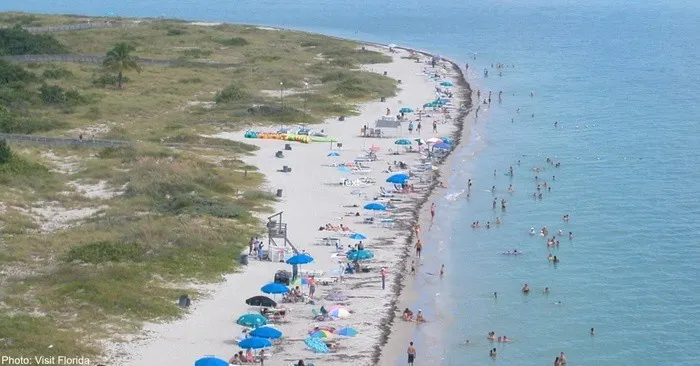 There is a long stretch of beach with a fairly calm surf. There's also a grassy picnic area back from the beach with a decent playground (it's hotter than by the water, though), a lighthouse you can visit, changing and restrooms, life guards and two restaurants.
We opted to have lunch at the casual, outdoor Lighthouse Cafe. My black-bean soup was well seasoned and my conch fritters were crispy. Rich enjoyed his Cuban sandwich and Tween's burger and fries were what you'd expect. A few tables around us ordered whole cooked snapper that looked amazing.
Note: It's much easier to get here if you have a car. There's a small parking fee, but you have more lunch options. Stop at a Cuban deli for picnic supplies or choose any of several casual restaurants off the main route and in the hotels.
If you do take a taxi, have them drop you off outside the toll plaza and walk in by the bike route to avoid paying for parking you aren't using.
---
Plan This Trip:
Book the lowest hotel rates on TripAdvisor.
Shop for a stylish beach-front Miami Vacation Rental (maybe with a private pool!).
Find airfare and a cheap car rental rate on Kayak
---
Helpful Information For Miami
Getting Around
As much as we enjoyed everything we did and ate in Miami we didn't fall in love with the city. One large downside is that it's hard to get around the city as a tourist.
Public transit is neighborhood based.Getting from one part of the city to another always required making two or three connections and took at least twice as long as driving would.
We weighed the option of renting a car against taking taxis everywhere. We chose the latter and easily spent more on taxis in three days than we do in New York City in a year.
But we saved ourselves the hassle of navigating an unfamiliar city ourselves and parking in Miami's congested neighborhoods. Plus, returning the car would have made getting to the cruise ship more complicated.
The ideal is probably to have your own car and supplement with taxis.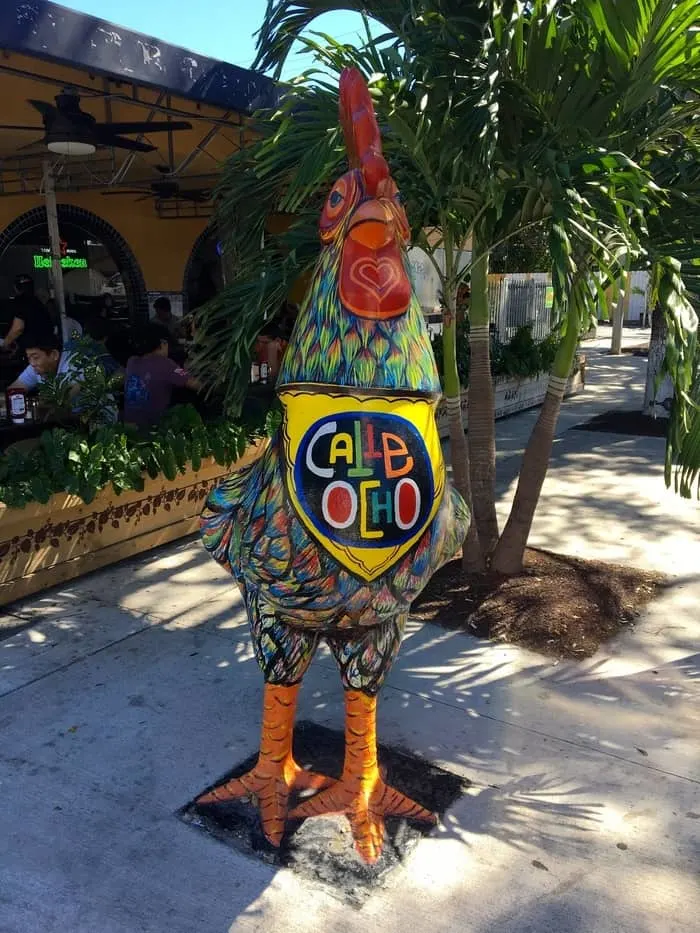 In short:
I would say that Miami can provide a fun weekend getaway with kids, even without resorting to the zoo and aquarium. Be prepared to eat well, see some fun sights, enjoy the beach, and to drive yourself around.
Pin it for later!