Heading to Disney World or Disneyland soon? Here are tips on how to avoid lines using Disney's incredibly handy FastPass service. First-timers and Disney veterans will find this advice handy. It's important for Disney veterans to know there have been big changes in how FastPass works. Here are the essentials.
How To Use Disney FastPass+
How much does FastPass+ cost?
FastPass and FastPass+ are free. Yes they are included in the cost of admission.
In a Google search they might also come up at Fast Pass or FastPass Plus.
Disney World Vs. Disneyland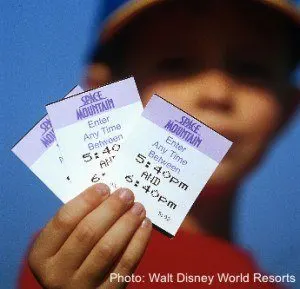 Disney World has gotten rid of the old FastPass, where any visitor to the theme parks could collect paper tickets that would allow them to show up at a popular ride at an appointed time later in the day, skip the line and get priority access.
Disneyland still uses this low-tech but effective system. The advantage of it is that you get these passes in person at the park, so there's less planning ahead and less stress.
The downside is that you can't change your time slot if you need to. And passes for the most popular (usually new) attractions can be gone very early in the day. There is a limit on how many you can hold at a time.
Disney World now has a FastPass+, a higher tech system links the park's app and online reservation system to its MagicBands and admission cards.
Where Do You Store Your FastPass+ Reservations
FastPass+ is digital. Your appointments are stored on the MagicBands hotel guests receive (and others can buy) or the RFID card that you receive if you're staying offsite.
There is no advantage to having a MagicBand instead of the card except that it's harder to lose something attached to your wrist. If you have kids old enough to go off on their own, it might be worth buying the bands for them; otherwise skip them.
How Do You Make Reservations
Reservations are available for more rides, attractions and character meet-and-greets than the paper chits were, and new rides and attractions are usually added when they open.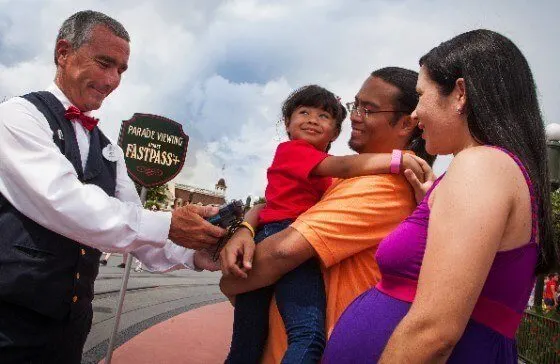 You can initially reserve only three activities in a single park per day. In parks other than the Magic Kingdom there is also a limit on how many of the most popular attractions you can hold at once.
Disney bloggers try to keep up with and list of these Tier 1 attractions. But they change as new rides open, new movies introduce new characters, and old older attractions fall to (still quite popular) Tier 2. Your best bet is to just see what's available when you start booking things.
Once you finish with all three reservations you can use park kiosks or the Disney World app to add one new reservation at a time on a rolling basis for any rides or attractions that are still available.
For first-timers it can be hard to know before arriving at the park which attractions to choose. Some things will interest your family more than others.
And not every thing on the list has a killer wait. The line at It's a Small World is known to move fast because each boat holds abut ten people. Peter's Pan's Flight always has a long line despite being a much older ride because each ship holds only two or three people.
My advice: Ask friends who have visited Disney World recently where they saw the longest waits and which of those things they think your kids will want to do most. And keep in mind that you can try to make changes later.
Plan Ahead
Folks staying at Disney hotels can schedule FastPass+ appointments using the app or website starting 60 days before they arrive at the parks.
Everyone else can make reservations starting 30 days out once they buy admission tickets. Either way you need to open an account that links FastPass to your hotel reservation or park admission.
For some parents, this ability to plan ahead will be a huge plus. We understand that for others, having to think about rides and attractions this far out will make planning more stressful. Just remember that people who plan ahead can wind up changing their plans and things can open up that way.
What the Pros Do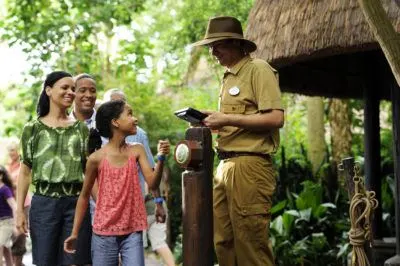 It might seem absurd to make appointments for amusement park rides, and even more so to book them weeks before you even arrive at the park.
But for must-do attractions (princess meet-and-greets for young girls or Jedi experiences for Star Wars fans) it will save time and the tedium of very long lines.
For the most popular rides like Soarin' at Epcot, or the Seven Dwarves Mine Train at the Magic Kingdom, it can be the only way to make sure you get on at all (unless you make a beeline for them when the park opens).
Disney vacation planners actually plot their clients' route through the parks ride by ride. This way they can book FastPass times without worrying about mad dashes across the park.
Having a ride-by-ride itinerary can sound way too scripted for many parents. And sure, on non-peak days you can wing it and fit in most of what you want to, maybe with a little backtracking.
But if you are visiting during a school break, a schedule with strategic FastPass+ appointments really can help you to make the most of those very pricey admission tickets.
There are countless websites you can use to plan your Disney trip. I use TouringPlans, which costs $14.95 for a year's subscription (probably worth it even if you don't need it for a full year).
It's a good place to start, but prepare to do some tweaking to come up with a personalized plan for your family.
If All Else Fails…
If you just are not the plan-ahead type, there are ways to make the most of your time at the park.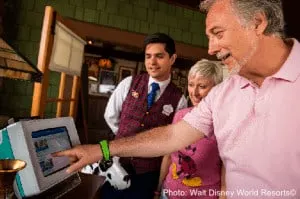 Keep in mind that the parks open at 8:00 AM or 9:00 AM, but most visitors don't get there until after 10:30 AM.
This means early birds have up to two or three hours to take advantage of short lines at even the most popular rides. And you get first crack at the FastPass+ kiosks in the parks.
Those FastPass+ kiosk should be your first stop, by the way. But keep in mind that everyone stops at the first Kiosk they see. Pass that line by and look for one further in, which will probably be relatively empty early in the day.
Look for passes to popular rides you know you'll want to ride a second time or that you might not make your way to until later in the day.
Pin it for later!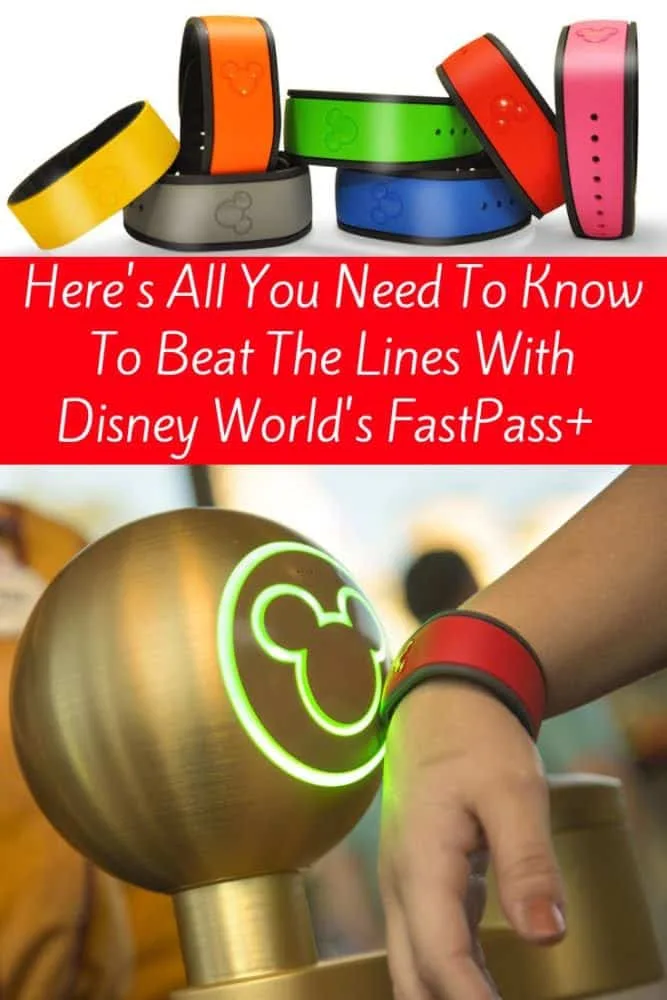 Natalie Reinert spent five years working at the Walt Disney World Resort in Florida. She now writes novels for horse lovers and still loves Disney. She and her family call Orlando home.