Technology can make your life easier when you travel, or it can just be more stuff to carry and keep track of. And the last thing you need when traveling with kids is more stuff to carry and keep track of.
No matter where you are headed, here are tech gadgets that are worth schlepping—and might even help you schlep less.
Give them to your favorite traveling parent. Or just gift them to yourself!
Gift Guide:
23 Tech Gadgets For Easy Travel
Best-Value Digital Camera
Let's kick off the list with the Nikon Coolpix B500; it's the camera I take on all my trip and I love it. It's as good as a digital camera can get in this price range (and even as good as some cameras that cost more).
The 40X zoom lets me take incredibly clear shots from long distances. The auto mode covers most of the shooting I want to do, but it has other settings to play with, including two for nighttime.
A tilting screen lets you shoot from any angle. It takes great video. It has wifi for social media posting and blue tooth for transfering photos to your phone via an app.
This gift package comes with the camera, a camera case, rechargeable batteries and charger (very handy), memory card, a tripod and more. It's a good deal. And your family photographer will love it.
It doesn't have a manual option, but the only time I missed it was while trying to photograph the northern lights in Lapland.
Best High End Camera
For the amateur photographer who wants to be able capture trickier subjects, like the aurora borealis, conside splurging on a more powerful camera like the Canon 80D Digital SLR.
It comes with a whole array of lenses which are much better for capturing complex shots, and any avid photographer will enjoy trying them all out on their next vacation. My top tip for those Northern Lights? Get a wide-angle lense; it's important to have as large a field of view as possible.
E-Readers & An Endless Supply of Books
I like reading actual, physical books (call me old-fashioned). But for travel a Kindle e-reader is really handy. It's slim and lightweight whether you pack one book or ten.
And if your child reads everything they downloaded halfway through the trip, they can just download more. The Kids Kindle comes with colorful designs so you know whose is whose.
The latest Kindle is waterproof and has up to 32 Gbs of memory, making it even better for travel. Give a Kindle unlimited subscription with the e-reader to the avid readers in your family.
Download & Read
See what other adults are downloading most to their Kindles.
And what kids are downloading most, too.
White Noise Wherever You Go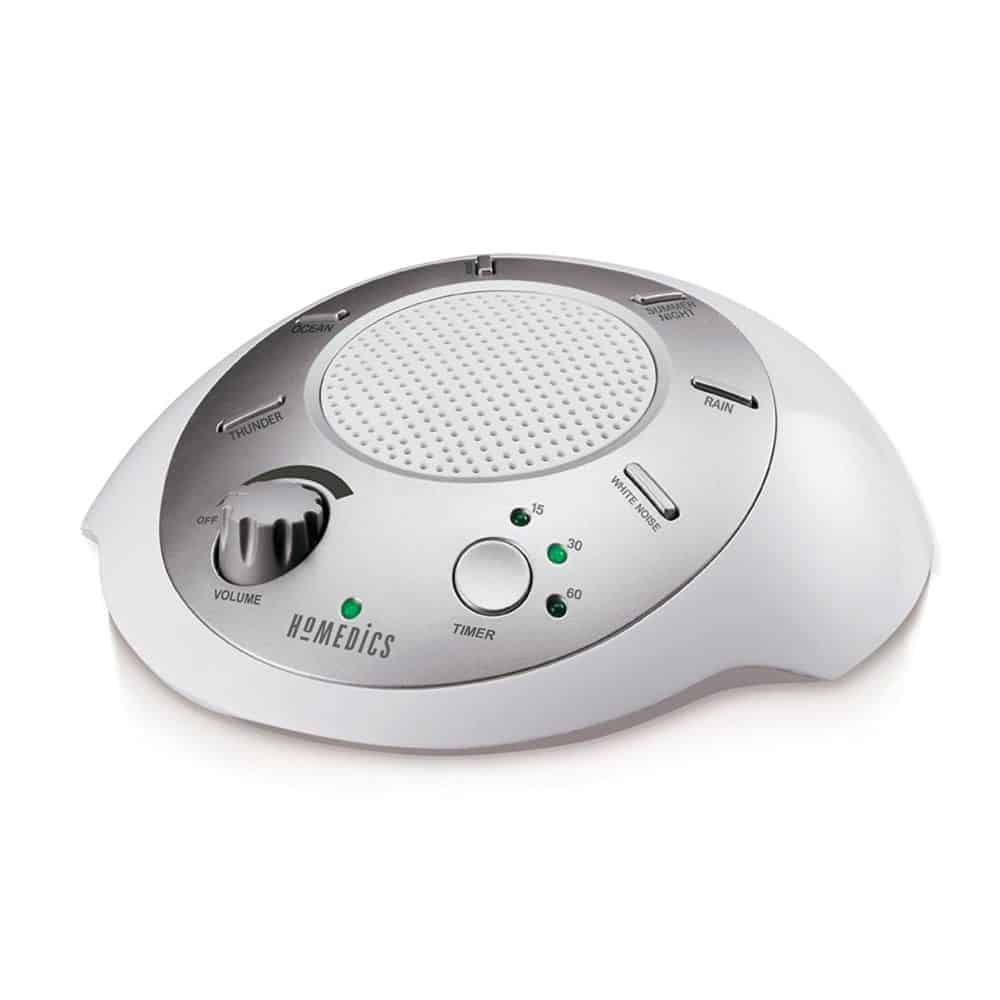 Ever gotten stuck with a hotel room perched above a noisy street? Or had a baby that can't fall asleep in a new place with unfamiliar noises? We've suffered through both. The solution could be a portable white noise machine from HoMedics.
Drown out sounds you don't want with white noise, the ocean, rain or a summer night. It has a timer, too.
A Tiny & Bright Book Light
Wow, we could have used this Really Tiny Book Light from If when our Tween Traveler was a baby! There's also a model that clips to e-readers.
It's perfect for those times when you want to stay up and read but your kids are sleeping in the hotel bed or crib two feet from yours. It's handy for camping, too.
A Really Cool Bluetooth Speaker
Nyne portable blue tooth speaker has a slim design that fits easily in a suitcase or carry-on. It's water, dust and shock resistant. So you can bring your favorite music wherever your vacation takes you.
Texting Gloves That Look & Feel Good
Glove.ly makes gloves for men and women that let you use your smartphone outside in the cold. They really warm and they look nice, too. Women can choose cozy or stylish.
Headphones & How To Store Them
Cozy headphones for airplanes

These AcousticSheep Sleepphones slip ear buds into a headband that comes in three sizes and five colors.
They offer some noise cancellation and are comfortable enough to sleep with, making them handy for are handy for planes, trains and hotel rooms.
A fleece headband is cozy on chilly airplanes. The wicking fabric is ideal for exercise or traveling in warmer climes. Try the wired or blue tooth versions.
Wireless earbuds that stay in your ears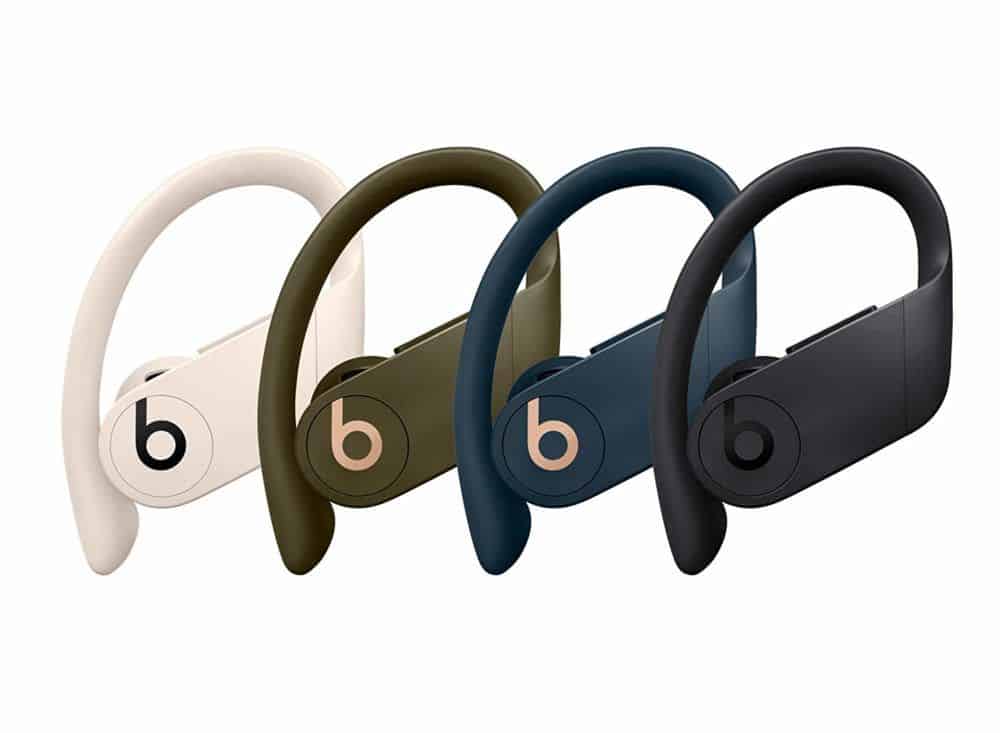 Yes, everyone on your list wants Apple airPods this year. But for travel and outdoor activities—not to mention the teen in your life—what you really want are Powerbeats Pro bluetooth earbuds.
These buds have clips that keep them firmly attached to your ears. They come in four cool colors and have nine hours of battery life.
Phone cases that store earbuds
Two great ways to keep track of those pricey earbuds.
The Turtle hides corded buds under its shell, which doubles as a stand to lean the phone against. choose blue, green, pink or purple.
The SmartProductTeam case for the latest iPhone offers shockproof protection and an integrated pocket for your wireless earbuds. It comes in five colors.
Find out what everyone else is listening too:
Download Amazon's best sellers.
Storing Phone Photos On The Go
If you know someone who loves to use their phone for taking pictures and shooting video, then you probably also know someone who runs into memory limits on their phone.
Give them a memory stick with plugs that fit both their phone and the USB port on their computer. Choose one made for Samsung or Apple devices.
A Better Way To Track Your Luggage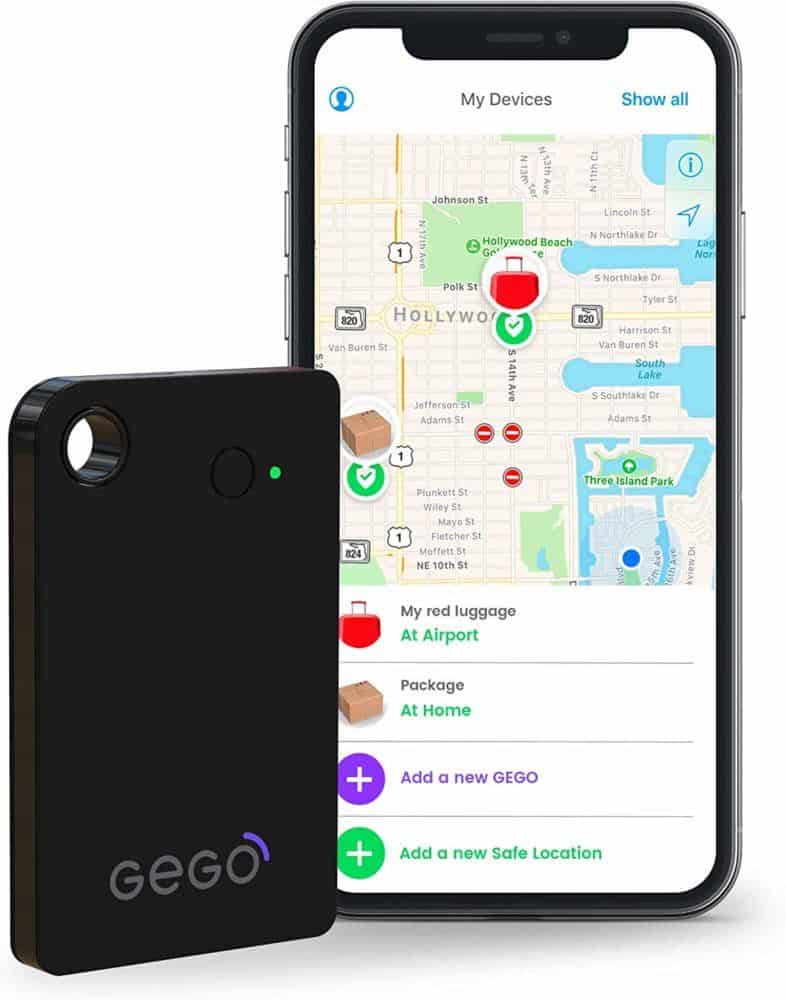 Luggage trackers have been on the market for a few years, featuring different kinds of technology with varied results.
This Christmas take a look at the GEGO tracker, which uses GSM and blue tooth to locate your bag across the world, or just across the baggage carousel.
There's a small monthy fee for the tracking service, but the first 30 days are free.
Making Your Car More High-Tech
Put the Automatic under the tree for serious road trippers who love their cars.
The matchbook-sized adapter plugs into your car's diagnostic port from the driver's seat, then syncs with apps that can tell you why your check engine light is on, record a trip's mileage, miles per gallon and gas expenditure.
It will also help you locate your car when you forget where you parked it, and a local mechanic if you have a breakdown away from home
Hands-Free Tablet Holder
Do you you love handing your child your phone or a tablet to watch some videos when you're traveling, but hate the sticky fingerprints that are all over it afterward? The solution is the Airhook 2.0.
You'll also want it if you've ever gotten a kink in your neck from looking down at your tray table for a two-hour movie.
It attaches to your closed folded airplane tray. Then it can hold a tablet or phone. It has a fold-down drink holder. And with an adapter that comes it you can attach it to a car's front seat for backseat viewing.
Shop:
Here are more cell phone accessories Amazon shoppers have found the most useful.
Lots Of Ways To Charge Your Gear
In the car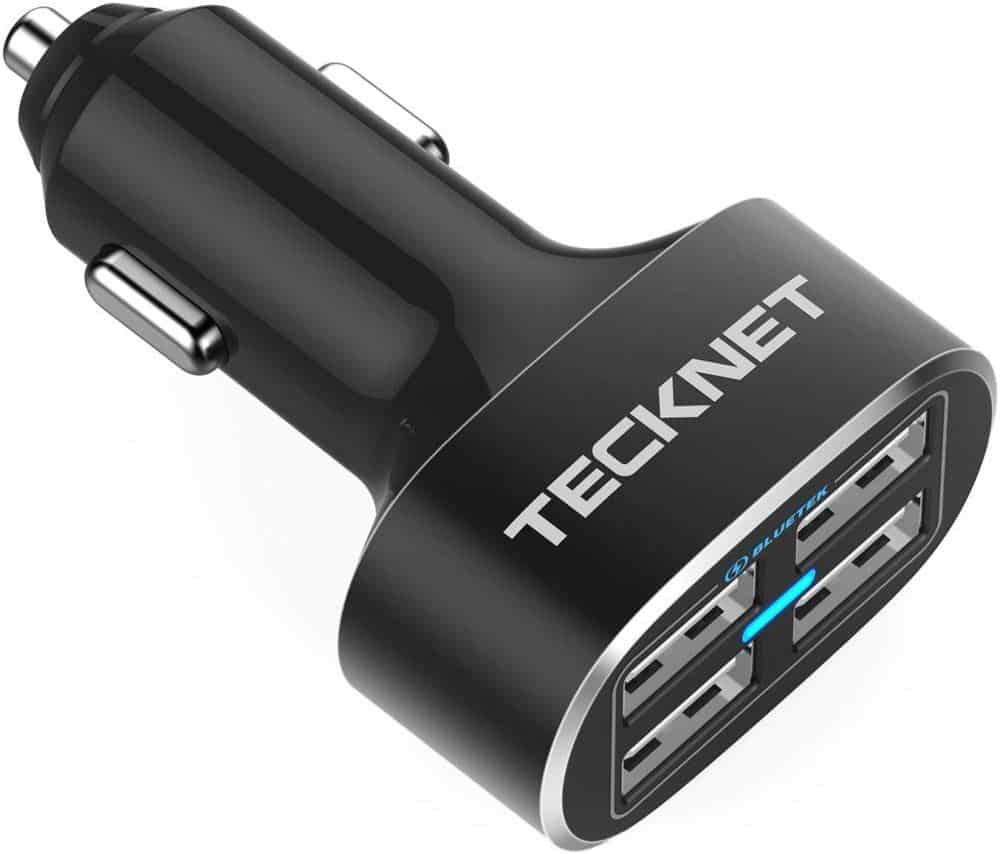 I bought this Teknet Powerdash charger for our car before our Maine road trip this summer. It's compact, has four USB outlets and fits in the cigaretter lighter. we could charge three phones all at once, plus an e-reader or tablet if we had them.
For different kinds of devices
We travel with two laptops, three phones, a camera and sometimes a tablet. It was a juggle to get everything charged in the hotel room until I found a multi-charging cable.
This one is particularly nice because both the USB end and the device ends are retractable, for those hard-to-reach hotel outlets. With its four plugs you can charge phones, tablets, e-readers, game systems, cameras, blue-tooth headphones and more.
5 USB ports in one
Keep in mind that with multi-chargers, the more devices you attach the more time it might take for them to fully charge.
If everyone has their own cord consider the Anker 60W Charger with five USB ports. It's designed to charge devices quickly. And it provides a central charging station at your vacation rental or hotel room, so nothing gets left behind.
A power strip made for cruise travel
Did you know that not every power strip is fit for use on cruise ships? Neither did I. But this multi-plug power square from Cruise On has no extension cord or surge protector, making it shipshape and seaworthy, not to mention compact for tiny ship cabins. Evn on land it's pretty ideal when you are traveling and have a mix of laptops, cameras and phones and need both USB ports and outlets.
The adapter for every country (almost)
For the world travelers in your family fill their stockings with a universal travel adapter. One small chunky item can power your electronics in up to 150 countries. Use it with up to four USB cables and one regular plug.
Powering up on the go
A reader recommended the Jackery line of chargers for reviving your phone battery on the go. and we like how powerful they are relative to other chargers of similar size. The sleek pocketsize one recharges a range of devices with 2,600 mAh of power. The Giant can recharge 2 devices at a time with 12,000 mAh.
A phone case that protects and charges
The SnowLizard Xtreme phone case does everything but cook breakfast for you.
Its polycarbonate and rubber case will protect your phone from fairly rough treatment. It's submergable and the solar charger and 2000 mAh integrated charger will extend your phone's life when you're far from an outlet.
Better & Safer Drinking While Traveling
A portable espresso maker that works
Some of the best gains in technology, in my humble opinion, are the ones that have allowed us to drink way better coffee than the drip stuff I downed during college all-nighters. And we can have that excellent coffee pretty much anywhere we go.
The Wacaco Nanopresso portable espresso maker is just one example. Pour boiling water into it and use a hand-held pumping system that approximates the pressure of an electric espresso machine, and far better than you might expect.
It comes with a protective case in five colors including classic black and fire-engine red.
An NS Adapter lets you use Nespresso pods with the press, which might be easier than tamping down coffee grounds on the go.
Clean drinking water anywhere in the world
Technology can entertain you, and it can also help to keep you safe and healthy.
Grayl travel water bottles have a French-press-like filter that rids your water of heavy metals, bacteria and chemicals for potable drinking water almost anywhere you'll want to travel. Choose the drinking spout or round top.
Readers' Pick: Quite a few of my readers are choosing the LifeStraw Go waterbottle. It's lighweight BPA-free plastic with a silicone straw, replaceable filter. With 15 color choices, everyone in the family can have their own designated bottle.
Pin it for later!