Men are hard to shop for. If you ask them what they want they often can't tell you, And they have knack for going shopping for themselves right before Father's Day or Christmas or their birthday to buy that exact thing you were planning to get (or had already bought).
Well, here are ten practical gift ideas for partners, husbands and dads who like to get outside, take vacations and travel with their families. We chose them for their versatility, quality and style. They should all help him to look good and be comfortable while also packing less on your next vacation. Which is your favorite?
More Gift Ideas:
• 7 Experiences That Make Awesome Father's Day Gifts
• 7 Girlfriend Getaways Mom Would Love for Mother's Day
• The Best Tech Gifts for Travelers: 18 Gadgets Incredibly Useful Gadgets
10 gift ideas for active dads
Double-duty shoes
Classic Vans step-in sneakers are handy for travel. They have a good structure to support your feet on long walks, but they look neater than athletic sneakers with shorts and khakis. And you can toss them in the washing machine when you get home.
These lace-up Vans remind me a bit of boat shoes, but with a better sole for lots of walking. They also come in a great selection of colors, look neat for walking into restaurants and cafés and wash easily.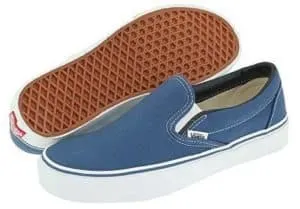 If your husband is a guy who likes flip flops, these OluKai Ohanas are the ones to get. With a good tread on the soles and some arch support, they're the thing for walking around a resort, theme park or water park all day.
For the partner who insists on traveling with only one pair of shoes consider these Toms Seasonal Classics. Not quite a sneaker but stilll a good sole for walking around, neat enough to wear to dinner and they'll even dry pretty quickly if he insists on wearing them to the pool. And after all that wear and tear, he can toss them in the laundry.
Your kids have sport sandals that protect their toes and provide the support of a sneaker, why shouldn't the dad who's trying to keep up with them? The Keen Newport Hydro dries quickly, is comfortable wet and maintains its grip on a range of terrains.
Clothes that travel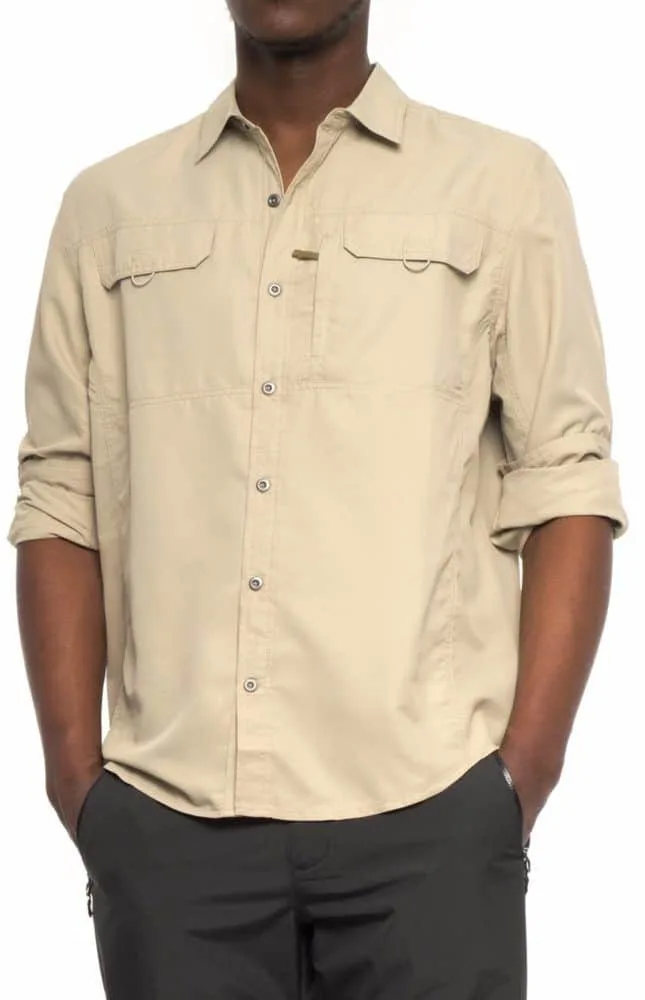 Rich loves a good travel shirt and is particular about his favorites. He'd approve of this Telluride Dylan shirt. Button-down, so it looks neat. It has front pockets that close to keep passport and boarding passes secure in transit and a hidden zipped pocket for money. Finally, it offers UV protection and a discreetly vented back to keep him cool while hiking or exploring a city.
Dri-Fit's chino shorts or longer chino walking shorts wick moisture away to cut down on chafing and keep him comfortable on those hot sticky days hiking or touring a new city.
Durable accessories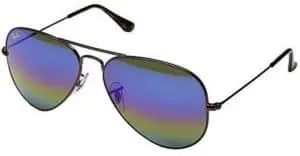 I have gone through eight or ten pairs of sunglasses while Rich has hung on to one pair of Rayban original Aviators. Lightweight metal fames and choice of lens type and color let him have exactly the shades he needs for your travels. and they'll last.
This G-Shock GA-700 is sporty without being too bulky. Shock and water-resistant (to 200 meters) with an LED light, it's a handy watchj for vacations. And white is a nice change from the usual black or silver men's watches.
Pin it for later!