Most of us have a dream vacation on our bucket list. Maybe it's a European art tour hitting all cities and landmarks, an adventure-sports trip to Australia, or a summer-long road trip to some national parks.
Cost is likely the biggest barrier to turning you family's dream into a plan. It's easy to think, "I could never afford an African safari" or "How could I possibly save enough to take my entire family to Europe?"
But don't dismiss the idea of a dream vacation based on the expense alone. It's absolutely possible to make your dream vacation a reality. Just employ some smart savings strategies.
Below we explain how to set a saving goal for that bucket-list trip and howf to break down that big goal into manageable steps. Start today and in one, two, or three years, you can be on a plane with a passport in your pocket.
At the bottom we even offer a budget and planning sheet for you to print out and fill in with your family.
5 Steps To Save For Your Family's Bucket List Vacation
You Might Also Like 5 Apps To Manage Your Vacation Saving & Spending
Step 1: Decide What Your Dream Vacation Looks Like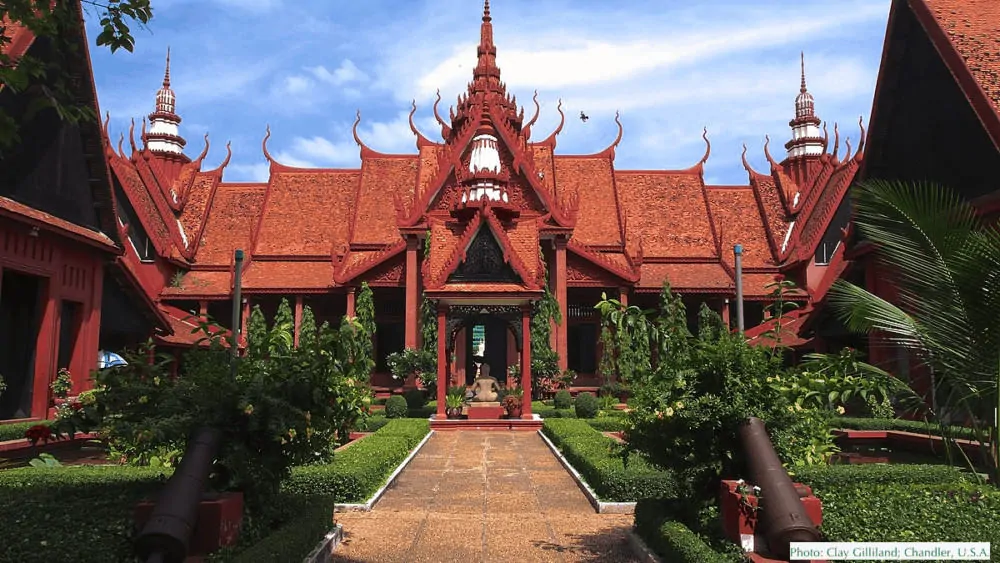 The first step is creating a vision for the bucket-list trip you want to take with your family.
This starts with where you want to go, of course. But also, how you want to travel and what your priorities are. If you plan to stay in European hotels and eat all your meals out, that's a bigger budget than if you rent apartments and take advantage of the local markets to cook your meals.
There are wider price ranges for African safaris than you might expect, depending on which country you choose, how many days you go, and what level of comfort you can deal with (or without). You can even do a self-guided safari if you're really intrepid.
Also consider things like, will you travel on your own or with a tour group? Should you pay someone to help you plan it?
What activities are top priority, which are nice but not necessary, and where are you willing to cut back to have more money for things you most want to do?
A clear picture of this dream vacation will help to motivate you to forego short-term spending for your longer-term goal.
It might help to literally keep a picture that represents the trip in your sightlines
Get a wall calendar with photos of the destination or put a picture of the destination your phone's wallpaper. Hang a photo or brochure on the family bulletin board or the refrigerator.
Talk about your trip family as you plan (think, when we go…; not, if we go…). The better you remember what you're saving for, the easier it will be.
Step 2: Do the Math To Set A Saving Goal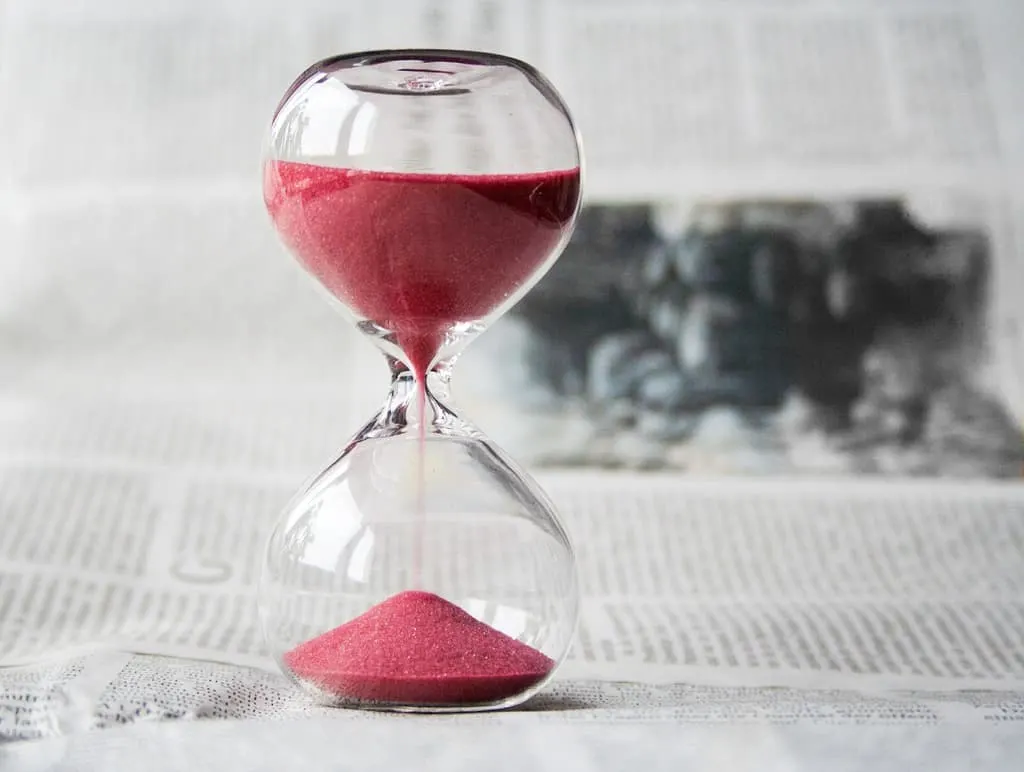 Once you've created a plan, do some calculations. A few simple searches online will give you ballpark numbers for the main expenses of your dream trip.
Check sites like Expedia, Trip Advisor, Flighthub or VRBO to see the range of prices for flights, hotels, vacation homes, activities and rental cars.
Then factor in food, ground transportation and incidentals. Physical or online guidebooks like Frommer's or Lonely Planet can help you judge these costs.
The latter is more oriented toward budget travel; the former will have options in a range of price levels.
Also factor in points you might be able to use to defray the cost of flights, car rentals or hotels. And add a cushion for cost increases or things you didn't think of.
One you have a solid ballpark figure for the total cost of this dream vacation, you can determine how much you'll need to save per month to get there.
For example, if you estimate it'll cost $3,600 to take your family to London for one week two years from you, you need to set aside $150 per month.
The amount you can reasonably put aside each month will most likely determine the target date for your trip. Also consider how disciplined you are and how long you can cut back on other things for this one trip.
Here's a breakdown of calculations you for the same $5,000 trip spread over one, two and three years:
1 year: $5,000 / 12 = you need to save $416.67 per month
2 years: $5,000 / 24 = you need to save $208.33 per month
3 years: $5,000 / 36 = you need to save $138.89 per month
Once you see how much you'll need to set aside and how long it will take, you might decide to move up your departure date by saving more aggressively or rethinking parts of the trip.
You can also pick up a side gig such as teaching English online, and put that money exclusively toward your trip. If your dream trip takes you abroad, teaching English to people in the country you want to visit might get you some great pre-trip cultural insights and tips, too.
Keep in mind, the more your plan fits your lifestyle and needs the more likely you are to stick with it.
Step 3: Trim the Costs of the Trip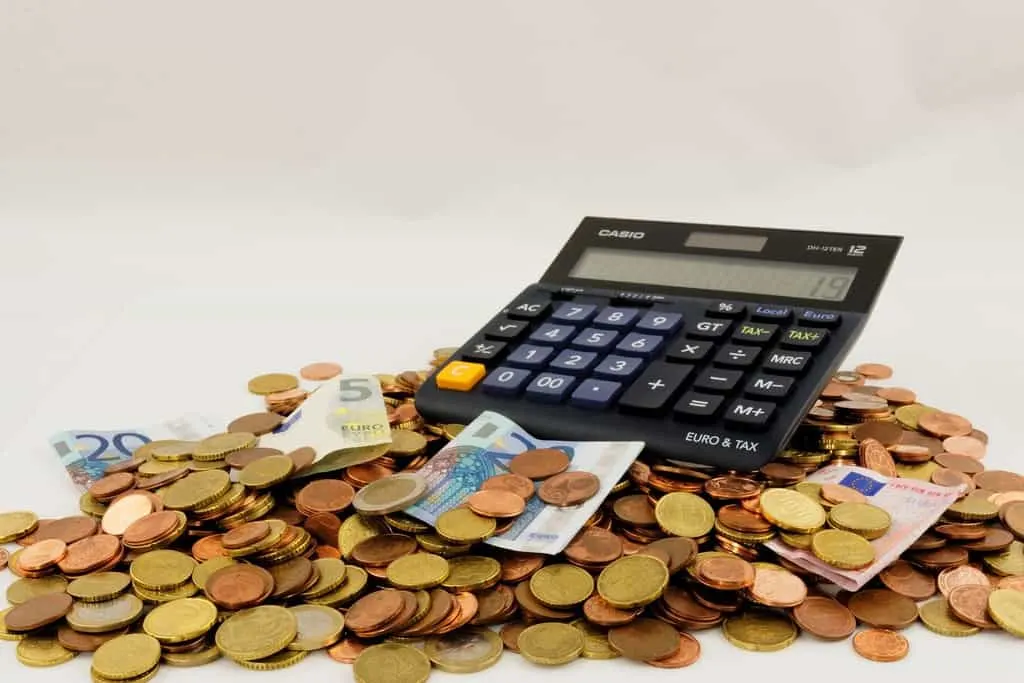 You can find variations on your dream vacation that will help you lower your budget. And being flexible and creative could open up incredible places you've never even considered.
For instance, in Europe, Paris and London are two of the more expensive tourist destinations. VRBO lists two-bedroom apartments two to ten miles from the center of London for less than $150/night. You can find similar apartments within the Paris city limits in the same price range.
Other, smaller cities in Europe may offer equally beautiful and historic attractions with a much lower price tag. You can cut down on your costs by, say visiting pricey major cities for a few days and then moving on to smaller, less crowded cities where the sites are great but food and lodging are cheaper.
Consider trains and buses for travel between cities instead of flying or renting a car.
Look into home swaps and farm stays. You can also save a bundle by traveling off-peak. Much of Europe is fairly temperate in winter and airfares and hotels for popular cities cost far less during mid-winter or spring break than they do in the summer.
Once you've thought of ways to do the trip for a bit less, redo your calculations.
Step 4: Determine Where You'll Save Money at Home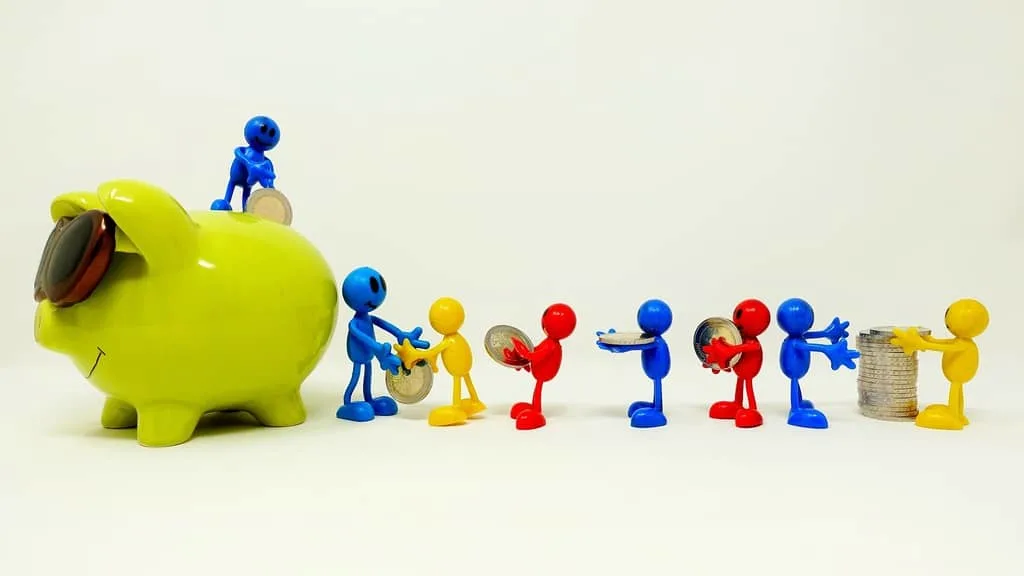 The next step is to evaluate your spending. If you need to cut your everyday spending to make your plan work, where will you cut back?
It's best to tackle this as a family so you're all on board and can keep each other on track.
Some of the more obvious expenses to cut out or cut back on include
Cell phone service (live with less data)
Cable or streaming services (maybe you don't need Netflix and Prime.
Dining out (once a month instead of once a week)
Buying instead of bringing lunch to work and school
Clothing
Magazine and other subscriptions
Gym memberships
Interim vacations
Kids' afterschool and summer activities
Every change you make is a step closer to your adventure. But cutting back on small things like take-out coffee won't help you save unless you literally put the $2 you would spend daily into a saving jar.
It's better to say, cut the family's walking around money by a set amount or even to trim the grocery bill by, say, 10%.
Step 5 Use Travel Rewards Cards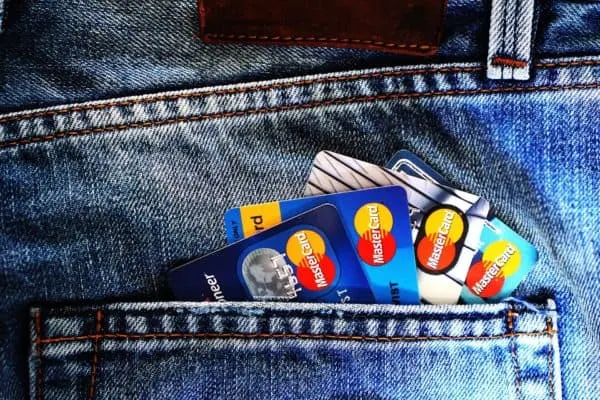 If you're a responsible credit card user and don't already have a card with points you can use for travel, consider getting one. travel rewards credit cards can drastically cut a trip's cost and help you get there faster.
Look for a travel-rewards card that helps you along with extras like bonus points at sign-up, double points for everyday purchases like groceries and gas and maybe even travel discounts. Many cards allow you to stretch your rewards further when you book hotels and airfare through their websites or agents.
Several cards have ties to a specific airline or hotel family; some help you save specifically for Disney vacations. Before choosing one, make sure the airline has an ample choice of flights or the hotel family has brands you like for your destination.
If you're getting geared up for a dream vacation, it might make sense to go all-in, using the travel rewards card for all your charged expenses for awhile.
Sometimes, multiple adults in the family can take out their own travel cards, earning the sweet sign-up bonus points; just make sure you'll be able to pool them when the time comes.
One caveat for rewards cards: Don't buy stuff just to get more points; you're better off simply saving the money instead.
Travel Is Worth It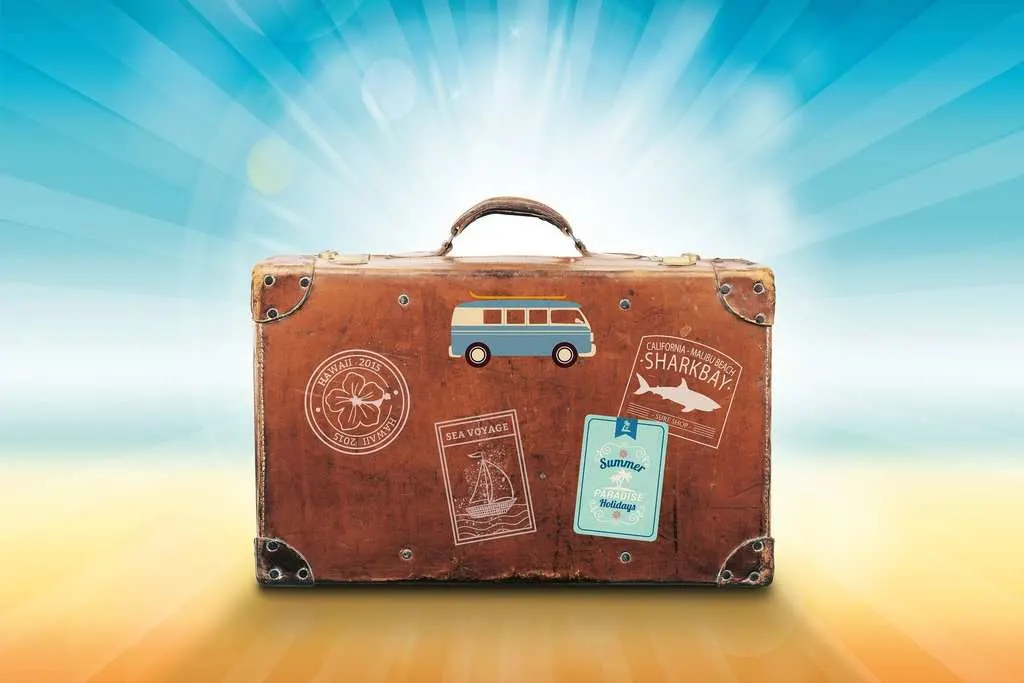 So many people attest to the value of making travel a priority, and for good reason. Travel opens your eyes to new cultures and experiences.
It gets you away from your everyday routine of work, school, activities, and housework. Exploring a new place together is also a great way to create memories and bond with your family.
Start planning and saving for your family's dream vacation today and you'll be on that plane before you know it.
Printable Planning Sheet
Pin it for later!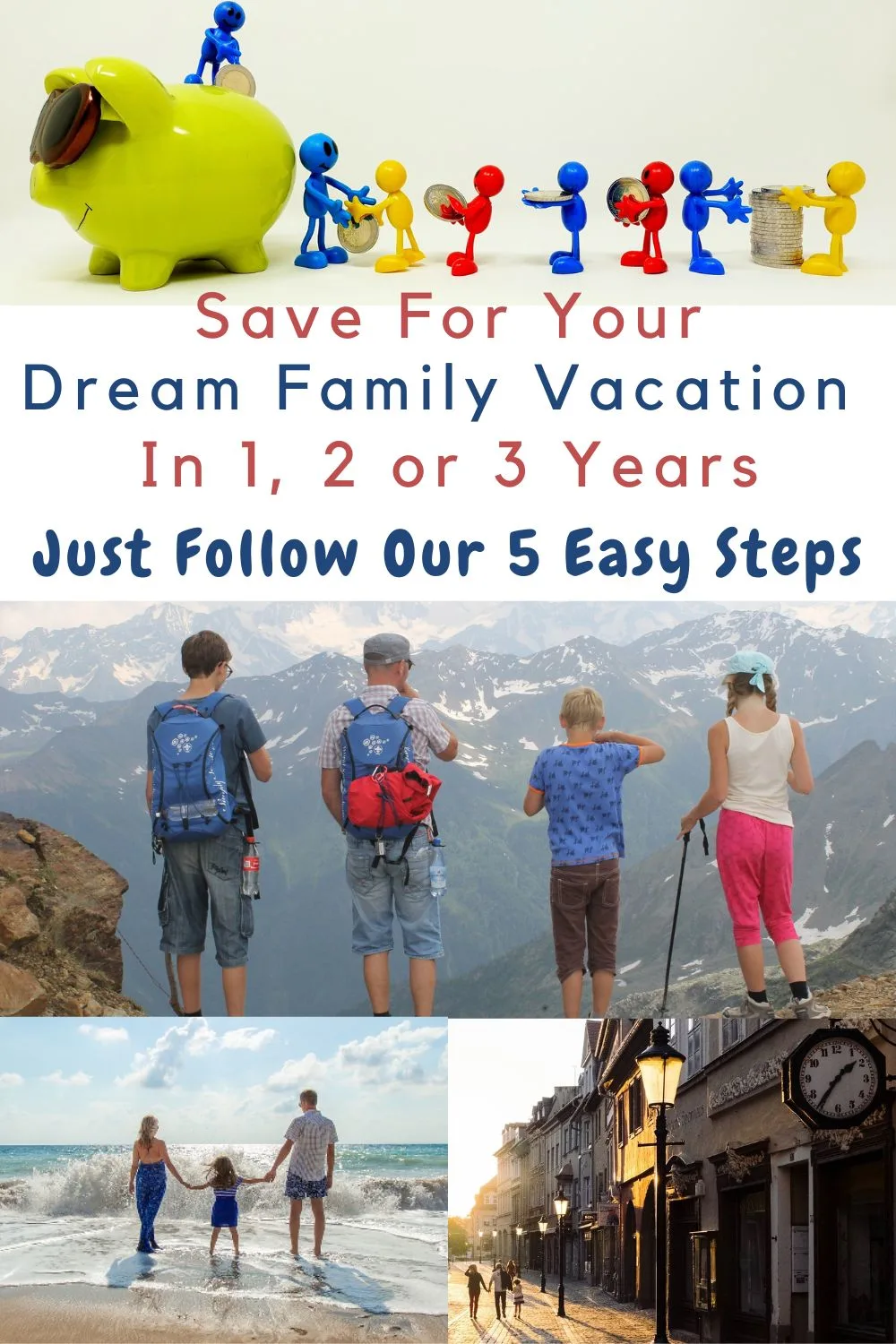 Amber Daniels lives in Florida with her family of five, where she works as a freelance journalist. She travels as much as she can.